/
Peter Schiff: CEO & Chief Global Strategist of Euro Pacific Capital & Successful Author "The Real Crash: America's Coming Bankruptcy -- How to Save Yourself and Your Country" - Peter has over 20 years...
/
A tow truck driver managed to jump from his cab seconds before his vehicle was dragged down.
— The Telegraph
/
Google's new vision of the future: integrated cyber-vision
/
Distress of nations with perplexity: Clinton warns no easy way out out of current crisis with Iran
/

/
Scientist Captures Fiery Volcano In Mid-Blast
/
Earth's Crust Beneath The Mississippi Delta Is Sinking
/
Major) Earthquakes list April 5, 2012 – Strong earthquake near Rabaul, Papua New Guinea
/
ROCKET FROM EGYPT HITS ISRAEL
/
Putin targets foes with 'zombie' gun which attack victims' central nervous system...
/
Strontium at Fukushima plant flows into sea
Tokyo Electric Power Company says more radioactive wastewater has leaked from its Fukushima Daiichi nuclear plant and flowed into the sea. The water contained high levels of strontium. Workers at the plant discovered water leaking from a pipe connected to a wastewater tank, at around 2:00 AM on Thursday. Workers shut valves, and the flow stopped about half an hour later. TEPCO says about 12 tons of wastewater leaked from a disconnected joint in the pipe. The company also says it believes that a large portion of the water has flowed into the ocean through a nearby drainage ditch. The utility is trying to determine how the joint became disconnected, and how much water poured into the sea. Radioactive wastewater also leaked on March 26th from a different section of the same piping. Last December,..
/
Alert! Up to four North Korean submarines disappear after leaving bases
South Korea is tracking three to four North Korean submarines that disappeared after recently leaving two bases on the east coast, a South Korean military source said Wednesday. The source said the submarines are presumed to be of the 370-ton class that the South Korean military has been unable to locate since they departed from two submarine bases on the east coast. Another source said, "North Korea seems to be actively conducting submarine infiltration drills in the wake of warmer weather recently," adding, "(The South Korean military)...
/
Japan Mobilizes Troops To Intercept N. Korean Rocket
(RTTNews) - Japan will send 450 Self-Defense Force (SDF) personnel to Ishigaki island in Okinawa prefecture to intercept a North Korean rocket if it poses a danger to Japan, the Defense Ministry said on Monday. Under the plan, 200 SDF troops will go to Miyako island in connection with the deployment of ground-based Patriot Advanced Capability-3 interceptors, mainly in Okinawa, the Kyodo news agency reported quoting Ministry officials. Even though possibility of the rocket or its debris falling on Japanese territory is minimal,..
/
Is Your TV Spying on You?
You watch your TV. But in the near future, your TV may watch you. In March, HD Guru wrote an epic post on unsettling aspects of Samsung's new top-of-the-line HDTVs. TVs, as we know, are getting smarter and smarter. Specifically, they're acquiring cameras, microphones, face tracking, and speech recognition capabilities--as well as Internet connectivity. These are features meant to make our TVs smarter and, by extension, to make us happier. (Imagine doing a Skype video call over your 40" flatscreen.) HD Guru raised a host of questions:..
/
Would you want to be saved by THIS? Video of the U.S. Navy's terrifying 'robot fireman'
Octavia the robot can trundle through flames, taking instructions in sign language from a human handler - and put out fires with a compressed air/water hose. There is just one problem - who would want to be saved by a robot that looks like an evil doll come to life? Octavia was unveiled by the U.S. Navy's research wing, and is built to work alongside human firefighters - using infrared cameras to interpret 'see'. She can also receive voice commands. 'Even in peacetime, fires represent one of the greatest risks to the U.S. Naval Fleet,' says...
/
Global stock markets fall after Federal Reserve plays down chance of more QE
/
Man sues after being restricted from passing out Bibles at gay pride parade
A man who has passed out Bibles at a Minnesota gay pride parade for years is suing after city officials restricted him from giving out the book at this year's event. Brian Johnson, of Hayward, Wis., started handing out Bibles at the Twin Cities Pride Festival in 1995, and three years later, gave out the books in Minneapolis' Loring Park from a booth approved by parade organizers. But in recent years, the people behind the event, which draws as many as 300,000 people, have tried to oust him, first nixing his bid for a booth and then having him arrested...
/
Ammonia used in many foods, not just "pink slime"
What they may not have known is that ammonia - often associated with cleaning products - was cleared by U.S. health officials nearly 40 years ago and is used in making many foods, including cheese. Related compounds have a role in baked goods and chocolate products. Using small amounts of ammonia to make food is not unusual to those expert in high-tech food production. Now that little known world is coming under increasing pressure from concerned consumers who want to know more about what they are eating. "I think we're seeing...
/
Massive Storm Leaves 4 Dead in Japan
/
Federal Appeals Court Demands Obama Administration Clarify Health Law Remarks
/
NSA Whistleblower Thomas Drake Prevails in Unprecedented Obama Admin. Crackdown
/
45 Signs That America Will Soon Be A Nation With A Very Tiny Elite And The Rest Of Us
Will Be Poor
/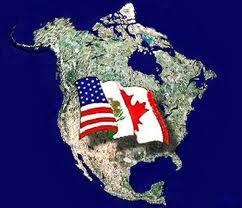 North American Union will Attempt to Disarm the People of the United States
/
Read This First Before You Decide That Preppers Are Crazy
A Timeline Showing the Deterioration of Major Industries Following a Truck Stoppage
The first 24 hours
• Delivery of medical supplies to the affected area will cease.
• Hospitals will run out of basic supplies such as syringes and catheters within hours. Radiopharmaceuticals will deteriorate and become unusable.
• Service stations will begin to run out of fuel.
• Manufacturers using just-in-time manufacturing will develop component shortages.
• U.S. mail and other package delivery will cease.
Within one day
• Food shortages will begin to develop.
• Automobile fuel availability and delivery will dwindle, leading to skyrocketing prices and long lines at the gas pumps.
• Without manufacturing components and trucks for product delivery,
assembly lines will shut down, putting thousands out of work.
Within two to three days
• Food shortages will escalate, especially in the face of hoarding and consumer panic.
• Supplies of essentials—such as bottled water, powdered milk, and
canned meat—at major retailers will disappear.
• ATMs will run out of cash and banks will be unable to process
transactions.
• Service stations will completely run out of fuel for autos and trucks.
• Garbage will start piling up in urban and suburban areas.
• Container ships will sit idle in ports and rail transport will be disrupted, eventually coming to a standstill.
Within a week
• Automobile travel will cease due to the lack of fuel. Without autos and busses, many people will not be able to get to work, shop for groceries, or access medical care.
• Hospitals will begin to exhaust oxygen supplies.
Within two weeks
• The nation's clean water supply will begin to run dry.
Within four weeks
• The nation will exhaust its clean water supply and water will be safe for drinking only after boiling. As a result gastrointestinal illnesses will increase, further taxing an already weakened health care system.
/
A Christian's Call to Prepare
/
Rick Warren Once Again Caught Up In Controversy, Part 1
/
4/5/2012 -- Tornadoes in Louisiana and Mississippi -- AL, TN , GA, FL, SC be AWARE
/
U.S. Troops To Fire On American Citizens?

Who would believe that in the year 2012 one would have to ask if the U.S. Military would fire on American Citizen's?
/
Mind-controlled robots marching out of Spain's Starlab
/
Singularity Is Coming: 3 More Chips Merge Man With Ma
chine
/
How To Gear Up For Emergencies: Are You Ready?
/
Hidden Layer Of Genetic Code Discovered

A hidden and never before recognized layer of information in the genetic code has been uncovered by a team of scientists at the University of California, San Francisco (UCSF) thanks to a technique developed at UCSF called ribosome profiling, which enables the measurement of gene activity inside living cells -- including the speed with which proteins are made.