/
Karl Denninger on Price Dictates, Credit Illusions and the Healthcare Fiasco
/
24 injured in magnitude 6.6 earthquake in Xinjiang region of China
NetIndian
A magnitude 6.6
earthquake
jolted northwest China's Xinjiang region early this morning, and official Chinese media
reports
said at least 24 people had been injured in house collapses and other related incidents.
/
118F IN KANSAS!
/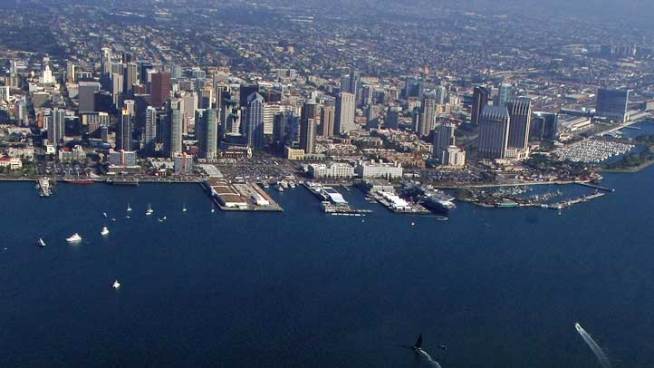 Mysterious rumbling sound heard throughout San Diego...
/
Mysterious bubbles and houses are shifting in Bayou Corne, Louisiana
/
Americans! Prepare To Be Microchipped By March 2013 With Obamacare! The 'Mark Of The Beast' Has Arrived Upon American Shores!
/
American Muslims Stone Christians in Dearborn, MI
/
Iran points 1000 missiles at U.S. bases in the Middle East: 'there will be war and we will win,' says Republican Guard
/
FIRE IN THE SKY: Strange Derecho Storm in Virginia
Tonight's Derecho storm caused a strange fire in the sky in Lake Ridge, VA. Evidently there was a fast-moving "derecho" wind storm that went from Indiana to Washington DC over the past 8 hours or so. I have heard reports that it had winds of 60 to 85 mile an hour winds. I am now hearing reports that their are 3.5 million without power from Indiana to D.C.
/
Time-Lapse Videos Of The Massive Waldo Canyon Fire
/
/
'Land Hurricane' Leaves 13 Dead, Millions Without Power...
/
REPORT: Detroit city buses plagued by bedbugs...
/
Lady Gaga's new perfume created using blend of human blood, semen, and poisonous extract
- NaturalNews) If you have ever doubted the truly satanic essence of the infamous Lady Gaga, then you need look no further than her new perfume, which is expected to debut this fall. According to the
Boston Globe
and various other sources, the new Gaga scent, known as "Fame," was created using a sample of Gaga's own blood, as well as semen from another unknown donor. The blend apparently also contains a highly-toxic plant extract that is known to kill humans.
/
Obamacare mandates FDA-approved implantable RFID chips!
/
KING WORLD NEWS - MP3 BROADCAST
http://kingworldnews.com/kingworldnews/Broadcast/Broadcast.html
Eric Sprott: Chairman, CEO & Portfolio Manager of Sprott Asset Management - Eric has over 40 years of experience in the investment industry and manages over $10 billion. He has been stunningly...
The KWN Weekly Metals Wrap - We have added new segments to the KWN Weekly Metals Wrap covering gold, silver, trading and a plethora of other factors affecting the precious metals markets. I am giving...
Art Cashin: Director of Floor Operations for UBS Financial Services & CNBC Market Commentator - UBS has over $612 billion under management. Art has over 50 years of Wall Street experience, which gives...
Jean-Marie Eveillard: Senior Adviser, Portfolio Management for First Eagle Funds - Jean-Marie has 40 years of experience in the financial industry and oversees more than $50 billion. Jean Marie is one...
Donald Coxe: Global Strategy Advisor, BMO Financial Group & Chairman, Coxe Advisors LLP. - Don is the Global Strategy Advisor to BMO Financial Group, which has $538 billion in assets. Don has more...
75 Sinkholes Open Up In Tampa
/
Euro compromises in Brussels likely to unravel
/
India's rich hoarding away banknotes, gold and art works in Swiss deposit boxes in record numbers
/
Five biggest U.S. banks craft 'living wills' in case they go out of business
/
Russian Military to Hold Over 1,000 Drills in June-October
The Russian Armed Forces will conduct over 1,000 command-and-staff and tactical exercises during the summer training period from June to November this year, the Defense Ministry said. The summer training will focus on improving interoperability of all branches of the Armed Forces and efficient use of automated battlefield management systems, the ministry said in a statement on Thursday. The training will be carried out on average 2-3 times a week with the emphasis on weapons proficiency and driving skills. The training period will culminate...
/
Iran 'prepared' for EU sanctions, threatens Israel
Iran issued new threats to wipe Israel "off the face of the earth" Sunday as a new EU sanctions against its oil sector came into full force. Announcing three days of missile tests in the coming week, Revolutionary Guards General Amir Ali Hajizadeh said the exercises should be seen as a message "that the Islamic Republic of Iran is resolute in standing up to ... bullying, and will respond to any possible evil decisively and strongly." Any attack on Iran by Israel would be answered resolutely: "If they take any action, they will hand us an excuse to wipe them...
/
Russian finger may have pushed the button to down Turkish jet: Report
Diplomatic sources have claimed that Russian authorities may be behind the decision to down the Turkish jet that was shot down by Syrian forces on June 22, according to the British daily Sunday Times. Middle Eastern sources said it would not be surprising to discover Russia's involvement in the incident, claiming it might have been a direct message to NATO. Russia may be aiming to underline that Syria was a case unlike Libya, and there would be a price to pay for any attempts to impose a no-fly zone, the unnamed sources further said. "Some Russian...
/
Cesium found in urine of Fukushima children
A small amount of radioactive cesium was found in urine samples from 141 infants and young children in Fukushima Prefecture, home to the crippled Fukushima No. 1 nuclear plant, a research group said Saturday. Three samples had over 10 becquerels of cesium per kilogram, including one with 17.5 becquerels. Up to 10 becquerels were detected in the other 138 samples, the Isotope Research Institute said. The three children found to have the highest levels of cesium were on a steady diet of home-grown vegetables, it added. The average...
/
Husband of forced abortion victim tells of his escape from Chinese officials
/
/
Lolong, a massive crocodile captured in the Philippines in 2011, is the largest croc in captivity in the world: Guinness World Records
MANILA, Philippines — A huge crocodile blamed for deadly attacks in the southern Philippines is the largest in captivity in the world, Guinness World Records has declared. The giant reptile has brought fear, pride, tourism revenues and attention to the remote town where it was captured. The saltwater crocodile named Lolong, which was captured last September in Bunawan town in Agusan del Sur province, measures 20.24 feet and weighs more than a ton, Guinness spokeswoman Anne-Lise Rouse said in a statement Sunday. The reptile took...