Peter Schiff: "More people are going to be talking about rising gas prices than rising stock prices"
/
Now Come 'Mini Drones'...
/
Bankrupt, Decaying And Nearly Dead: 24 Facts About The City Of Detroit That Will Shock You
/
Dow Off Over 100, Italy And Spain Are Getting Destroyed!!! TrimTabs: "We Increasingly Do Not Like What We See … Investors Are Piling Into Stocks … While Companies Are No Longer Supporting Share Prices."
/

February 4, 2013 –

NEW ZEALAND

–
Less than 100km off the coast of Hawke's Bay is a deep-water trench that could be the site of a potential megathrust earthquake similar to the 2011 Japan earthquake, says seismologist Kevin Furlong. Despite the Hikurangi Trench's potential, he said very little was known about the underwater valley, where the Pacific plate was dragged underneath the Australian plate.
/
/

/
He's a fourth-generation Boy Scout leader, recipient of an award for distinguished leadership and a member of the Southern Region committee as well as an ad hoc member of the national committee. But if
/
/
/
Is the U.S. government getting ready for a war we don't know about? And, if that's why Washington is stockpiling massive amounts of ammunition (hollow points, by the way), why is Homeland Security doing…
/
/
The Start Of A Historic Global Financial Meltdown: US Economy Is Slipping Into Reverse, Europe Goes Back Into Collapse Mode, And Hyperinflation Is Coming To Every "Developed" Country Near You!!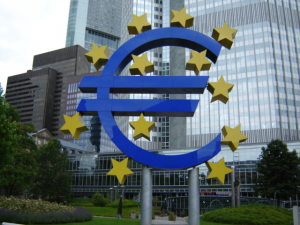 ---
Is This The Beginning Of A Horrifying Stock Market Crash In Europe?
---------
Gerald Celente & Andy Hoffman: The World is Heading into World War 3!! The Banks Are Forcing Governments To Buy Almost EVERYTHING! We Are Now In The Late 1930's…. People Are Going To Be Going Into Gold
/
Campi Flegrei supervolcano raising anxiety among Italian residents
/
Amid the blaze of graffiti in and around Cairo's Tahrir Square — from hastily scribbled political slogans to elaborate portraits of the many martyrs of Egypt's unfinished revolution — is an arresting image…
/
http://endtimeheadlines.wordpress.com/
/
Woe is the Mississippi. A barge carrying light crude hit a bridge near Vicksburg, Mississippi, on Sunday, causing an oil spill. But if you think that is the worst thing that's happened this winter…
/
The United Nations' first report on Israel's settlements policy concluded Thursday that the government's practice of "creeping annexation" clearly violates the human rights of Palestinians and called for the withdrawal of 500,000 settlers
/