/

/
Worse than AIDS' – sex 'superbug' called disaster waiting to happen

May 7, 2013 – HEALTH –
Doctors are warning that a drug-resistant strain of gonorrhea could be more deadly than AIDS, and are urging members of US Congress to spend $54 million for the development of a drug that would fight it
/
Philippine volcano erupts violently, spews rocks: kills five climbers
/
3D Printing Guns Spur March on DC
/
BILDERBERG ALERT!! Oracle CEO Larry Ellison Buys Malibu
/
REAL CYPRIOT BLUEPRINT-HOW TO CONFISCATE $32 TRILLION OFFSHORE
/
CHINA'S GOLD PURCHASES VIA HONG KONG - RECORD 223.52 TONS IN MARCH
/
POLICE CONFIRM BILDERBERG 2013 TO TAKE PLACE AT 'THE GROVE' WATFORD,UK
/
VERY REAL DANGER FOR A COMPLETE RUN ON PHYSICAL GOLD & SILVER
/
A mass exodus of Christians is currently underway. Millions of Christians are being displaced from one end of the Islamic world to the other. We are reliving the true history of how the…
/
DAYS OF LOT: Delaware became the eleventh state in the nation to legalize same-sex marriage Tuesday after the State Senate approved the measure and the state's governor signed it into law. Gov. Jack Markell,…
/
A mysterious carcass washed ashore in New Zealand last week, fueling speculation about sea monsters and dinosaurs. The rotting animal was discovered by a group on four-wheel vehicles speeding along the beach in…
/
/
Soros Earns $19 Million in 36 Hours on Currency Bet...
/
Gerald Celente on WW 3 – Middle East Out of Control
/
In the latest case of a youth being punished for what used to be considered innocuous child's play, a second grader at Driver Elementary in Virginia has been suspended for two days for
/
5 Climbers Killed After Volcano Spews Ash and Rocks 'Big as a Living Room'
/
House of Horrors: 3 Women Missing for Decade Found in Cleveland Home
/
Colorado House Gives OK to Licenses for Illegals
/
Yellowstone's Volcano Bigger Than Thought
/
http://standeyo.com/
/
64 Reasons Why the Government Might Have Chosen Not to Disclose the ET Reality
/
Joseph Farah: What Country Am I Living in?
/
NRA Draws Line In Sand Over New Gun Laws
/
GOP Senators Ready to Cave?
/
Diplomat says US special forces team stopped from going to Benghazi after embassy attack
A team of U.S. special forces ready to head to Benghazi, Libya, after the assault on the American diplomatic mission had ended was told to stand down, according to a former top diplomat. Gregory Hicks also told Republicans on the House Oversight and Government Reform Committee that if the U.S. military had flown aircraft over
/
/
Devastating! CBS Publishes Benghazi Investigation Pummels Administration
/
World Bank Whistle-blower: "Precious Metals To Serve As An Underpinning For Paper Currencies"
---
All Depositors Everywhere Should be Scared for their Money-Rick Ackerman
------
Gold And Silver – Are You A Lion Or A Gazelle?
/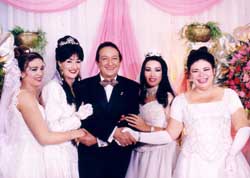 Polygamy, The Next Marriage Battle?
/
Whistleblower Confirms Benghazi Rescue Team Stand Down Order