/
Federal Reserve Chairman Ben Bernanke will deliver his second day of testimony on monetary policy and the economic outlook to the Senate Banking Committee. Bernanke made several key points during the first day's testimony, especially his comment that the Fed's $85 billion-a-month bond-buying program are

"by no means on a preset course."

Greg Robb will be live-blogging the latest.
/
Senate candidate O'Donnell told private tax records breached...
Dr. Manning Ain't Nothing but an Old Boot Licking Uncle Tom
/
"Digital Effigy" S2E3 (reboot)
/
Jesse Jackson: Florida an 'Apartheid State'...
Calls For Boycott...
CNN's ratings nosedive following Zimmerman trial...
Charles Barkley: 'I Agree With Verdict'...
'A lot of black people are racist too'...
/
Justice Department places 'hold' on Trayvon Martin trial evidence, including George Zimmerman's gun - which Florida law says must be returned to him
/
HISTORIC: DETROIT GOES BANKRUPT...
Filing Paints Bleak Picture of Motor City...
Pension Funds Sue to Block...
City official demands federal taxpayer bailout...
FLASHBACK: Obama 2012: 'We refused to let Detroit go bankrupt'...
Former Romney spokesman blasts...
36 Municipal Bankruptcy Filings Since Jan '10...
/
McCain Stumped By Question About His Own Immigration Bill...
/
16 Conspiracy Theories That Turned Out To Be True
/
Alaska only state not to reach 90 degrees...
/
BOOM! Rep. Issa Has Information That Will Link IRS Scandal Up Into the White House
/
Administration Refuses to Disclose Consideration of Individual Mandate Delay
/
Bachmann Questions Fed Chairman Bernanke
/
Trey Gowdy EXPLODES At IRS Hearing
/
WARNINGS ARE THERE ARE YOU LISTENING!!!!
Jim Sinclair: FDIC Not Sufficiently Capitalized For Coming Bail-ins!
---
Eric Sprott: Do Western Central Banks Have Any Gold Left??? Part III
-------
Sen. Rand Paul: Commission Needed to Reconsider Gold Standard
-----------
Second Dutch Bank to Follow ABN Amro, Close Gold Accounts!
/
The Destruction of Damascus Draws Nigh: US General, 'We Are Preparing for Military Action in Syria'
/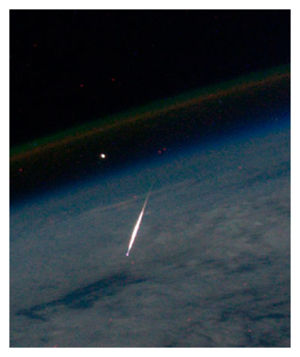 Massive fireball with long tail blazes over New Zealand
/
IRS Gave $14 Billion in Refundable Tax Credits to Illegals
---
IRS Employees Were Ordered to Send Tea Party Cases to IRS's Only Obama Political Appointee