/
Those who flaunt perversion in public, should be challenged in public. Just like Big Bad John did
/
Ret. General Vallely calls for the "forced resignations" of President Obama and others
A retired Army general is calling for the "forced resignations" of President Obama, other administration officials and the leadership of Congress for the direction they're taking the nation, his list of grievances including the systematic political purge of hundreds of senior military officers in the U.S. military. Retired Maj. Gen. Paul E. Vallely told WND
/
http://www.revrealty.us/index.htm
/
Iran Deal leaves Israel few options...
Obama calls...
BOLTON: Abject Surrender...
Six-Month Freeze, but Enrichment Issues Remain...
Iranians hail 'smiling' FM...
A STEP...
GOP sour...
Secret US-Iran talks...
Anger, jitters in Mideast...
Disagreements emerge...
'Iran got what it wanted'...
Relief sweeps Tehran...
REPORT: Israelis inspect Saudi bases for possible strike...
Saudi Arabia silent...
/
'Knockout game' keeps police on move...
UPDATE: Jewish man clocked in Brooklyn...
Cyclist Beaten in Philly...
/
Massive Robot May Soon Join Marines on Battlefield...
/
Banks threaten to charge for deposits...
-
US banks warn Fed interest cut could force them to charge depositors
Fed Official Proposes Regs to Counter Runs...
/
CHINA MAKES A MOVE...
China creates air defense zone over Japan-controlled islands...
'Very dangerous' escalation...
'Unpredictable events'...
/
Infected 50K Computer Networks With Malicious Software...
FBI Unit Carries Out Domestic Spying...
Snooping fuels popularity of WICKR; Secure messaging app set to raise funds, launch update...
/
While the Fed Talks Taper, China Prepares to Actually Do It!
/
Netanyahu: Iran Nuclear Deal Is A Historic Mistake
/
Judge Jeanine Pirro Opening Statement – Barack Obama Lies Again To Americans
/
Why Have 10 Major Volcanoes Along The Ring Of Fire Suddenly Roared To Life?
/
ECB Said to Consider Minus 0.1 Percent Deposit Rate
The European Central Bank is considering a smaller-than-normal cut in the deposit rate if officials decide to take it negative for the first time, according to two people with knowledge of the debate.
Policy makers would reduce the rate for commercial lenders who park excess cash at the ECB to minus 0.1 percent from zero, said the people who asked not to be identified because [...]
/
WARNING: Get Your Cash Out of the Banks NOW!
/
Jim Rogers Blasts "Abolish The Fed" Before It Self-Destructs
/
U.S. GENERALS NOW TAKE ACTION TO WATCH OBAMA Retired Army, Air Force leaders say 'government continues down path of destroying America'
/
Moscow Mayor Bans New Mosques: attacking economic immigrants for irritating Muscovites with their different languages and manners.
/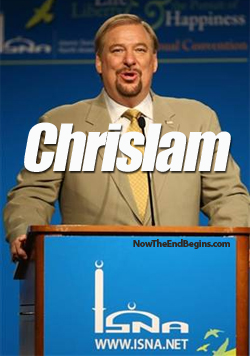 Chrislam's Rick Warren Partnering With Mosques To Teach That God And Allah Are The Same
/
SHOCKING… Nuclear Deal Includes $4.2 Billion in Aid Relief to Iran –VIDEOUnbelievable! FOX News just reported that the US will give the Iranian regime over $4 billion in aid. The deal was announced tonight.
/
11/23/2013 MAJOR FALSE FLAG PREVENTED! DEVICE DETONATED OFF COAST EX-CIA AGENT CONFIRMS
/
NSA malware infected 50,000 computer networks
-
/
Obama Agent Foresees 'Health-Care Apocalypse'
/
Outrageous!… Common Core Book Teaches Children White Voters Rejected Obama Because of Race
/
David, Goliath and Colorado's Next Gun-Rights Recall
/
Is the Federal Reserve Looking at Monetizing Student Loan Debt?
---
Prepare for What's Coming: "The Largest Financial Collapse This Planet Has Ever Seen"
/

November 25, 2013 – ITALY
/

November 24, 2013 – INDONESIA
/

November 24, 2013
/

November 23, 2013 – SPACE
/

In 2008, as seen here, Chile's Chaitén volcano erupted after being dormant for more than 9,000 years. The eruption was the most powerful to occur on the planet in the last decade.
November 22, 2013 – CHILE
/
/
/
/
We've Been Conditioned Over The Years To Trust Paper Money"
/
/



Description:

The Fed Audit

The first top-to-bottom audit of the Federal Reserve uncovered eye-popping new details about how the U.S. provided a whopping $16 trillion in secret loans to bail out American and foreign banks and businesses during the worst economic crisis since the Great Depression.

An amendment by Sen. Bernie Sanders to the Wall Street reform law passed one year ago this week directed the Government Accountability Office to conduct the study.
/
The Truth About Iran's Historic Nuclear Deal
/
Israel's Secret Nuclear Deal a Smokescreen to Attack Iran
/
DOJ Internal Memo Confirms Obama Plan for Gun Confiscation