/
Colorado voters approve 25% tax on recreational pot...
/
Colombia says Russian bombers violated air space...
/
Massive trash island heads toward West Coast...
/
America's First Openly Marxist Big City Mayor
/
Did Obama Deliberately Deceive Americans To Pass Obamacare? – Judge Napolitano – Stuart Varney
/
Two More Children Left Paralyzed by Vaccines Before Chinese CDC And WHO Admit Vaccines Cause Paralysis
vactruth.com - In a shocking report, the Global Times reported that an expert from the Chinese Center for Disease Control and Prevention (CDC), Dr. Wang Yu, has openly admitted that vaccines can cause severe adverse reactions, including swollen organs, epilepsy, and in some instances, the diseases that they were supposed to prevent!
//
DHS to Hire "Top Secret" Domestic Security Force
Paul Joseph Watson - The Department of Homeland Security is to spend $19 million dollars on a private security force in Wisconsin and Minnesota, an armed unit that must have a "Top Secret" security clearance according to an official solicitation.
/
Electronic filing of ammunition sales logs with LAPD proposed
dailynews.com - Under the new proposal, stores would send in electronic versions of the ammo logs, probably on a weekly basis. The LAPD wants to test out the program with a couple of large sports stores to see how effective it can be and then come back in 60 days with recommendations for a city law mandating the system.
/
Feds Move to Pin LAX Shooting On Patriots
Kurt Nimmo - The FBI will assume its traditional role as a political police force in the wake of the LAX shooting. On Monday night, the agency announced it is looking into the political beliefs of Paul Ciancia, the unemployed motorcycle mechanic who allegedly shot and killed a TSA agent last week.
/
Are You Prepared For a US Bank Bail-In?
Activist Post - Jim Sinclair, chairman and chief executive officer of Tanzania Royalty Exploration Corp., and whose family started Goldman Sachs, Salomon Brothers, Lehman Brothers, and others, has been warning of this for a while.
/
This is What Happens to Walmart Pork Before It Reaches Your Plate
/
Coming of QE5 & Much Higher Precious Metals Prices
---
Jim Rickards: Helicopter Money is Coming in 2014!
--------
Jim Willie's Stunning Claim: The Game is Over. King Dollar is Dead! – Gold to $7,000 Silver to $250+!
/
Senator Diane Feinstein Wants To Make NSA Spying On YOU A Law
/
FEMA Camps: City to Exile the Homeless; It's not a Conspiracy Theory Anymore
/
Richard Russell - The Financial System Has Been Destroyed: It seems to me that China is intent on creating the world's largest hoard of gold. The Golden Rule: 'He who owns the gold makes the rules,' and owns the reserve currency
/
Cannibalism In Syria Causes An Extremely Rare Disease
-
Its called Kuru, an extremely rare disease which virtually became extinct after extinguishing cannibalism in Papua New Guinea.
Amazingly Kuru has now been found in 8 to 20 people, out of all places, in war-torn Syria, and the only way it could have come about, doctors confirmed, is through cannibalism and the consumption of human brain,
as first reported by Arabian news source
Zaman al-Wasal
and substantiated by
Orient News Television
.
Here is a documentary showing the connection between native sorcery, ritualized cannibalism, and its end result, Kuru:
/
FEMA Activating Red & Blue Lists Along With FEMA Camps (Video)
- Is this a precursor to "marking" people and what does the red and blue stand for?
/
51st state proposal being shot down 58-42 percent
/
Meet The Black Hornet Nano Drone:Weighing only 2.1 ounces (16 grams), the Black Hornet looks like a tiny toy helicopter. But it's really a nano-size piece of military hardware unlike anything on the battlefield today — experimental robot flies and humming
/
U.S. government may force doctors to accept Obamacare and Medicare patients, eventually at gunpoint
/
Large Magnitude Quake Activity Rises in 2013
/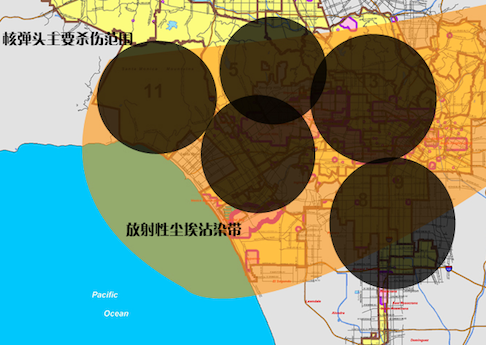 Pentagon, State Department Silent on Threatening Reports Outlining Chinese Plans for Nuclear Attacks on U.S. Cities
Obama Administration Silent on China Plans to Kill 12 Million Americans
/
Sen. Rand Paul: ObamaCare will 'Overwhelm' the Country
/
Kathleen Sebelius Given 'Websites for Dummies' in Tennessee
/
Mexican Lawyer Undergoes Extreme Body Modification to Become Vampire Lady
/
Eight-Year-Old Threatened With Expulsion For Drawing Nina With Gun
An eight-year-old at Scottsdale, Arizona's Country Day School was threatened with expulsion after drawing a picture of soldier with a gun as an idea for a Halloween costume. The child's name has not been released—to protect his identity—but his parents pulled him from the school last week after he was threatened with expulsion for drawing
/
Army veteran banned from daughter's school for photo of concealed weapons permit
An Army veteran in Georgia is outraged after her daughter's school banned her from campus because she posted a photo of her concealed weapons license on Facebook. Tanya Mount said she is being targeted by the principal of McBean Elementary School in Hephzibah, where her disabled daughter attends. According to the mother, who volunteers at the school, she was approached by a
/
Student Loan Debt Owed to Federal Government Up 463% Under Obama
Since President Barack Obama took office in 2009, the amount of outstanding federal student loan debt owed to the government has skyrocketed, increasing by 463 percent. The balance owed currently stands at $674,580,000,000.00 compared to $119,803,000,000.00, where it stood in January 2009, according to the Financial Management Service's latest monthly treasury statement. Direct federal student loan
/
Marvel Comics debuts female Muslim superhero
Marvel Comics is bringing Ms. Marvel back as a 16-year-old daughter of Pakistani immigrants living in Jersey City named Kamala Khan. The character – among the first to be a series protagonist who is both a woman and Muslim – is part of Marvel Entertainment's efforts to reflect a growing diversity among its readers while