I know this due to the fact I work with this person!
-
heads up I came across a Former Government Contractor who moved here from Texas. He told me it is so very bad down there that he left. The jihadists were flowing over the boarder so fast. He left with his wife and camper. He now lives up here in Cheyenne, WY. He has a 40 ft. Camper always full with supplies and fuel. He believes he has to be mobile being it may come here in the mountain states soon.
/
U.S. Immigrant Population Hits All-Time High...
41.3 million...
2.5 Million from Muslim Countries...
Network of churches provide sanctuary to illegals...
Feds to build fourth residential center for border crossers in TX...
/
Dead Ebola Patients Resurrect?
./
/
/
/
/
/
/
/
/
/
/
/
/
/
/
/
/
/
/
/
/
/
/
MYSTERY VIRUS CAUSING PARALYSIS
/
Muslim Arrested in Ferguson Threatened to Behead Critics...
/
In Rare Interview, ISIS Terrorist Gives 5 Bone-Chilling Claims Of What the Group Is Planning Next
/
Muslim Arrested in Ferguson Threatened to Behead Critics...
/
Genetically Modified Wheat Found in MT...
/
Illegals wash ashore in San Diego...
American Citizen Beaten to Death by Cartel Members Near Border...
At least 40,000 aliens vanish into USA...
EBOLA AMNESTY: Feds won't deport Liberian immigrants....
/
Holder Is Staying One Step Ahead of the Burning Bridge


For months, my sources have told me that Obama will not serve out his entire second term if he does not eradicate the Syrian/Iranian threat to the Federal Reserve's petrodollar. Inside sources state that Obama will either be impeached and convicted for high crimes and possibly even treason. Former Attorney General, Eric Holder, has been with Obama every step of the way. Simply put, ..
/
BREAKING: Muslims Shout 'Praise Allah!' Surround OK Police Following Press Conference on Beheading
/
Why Is the USDA Buying Submachine Guns? FORGET THE DRUG CARTELS_NOW YOU CAN BE MURDERED FOR RAW MILK!
/
OPERATION CHOKE POINT EXPANDS TO GUN SHOWS WHILE UN WANTS TO BAN LEAD AMMO WORLDWIDE
/
Flights at Chicago's main airports grounded due to fire: FAA
/
David Cameron Says Non-Violent Conspiracy Theorists Are Just As Dangerous As ISIS
/
Man beheads woman in Oklahoma workplace
/
Saudi Arabia Conducting Recent Public Beheadings (Video)When a country goes so far as to put a sword on their national flag.. ..you damn well better believe they will use it.(DISGUSTING AND GRAPHIC
S.Q,
/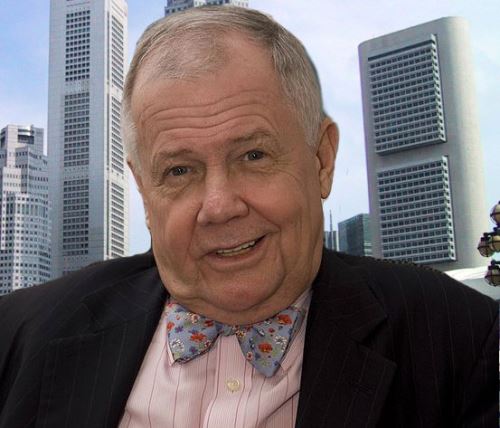 JIM ROGERS WARNS: PREPARE , WE ARE ON THE BRINK OF A VERY SERIOUS COLLAPSE THAT WILL END WITH CURRENCY TURMOIL, FOOD SHORTAGES, PANIC, SOCIAL UNREST AND A TOTAL SHAKEDOWN OF AVERAGE CITIZENS.
/
Liberia's Largest Newspaper Accuses US of Manufacturing Ebola Virus (Video)
/
Michael Savage Interviews Tom Fitton of Judicial Watch on Holder Resignation
/
Teen Fighting For Right To Recite 'Under God' In Pledge
/
Bloody Jihad Comes To Oklahoma
/
/
Strong Dollar Confounding Commodity Bulls
/
Holder Trashed Rule of Law
In the world of the Beltway, it was a big deal when Eric Holder announced his resignation Thursday as U.S. Attorney General. The man should not have had that luxury. He should be sitting in a prison cell for the rest of his life.
Eric Holder committed the ultimate crime against America for his reign of terror against the Constitutional laws of this country. He turned America from a nation established by the "rule of law" to a nation eerily similar to the one the colonies fought against ruled by "the whim of a man."
An old attorney from my youth, Paul Lorenz, once told me after one of my verbal 'Rants' against the wrongness of a written law, "Mike, you may not like the law. The law may in fact be wrong. If it is, work to change the law through the system established to change laws. Until then, whether you like it or not, respect that law because it is the established legal law of the land."
Mr. Lorenz died more than 45 years ago, but I wonder what he would observe about the many times the supreme attorney of the land, disregarded law in favor of a supporting his boss's political agenda over the past six years.
If there was ever a mindset totally opposed to the rationale for the office of Attorney General, Eric Holder had that mindset.
The list of things wrong with Holder's mental makeup is too long to set into a single column. However the more egregious examples come in the form of his wholehearted opposition to the police departments across the board. Holder simply didn't like police. However, using the most oppressive control force ever devised, the Internal Revenue Service, Holder has limited any attempt at opposing his boss's agenda through unabashed harassment and intimidation. His divisive leadership along racial lines has destroyed many Americans' faith in the justice system.
His intrusion from federal items into local jurisdiction is legendary because he did so only when the local law ran counter to what his boss wanted to enforce at the federal level. For instance there was the Arizona immigration law. Holder stepped in and sued the State not because the law was counter to the national law but because the law would have allowed Arizona to protect its own borders. Every State in the U.S. has that right until Holder's tenure. Then again Holder's Justice Department sat on the sidelines while a drug, marijuana, still illegal by federal standards was legalized in many states. He redefined, by inaction mostly, the right to change the definition of marriage. His inaction on the Black Panther voter-intimidation on the night Obama was first elected screams volumes about his racial stance.
To be blunt, there is not a single aspect of American life, American norms if you prefer, Holder's reign has not affected. A precious few might be considered a change for the good, but not from my perspective.
Currently there is great angst among America's general population over the their financial situation almost seven years after the recession first hit with the housing implosion. Much of that angst was enhanced and used by Holder as a political tool to further the Obama agenda. When the money flow is already tight, the threat of a visit from the IRS sends chills to the heart.
The U.S. Attorney General position was not intended to be a political tool but a law enforcement tool. Holder should have heeded Paul Lorenz's admonition to a youngster from five decades past.
"Working within the system for change" was never Holder's idea, though. He had the hammer and intended to wield it for political purposes, not justice. That was wrong, wrong, wrong on every level. His reign undermined the faith America has in its unique government in the world--another Obama agenda point as witnessed by the on-going apology tour.
Holder will not be held accountable for his "Contempt of Congress" charge. He will very likely never spend a single hour in a jail cell. But he committed the ultimate crime in America. He allowed the political agenda of a single personal entity to override the established and recognized law of this nation for the first time, without punishment.
For that alone, he deserves to spend the rest of his life in prison because he allowed America to degenerate to a level where it is no longer unique among nations but is only one along with the rest. Eric Holder has left a lasting legacy as the leading law enforcement official that will ultimately cause the citizens to destroy a government that is no longer "for the people, of the people and by the people" but is only of the national figurehead sitting in the White House in the future.
"I have sworn on the altar of God eternal hostility to every form of tyranny over the mind of man."--Thomas Jefferson
Will Eric Holder Be The Next Supreme Court Appointee?
/
ISIS Executes Female Human Rights Lawyer by Firing Squad After Facebook Post
/
9/25/2014 -- California SUPERVOLCANO Earthquake Swarm -- Mono Lake / Mammoth Mountain
/
Alert! Military to Allow 'Illegal Immigrants' to Join U.S. Military!
/
Bombing of the Islamic State in Syria and Iraq, Eric Holder Quits, Russia Counters Sanctions
/

Its time that all concealed carry folks start to wash your cartridges in a bath of water, pigs blood and pigs urine. As the percentages increase that you will be called upon to protect yourself and loved ones against some islamist wanting some strange promise of sexual pleasure and heaven and willing to die for it, we need to be prepared. So rather than allow the deviants wis

...

hes to come true, lets send them in their self prescribed other direction. Being shot by a bullet immersed in pig blood and urine will do the trick and ensure that, according to their ritual beliefs, they go to hell. And just in case you want a little chaser with that assurance, it works the same if a woman does the shooting.
As the British used to say, you are "hoist with your own petard". We don't think this stuff up, the islamists do.
A pleasure to serve,
- Dr. Jim Garrow -
/
Homeland Security is Now "Green Police"
/
CONSPIRACY: Why does the CDC own a Patent on Ebola?
/
911 Phone Call For Help During Beheading In OK, Witnesses Reported Suspect "Shouting Islamic Phrases" During Attack
/
COPS: 'Middle Eastern' Man in Baltimore Yells 'Jews, Jews, Jews'... Fires Gun From Car.../
/
An outbreak of respiratory illness first observed in the Midwest has spread to 38 states, sending children to hospitals and baffling scientists trying to understand its virulent resurgence. As of Thursday, the Centers for Disease Control and Prevention had confirmed 226 cases of infection with enterovirus 68. But it is likely that many times that
Kansas Gov. Sam Brownback wants his state to be ready when zombies arrive. And to make sure Kansas takes the zombie apocalypse seriously, Brownback plans to officially declare October "Zombie Preparedness Month" during a ceremonial event Friday at the Kansas Statehouse. Read Full Article
/
Canadian ISIL Member Says Attacks Coming to New York Soon
A man believed to be 21-year-old Somali-Canadian Abu Usamah Somali said ISIL will "make some attacks in New York soon." The terrorist recruit explained why he decided to join ISIL and what the group's intentions are in an interview with Vice News founder Shane Smith. He said the whole world is ISIL's enemy and that they would soon be
/
A magnitude-6.2 earthquake shook parts of southern Alaska on Thursday morning, but its depth suggested the impact on the small towns nearby could be modest. The deep quake, which hit at 9:51 a.m. AT (1:51 p.m. ET) and shook for 10 seconds, was centered in the Cook Inlet region, 60 miles west northwest of Willow
/
Gohmert: Obama's Praise for Radical Muslim Cleric is 'Truly Unsettling'
Rep. Louie Gohmert (R., Texas) said that it is "truly unsettling" and "utterly appalling" that President Obama went before the United Nations on Wednesday and praised a controversial Muslim cleric who endorsed a fatwa encouraging the murder of U.S. troops in Iraq. Obama came under scrutiny yesterday after the Washington Free Beacon reported on his
/
Why did the USDA buy submachine guns?
The U.S. Department of Agriculture's internal audit arm has 85 shiny new submachine guns, locked and loaded. They've long had a small police force, and they're not alone, thanks to a mostly forgotten provision in the behemoth 2002 Homeland Security Act that allows federal auditing agencies to equip themselves with agents who carry guns. Criminal
/
Argentina uses drones to root out wealthy tax evaders
The Telegraph - Drones deployed by tax inspectors near Buenos Aires found 200 mansions and 100 swimming pools that hadn't been declared
/
With 50 Tonnes Of Gold Smuggled In 10 Days, India's Physical Gold Premiums Set To Double
Zero Hedge - The Hindustan Times reports a massive surge in gold smuggling in the last 10 days as heavy demand for gold during Dussehra (for which booking and supply starts today when Navratri begins) has dragged 50 tonnes of gold across the borders to avoid the government's capital controls.
Ferguson Erupts … Again: Protester Threatens Cops 'None Of You Are Safe'
Truth Revolt - On Thursday evening protests in Ferguson turned ugly once again as tensions flared between protesters, police, and local business owners.
/
Federal government forces schools to accept illegal immigrants with no medical records or screening
(NaturalNews) For more than a year now, "unaccompanied" minor children from the Central American nations of El Salvador, Guatemala and Honduras have been streaming across our southern border and into our immigration courts in pursuit of permanent residency status as (sort of) promised by our own government.
/
Republican Congressmembers Urge Military Officers to Rebel Against Obama
Paul Joseph Watson - Republican members of Congress are urging military officers to rebel against the Obama administration's middle eastern foreign policy by resigning "in a blaze of glory," according to U.S. Rep. Doug Lamborn of Colorado.