Arizona sheriff sues Obama over immigration order
/
IT IS SO ORDERED
/
AMNESTY: NOW!
DETAILS...
GERALDO: ABOUT TIME...
Republicans had it coming...
MORE FOREIGN WORKERS LEGALIZED THAN JOBS CREATED...
BUCHANAN: ROGUE PRESIDENT CROSSES HISTORIC LINE...
Sheriffs: 'Destruction of Democracy'...
Sheriff Joe files lawsuit...
PRUDEN: Guarantees hell on border will continue...
'Golden ticket'...
SESSIONS: Americans must 'resist this imperial decree'...
REPORT: Woman With Gun Arrested In Front Of White House...
/
ALL ABOARD! 100,000 MORE EXPECTED TO FLOOD BORDER....
MEXICO: NOW YOU PAY US...
/
Sen. Sessions reacts: We must stop Emperor Obama
/
China & Russia To Accuse U.S. Of Not Having The Gold:MY INTERVIEW WITH ERIC KING-SQ
Water supplies dry up in Brazil as droughts continue to affect world's agricultural regions, destabilizing industrial farming
/
SHERIFFS AGAINST AMNESTY TO MARCH ON WASHINGTON 'Our cities are being overrun'Hodgson told WND that sheriffs across this country'are tired of being marginalized, either by the inaction of Congress or the overreaction by the president of the United States
/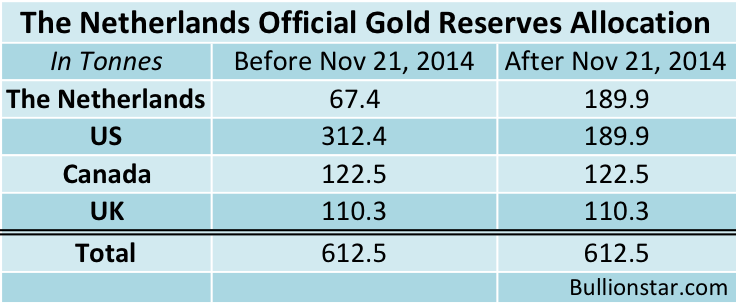 The Netherlands Has Repatriated 122.5t Gold From US. It set a new trend to insist on immediate delivery. If more counties will follow there can be a global run on gold.
/
Rioters To Target Whites: 'You Will Never Be Safe… Not You, Not Your Children'
/
Giant sinkhole swallows up old mine in Russia's Urals
/
A senior aide to U.S. President Barack Obama has said that the United States should reconsider its policy of not providing lethal aid to Ukraine, which is grappling with pro-Russian separatists in the east of the country. Tony Blinken, the deputy national security adviser, cited "serious violations" by Moscow of the Minsk agreement. Read Full Article
/
Moscow has warned Washington a potential policy shift from supplying Kiev with "non-lethal aid" to "defensive lethal weapons", mulled as US Vice President visits Ukraine, would be a direct violation of all international agreements. A Russian Foreign Ministry spokesperson said that reports of possible deliveries of American "defensive weapons" to Ukraine would be viewed by
/
Russian bombers threaten Guam
Two Russian strategic bombers circled the U.S. island of Guam last week in what U.S. defense officials say is the latest in a series of nuclear provocations by Moscow. The bombers were identified by air defenses as Tu-95 Bear H nuclear-capable aircraft that circumnavigated the strategic U.S. military outpost on Friday—amid heightened tensions with Moscow
/
Utah Considers Cutting Off Water to the NSA's Monster Data Center
Lawmakers are considering a bill that would shut off the water spigot to the massive data center operated by the National Security Agency in Bluffdale, Utah. The legislation, proposed by Utah lawmaker Marc Roberts, is due to go to the floor of the Utah House of Representatives early next year, but it was debated in
/
U.S. Federal Reserve to review how it supervises major banks
The U.S. Federal Reserve said on Thursday it has launched a review of how it oversees major banks, calling on its inspector general to help with the probe after a series of critical reports. Separate studies to be undertaken by the Fed's Washington-based Board of Governors and its Office of Inspector General are meant to
/
5th grader suspended after pointing imaginary gun with his fingers
A fifth-grade student in Massachusetts was suspended from school for pointing an imaginary gun with his fingers. Nickolas Taylor, who goes to Stacy Middle School in Milford, was suspended for two days for making the fake gun with his fingers and mouthing shooting sounds in the school cafeteria,his dad told the Milford Daily News. Read