---One of the most hardest things to face is.--- Is seeing things that others don't see and making decisions that those around you do not understand. (In other words you see a storm is coming, but it is still a blue sky over head, and everything seems fine).
------------------------------------------------------------------------------------
Guess What Happened The Last Time The Price Of Oil Crashed Like This?…
/
Update on Russian gays seeking asylum in the US
/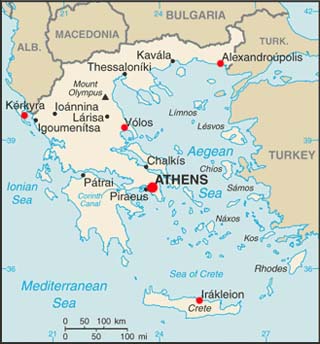 600 more Muslim migrants arrive in Crete; anger grows
/
The Three Reasons Why Moody's Just Downgraded Japan From Aa3 To A1
/
Swiss Gold Referendum Fails: 78% Vote Against "Protecting The Country's Wealth"
/
Muhammad has become the most popular name for baby boys in the UK, the website BabyCentre has revealed. While Arabic names are on the rise, TV shows such as Game Of Thrones have also inspired names for the next generation. The list of the top 100 baby names of 2014 showed Muhammad has risen 27
/
Koran should be read at Prince Charles' coronation says top bishop: Critics attack proposal and accuse Church of England of 'losing confidence' in its own traditions
Prince Charles's coronation service should be opened with a reading from the Koran, a senior Church of England bishop said yesterday. The gesture would be a 'creative act of accommodation' to make Muslims feel 'embraced' by the nation, Lord Harries of Pentregarth said. But critics attacked the idea, accusing the Church of 'losing confidence' in
/
These guys will never complain about running into a pothole again, after their car was almost swallowed up by a sudden sinkhole. Two men in China had the ultimate lucky escape after a sinkhole opened up in front of them. The driver and passenger were travelling on a busy junction in Jinjiang City in China's
/
Were mysterious bangs heard all over Britain and in New York caused by U.S. stealth jet? (Video)
Ebola cases being hidden from public as government stockpiles survivors' blood before epidemic resurgence
(NaturalNews) Emory University Hospital in Atlanta, Georgia, plans to begin stockpiling blood plasma from Ebola survivors, leading some observers to question whether the government is merely being prudent or is expecting a widening of the current outbreak inside the U.S.
/
Number of Ebola infections in west Africa passes 16,000
Obama to Host Meetings with Civil Rights Leaders on Ferguson
Police state run amok as 40 federal agencies now deploying undercover agents as doctors, ministers, protesters and more
(NaturalNews) More and more agencies of the federal government are turning to the use of undercover operatives in expanded operations in recent years, with some 40 agencies now using officers who pose as welfare recipients, businessmen and women, doctors, political protesters and even ministers, in attempts to expose criminal activity.
/
Ferguson, MO — A group of Ferguson residents who happened to have dark skin, armed with pistols and AR-15 rifles, descended upon a business which happened to be owned by a person with light skin.
These four men stood outside of this business, which was a Conoco gas station, to protect it from rioters and looters who burned other businesses to the ground over the past week in the St. Louis area.
United: Black Gun Owners Protect White Owned Business During Ferguson Riots
This was the flag that flew over Plymouth Colony during the celebration of the first Thanksgiving feast to Almighty God. Jesus Christ is Lord over America!
----To see the history of the US Flag - FLAGS OF OUR FATHERS HISTORY OF THE US FLAG
/
Feds Enable Arsonists, Target Oath Keepers Protecting Ferguson Businesses
/
VIDEO: Para-Military Police Caught Setting Fires In Ferguson?
Activist Post - Video shows para-military police "guarding" Advance Auto Parts on W Florissant Ave in St. Louis MO, the same street where nearly every fire occurred. Fires were already burning nearby while this unit lurked around a vehicle. No fire department was present. Despite appearing to have the building locked down, Advance Auto Parts burnt down to the ground along with several other buildings along the route allegedly patrolled by this force.
/
Gun Sales Skyrocket on Black Friday
Truth Revolt - More than 144,000 background checks will need to be performed after the the Friday sales, CNN reported Friday. The three-requests-per-second number is three times the daily average. Some 600 FBI and contract call center employees now must work 17-hour workdays to complete the background checks in three business days, as required by law, FBI spokesman Stephen Fischer said.
/
Guess What Happened The Last Time The Price Of Oil Crashed Like This?…
Economic Collapse - There has only been one other time in history when the price of oil has crashed by more than 40 dollars in less than 6 months. The last time this happened was during the second half of 2008, and the beginning of that oil price crash preceded the great financial collapse that happened later that year by several months. Well, now it is happening again, but this time the stakes are even higher.
/
Retail Disaster: Holiday Sales Crater by 11%, Online Spend Declines: NRF Blames Shopping Fiasco On "Stronger Economy"
Zero Hedge - Demonstrating the sad state of America's "economic dynamo", shoppers spent an average only $380.95, down 6.4% from $407.02 a year earlier. In fact, as the NRF charts below demonstrate, there was a decline across virtually every tracked spending category…So to summarize: holiday sales plunged, and Americans refused to shop because the economy is "stronger than ever" and because Americans have the option of shopping whenever, which is why they didn't shop in the first place.
/
California government elites use 500% more water than citizens
(NaturalNews) At at time when water conservation should be a high priority in drought-plagued California, it would appear that something else has been deemed a high priority: an elitist mind set whereby people self-appoint themselves as an exception to the rule. In the drying up state, this disturbing way of thinking is taking place at the Los Angeles mayoral mansion, Getty House, where it's been reported that approximately 2,100 gallons of water are used per day.
/
Supreme Court to Consider Limiting Internet First Amendment
Kurt Nimmo - The Supreme Court is preparing to hear arguments on a case that may determine the future of free expression on the internet. The case centers on remarks posted on Facebook by Anthony Elonis. The would-be rapper said he wanted to kill his estranged wife, kill an FBI agent, and shoot up a kindergarten class.... He says the lyrics were a form of spontaneous expression and he had no intention of harming his wife or an FBI agent who visited him to determine if he was a threat.
/
Former NFL player becomes small farmer and gives food to the poor to find true success in life
(NaturalNews) When a well paid NFL football lineman quits the game to raise food for the needy, that's an unusually interesting story. After St. Louis Rams center Jason Brown decided to leave the game for good, his agent told him that he was making the biggest mistake of his life. Jason adamantly replied, "No I'm not. No I'm not
/
Thousands of Europeans Take to the Streets to Drive Out Islam : Fighting against Muslim supremacy has become a European-wide phenomenon, something Shoebat.com has predicted long ago and it will grow with the growth of Islamism.
/
Most Generous States, using Your Tax Money for Welfare Payments. Why Work?
/
BOMBSHELL — VA to Veterans: If You're Late Paying Bills, We Will Prohibit You From Ever Owning a Firearm…
/
Virginia Police Sued for Violating Obama Protester's Right to Free Speech and Lawful Gun Ownership