By Jessica Merritt
It's no secret that the dollar is on a downward spiral. Its value is dropping, and the Fed isn't doing a whole lot to change that. As a result, a number of countries are considering a shift away from the dollar to preserve their assets. These are seven of the countries currently considering a move from the dollar, and how they'll have an effect on its value and the US economy.
What does this all mean?
Countries are growing weary of losing money on the falling dollar. Many of them want to protect their financial interests, and a number of them want to end the US oversight that comes with using the dollar. Although it's not clear how many of these countries will actually follow through on an abandonment of the dollar, it is clear that its status as a world currency is in trouble.
Obviously, an abandonment of the dollar is bad news for the currency. Simply put, as demand lessens, its value drops. Additionally, the revenue generated from the use of the dollar will be sorely missed if it's lost. The dollar's status as a cheaply-produced US export is a vital part of our economy. Losing this status could rock the financial lives of both Americans and the worldwide economy.
/
Time capsule from 1795 found in Boston statehouse
/
/
Entire beachside community wiped away, two dead and travel chaos across the west coast as the most powerful storm in five years threatens a FOOT of rain, flooding and hurricane-force 80MPH wind gusts
/
Congress Passes Bill Giving Police Unlimited Access To Citizens' Private Communications
/
A Year Without a Summer will happen again and Western Civilisation is not prepared!
/
Cesium 134, the so-called "fingerprint" of Fukushima beginning to show on the American west coast
/
US military converting transport planes to carry wave of infected Ebola victims to the United States
/
14 Facts That Prove That The Number Of Children Living In Poverty This Christmas Is At A Record High:there has never been a time when conditions have been more ideal for a financial crisis since the last one happened in 2008.
/
Russian Missiles Shoot Down Ukrainian Surveillance Drones Over Crimea
/
What Will Happen First, Impeachment Or A Military Coup? : The First Amendment Is Gone: School Teaches All Whites Are Racists If They Disagree with Obama
/
Poland's Defense Minister Tomasz Siemoniak said on Thursday that he was concerned by the extent of Russia's recent military action over the Baltic Sea. "For a few days now, there has been unprecedented Russian activity, from its Baltic fleet to flights over the Baltic Sea," Siemoniak said. Despite his concerns, Siemoniak added: "We are not
/
U.S. crude crashes below $60 as six-month rout pushes on
U.S. crude fell below $60 a barrel on Thursday for the first time in five years, breaking through a key psychological support level that triggered fresh selling as some traders said they saw no reason for a rebound any time soon. While better U.S. economic data supported the market earlier in the day, those gains
/
A clinical trial of an Ebola vaccine has been temporarily halted as a precautionary measure after four patients complained of joint pains, the University of Geneva Hospital says. "They are all fine and being monitored regularly by the medical team leading the study," it said in a statement. The trials will resume on January 5,
/
North Korea 'experiments with chemical weapons on disabled people'
As Hollywood prepares for tonight's premiere of a comedy film poking fun at the bizarre other world that is North Korea, two defectors have spoken out to remind us that the human rights abuses going on there are really no laughing matter. It is now almost exactly one month since the world's largest rights campaign
/
Swaps traders are almost certain that Venezuela will default as the rout in oil prices pressures government finances and sends bond prices to a 16-year low. Benchmark notes due 2027 dropped to 43.75 cents on the dollar as of 11:35 a.m. in New York, the lowest since September 1998, as crude extended a bear market
/
President Barack Obama's Nov. 21 amnesty puts millions of illegals on a fast-track to citizenship, Utah Sen. Mike Lee announced Thursday. Obama and his administration "have cleared the pathway to citizenship for millions of people who have crossed our borders illegally," Lee said in a Thursday speech on the Senate floor. Read Full Article
/
Giant Sinkhole Still Expanding, Russian Potash Producer Uralkali Says
A giant sinkhole that appeared in central Russia's Perm region after a mining accident has continued growing, the world's largest potash producer and owner of the mine, Uralkali, said. The size of the sinkhole has increased from 30 by 40 meters in mid November to 50 by 80 meters now, the company said Wednesday in an online statement. The average brine inflow during the same period surpassed 700 cubic
/
/
/
/
Treasury Purchase Thousands of Survival Kits For Bank Examiners
/
Ellen Brown-5 Big Banks will Survive Next Financial Calamity-Everybody Else Bankrupt
/
/
Record Oil Tankers Seen Sailing to China Amid Stockpiling Signs: BUILDING UP STRATEGIC RESERVES FOR THE WAR THEY KNOW IS COMING WITH THE WEST?
/
What Will Happen First, Impeachment Or A Military Coup?
/
AN EXAMPLE OF WHY AMERICA IS UNDER GOD'S JUDGMENT
Just how low can America sink? We see devotion to Satan's principles in many of Washington's political decisions. We have witnessed the infiltration of Satanism in many of our schools, the takeover of our churches (e.g. Clergy Response Teams) and in workplace. Now we are seeing blatant Satanism nearly everywhere and it is in our face. The following is ..
/
BREAKING: Massive Spike In Whites Setting Blacks On Fire - Did you know that there's been a massive uptick in white thugs setting black folks on fire, yet the media has been virtually silent on this horrendous subject?
/
Repatriation Contagion: Austria May Recall 225 Tons of Gold From BOE, is France Next?
/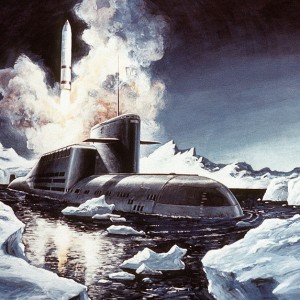 10 Signs That Russia Is Preparing To Fight (And Win) A Nuclear War With The United States
---
Russia Warns May Send Troops To Ukraine After Congress Unanimously Votes To Give Lethal Aid To Kiev
-------
Russia says will react if U.S. imposes new sanctions :'We will not be able to leave that without an answer,' Russia's Interfax news agency quoted Ryabkov as saying. He did not say what form of counter-measure Moscow might take.
/
Thousands Of Protesters Swarm Washington, NYC: "Don't Expect To See Obama Here, Black Issues Don't Matter To Him"
/
Congress to Increase Taxes With Extenders