Jeff Gundlach: "If Oil Drops To $40 The Geopolitical Consequences Could Be Terrifying"
---
CRUDE BELOW $50...
/
Students slam Michelle O lunch rules: Mayo banned...
/
Jim Willie: The End Game is Underway!
/
Forget Russia or China- Why the Netherlands May Be First to Launch a Gold Backed Currency
- To watch the interview with Klaas Knot, make sure captions are on.
/
Former White House Official Warns Of Terrifying Cyprus-Style Global Endgame
-
Today a former White House official and Plunge Protection Team member warned King World News about a terrifying Cyprus-style global endgame. Former presidential adviser and member of the U.S. President's Working Group on Financial Markets, Dr. Philippa Malmgren, also discussed how corrupt governments will steal money from their citizens in a coming Armageddon scenario.
/
Bill de Blasio's Police Commish to Teach NYPD About 5 Pillars of Islam
-
Police Commission William Bratton promised Wednesday at a pre-Ramadan conference at NYPD headquarters in Manhattan to protect the rights of the city's Muslims.
"You have my pledge as commissioner we will not to jeopardize that trust that all our efforts are geared toward increasing," Bratton said to dozens of Muslim leaders at 1 Police Plaza. "You also have my pledge that we will continue to ensure policing is lawful, constitutional, effective and respectful."
/
FINAL WARNING: The Obama Deception & BIG EVENT IN 2015
/
Banks Hold Trillions in Bad Oil Swaps
Are you over the New Year's parties yet or is your stomach still a bit queasy from all that indulgence at the buffet line? Whatever the case, better reach for the antacid tablets again, economic woes are heating up.
The biggest bit of indigestion will come from the crashing oil prices.
I know you thought gasoline below $2.25 was great for the consumer and it is. And I know the consumer is still more than half of the total economic activity month after month. But the wonderfully inept financial sector--you know those boys who gave us the recession by creating a housing bubble that popped--have an even bigger problem than housing in the energy field.
The bankers are holding trillions of dollars in worthless oil options now just as they once held worthless housing mortgages. The correct action necessary to clean up the mess once and for all will require DC to bite the bullet and let the financial sector slide into the black hole of responsibility. This means the world's strongest currency, the dollar, will go into another tailspin that could threaten the entire global community that is already reaching the bottom of their central banks' printing press run. But some things demand drastic attention.
The crash in oil prices is due partly to the supply glut that appears to have no end on one hand and the relative strength of the commodity's benchmark fiat against the rest of the world's fiat on the other. The double fisted punch threatens to expose the fragile psyche of the financial sector as the swamp water it really is.
Remember all those glowing reports on how well our government did in 'addressing' the financial sector's problems with all those Consumer Protection and bank reform laws after 2007's TARP, the first stimulus of 2008 and then the on-going QE and Twist programs of the Federal Reserve? The bill for not letting the "Too-Big-To-Fail" crowd is getting bigger by the hour and us lowly, peon-styled taxpaying citizens are about to get our wallets picked once again.
Believe me when I assert the bill we will incur will not only reimburse the bankers fully for their faulty investments in the oil market but will, once again, assure them of a hefty profit come the end of 2015 if the economy lasts that long.
This time we are not talking about a few miserable, paltry hundreds of billions but will be getting into the real high stakes air of trillions, maybe double digit trillions. Possibly more than America's entire annual economic activity.
This is to satisfy the financial sector's incurable reliance on derivative swaps trades to boost profits. In the commodity trade it isn't unusual to 'hedge' your investment on a buy order with a smaller option on a sell.
With oil really not having many bad days between 1984 and today, fewer and fewer buy contracts were covered with sell hedges by the originators.
After all, the world population needed energy. Modern industry and household appliances would see to it the demand for oil continued to climb, climb, climb. Add to that the well-established mindset that this was a non-renewable energy source that was on its last production legs. Why should anyone even consider a long-term drop in oil prices?
Economic fundamental laws didn't seem to apply to anything after the politicians reached into our wallets to make the "Too-Big-To-Fail" whole. Maybe if the political types had bit the bullet then this wouldn't be hanging over our heads now. But they didn't and it is here.
We have survived rise after rise in oil prices for nearly 50 years. Every time some third-rate tyrant sent a torpedo boat into the Suez Canal, oil prices spiked and then settled down, just not as far down as they began at. Americans, by far the world's largest per capita energy consumers, made a few adjustments but didn't get upset as long as gas was available in quantity at the local pumps. We even had state and federal officials push higher taxes on the use of the fuel to fund one special project or another. Through it all America kept pumping gasoline.
Then Putin invaded the Ukraine in the spring of 2014. Our Euro allies balked at standing against this invasion because their energy demands were being met only by Russian production. But world economic activity was slowing, demand for oil was slipping and the producing countries' relied even more heavily on the revenue from oil so they upped production to fill the revenue void in their lives.
This created the glut. A unexpected side benefit from all the changes Americans had to make over the past four decades was the environmental crowd had gotten them to accept smaller, higher mileage vehicles which, combined with the economic slowdown, added to the glut. God may not have flooded the earth with water since Noah's time but he sure has allowed the world to be flooded by crude produced by man himself. When there is too much of any product, price tumbles.
And those allegedly risk-averse bankers were caught with their collective pants down. Those prostitutes of the financial sector who would sell anything to add another ounce of fiat to their portfolios, are stuck with oil derivatives that aren't worth the paper they are printed on. Backroom political deals are already being made, just like what happened after Lehman Bros. crumbled.
What happens to all those national debts around the globe that rely on a rising oil price to keep them sustained? What happens to the state or municipal budgets that relied on high oil prices just to meet the next payroll?
Consumers got a big gift for the past two months of lower prices at the pump. But politicians around the globe, counselled by their campaign friendly bankers, are about to dump a huge, unexpected bill to pay for that gift. It's kind of like winning the lottery and finding the cash prize doesn't cover the tax liability so you had purchased a ticket with a dollar you didn't have to enjoy the benefits of paying the government even more dollars that you don't have.
It's 2015. This promises to be the year that just keeps on taking--from anybody not in office or in their back pockets.
"I have sworn on the altar of God eternal hostility to every form of tyranny over the mind of man."--Thomas Jefferson
I will be speaking in Greely, CO this Wednesday morning, Jan. 7. The Weld County Republican Breakfast meets at Randy's in the Westlake Shopping Center and has asked me to give my economic wrap for 2014 and an economic prediction for 2015. The breakfast starts at 6:30 with the presentation slated to start shortly after 7. You are all invited to come and bring your questions. There might be a surprise or two in the presentation you won't get from the regular news outlets or other economic sources. Thank you for your support--Mike
/
/
/
/
/
/
/
/
/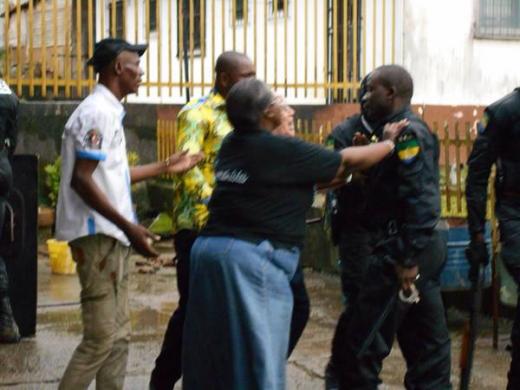 /
Cops turn backs on NYC mayor once more at slain officer's wake (PHOTOS)
/
License Plate Trackers Send Passenger Photos to Police Databases
The New American - The latest loss of liberty involves the ability of license plate tracking software to recognize the faces of individual travelers in target vehicles. A company called ElsaAG North America…has developed automatic license plate readers (ALPR) and is aggressively marketing its high-tech trackers to U.S. law enforcement. Vigilant Solutions, another ALPR manufacturer, boasts of being a "trusted provider to tens of thousands of law enforcement professionals." The Vigilant database reportedly "contains 2 billion entries," with "70 million additional license plate photographs being added each month."
/
11 Predictions Of Economic Disaster In 2015 From Top Experts All Over The Globe
Economic Collapse - At this point, the warning cries have become a deafening roar as a whole host of prominent voices have stepped forward to sound the alarm. The following are 11 predictions of economic disaster in 2015 from top experts all over the globe…
/
Shipping container home readying for Detroit debut
(AP) - Come spring, the house-in-progress will be delivered to Detroit's North End neighborhood and secured on a foundation where a blighted home once stood. ... Both GM and the nonprofit see the potential to grow the idea and are exploring ways to continue. But first they must finish a process that's faced many challenges, including the long wait for the existing home on the lot to default into tax auction and finding a functional sewer line.
\/
It IS Happening Here: "Permanent Gun Confiscation" Ordered After Veteran Sought 'Voluntary' Treatment for Insomnia
Mac Slavo - Now, under ObamaCare, the United States is on pace to swiftly become a snitch society that would make East Germany and Soviet Russia blush. One former Navy man and 30-year police force veteran is suing the relevant authorities in New York after four of his legally registered firearms were confiscated as a result of his seeking voluntary treatment for insomnia. Despite the fact that he has no criminal record, was diagnosed with only "mild depression" and his record explicitly noted that there was no concern for violence, the man was listed as a "mental defective."
/
State Rep. EXPOSES Federal Reserve FRAUD & Coming Crisis (ENCORE PRESENTATION)
/
UK Teachers to Tattle on Toddlers at Risk for Becoming Terrorists
/
OATH KEEPER SPEAKS OUT: ALL LIVES MATTER INCLUDING POLICE OFFICERS
/
Expert: Bank of America, Goldman Sachs, Citibank, JP Morgan will ALL fail to insolvency this year — NO FEDERAL BAILOUT
/
After Pummeling French Economy, Socialists Quash Own 75% Tax
/
The Dow tumbled more than 300 points, or nearly 2 percent, Monday as crude oil prices slipped below $50 a barrel for the first time since 2009. Equity investors fretted that faltering economies in Europe could crimp domestic growth. The energy sector led the downturn, spiraling south 4.4 percent, although the consumer, financial, industrial, material
Radioactivity from Japan's crippled nuclear reactors has turned up off the British Columbia coast and the level will likely peak in waters off North America in the next year or two, according to a Canadian-led team that's intercepted the nuclear plume. The radioactivity "does not represent a threat to human health or the environment," but
New Year's Eve is a special time for many, and for Craig Friesen and Matt Wiens, it was especially meaningful. The Saskatoon couple was married on Dec. 31 in Osler, Sask., in the presence of family, friends and the church community. The men's wedding marks a point in history for the Mennonite denomination in Canada. Friesen and Wiens
Large sinkhole opens up near downtown Omaha

A large sinkhole swallowed up an entire section of a street near downtown Omaha this week. The sinkhole, which consumed the width of the two-lane street, was reported New Year's Day near 20th and Pierce streets. Lesley Mosley, a resident in the area, told Omaha television station KETV that she heard a loud noise and
Sharyl Attkisson seeks $35M from Obama administration in alleged hacking

Conservative author Sharyl Attkisson is seeking $35 million in damages outlined in legal filings against the U.S. Department of Justice for allegedly spying on her while she was reporting on scandals involving the Obama administration. The former CBS News correspondent claims to have "pretty good evidence," including results from three separate forensic exams, that a
/
Cassin's aucklets seem to be starving to death on Pacific Coast

Scientists are trying to figure out what's behind the deaths of seabirds that have been found by the hundreds along the Pacific Coast since October. Mass die-offs of the small, white-bellied grey birds known as Cassin's aucklets have been reported from British Columbia to San Luis Obispo, Calif. It's normal for some seabirds to die
/
/
Renamed High Fructose Corn Syrup Contains Toxic Mercury
/
Top DWI attorney Jamie Balagia discusses ways our constitutional rights are being infringed upon in the name of safety, and how to protect yourself from interactions with law enforcement.