Notice:
Here for the next two months, news updates will at times be delayed. God has opened up doors for us so we can move. We took a step of faith, it is amazing how God open up doors. We really believe God opened up doors for us for provision and safety. With what is coming upon the America, with what is happening this verse comes to mind.

((Proverbs 22:3 New Living Translation
A prudent person foresees danger and takes precautions. The simpleton goes blindly on and suffers the consequences.))
- With that being said if God has put something on your heart to do. I would say do what He has said, no matter how things look, what Family and Friends say. It is way too important not to step out in faith and trust God, than never doing what He told you and you regret the rest of your life the what if. This is a time to trust God, for what is coming.
(( 1 Samuel 15:22 - New Living Translation
But Samuel replied, "What is more pleasing to the LORD: your burnt offerings and sacrifices or your obedience to his voice? Listen! Obedience is better than sacrifice, and submission is better than offering the fat of rams.)) ----

If God has told you something to do don't play but do. We live in a day when God speaks it is for your protection. No matter how things look. Or what those around you may say. You MUST be solid in what He says - Where do you stand? ((With the Majority or with the one who speaks too you?)) - This is a MUST in the days we live in
(( 1 Samuel 15:22 - New Living Translation
But Samuel replied, "What is more pleasing to the LORD: your burnt offerings and sacrifices or your ob

...

edience to his voice? Listen! Obedience is better than sacrifice, and submission is better than offering the fat of rams.))
Get and Be ready for what is coming
New York Schools Observe Muslim Holidays – Points to Coming Flood of Idolatry
/
/
Middle East Nuclear Arms Race, Can Clinton Still Run, Can Obama Care be Canceled
/
/
/
Total Solar Eclipse On March 20th Could Cause Stress Test for Europe's Power Grid
/
Economy Analysis Emits Only Static
Government interference is causing the economy to emit nothing but static these days.
Remember at the midway point in the recession when the blame was put on the 1%? The 1% were those who ran companies. Their pay was considered evil. So the 1% conceded their direct pay in favor of obtaining stock options under pressure from the lawmakers. This was approved by the government as a fit plan--the idea being as companies' stock rose so would worker compensation.
It isn't quite working out that way. As with most government programs, the results are far different than what the bureaucrats and elected-elites had envisioned.
The stock market is soaring since this policy was agreed to but both the volume and participation rate have dropped precipitously since 2007. In fact, doing even a cursory inspection of the market finds most transactions involve companies buying back their own stock. This boosts the price and thus maintained the 1%'s wealth by compensating them for their real income cut. (Part of the push to raise tax on capital gains came from this result.)
The buyback program has come at a high cost however. The companies are seeing their equity capital vanish, meaning they have much tighter constraints on their growth options and the budget's highest cost item--employees--are on the outside looking in for additional compensation.
Hold the protests here. I know you've read published survey results and heard politicians announce better results for workers but look beyond the public announcements and there is a much different story.
Gallup released a poll last week that didn't get much play in regular news outlets except for the overall fact wages are rising. In reality the poll found federal workers--not all government employees, mind you, but federal workers alone--are prospering more than their private counterparts. To quote a Newsmax report, "Specifically, 44% of federal workers are thriving financially compared with 34% of other U.S. workers."
As with all government analysis, you have to parse the meaning of the verbiage. What exactly is the meaning of 'thriving financially"? Until you can draw the lines in concrete, you will have a shifting base at best and no base at worst.
According to the survey, "Financial well-being does not consist of salary, benefits or overall compensation alone. Therefore it is possible for someone to have a higher salary but still rate low in financial well-being." Uh, yeah, maybe, um...that qualifying statement is as clear as mud.
How about a dollar for dollar comparison, dutifully adjusted for the unannounced inflation rate from the Fed's printing press run? In the last Rant it was explained how the Fed has nearly tripled the amount of cash available. That means every dollar earned--measured in overall compensation--in 2007 has to have grown by 281% to have stayed even with the Fed's unprecedented printing press run in the intervening years.
It is not a coincidence that the poll did not put things into this perspective. Nobody but a precious few would be better off if it had.
But it is also no coincidence that even on the indirect basis of financial well-being, federal employees thought they were better off. They are the ones who received almost all of the raises over the past six years. In that regard, private employer workers are definitely lagging.
Dollar for dollar, federal workers are still not better off than they were in 2007. But compared to the rest of America they are rolling in the lap of luxury.
What was a particularly telling statistic was on educational reward. In the federal government, 35% of the workers without college feel they are thriving. In the private sector only 27% of those in the same education level think they are thriving.
The most important factor the survey revealed was the mental stress area. Federal workers, by almost an 8:1 majority, felt their jobs were secure. Private sector employees were actually below the breakeven point. By a 47:53 vote, the security rate simply wasn't there. This stress probably contributes to the dismal 34% of private sector respondents who felt they were thriving.
When 1% can manipulate the stock market to their benefit from a government program specifically aimed at helping their employees, there is a flaw in the program.
That's the main problem with government regulation. Those who impose it feel no law is too flawed to be enacted, they feel the intent is more than enough to outweigh the obstacles. Those of us on the other side of the law, feel the flaws all too keenly.
"I have sworn on the altar of God eternal hostility to every form of tyranny over the mind of man."--Thomas Jefferson
/
UK SHOCK: POLICE LOCK UP ELDERLY IN CARE CRISIS...
PARENTS CALL IN POLICE TO DISCIPLINE CHILDREN...
/
Amnestied Illegals Will Soon Collect Social Security Benefits...
/
Christians to storm Boehner office for massive sit-in...

Fed up with Republican inaction...

'We are going to risk arrest'...
/
MCDONALDS sales slide continues...
LOOKS TO EVOLVE...
/
HORROR: Infant's throat slashed with power saw for crying...
/
Russia Is Tightening the Noose for a Military Invasion of the U.S.


Do you remember as a child in elementary school playing games like "Capture the flag" and "King of the hill"? As you grew older you were taught from a military perspective that military commanders want to occupy the high ground. If we go on to learn military strategy, we frequently encounter the admonitions that it is imperative to occupy the high ground. The ..
/
Outrage as EU chief calls for EURO ARMY commanded by Brussels to take on Russia and IS
/
Chilling Audio: Arrested American Jihadi Details Plot to Kill Obama & Congress
/
Franklin Graham: Muslims Kill Christians to Emulate Muhammad
/
COVER-UP: US Navy sailors disappear as government, doctors bury truth about Fukushima radiation
/
/
Austria is fast becoming Europe's latest debt nightmare A mini-Greece is about to go off in Europe's heartlands, and markets don't even know it
/
MICHAEL SAVAGE NEWSLETTER: Obama is the most vicious fanatic in the history of the presidency.
/
Here's How the New Christian Left Is Twisting the Gospel
/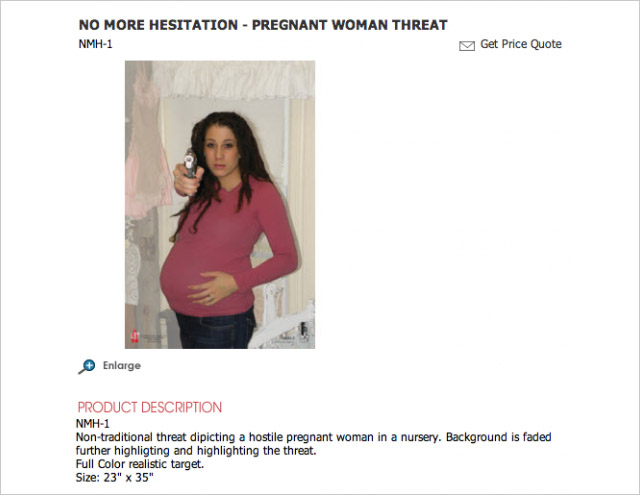 The Endgame Is Here! America Surrenders Militarily While Preparing For War Against US Citizens
/
Obama Unveils Plan to Further Nationalize Local Police
/
President Barack Obama knew that Hillary Rodham Clinton conducted business on a non-government email account while secretary of state, but only recently learned the details of the privately run system she was operating, the White House said Monday. The White House has drawn scrutiny over Clinton's exclusive use of private email and whether Obama or
/
S.C. National Guard Conducts Door to Door "Wellness Checks"(Gun Confiscations) Exercises