SUPREMES STRIKE AGAIN: STATES CAN'T FORCE VOTERS TO PROVE CITIZENSHIP
/
GREECE SET TO SUE OVER THREAT OF EURO EXIT...
'Soon even most basic goods won't be available'...
Threat to drug supplies...
SHOCK...
Fear of social unrest...
Future hangs on 72 words...
Europe's dream dying...
Failed euro would define Angela Merkel legacy...
Lagarde on the hook...
World 'defenseless' against next financial crisis...
DOW plunges 350...
BEAR MARKET GRIPS CHINESE STOCKS AS PANIC GROWS...
/
A scene from the movie San Andreas in which the fault triggers a devastating earthquake in LA, the largest in recorded history
Helium leaking from massive earthquake fault in LA...

Fears 'big one' could be more devastating...
/
UPDATE: Puerto Rico governor calls for bankruptcy; Island 'insolvent'...
---
Puerto Rico's Governor Says Island's Debts Are 'Not Payable'...
Jeb backs Chapter 9 for island...
/
FLOOD: FEDS PREDICT ANOTHER 127,000 ILLEGALS THIS YEAR...
Half of NYC public school students don't speak English at home...
Sacramento school district 80% minority...
North Carolina officials round-up 30 MS-13 gang members over crime spree...
Illegal immigrant sex offenders released into Seattle neighborhoods...
/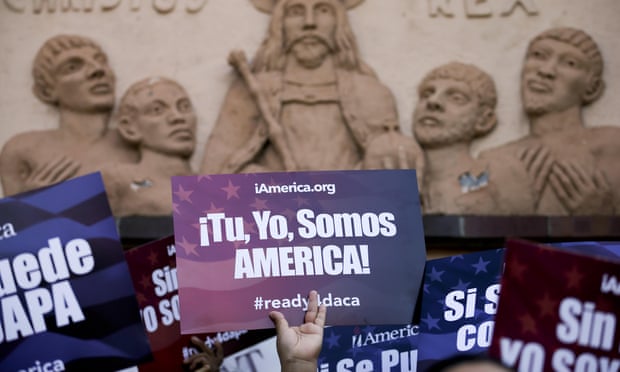 A woman holds a sign that says in Spanish, 'You, me, we are America!' during a rally about immigration in San Diego in February 2015. Photograph: Gregory Bull/AP
USA NOW SECOND LARGEST SPANISH-SPEAKING COUNTRY...
/
Michelle O's school lunch rules to expand to day cares...

Cookies and cakes out...

'Children younger than 1 would no longer be offered juice'...
/
This Group of Americans Just BANNED Gay Marriage Forever:Tribal laws of the two largest Native American tribes in the United States prohibit gay marriage, as do the laws of nine other smaller tribes.
/
16 Facts About The Tremendous Financial Devastation That We Are Seeing All Over The World
/
Bill Fleckenstein – This Is Only The Beginning Of A Massive Global Crisis And Full-Blown Panic, Plus A Bonus Q&A
/
'Islamic State in Palestine' tells Christians to leave by Ramadan's end or be killed
/
The world is defenceless against the next financial crisis, warns BIS Monetary policymakers have run out of room to fight the next crisis with interest rates unable to go lower, the BIS warns
/
Now's the Time To End Tax Exemptions for Religious Institutions
/
Contrast: In a YouTube video, Netzhammer explains how his local Walmart store in Slidell, Louisiana, refused to ice this photo (left) of the Confederate flag on a cake - but agreed to make him an Islamic State creation. Right, Netzhammer shows off the ISIS-themed cake, which Walmart has since apologized for baking
Walmart store bakes man an ISIS cake after refusing to ice Confederate flag design
/