Obamatrade resurrected by Republicans...
THURSDAY VOTE SET...
SCHLAFLY: Creates 'global governance superstructure'...
HANNITY: 'Selling Out American Sovereignty'...
House Conservatives Put Boehner on Notice...
Ryan talking point debunked -- by Australian Trade Minister...
/
Pastor, 8 others, fatally shot at church in Charleston, SC
MAYOR: 'Most unspeakable and hearbreaking tragedy'...
Gunman Sat In Prayer Meeting For Hour Before Opening Fire...
Extremely dangerous shooter sought...
Police release photographs from surveillance video...
Killer spares woman: 'Tell world what happened'...
'You Rape Our Women And You're Taking Over Our Country, You Have To Go'...
/
McDonald's to shrink in US, 1st time in decades
FIRST: Number of MCDONALD'S in USA shrinking...
/
MAG: Americans Have Lost Confidence -- in Everything...
/
STATE CUTS OFF WATER TO WEALTHY CA TOWN...
BUSTED: Sprinklers At Capitol Spraying Into Street, On Benches...

Geysers Spewing Into Air Outside Building -- Where Gov Made Wasting Illegal!
/
Southern Baptists: We won't obey gay marriage decision...
/
GERMANY PLANS FOR EXIT FROM EUROZONE OF GREEK 'CLOWNS'...
Greek Prime Minister Alexis Tsipras accused creditors of 'pillaging' his country
/
Humanoid With 'Heart' Goes Global...
/
Chobani Simply 100 Commercial Love This Life - Chobani's newest commercial features a gay couple. The script, the lyrics, the wedding ring...........and it is being aired on channels for young viewers. All this necessary to promote yogurt?
/
Welcome to the United Nations of Idaho cities! — Karen Schumacher
/
/
Obama administration using housing department in effort to diversify neighborhoods
/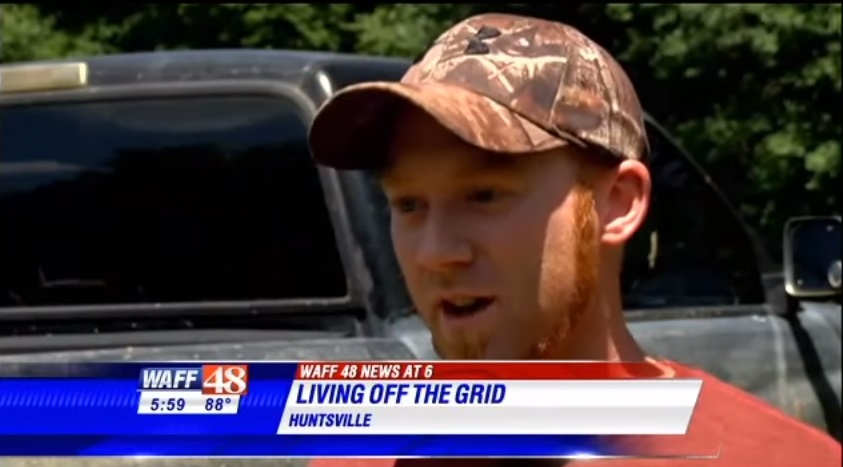 CALL TO ACTION - City Threatens Veteran For Living Off The Grid With Arrest - Vet Says Constitutional Rights He Swore To Defend Being 'Trampled On'
/
Ultimate Doomsday Scenario Unfolding - Black Swan, Chaos And Financial Disaster On Horizon
/
Obama Shut Down Air Defense System Grid On US Texas/Mexico Border!
/
Eighty Year Old Christian Woman Says To Hell With The Islamic Religion, The Muslims Grab Her, Light Her On Fire And Cook Her To Death
/
JPMorgan Vice Chairman Jimmy Lee Dies Unexpectedly at Age 62
/
Europe Considers Emergency Debt Writeoffs As Greece Faces "Ungovernable Chaos"
/
You've Been Warned: Calls For Mandatory "National Service" For Americans Aged 18-28 Have Begun
/
The Economic Depression In Greece Deepens As Tsipras Prepares To Deliver 'The Great No'
As Greece plunges even deeper into economic chaos, Greek Prime Minister Alexis Tsipras says that his government is prepared to respond to the demands of the EU and the IMF with "the great no" and that his party will accept responsibility for whatever consequences follow. Despite years of intervention from the rest of Europe, Greece is a bigger economic mess today than ever. Greek GDP has shrunk by 26 percent since 2008, the national debt to GDP ratio in Greece is up to a staggering 175 percent, and the unemployment rate is up above 25 percent. Greek stocks
are crashing
and Greek bond yields are shooting
into the stratosphere
. Meanwhile, the banking system is essentially on life support at this point. 400 million euros were pulled out of Greek banks on Monday alone. No matter what happens in the coming days, many believe that it is now only a matter of time before capital controls like we saw in Cyprus are imposed.
(Read More....)
/
image: http://www.trunews.com/wp-content/uploads/2015/06/02e4ccad6b2e0f4548428a141d184183.jpg

Mount Everest Moves More Than an Inch Southwest After Nepal Earthquake
The incredible energy unleashed by the magnitude-7.8 earthquake that hit Nepal on April 25 moved Mount Everest more than an inch. The world's tallest mountain shifted 1.18 inches to the southwest during the quake, according to the state-run China Daily newspaper, which cited a new report by China's National Administration of Surveying, Mapping and Geoinformation.
/
image: http://www.trunews.com/wp-content/uploads/2015/06/1300103903485284498.jpg

UK Police Scanned The Faces Of 100,000 People At A Music Festival
Police used facial recognition technology to scan the faces of thousands of attendees at the Download music festival in the UK without their knowledge. Because this is the world we live in. Leicestershire Police used this weekend's event to do a test run of their new facial recognition tech, trying to catch "organised criminals" who
/