21 MILLION EXPOSED IN SECOND MASS HACK OF FED GOVT
/
Agency's request for 52,000 rounds of ammo for Hoover Dam prompts an inquiry
Federal Bureau of Reclamation buying 52,000 rounds of ammo?
/
CA Assembly OKs Bill To Remove 'Alien' From State Labor Code...
/
DHS CHIEF: 'I can build you a perfectly safe city, but it will look like a prison'...
/
This just in: Greek newspapers running out of paper...
For ill, crisis matter of life or death...
/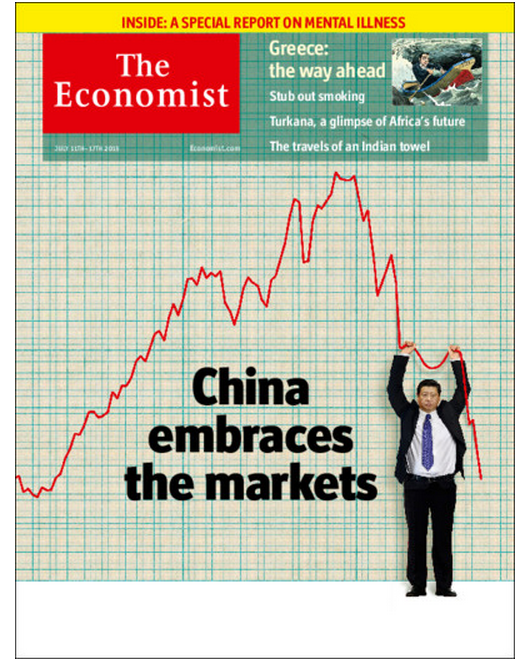 MARKET MAYHEM...
UPDATE: WAVE OF CHINESE FIRMS HALT STOCK TRADING TO AVOID TURMOIL...
/
Gerald Celente – Was The Suspicious NYSE Trading Halt An Attempt To Stop A Crash In U.S. Markets?
/
LINDSEY WILLIAMS: NEW WORLD ORDER ANNOUNCED ON SEPT 25TH; NEW WORLD CURRENCY ANNOUNCED ON OCT 2OTH
AND WORLD ON BRINK OF FINANCIAL COLLAPSE. An emergency bulletin issued by Chaplin of the elite, Lindsey Williams. Wish I could say this bulletin is just plain "crazy." Subscribe to Greg Manarrino; link is...
/


/
10 Very Strange Things That Have Happened In Just The Past Few Weeks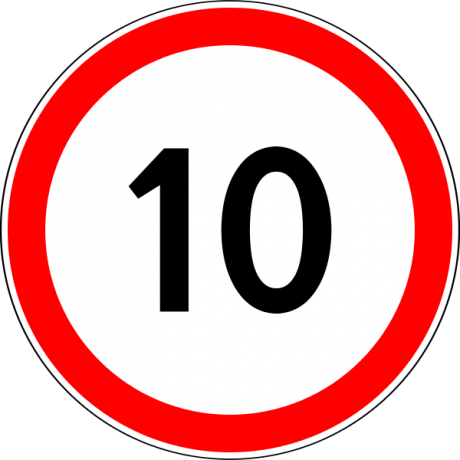 Have you noticed that events have begun to accelerate? Over the past few weeks, things have officially started to get very weird. Chinese stocks are crashing, the Greek debt crisis is spiraling out of control, the New York Stock Exchange was down for about four hours on Wednesday thanks to a "technical glitch", and global politicians have been acting very strangely. After several years of relative calm, could it be possible that the second half of 2015 will usher in a time of chaos and confusion on a worldwide scale? Personally, I have never been more concerned about a period of time as I am about the last six months of 2015. And if I am right, what we have seen so far is just the tip of the iceberg. The following are 10 very strange things that have happened in just the past few weeks…
(Read More...)
/
DEADLINE: GREECE...
LAST CHANCE, REALLY...
DEAL IN SIGHT AS GERMANY BACKS DOWN...
Banks struggle to remain afloat...
Cash fast running out despite restrictions on withdrawals...
Argentina suffers default déjà vu...
/
/
Chinese Police Officially Launch Crackdown On Stock Sellers & Rumor Spreaders
/
Are Big Banks Using Derivatives To Suppress Bullion Prices?
/
Jade Helm Alert: Military Denies Media Requests To Cover "Texas Takeover"
/
When The Going Gets Tough, The Feds Take Your Money
-
The time of deflationary confiscation is coming closer for the remaining Greek bank depositors
/
European Leaders Promise The Greek Debt Crisis Will Be Resolved One Way Or Another On Sunday
The wait will soon be over. Greece submitted a final compromise plan to its eurozone creditors on Thursday, European finance ministers will meet on Saturday to discuss the proposal, and an emergency summit of all 28 EU nations on Sunday will make a final decision on what to do. The summit on Sunday is being billed as a "final deadline" and a "last chance" by EU officials. In essence, Greece is being given one more opportunity to embrace the austerity measures that are being demanded of them by their creditors. So has Greece gone far enough with this new proposal? We shall find out on Sunday.
(Read More....)
/
Rev. Franklin Graham. (Screenshot: BGEA)
Rev. Graham on Obama's Embrace of Gay Marriage: 'He Might Want Extra Lightning Rods Installed' on White House
Obama's enthusiasm for homosexual marriage, to the point that he lit up the White House with gay rainbow lights to celebrate, reveals his arrogant flaunting of "sinful behavior" in the face of God, said Rev. Franklin Graham, who added that Obama thus might want to consider having "some extra lightning rods installed on the roof of the White House."
/
The council unanimously approved the plan Tuesday night to dig up Forrest's grave from under his statue at the Health Sciences Park on Union Avenue.
Memphis City Council Approves Plan to Dig Up Confederate General
/
New MTV Show Publicly Shames White People For 'What They've Done in America'...
--------------------------------------------------------------------------------
--------------------------------------------------------------------------------
Documentary hosted by illegal...
TRAILER...

Movie Explores 'White Privilege'...
/
PASTOR KENT HOVIND IS FREE AT LAST
/
Spain Government Goes Full Police State; Enacts Law Forbidding Dissent, 'Unauthorized' Photography Of Law Enforcement
/
Dangerous new vaccine legislation pushed by the United States federal government:MEDICAL ASSASSINS!Totally fabricated lie:'All vaccines are safe and effective'
/
THE COMING ERA OF CIVIL DISOBEDIENCE Pat Buchanan: 'A secession of the heart has already taken place in America'
/
VIDEO: Medical Gestapo Asking About Guns, Transgender and More
Joe Biggs - Doctors secretly ask children sexual questions without parental knowledge. Joe Biggs interviews Jessica Bianchi, a mother who is outraged about how her pediatrician dealt with her child.
/
/
VIDEO: Oregon allowing 15-year-olds to get state-subsidized sex-change operations
Fox News - The list of things 15-year-olds are not legally allowed to do in Oregon is long: Drive, smoke, donate blood, get a tattoo -- even go to a tanning bed. But, under a first-in-the-nation policy quietly enacted in January that many parents are only now finding out about, 15-year-olds are now allowed to get a sex-change operation. Many residents are stunned to learn they can do it without parental notification -- and the state will even pay for it through its Medicaid program, the Oregon Health Plan.
/
VIDEO: "Gender inclusiveness" being pushed in public schools
Jakari Jackson - The public education system is promoting "metrosexuality" and "transgender" equality to young Americans, keeping them from identifying as boys and girls, and in some cases asking them to refer to each other as purple penguins.
/
Seattle sure is turning into a real progressive utopia isn't it? Between enacting a $15 minimum wage and letting little girls receive birth control without their parent's consent, they seem to be selling themselves to the progressive agenda, lock, stock and barrel. Of course, it won't end with those measures. It never does. Recently, Seattle City Council President Tim Burgess proposed a piece of legislation that would tax gun and ammunition sales, and force gun owners to report any firearm that is lost or stolen. As egregious as this measure sounds, ordinarily it wouldn't be out of place. After all, governments routinely tax all manner of products and services, and force their onerous regulations on just about everyone. What sets this measure apart from most bills though, is the reason why they're doing it. "Gun violence is very expensive," Burgess said, noting that the direct medical costs of treating 253 gunshot victims at Seattle's Harborview Medical Center last year surpassed $17 million, with taxpayers covering more than $12 million of that. "It's time for the gun industry to help defray those costs and this is a very reasonable way to do it." The tax, imposed on gun sellers, would be $25 on each firearm sold in the city and five cents on each round of ammunition. Sales of antique firearms and some other sales could see relief from the tax while individuals selling no more than one gun per quarter would be exempted. Not reporting a lost or stolen gun to police would be enforced as a civil infraction carrying a fine of up to $500. Zach Silk, campaign manager with the Washington Alliance for Gun Safety, hailed the proposals. "We often attach taxes to things that cause harm to our communities and we know that guns are causing harm," he said. - See more at:
Seattle Councilman Proposes Ridiculous Firearm and Ammo Tax
Daily Sheeple - Seattle sure is turning into a real progressive utopia isn't it? Between enacting a $15 minimum wage and letting little girls receive birth control without their parent's consent, they seem to be selling themselves to the progressive agenda, lock, stock and barrel. Of course, it won't end with those measures. It never does. Recently, Seattle City Council President Tim Burgess proposed a piece of legislation that would tax gun and ammunition sales, and force gun owners to report any firearm that is lost or stolen. As egregious as this measure sounds, ordinarily it wouldn't be out of place. After all, governments routinely tax all manner of products and services, and force their onerous regulations on just about everyone. What sets this measure apart from most bills though, is the reason why they're doing it.
---
Gun Sales Reached Record Highs Last Month
/
Lindsey Graham Wants 20,000 U.S. Troops In Iraq And Syria
Brandon Turbeville - Graham recently attempted to clinch the win by giving his "first major foreign policy speech" at the Atlantic Council "think tank" offices in Washington, D.C. Graham's speech was designed to stand as a preview as to what he would do if elected President, a speech that shortly turned into a list of countries he would bomb, countries he would invade, and countries he would both bomb and invade. Graham then went on to pronounce that he believed the U.S. should commit 20,000 troops to the Syria and Iraq regions in order to "fight ISIS," the same terrorist organization that his friend John McCain helped organize, train, fund, and direct. Graham wants to increase the number of U.S. "military advisers" on the ground in Iraq from 3,500 to 10,000 and to include "special forces." He wants a similar number contributed on the ground in Syria.
/
Seattle: City Needs To Move Away From The Idea That Families Can Live In Their Own Home On A Piece Of Land
(Kipp Robertson) If adopted, ideas being considered by a Seattle housing committee would be devastating to the city's

appeal, according to KIRO Radio's Dori Monson. According to a draft letter, the city needs to move away from the idea that all families can live in their own home on a piece of land, the Times reports.... The draft letter says that single-family zoning has "roots in racial and class exclusion. The zoning remains "among the largest obstacles to realizing the city's goals for equity and affordability,"... "So owning your own home, on your own lot, is a blow against equity, according to this draft report,"... With a 19-3 vote, the committee recommends replacing single-family zoning with zoning that would allow for more multi-unit buildings... That means developers are going to buy up homes and turn them into duplexes and apartments, if the draft is approved.
/
EPA Clueless On 90,000 Tons Of Toxic Waste Imported To US Annually
Daily Caller - An estimated 90,000 tons of hazardous waste enters the U.S. each year from foreign countries, but the Environmental Protection Agency often can't say what or where the dangerous stuff is. Wherever it goes, hazardous waste presents a huge public health risk to Americans, according to a new EPA Office of Inspector General Report.... EPA employees are supposed to track every shipment that enters the U.S. under the Resource Conservation and Recovery Act (RCRA), but federal investigators found that EPA fails to generate half of the consent forms required to accompany each shipment. Some toxic waste shipments analyzed never reached their intended destination, but the EPA couldn't confirm whether those shipments were lost, let alone locate them, the IG said. The EPA officials also weren't sure about the exact volume of hazardous waste entering the U.S. In some cases, they incorrectly identified where the waste shipment originated.
/
Pope Francis on Thursday urged the downtrodden to change the world economic order, denouncing a "new colonialism" by agencies that impose austerity programs and calling for the poor to have the "sacred rights" of labor, lodging and land. In one of the longest, most passionate and sweeping speeches of his pontificate, the Argentine-born pope also
/
China's stock market had what traders call a "Dead Kitty" bounce on Thursday as the communist authorities dispatched police and security personnel to "encourage" insider-buying and to arrest short sellers. With the Chinese market still highly inflated even after falling $3 trillion in value, China took action last night to "nationalize" about $6 trillion in
/
Greece has submitted to its eurozone creditors a new bailout plan proposing a pensions overhaul and tax hikes in return for debt relief and a three-year rescue loan, a government source said early Friday. "The Greek proposal … includes funding of the country's financing needs … for three years, debt adjustment and a front-loaded investment
/
Norse Live Cyber Attack Map: NYSE Data Center In St Louis In the Crosshair
/
Confederate Flag: South Carolina to Bring It Down Friday, Florida Votes to Reinstate
/
Iran Nuke Deal Going Badly, Greeks Headed for Deeper Depression, China Stocks Crash
/
America is Running Out of Time!
/
Violent Crime Is Surging In Major U.S. Cities And The Economy Is Not Even Crashing Yet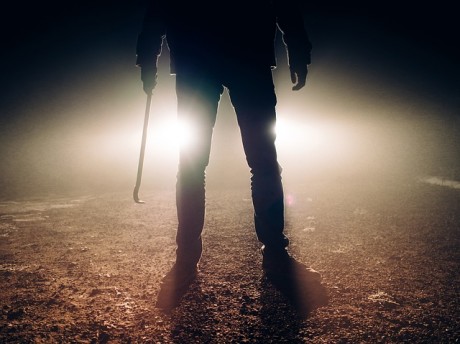 Don't let anyone tell you that crime is going down in America. All over the United States, rates of violent crime in our major cities are increasing by double digit percentages. Murders are way up, shootings are way up and rapes are way up. So what is behind this sudden spike in crime? In Baltimore, authorities are pointing to the racial tensions that were stirred up by the riots that erupted in protest to the death of Freddie Gray. But what about the rest of the country? From coast to coast, we are witnessing a dramatic increase in violent crime, and the economy is not even crashing yet. So what is going to happen when the next great economic crisis hits us, unemployment skyrockets, and people really start hurting?
(Read More...)
/
TD AMERITRADE hit with 'widespread' order-routing problems...
'Software update'...
---
PACIFIC ISLANDS CABLE BREAKS, CUTTING OFF PHONES, INTERNET
/
Billionaires buying up vast tracts of farm land...
/
Russia Battles 'Gay-Fever' With 'Straight Flag' As US Pushes To Ban Words 'Husband' And 'Wife' - When Did Russia Become The Good Guy?
/
Richard Russell Warns China's Destructive Bear Market May Spread To The U.S. Within 30 Days
/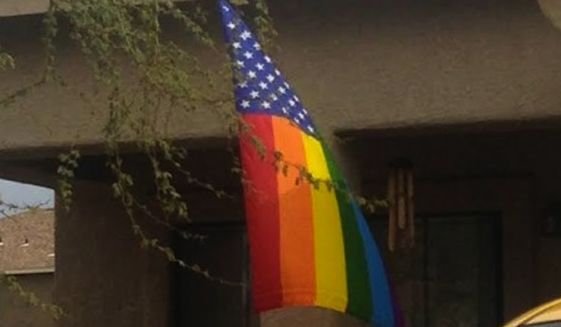 U.S. Air Force Allows Rainbow-striped U.S. Flag at Arizona Base
/
Slip Of Tongue Eliminates Two States
The only thing politicians have in common is gamesmanship--worldwide. The Greece problem, on both sides of the Pond, serves as Exhibit A with no need for any more evidence.
Last weekend, in a grandstand play, Greek PM Alexis Tsipras led his left-wing group in a resounding defeat of some rather mild additions to austerity cuts that caught attention across the globe. Today he sought his party's backing for much more stringent standards in exchange for a three-year program worth nearly $60 billion and some form of debt relief without which his country will surely go into Depression mode. This marks the third time in less than five years Greece has gone to creditors for debt relief and additional bailout funding.
That is on the East side of the Pond. On the West side, the disdain by insiders for those who do not live on Wall Street or in Washington D.C. was apparent, again, in a televised interview with an political, economic insider.
Remember Obamacare architect Jonathan Gruber's infamous 'they're stupid' remark? It showed up again, in another form in a Wednesday interview. The statement, accompanied by a shrug of the shoulders, was "Greece isn't a global player. Its entire economy is no more than Rhode Island's. In fact Portugal and Puerto Rico don't have much more economic activity than Connecticut so there really isn't a serious economic crisis out there right now."
Great! A respected economist just dismissed 4% of the U.S. states. How does he really feel about those of us in the fly-over states?
As dangerous as that comment was in implication, it shows how the elitist in the two main arenas of America view everyone else while Tsipras' grandstand play last weekend that had his supporters dancing in the streets was just as bogus.
These people view themselves as better than anyone else, period. They disregard the small. But without the small, nothing big can be accomplished. A rocket ship looks great but there are millions of small working parts that have to perform to make the great go. Politicians and economists have forgotten that when making policy.
The problems in Greece are very much like America's--too many people not doing anything but expecting something to be coming from someplace else, as their due. Feeding that mindset, through social programs, is not going to solve the problem.
Ever since the end of WWII, when America rebuilt the cities and countries it had destroyed, we have sent billions to every corner of the globe to address one natural disaster or problem. But we do it with our noses in the air. "Hey, look at us. We donated one millionth of a millionth of our wealth and we did it because WE CARE!"
But the aid forms the basis for a rebirth--if the people on the receiving end do not get a brain freeze into an entitlement mode. In too many developed countries where the populace has not had to scramble for food or shelter for decades, that is what happens.
That is the basis of Gruber's "They're stupid" analogy. We drink the Kool-Aid thinking we are going to get something for nothing. But to get that something, everyone else has to chip in and to provide for everyone else's wants the original recipient is essentially on the hook for more than he took in.
It is a mind game the politicians have exploited, enhanced and abetted by Wall Street's elites.
This is the main reason the Founding Fathers, unlike anywhere else, set up a voting system where the electorate had some direct skin in the game as property owners. Anything they approved would cost them. Now the freeloaders can vote and perpetrate the system in place.
Today, America is surviving on its natural GDP base in agriculture. Greece does not have that advantage. But if America's government continues to insist on equal outcome instead of equal opportunity, we will join the rest of the world in poverty.
Equal opportunity has been the standard since the inception of the "Great Society." We are no longer great because we have been subjected to the equal outcome mindset for more than 50 years though it was sold as equal opportunity originally.
In that regard, we have come to the same level of economic D-Day as is faced by Greece. If you will compare Tsipras and Obama, their main staff and advisers, there is no difference in the mental make-up. They want the wealthy to forgo what they've earned in order to support that portion of the population that refuses to contribute to society except at the ballot box where they can keep the same nonsense in place.
An economic-political analyst let this mindset slip in an interview by carelessly dismissing two of the 50 states' economic activity. The small guys no longer figure in political calculations.