GREAT FALL OF CHINA SINKS WORLD STOCKS
DOW FUTURES -666
Update -

GREAT FALL OF CHINA SINKS WORLD STOCKS




DOW FUTURES -850
'BLACK MONDAY'...
WALL ST: DEEP BREATH...
WORLD INDEXES...
Angry investors capture exchange chief...
OIL FRESH LOWS...
APPLE BELOW $100...
---

GLOBAL STOCK SHOCK! China's Stock Market Crash Accelerates – Down 8.5% As Panic In Global Markets Escalates!
/
A small dairy farm in Florida is told by the government they produce "imitation milk", while anti-abortionist videos have revealed that babies are aborted for their hearts and even brains and then the body parts are sold, while Hillary Clinton continues to dig herself deeper with emailgate.
/
Those who listened heard that this would happen with US Stocks 11:36 minutes in
07/16/15 - Headline Jamboree & Apostasy

/
GREAT FALL OF CHINA SINKS WORLD STOCKS
DOW -1,000
/
Panic!! All Major US Equity Indices Halted
/
Blood On The Streets: Down Dumps 1000 Points At Open, Biggest Drop Since Lehman
/
How Much Lower Does The S&P Have To Drop For The Entire Market To Be Shut Down
/
UNREAL: What Obama's doing to this Green Beret disgusts me to no end
/
The next shoe to drop in China? The banks
/
More Chinese hiring U.S. surrogates for babies
/
WHOA! British Official Warning Public: Stock up on food, water, canned goods & cash – enough to survive 1 month – Banks may CLOSE(Stock meltdown)
The "Independent" Newspaper in London has published a stunning story today that an aid to former Prime Minister Gordon Brown is warning the public to:
1) Have cash money in your possession

as banks may close and credit cards may not work


2) Have plenty of canned Goods and water

to survive ONE MONTH in your house.


3) Agree with your family on a meeting place

in case communications go down and you have to leave ! ! ! !
/
/
Stocks CRASH and BURN as China Plunges Nearly 9% Triggering Panic!
/
Buckle Up, September 2015 is Going to Be Tumultuous
/
Financial Expert Correctly Predicted Black Monday Weeks Before Collapse
/
School District Responds To Confederate Flag Flap By BANNING ALL FLAGS
/
Harbinger man: The time is now to prepare
"We have been deluged with people calling, emailing, asking questions from all over the country, wanting to know what's happening. So we decided to put out a video," Cahn told WND via email.
/
The Big List Of 33 Things That Are Going To Happen In September 2015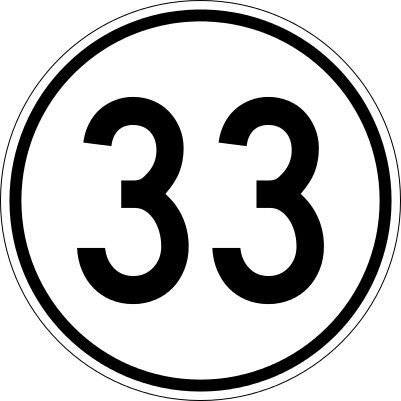 Is September 2015 going to be a month that changes history? For months, there has been an unprecedented amount of buzz all over the Internet about what is going to happen in September. And without a doubt, we are going to witness a convergence of events during that month that is quite remarkable. What I have attempted to do in this article is to put together a list of things that we know will happen next month. Some of the lists that I have seen contain things that cannot be proven or that are simply inaccurate. And of course it is very likely that some things will happen in September that we cannot anticipate right now. I am just providing the information that I have at this time, and it is up to you and your family to prepare for what you believe will happen. The following is my big list of 33 things that are going to happen in September 2015…
(Read More...)
/
The mysterious deaths of 30 large whales in the western Gulf of Alaska is being declared an "unusual mortality event" by the National Oceanic & Atmospheric Administration, the agency said Thursday. Since May 2015, 11 fin whales, 14 humpback whales, one gray whale, and four unidentified marine mammals have been stranded around the islands of
/
image: http://www.trunews.com/wp-content/uploads/2015/08/washington-fires.jpg

/
After nearly 10 years without any cases of plague, California has seen two people contract the age-old illness already this summer. But what could be behind the sudden return of plague to the state? Experts say it's hard to know why there are more cases of plague in California this year than in recent years.
/
Stock up on canned food for stock market crash, warns former Gordon Brown adviser

A former adviser to Gordon Brown has urged people to stock up on canned goods and bottled water as stock markets around the world slide.
Damian McBride appeared to suggest that the stock market dip could lead to civil disorder or other situations where it would be unreasonable for someone to leave the house.
"Advice on the looming crash, No.1: get hard cash in a safe place now; don't assume banks & cashpoints will be open, or bank cards will work," he tweeted.
"Crash advice No.2: do you have enough bottled water, tinned goods & other essentials at home to live a month indoors?
If not, get shopping.
"Crash advice No.3: agree a rally point with your loved ones in case transport and communication gets cut off; somewhere you can all head to."
/
At least 2,000 more migrants flooded overnight into Serbia in a desperate journey to try and go on to Hungary, UN officials have warned as...
/
Black Monday: DOW Jones Falls Over 1000 Points As Markets Worldwide Begin to Fall
/
Stock up on canned food for stock market crash