/
'She's holding up real good': Husband of county clerk Kim Davis says she won't back down - as an Oregon judge is investigated for refusal to perform same-sex marriages
/
Why Kim Davis is the Law Follower and the Federal Courts are the Law Breakers
/
Why Would a Devout Muslim Want To Be a Flight Attendant in the First Place, When Half Your Job Is Serving Alcohol?/
/
From This Point Forward, Christians Are Going To Be Banned From Holding Many Jobs In America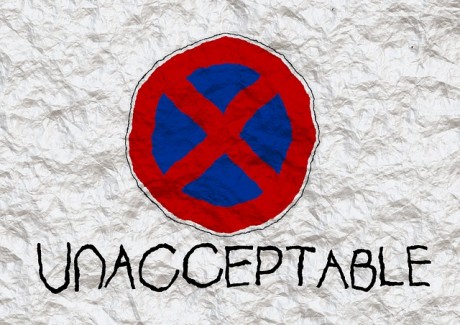 Christianity is being criminalized in the United States. No, I am not talking about the kind of Christianity that is so prevalent in America today where "Christians" just ignore what the Bible says and do whatever they wanted to do in the first place anyway. Rather, I am talking about the kind of faith that

Kim Davis

has demonstrated. Christians all over this country are being put into positions where they must choose to either submit to the "new morality" or potentially lose their jobs. For Kim Davis, deciding to take a stand meant that she was thrown into prison. The radical judge that threw her into prison has said that she will stay there until she is willing to change her mind.

(Read More...)
The Elite Have Prepared For The Coming Collapse – Have You?
Why are the global elite buying extremely remote compounds that come with their own private airstrips in the middle of nowhere on the other side of the planet? And why did they start dumping stocks like crazy earlier this year? Do they know something that the rest of us don't? The things that I am about to share with you are quite alarming. It appears that the global elite have a really good idea of what is coming, and they have already taken substantial steps to prepare for it. Sadly, most of the general population is absolutely clueless about the financial collapse that is about to take place, and thus most of them will be

completely blindsided by it

.

(Read More....)
I have a contact in the food industry that has told me that her company's sales have "been through the roof" over the past 10 days as people stock up for what is coming. In fact, she even used the word "panic" to describe what was happening.
And Americans have been buying a record number of guns

as well

…
Newly released August records show that the FBI posted 1.7 million background checks required of gun purchasers at federally licensed dealers, the highest number recorded in any August since gun checks began in 1998. The numbers follow new monthly highs for June (1.5 million) and July (1.6 million), a period which spans a series of deadly gun attacks — from Charleston to Roanoke — and proposals for additional firearm legislation.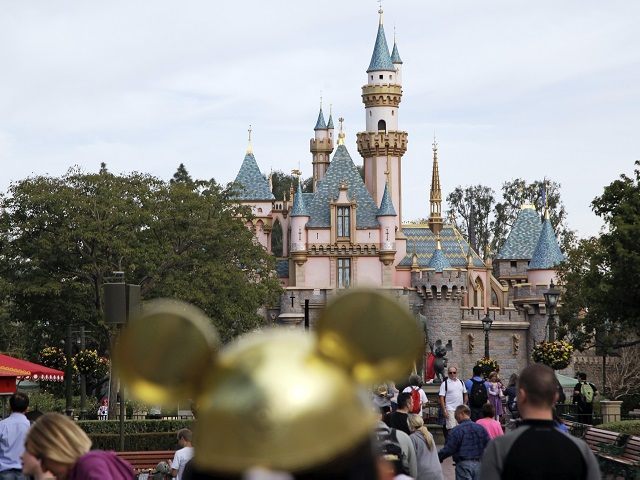 /
DIVINE? 'Hillary' replaces 'Jesus' in campaign rally song
An all-women's choir called "Voices From the Heart" performed at Clinton's Portsmouth, New Hampshire rally Saturday. There, they serenaded the former Secretary of State with an old gospel tune, "Woke Up This Morning (With My Mind on Jesus)." Except in this version, from the self-dubbed "woman's alternative chorus," "Jesus" is replaced with "Hillary."
/
image: http://www.trunews.com/wp-content/uploads/2015/09/1026667800.jpg

Putin Now 'On the Offensive' in Syrian Conflict – German Newspaper
Despite Western countries' failed policies in the Middle East, the Russian President made it clear that Russia is ready to cooperate with Washington to find a political solution to the Syrian crisis. Russian President Vladimir Putin criticized Western foreign policy in the Middle East but is ready to cooperate with the US to establish peace in the region, German newspaper Deutsche
/
image: http://www.trunews.com/wp-content/uploads/2015/09/Capture11.jpg

/
/
/

A Montana State Senator and a Bigfork businessman are asking a federal judge to issue a temporary restraining order to block the federal government from transferring ownership of the Kerr Dam to the Confederated Salish and Kootenai Tribes.
Everything is all set for control of the dam to be assumed by the tribe Saturday. But in the suit filed in D.C., Senator Verdall Jackson and Bob Keenan argue the government has not analyzed the impact on farms, ranches and businesses, as well as security of the dam.
We're expecting to receive a statement from the tribe and will have more later.
Supporting Docs:
/
Russian Submarine Hauling Nuclear Warheads En Route To Syria
---
US Warns Russia Over Deploying Forces to Syria
-------
Putin Puts Central Military District on Full Combat Alert
The Moscow Times - President Vladimir Putin, the supreme commander of Russia's armed forces, on Monday ordered a surprise inspection of all military forces under the command of the Central Military District, one of the Defense Ministry's four regional administrative commands, the TASS news agency reported. "In accordance with [Putin's] order to the forces of the [Central] Military District, parts of the air forces of other military districts, the airborne troops and the military air transport forces have been on full combat readiness from 9:30 a.m. Moscow time," said Defense Minister Sergei Shoigu, TASS reported. Since the start of the Ukraine conflict in early 2014, Russia and NATO have been conducting large numbers of military inspections and exercises amid severely strained relations. Russia has scheduled 4,000 exercises in 2015.
/
The Numbers Are In: China Dumps A Record $94 Billion In US Treasuries In One Month
Zero Hedge - ... the pace at which Beijing is burning through its USD assets in defense of the yuan has serious implications not only for investors' collective perception of market stability, but for yields on core paper, for global liquidity, and for US monetary policy. On Monday we got the official data from China and sure enough, we find out that the PBoC liquidated around $94 billion in reserves during the month of August and as Goldman argues (see below), the "real" figure might have been closer to $115 billion. Whatever the case, it's a staggering burn rate and needless to say, were the PBoC to continue to liquidate its assets at this pace, it would necessitate a raft of RRR cuts and hundreds of billions in short-term liquidity ops to ensure that money market don't seize up in the face of the liquidity drain. Here's some commentary from across sellside desks on the official numbers...
/
Record 94,031,000 Americans Not in Labor Force; Participation Rate Stuck at 38-Year Low for 3rd Straight Month
CNS News - A record 94,031,000 Americans were not in the American labor force last month -- 261,000 more than July -- and the labor force participation rate stayed stuck at 62.6 percent, a 38-year low, for a third straight month in August, the Labor Department reported on Friday … The number of Americans not in the labor force has continued to rise, partly because of retiring baby-boomers and fewer workers entering the workforce. In August, according to BLS, the nation's civilian noninstitutional population, consisting of all people 16 or older who were not in the military or an institution, reached 251,096,000. Of those, 157,065,000 participated in the labor force by either holding a job or actively seeking one.
/
Vive Le Kim Davis
Kim Davis languishes in a Rowan County jail for refusing to "do her job" by not issuing same-sex marriage licenses. She is jailed for "not following the law."
Put me in short pants and hand me a rattle, I'm confused as a two-year old.
Kim Davis is incarcerated for doing the same thing the nine black robed "justices" of the Supreme Court did in handing down some ridiculous decisions over the past seven years. She is incarcerated for doing the same thing the mayors and city councils of all the "sanctuary cities" have done for the past 30 years. She is incarcerated for doing the same thing Eric Holder did while leading the Justice Department for six years. She didn't kill anyone or destroy property as Bill Ayers and Bernadette Dorn did, yet they not only remain free but are part of the education system.
Americans are waking up to the fact this is a very slippery slope we've walked onto. Our government, in this case Congress, must act immediately to reaffirm the rule of law by incarcerating all who defy ANY CURRENT EXISTING LAW simply because they do not approve of it or release all those who are incarcerated for not obeying any law that they refuse to honor by act or thought. Either the prisons will be overflowing or empty.
Lois Lerner, Hillary Clinton and others who are out walking around should be held to the same standard as Kim Davis and incarcerated.
This picking and choosing of which laws are valid and which are not is wrong. When it originates at the top of the food chain in this regard as the Supreme Court did in upholding some of the practices or Executive Orders which are clearly outside the existing law under which they are given then we have degenerated into a country without law. Congress enacts law under the provisions of the Constitution. The Supreme Court is in place to uphold the rule of law as it exists, not to make law. Yet the Black Robes still hold their jobs and remain unincarcerated.
If you do not like a law you have one of two options. You can become a criminal and defy the law or you can obey it until you can get the law changed--even the Supreme Court is bound by that understanding...or it was until the current bozos were seated. You may have a firmly held belief the British are correct and we must drive on the left side of the road. You will be arrested, at the very least, for reckless driving even if you manage the act without physical damage occurring.
But the pattern of non-incarceration was set quickly in the current Administration for non-compliance with laws that were not convenient with or part of political correctness or the agenda. This will lead to chaos and disintegration American society.
Most of us leave the house understanding the laws and are willing, if reluctant, to follow all those laws. We mostly obey traffic signs, we leave the other people we meet mostly alone and we await the moment when we can close out those unwelcome intrusions into our private life on the other side of the door at night.
Instead what we are seeing is a guy with a beef, real or perceived, walking into a theater and recklessly discharging a gun, killing and wounding fellow movie attendees and he is assigned life imprisonment. At the same time we have a Justice Department that can arm Mexican drug cartels with which border agents are killed and nobody within Justice is imprisoned. We have a tax agent, with the power of the purse, hindering attempts at free political speech with which she doesn't agree, and yet keeping her pension and freedom while a woman who refuses to issue a marriage license for a marriage she doesn't agree with is incarcerated.
The argument for incarceration--as handed down by the Supreme Court's refusal to release Davis, is Kim Davis should not have the position as Rowan County Clerk because she refused to follow the law of the land. How about Lois Lerner? How about Eric Holder? How about the seated Supreme Court itself? How about all the mayors and city and county attorneys supported the illegal immigrant against the law of the land--endangering the population at large?
As a government worker--elected or not--you cannot ever,
not one single time
refuse to follow the law. If you do you should be incarcerated. Yet that is not the case. As an appointed official you should be held to a much higher standard than the norm because the electorate had no choice with your position.
There is a case where a Muslim refused to issue alcohol drinks to passengers on a plane. She claims, on religious grounds, she cannot do this act as it would violate her religious principles.
She is not a public official, so she can be fired but not incarcerated under current guidelines. One will get you ten she gets the support for her stance from the Supreme Court if she is actually fired and takes the problem to court. She is not Christian (Strike One), she is "following her religion" (Strike Two), and she has not yet been fired (Strike Three). The chances of the airline involved actually trying to fire her is so remote you can only wonder what would have been the case had Kim Davis been Muslim and refused to issue a same-sex marriage license.
Instead the airline has offered compensation to the passengers affected by their employee's behavior.
Would Kim Davis be incarcerated if she had been a Muslim and refused services for something she didn't believe in? Probably not. For this alone, she should not be in jail. She did not serve her constituents. For that she could have been removed from office. She did nothing criminally or morally wrong to deserve incarceration. Others have escaped incarceration simply because their act followed a political position the courts agreed with--even if it violated written law.
"I have sworn on the altar of God eternal hostility to every form of tyranny over the mind of man."--Thomas Jefferson
Another Chemical Plant Explosion In China, The 4th Blast Within 26 Days
/
Pope Francis Orders All EU Churches to Shelter Muslim Migrants
Revolt brewing inside Vatican...

Conservatives challenge direction of liberal Pope...
Church faces financial strain...
/
AP Photo/Timothy D.
UPDATE: Kentucky Clerk Ordered Released From Jail...
/