HAWAII CALLS IN NATIONAL GUARD AS DENGUE FEVER OUTBREAK GROWS In the past two months, 79 cases have been confirmed on the Big Island
/
THE GOLD VAULTS ARE RUNNING LOW, HERE'S WHAT HAPPENS THEY RUN OUT
/
Federal government argues that merely ACCUSING you of a crime allows them to seize all your financial assets, denying you funds to afford a defense lawyer
/
image: http://www.trunews.com/wp-content/uploads/2015/11/2015-11-25T171957Z_1_LYNXMPEBAO10O_RTROPTP_4_ASEAN-SUMMIT-EAS.jpg

Obama tells Americans homeland is safe as millions set off on Thanksgiving travel
President Barack Obama sought to reassure Americans they are safe on Wednesday as millions of people embarked on their annual Thanksgiving travels, with security at airports, New York City's parade festivities and other venues expected to be heightened amid jitters after the Paris attacks. "We know of no specific and credible intelligence indicating a plot
/
CHICAGO ERUPTS! Laquan McDonald Protesters ATTACK POLICE, Toss BOTTLES, Steal Police Bikes (Video
/
Sweden Warns Of Dire "Consequences" From Massive Housing Bubble, Heavily Indebted Households
/
"There Are No More Dollars In The Central Bank": Argentina's New President Confronts Liquidity Crisis
/
/
/
Arizona Border Recon: Armed Civilians Patrolling Border, Doing What the Feds Won't!
/
Why are So Many Churches Silent about The Pilgrims and The Mayflower Compact at Thanksgiving?
-
! Sadly, that is left out today even in churches because God has been censored from our history books by anti-God, anti-American history revisionists which has influenced far too many Christians to do the same
/
Oregon Rancher Fears for His Life after Feds Threaten Him Through His Attorney
Earlier this week,
reported on the Hammond family
, ranchers from Oregon who are being set up for what can only be deemed as Double Jeopardy as part of a tyrannical move by the federal government for something that occurred over a decade ago, which they normally do as ranchers. Now, the patriarch of the family, Dwight Hammond is in fear for his life and the lives of his family.
In an email sent out by Ammon Bundy from the Bundy Ranch, he said that he received a phone call on Friday, November 21 from Mr. Hammond, who communicated, "very afraid for his life and for mine as well"
Federal agents had contacted his attorney and according to the Bundy email, "They told Dwight's attorney that if Dwight and Susie did not end all communication with Ammon Bundy, that they 'would detain the Hammond's early for federal prison and that they would transfer pain to the Hammond family.'"
Hammond also believes "they would bring misery to the whole family."
/
/
HUNTSVILLE, Ala. – Your trip to the mall could leave you with a shopping injury. A new study shows Alabama is one of the most dangerous states for Black Friday shopping.
/
/
/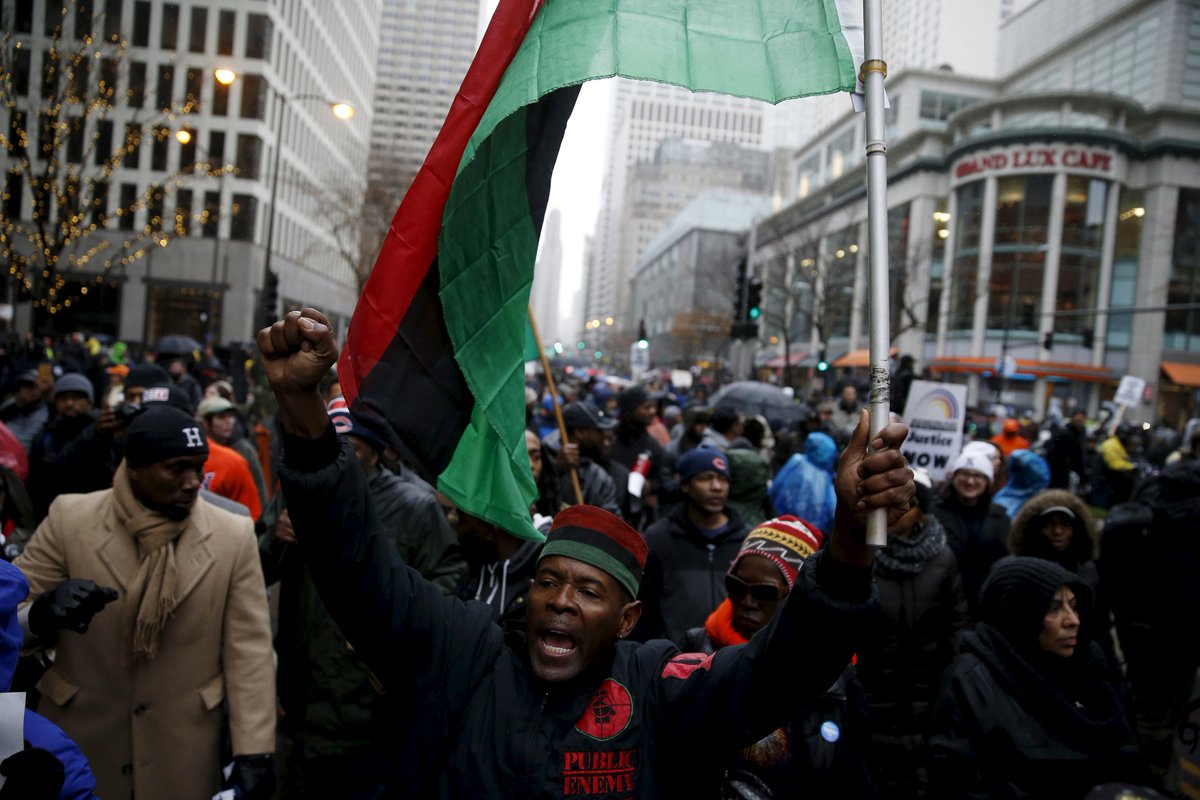 CHICAGO 'MAG MILE' SHUT DOWN
/
SEASON'S BEATINGS!
KENTUCKY MALL BRAWL KICKS OFF VIOLENCE...
BRUTAL FIGHTS ACROSS AMERICA...
WOMAN STEALS VEGGIE STEAMER FROM CHILD, WRESTLES MOTHER...
SANTA STAMPEDE...
Swarms raid discount TV display; Cop punched...
Man caught trying to snatch child at WALMART...
Top day for theft...
#BLACKFRIDAYMATTERS...
'BUST'...
Online sales fall short of expectations...
/
STANDOFF ENDS WITH GUNMAN AT PLANNED PARENTHOOD...
3 KILLED...
/
SNAP: Man kills WAFFLE HOUSE employee who said put out cigarette...
/
People having sex with horses on rise in Switzerland...
/
RAID ON RIO GRANDE...
LA TIMES PAGE ONE SATURDAY: New wave of Cubans coming through TX...
Montana Ranchers on Canadian Border Watch...
/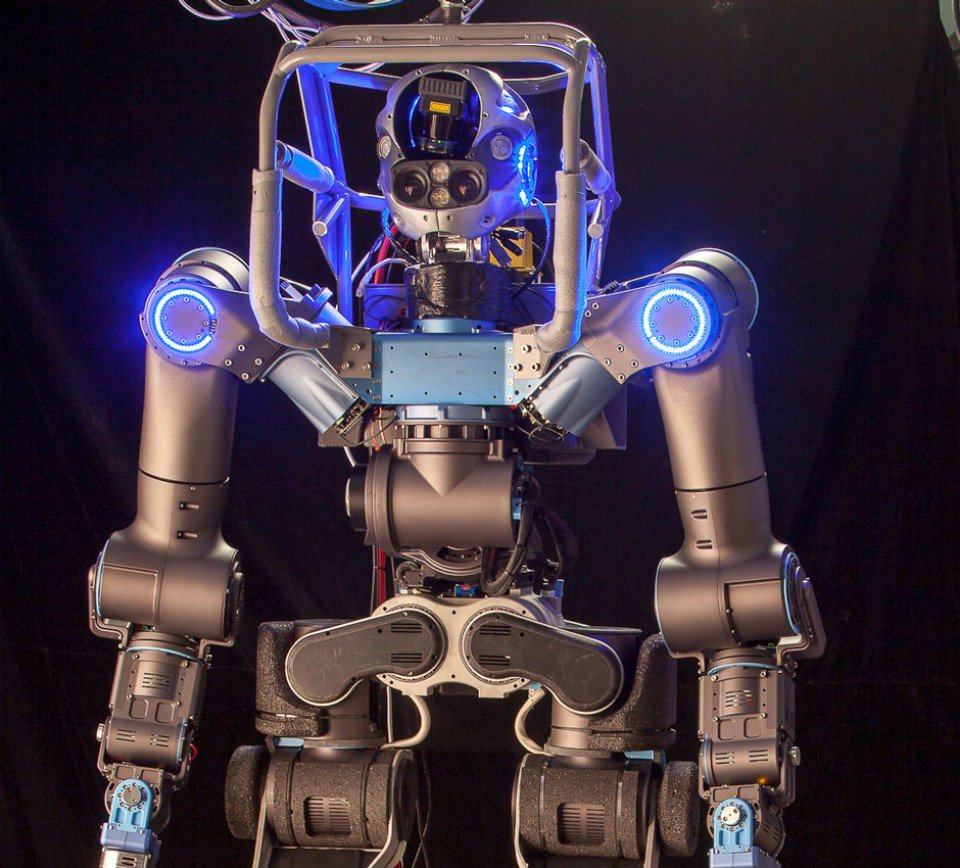 Walk-Man humanoid walks tall...

Operates tools, interacts like person...
Robot guides travelers through airport...
/
AIR FORCE DRONE PILOTS EXPOSE US GOVT. MURDER – HAVE BANK ACCOUNTS & CREDIT CARDS FROZEN BY FEDS
/
Paul Craig Roberts – Putin And The Russians Crushing The U.S. As The West Destroys Itself
/
Are We Watching A 'Shortage Psyop' To Guarantee 'Food Riots' In The Future? Brutal Black Friday Fights Nothing Compared To What's Coming To America With Collapse
/
The economy is collapsing. Retail sales this holiday season are setting up to be a disaster
US ECONOMY IS COLLAPSING – AMERICANS ARE OUT OF MONEY
/
Switzerland is about to launch a huge experiment in 'the war on cash'
/
Underground wall around Fukushima reactors started 'leaning' — Cracks developing due to rising water levels — Problems seen along almost entire length of sea wall
/
Puerto Rico Is About To Default: Your Complete Guide To An Island Debt Debacle
Last week, we
brought you the latest
from Puerto Rico's debt debacle. The commonwealth is desperately trying to restructure some $72 billion in debt while staring down a $354 million bond payment due on December 1.
As we discussed at length on Friday, some $270 million of what's due next week is GO debt
guaranteed by the National Public Finance Guarantee Corp. Defaulting on that is
bad news
and as Moody's warned earlier this month, a missed payment on the commonwealth's highest priority obligations "would likely trigger legal action from creditors, commencing a potentially drawn-out process
absent swift federal intervention."
Make no mistake, federal intervention is likely to be anything but "swift."
A Senate judiciary committee headed by Iowa Republican Charles Grassley will meet on December 1 to discuss a legislative proposal to assist the Padilla government, but it's hard to imagine that a decision will be made in time to avert at least a partial default.
Ultimately, the decision will be between paying bondholders and ensuring that the government can continue to provide public services, and just as Greece prioritized pensions over IMF payments last summer,
Padilla isn't likely to sacrifice the public interest at the altar of the island's debtors.
So, as the clock ticks, we bring you the following helpful guide courtesy of Bloomberg who has made a "list of the island's debt, how much is outstanding, when major monthly payments are due, and the source of funds that back the securities."
* * *
From Bloomberg
Puerto Rico Sales Tax Financing Corp.: $15.2 billion. The bonds, known by the Spanish acronym Cofinas, are repaid from dedicated sales-tax revenue. A $6.2 billion portion of the debt, called senior-lien, is repaid first. The remaining $9 billion, called subordinate-lien, get second dibs. $1.2 million of interest is due in February and again in May. Senior Cofinas maturing in 2040 last traded for an average yield of 9.5 percent, while subordinate ones yielded 18 percent.
General-obligations: $12.6 billion. The debt backed by the commonwealth's full faith and credit. The island's constitution says general obligations must be repaid before other expenses. Puerto Rico owes $357 million of interest in January and an additional $805 million of principal and interest is due July 1. Securities due in 2035 last traded for an average yield of 11.5 percent.
Puerto Rico Electric Power Authority: $8.2 billion. Prepa, as it's called, is the island's main supplier of electricity and repays the debt from what it charges customers. The utility owes $196 million of interest in January and $420 million of principal and interest July 1. Prepa is negotiating with bond-insurance companies after reaching an agreement with some of its bondholders, who agreed to take a 15 percent loss. Bonds maturing in 2040 last traded at an average yield of 9.2 percent.
Puerto Rico Government Development Bank: $5.1 billion. The GDB lends to the commonwealth and its localities. When those loans are repaid, the bank can pay off its debt. The bank owes $354 million in December and $422 million in May. Federally taxable bonds maturing in 2019 last traded for an average yield of 57 percent.
Puerto Rico Highways & Transportation Authority: $4.6 billion. The highway agency repays its debt with gas-tax revenue. It owes $106 million of interest in January and $220.7 million of principal and interest in July. The commonwealth has the ability to divert revenue that cover some highway bonds to pay its general-obligation securities, if there are no other available resources, according to the island's most recent financial disclosure. Bonds maturing July 2028 last traded for an average yield of 32 percent.
Puerto Rico Public Buildings Authority: $4.1 billion. The PBA bonds are repaid with lease revenue that public agencies pay for their office buildings. The agency owes $102.4 million of interest in January and $208 million of principal and interest in July. Bonds maturing 2042 last traded for an average yield of 10.4 percent.

Puerto Rico Aqueduct & Sewer Authority: $4.1 billion. The utility, called Prasa, supplies most of the island's water. The debt is repaid from water rates charged to customers. The water agency owes $86.5 million of interest in January and $135.1 million of principal and interest in July. Bonds maturing in 2042 last traded at an average yield of 8.7 percent.

Puerto Rico Pension-Obligation Bonds: $2.9 billion. The taxable debt was sold to bolster the island's nearly depleted pension fund. The bonds are repaid from contributions that the commonwealth and municipalities make to the retirement system. The system pays $13.9 million of interest every month in this budget year. Securities maturing in 2038 last traded for an average yield of 22 percent.
Puerto Rico Infrastructure Financing Authority: $1.9 billion. Called Prifa, the agency has sold the island's rum-tax bonds. These are securities repaid from federal excise taxes on rum made in Puerto Rico. Prifa owes $37.2 million of interest in January and $77.8 million of principal and interest in July. Bonds maturing in 2046 last traded for an average yield of 28 percent.
Puerto Rico Public Finance Corp.: $1.09 billion. The bonds are repaid with money appropriated by the legislature. The agency has defaulted every month since August on its debt-service payments because lawmakers failed to allocate the funds. It owes interest every month, the largest being a $24 million payment in February. Bond maturing in 2031 last traded for 7 cents on the dollar, according to trade reports. The yield wasn't disclosed.
* * *
As a reminder, Puerto Rico's Treasury Single Account likely has negative cash balance, which, according to Height Securities analyst Daniel Hanson, "will make it 'nearly impossible' to meet all government payroll obligations over the next six weeks."
In other words, even if the government does default in order to save money for the provision of public services, social unrest may now be unavoidable.
/
image: http://www.trunews.com/wp-content/uploads/2013/11/Africa-China.jpg

/
/
image: http://www.trunews.com/wp-content/uploads/2014/09/140923135845-guns-american-flag-story-top.jpg

/
image: http://www.trunews.com/wp-content/uploads/2015/05/saudi.jpg

/
Obama Knows That Turkey Is Buying Oil From ISIS And He Isn't Doing Anything To Stop It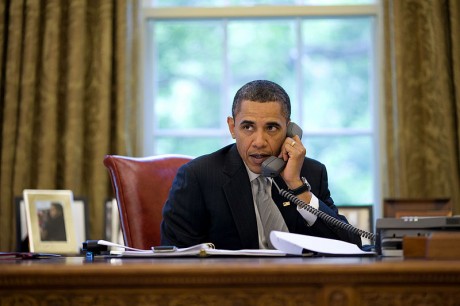 At this point, is there anyone that still doesn't know that ISIS is selling
hundreds of millions of dollars
of stolen oil in Turkey? As you will see below, this is very much an open secret, but the mainstream media in the United States is being strangely silent about this. Why? Well, because if the truth came out Turkey would have to be kicked out of NATO and Barack Obama would probably be facing impeachment proceedings. He claims to be fighting ISIS, and yet an endless parade of trucks carrying oil that ISIS has stolen goes back and forth over the Turkish border with his full knowledge and approval. Barack Obama is very much aware that Turkey is buying oil from ISIS and he refuses to do anything about it. If the Republicans are looking for a scandal which could completely wreck Obama's presidency and essentially secure the 2016 election for them,
this is it
.
(Read More...)
/
Do You Remember When Black Friday Actually Still Mattered In America?
Once upon a time, "Black Friday" was a major event in the United States. Yes, the mainstream media is still endlessly hyping it up, and major retailers are still rolling out their "incredible deals", but it appears that most Americans are tiring of this particular gimmick. Or perhaps it is just that U.S. consumers don't have
as much discretionary income
as they once did. As you will see below, retail traffic this Black Friday was "much, much slower" than anticipated. And expectations were not great anyway – the number of shoppers was down last year, and it was being projected that there would be another decline in 2015. Yes, there were still
a few fights
on Black Friday, but mostly the "holiday" was marked by giant piles of unsold merchandise sitting around collecting dust. The inventory to sales ratio in the U.S. has surged to levels
not seen since the last recession
, and so the truth is that most retailers were hoping for much more contrived chaos on Black Friday than we actually witnessed.
(Read More....)
/
The cross has to go before the asylum seekers comes. It is important for Norway to stay neutral and not offend Muslims with Christians symbols.
Norway Government Bans Christian Cross
The cross has to go before the asylum seekers comes. It is important for Norway to stay neutral and not offend Muslims with Christians symbols. Due to the large flow of asylum seekers to the country. The government UDI has found it necessary to lodge asylum seekers in more places than ordinary reception.
/
The Videos Are In: US Shoppers Go Wild, Beat Each Other Up To Celebrate Black Friday Sales
/
Dirty Connecticut Mayor (Sentenced To Prison For Corruption) Reelected In Landslide
/
/
.
Heads Up! France Starts Shutting Down Alternative Media Sites
/