/
America You Need To Prepare For What's Coming
/
Fed Raises Interest Rates, Cites Ongoing U.S. Economic Recovery
The Fed hiked interest rates for the first time in nearly a decade on Wednesday, and 7 years to the day, since dropping the rate to 0.
/
image: http://www.trunews.com/wp-content/uploads/2015/12/Screen-Shot-2015-12-16-at-12.43.56-PM.png

Clinton Comes Out For Pre-Crime Ban On Guns, Calls Americans On 'No-Fly' List 'Potential Terrorists'
Clinton chastised failures to ban "potential terrorists" from obtaining firearms, moments after declaring we cannot allow terrorists to intimidate us.
/
Submitted by Tyler Durden on 12/16/2015 - 18:55
In the latest sign that the world is simply running out of capacity when it comes to coping with an inexorable supply of commodities, three diesel tankers en route from the Gulf to Europe did something rather odd on Wednesday: they stopped, turned around in the middle of the ocean, and headed back the way they came.
/
China Weakens Yuan For 9th Consecutive Day, Longest Streak Since 2008
/
US Senate Admit That Chemtrails Are Real And Killing Humans
/
/
/
/
/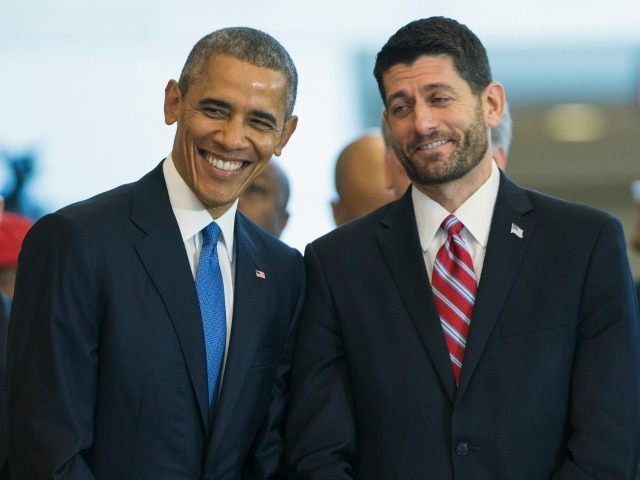 Paul Ryan Betrays America: $1.1 Trillion, 2,000-Plus Page Omnibus Bill Funds 'Fundamental Transformation of America'
Breitbart - Rep. Paul Ryan'sfirst major legislative achievement is a total and complete sell-out of the American people masquerading as an appropriations bill. Too harsh, you say? Let the programs, the spending, and the implications speak for themselves...
/
/
Paris Accord Will Punish, Not Help Economy
http://godsdestiny.org/destiny_christian_center3_011.htm
The world's governments have found a new way to artificially increase the economy. What they've done in the Paris agreement reached Saturday is going to increase the cost of everything and, by inference, every government is going to be able to point to higher usage of its' fiat to obtain something as real economic growth.
In America Al Gore was the leading figure in setting up the carbon credit trading center. In Europe it is called the European Union's Emissions Trading System. Whatever it is called, you are soon going to be paying more, much, much more, as the environmentalist whackos rule the day.
As has been reported here in the past, the only thing human activity has done is speed up the rate of increase in CO2 a bit. CO2 has been pinpointed--erroneously--by the whackos as the cause of global warming. What's worse is the fact before humans began using fossil fuels, before the Dawn of the Industrial Revolution, CO2 levels had reached significantly higher levels than they are now--try 145-180% higher levels.
None of the "research studies" conducted under government grant (meaning the taxpayer's paid for this malarkey) around the globe have ever pin-pointed or even asked why the levels were higher eons ago. The "scientific research" just acknowledges the levels were higher a million years ago and then promptly blames human activity for the current level increase.
This is wrong on so many levels but government needs some good economic news to report so they use their own, self-funded "studies" with questionable conclusions and on this basis enact an agreement that is guaranteed to increase economic "activity" in the coming years.
How can I be certain? The Paris accord put a price tag estimate on the cost--$16.5 TRILLION. That is merely to get the infrastructure into place and begin cleaning up what we can while supporting renewable energies.
Renewables are at a distinct disadvantage in the economic realm--they cost far more than fossil fuels. Thus anybody, company or nation going green with renewable energy sources is going to be at an economic disadvantage in the global market. Just ask Spain or Japan how their green economy worked out.
Here's the dirty little secret for future generations this push toward alternative sourced energy forgets to talk about or even address---the toxicity of the renewables on the future.
Solar panels, as a case in point, can't be put in landfills when their life has been expended. The stuff inside the solar panels contains more toxicity than the consumption of all the fossil fuel it is supposed to replace does. Worse yet is this toxicity is concentrated where the panel is dumped. It is very much akin to a nuclear power plant taking uranium and turning the scraps into a very concentrated form of plutonium. Uranium isn't good but plutonium is worse.
Government and advocates know this so they are going to assign a very limited amount of carbon use to each individual in the world. They will then hold all the cards in the trading floor where anyone can buy more carbon credits. Of course, they will use this profit from the carbon exchange to further their grip on daily life but what are you going to do about it because they own it and if you want to stay cool in summer or warm in winter you'll just have to pony up for the going rate on these credits.
Best of all, from governments' view, this won't--by them--be considered another tax. They'll use the smokescreen of the carbon credit centers to show a new economic "boost". How this is going to be accomplished relying on a service economy is anybody's guess. Service economies have never survived in the past, always succumbing to more efficient manufacturing economies, but that is the new game plan from Paris.
Here's the things government is going to have to do to everyone if this ambitious plan is to succeed: reduce deforestation, increase incentives for "clean energy" production, drastically reduce support for fossil fuels and make every atom of emission more costly.
Look at that list again.
It is going to cost much more to turn forest land into farm land or take farm land and put in trees--that means food prices will rise. A nice boost in 'economic' activity for the headline spin doctors in government.
Increase incentives for clean energy production means solar panel and wind turbines will be funded by stealing from taxpayers. So, ultimately when the solar panels need to be replaced or when the turbines eliminate too many birds, the taxpayer will be the one who has to clean that mess up. A nice boost in campaign slogans for you to ponder.
Reduced support for fossil fuels? Uh, wait a minute, now I am confused. You mean the politicians have been supporting this activity with dollars taken from us to support an activity that is now very evil? Yeah, but understand that is a headline they don't want to publicize so you weren't told. But I bet you do hear about the reduction in the support for fossil fuel activity even if you do not hear about the loss of "economic activity" due to this cutback.
The big one is the last one. They never put a price tag on the cost of emissions so you can bet this is going to be a big, BIG,
BIG
cost to deal with for Americans as we will be expected to pay for--since we are the only nation that can be expected to pay for it.
The real dirty acknowledgement is the fact the pledge from the 195 countries in attendance won't be enough to hold to the 2-degree limit set let alone the hoped-for 1.5 degree increase limit. The four-institution (all European) Climate Action Tracker estimates the pledge will cap out at 2.7 degree increase if the Accord is fully implemented.
This growth factor was enough to end the last ice age and would be accomplished faster. Humans, despite all we are given credit for, cannot do this alone. It's that big blazing star at the center of the little solar system that affects our world the most.
Paris was for posturing. In that it succeeded very well. But we will pay more, and have a lower standard of living doing so, for this activist policy to be put into effect....Hey, I'm feeling colder already, so it must be working!
"I have sworn on the altar of God eternal hostility to every form of tyranny over the mind of man."--Thomas Jefferson
/
Los Angeles Schools Closed Over Electronic Terror Threat
/
US And Saudi Arabia Are Building An Army To Invade Syria
/
As The FED Raises Interest Rates The Dam Is About To Burst And Economy Will Implode