TRUMP: CLINTON 'KILLED HUNDREDS OF THOUSANDS OF PEOPLE' Clinton executed orders handed down by the global elite
/
image: http://www.trunews.com/wp-content/uploads/2015/12/Screen-Shot-2015-12-14-at-11.15.52-AM.png

Michigan Tech University Admin Thinks Title IX Supersedes The US Constitution
An admin at Michigan Technological University is laboring under the impression that Title IX takes legal precedence over the United States Constitution.
/
Hackers trace ISIS TWITTER accounts back to internet addresses owned by UK government...
/
Chinese Sub Practiced Missile Attack on American Carrier...
/
Chinese buy up bottles of fresh air from Canada...
/
When Will Martial Law Be Implemented? Ask Your Pastor:Pastor Mansfield also stated that pastors are being utilized as informants. This violates the legal privilege of confidentiality between pastor and church-goer, that is currently recognized by law.
- pastors are being used perpetuate the deception that the economy is fine - a pastor who sees through the facade. He is too afraid to come out in the open, because he fears IRS retribution, but he says he's convinced that the economy is failing and unemployed people will be sent to FEMA camps. Watch your pastors, they are midsection of the soon-to-be martial law takeover of America. -
Fifty thousand pastors know more about what is coming that they are admitting.
/
Europe Is Gone,' World Is Heading Toward 'Global War': Glenn Beck's Warning After a Week in the Middle East and Sweden
/
US government stockpiling emergency medical supplies as fears of global nuclear war escalate
/
Jim Willie: TRIGGERS IN US DOLLAR COLLAPSE:When the next crisis hits, it will be five times worse than the Lehman event within the United States in 2008.
/
image: http://www.trunews.com/wp-content/uploads/2015/06/ap_donald-trump_ap-photo3-e1434548292442.jpg

ACLU Official Resigns After Saying Trump Supporters "Should Be Shot"
The American Civil Liberties Union of Colorado has announced that it has accepted the resignation of a co-chair who drew criticism for posting on Facebook that people who insist on voting for Donald Trump should be told that they will be shot.
/
image: http://www.trunews.com/wp-content/uploads/2015/12/Screen-Shot-2015-12-14-at-2.00.16-PM.png

Atheists in Uproar Over Pre-Game Prayers at U.S. Air Force Academy
The United States Air Force Academy has opened an inquiry into its football team's pre and post game prayers after receiving complaints
/
Why Is The United States Being Hit By So Many Fires, Floods And Earthquakes?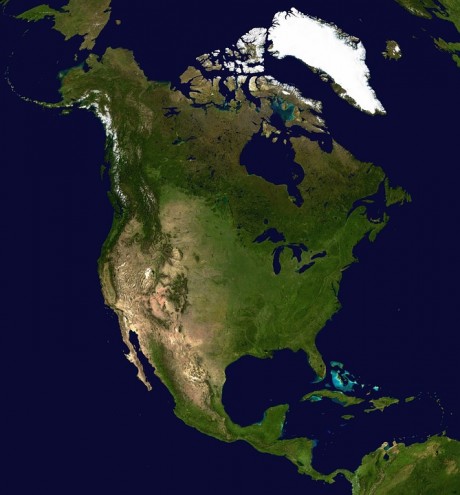 What do you get when you add together one of the strongest El Ninos ever recorded, the worst year for wildfires in U.S. history, and unprecedented earthquake swarms in diverse places all over the country? Since the end of the summer, America has been hit with a truly unusual series of natural disasters. The state of Oklahoma has already set an all-time record for the number of earthquakes that it has experienced in a year, more acres have been burned by wildfires in the U.S. than we have ever seen before, and a "1,000 year rainfall" caused horrific flooding in South Carolina. Those are just a few examples of what we have been seeing, and many believe that this is just the beginning. So why is this happening? Is there something that connects all of these natural disasters together?
(Read More...)
/
This Is What A Financial Crisis Looks Like
Just within the past few days, three major high yield funds have completely imploded, and panic is spreading rapidly on Wall Street. Funds run by Third Avenue Management and Stone Lion Capital Partners have suspended payments to investors, and a fund run by Lucidus Capital Partners has liquidated its entire portfolio. We are witnessing a race for the exits unlike anything that we have seen since the great financial crash of 2008, and many of those that choose to hesitate are going to end up getting totally wiped out. In case you are wondering, this is what a financial crisis looks like. In 2008, other global stock markets started to tumble, then junk bonds
began to crash
, and finally U.S. stocks followed. The exact same pattern is playing out again, and the carnage that we have seen so far is just the tip of the iceberg.
(Read More....)