BORDER AGENTS ORDERED TO STAND DOWN
'MIGHT AS WELL ABOLISH IMMIGRATION LAWS'
/
Baltic Dry Index - everything is stopping!!! in trasportation world wide
298.00 - from a high of around 12,000
Will China soon burn through its cash reserves?
Shutterstock
Policy makers at Riksbank will meet next week in Stockholm.

Just In Time: When the Trucks Stop, America Will Stop (With Immediate and Catastrophic Consequences)
Most Americans take for granted the intricate systems that make it possible for us to engage in seemingly mundane day to day tasks like filling up our gas tanks, loading up our shopping carts at the local grocery store, obtaining necessary medications, and even pouring ourselves a clean glass of water. When we wake up each morning we just expect that all of these things will work today the same way they worked yesterday. Very few have considered the complexity involved in the underlying infrastructure that keeps goods, services and commerce in America flowing. Fewer still have ever spent the time to contemplate the fragility of these systems or the consequences on food, water, health care, the financial system, and the economy if they are interrupted.

For those living in the area, be warned: you are inhaling deadly radiation. And while the dose is not immediately lethal, prolonged inhalation and exposure may lead to a spike in cancer-related disease and deaths over coming years.
Are Europe's banks heading into meltdown?
Warning: Did DOJ 'Strong Cities' Put US Under Islamic Law?
/
BILLIONAIRE INVESTORS SAY CRASH IS COMING: WARNING CLIENTS 'IT'S TIME TO HIDE CASH UNDER THE MATTRESS'
/
image: http://www.trunews.com/wp-content/uploads/2015/04/FGraham_PL2_.jpg

Franklin Graham Slams President's Mosque Visit
Franklin Graham, son of international evangelist Billy Graham, has lashed out at President Barack Obama's visit to a mosque, saying on Facebook that "the foundations of this nation have nothing to do with Islam."
/
image: http://www.trunews.com/wp-content/uploads/2013/08/hospital-rooms-Flickr-Alex-G.jpg

2,900 patients at risk of HIV, hepatitis after surgery in Colorado hospital
Colorado-based Swedish Medical Center asked around 2,900 patients to undergo "free and confidential" tests for HIV, hepatitis B and hepatitis C after revealing a former surgical technician allegedly replaced a syringe needle with an infected one. Rocky Allen, 28, the surgical technologist who worked in operating rooms at the hospital from August 17 to January
/
The American Dream Is Dead, And Now Even The Mainstream Media Is Starting To Admit It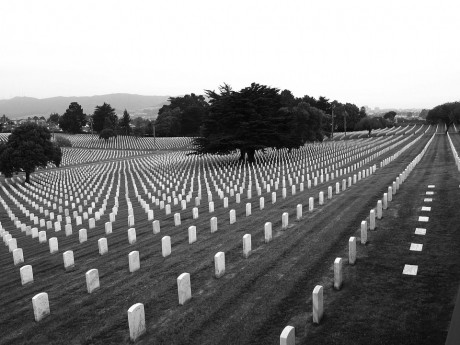 Are you living "the American Dream"? If so, you should consider yourself to be very fortunate, because most Americans are not. In fact, as you will see below, a new survey has found that there is nowhere on the entire planet where the average wage earner is making enough money to live "the American Dream". Once upon a time, the United States had the largest and most prosperous middle class in the history of the world, but now the middle class makes up a minority of the population,
51 percent
of all American workers make less than $30,000 a year, and poverty is growing rapidly. The American Dream is essentially dead, and even the mainstream media is starting to figure this out.
(Read More...)
/
22 Signs That The Global Economic Turmoil We Have Seen So Far In 2016 Is Just The Beginning
As bad as the month of January was for the global economy, the truth is that the rest of 2016 promises to be much worse. Layoffs are increasing at a pace that we haven't seen since the last recession, major retailers are shutting down hundreds of locations, corporate profit margins are plunging, global trade is slowing down dramatically, and several major European banks are in the process of completely imploding. I am about to share some numbers with you that are truly eye-popping. Each one by itself would be reason for concern, but when you put all of the pieces together it creates a picture that is hard to deny. The global economy is in crisis, and this is going to have very serious implications for the financial markets moving forward. U.S. stocks just had their worst January in seven years, and if I am right much worse is still yet to come this year. The following are 22 signs that the global economic turmoil that we have seen so far in 2016 is just the beginning…
(Read More....)
/
Saudi Arabia Declares Its Ground Forces Ready to Invade Syria
Sputnik News - A Saudi military spokesman has confirmed that Riyadh is prepared to join any US-led ground operations to fight Daesh, also known as IS/Islamic State, in Syria, if such operations are approved by the coalition. "The kingdom is ready to participate in any ground operations that the coalition (against Islamic State) may agree to carry out in Syria," Brigadier General Ahmed Asseri told al-Arabiya TV. Asseri is also the spokesman for the Saudi-led Arab coalition in Yemen. "If there was a consensus from the leadership of the coalition, the kingdom is willing to participate in these efforts because we believe that aerial operations are not the ideal solution and there must be a twin mix of aerial and ground operations," Asseri added.
/
The four remaining occupiers at an Oregon wildlife refuge all face charges, according to court documents unsealed Thursday.
Ammon Bundy, other armed protesters at Oregon wildlife refuge, indicted
Fox News - The four remaining occupiers at an Oregon wildlife refuge all face charges, according to court documents unsealed Thursday. The indictment names a total of 16 defendants, including standoff leader Ammon Bundy and other occupiers who were arrested last week. A federal grand jury charged all with felony conspiracy, accused of using intimidation to prevent federal officers from doing their work at Malheur National Wildlife Refuge. A federal grand jury charged all with felony conspiracy, accused of using intimidation to prevent federal officers from doing their work at Malheur National Wildlife Refuge. The armed holdouts have said they wouldn't leave until receiving assurances they wouldn't be charged.
/
Police across America are forcing high school students to take breathalyzers
/
Submitted by Tyler Durden on 02/04/2016 - 22:25
"If some fund manager in Texas is saying that your currency is dramatically overvalued, you shouldn't care on a $10 trillion economy with $34 trillion in your banks. I have, call it a billion - it's so small it should be irrelevant and yet somehow it's really relevant."
/
Hyperinflating Venezuela Used 36 Boeing 747 Cargo Planes To Deliver Its Worthless Bank Notes
/
German Professor Says All Students Should Be Required To Learn Arabic
/
Submitted by Tyler Durden on 02/04/2016 - 21:25
The Postal Service desperately needs cash
. So what better way to raise capital than to sucker unsuspecting Americans into opening up Postal bank accounts?
There's a term for this. It's called a Ponzi Scheme.
/
Submitted by Tyler Durden on 02/04/2016 - 20:40
/
Welcome To The Recovery: 1 In 7 Americans (45.5 Million) Remain On Food Stamps
/
/
Major Radiation Emergency In California, LETHAL LEVELS of Radioactive Materials
/
Breaking: 12 Countries Sign TPP, Protests Erupt In the Streets of Auckland
/
The Economy Completely Collapses With A 218% Increase In Layoffs
/
Obama Setting Up An Invasion Haven - Yesterday, Obama stirred the pot of intolerance at a Baltimore Mosque. The Obama administration would have us all believe his speech is a needed effort to assure Muslim Americans that they will not be subjected to bigotry while he shepherds in Syrian refugees into small towns to fuel sharia no go areas akin to the rape and murder invasion being waged on Europe.
There was an open display of the Koran and the word Allah placed behind the President ninety nine times. A Stark contrast to Obama's speeches at Christian churches. Where for example at Georgetown University in 2012, The White House had the name of Christ covered by request.
Back in June of 2009, Obama gave a speech addressed to the Muslim world, titled A New Beginning no less. In the speech Obama went on to avoid the word terrorism and announced the future plans to end sanctions with Iran. Two years later, Egypt was in chaos. In the throes of a violent revolution waged by the Muslim Brotherhood accelerated by President Obama's ties to its members.
American Muslims have been practicing their religion peacefully in the United States since the first mosque was built in 1929. Of course Americans aren't wiping out Muslims. But in the Middle East Muslims are wiping out Christians, at a rate of 100,000 per year. Meanwhile, the U.S. Justice Department is clearing the way to toughen laws regarding "material support" to designated domestic terror groups. Currently, it is only illegal to provide "material support" to International terrorists. Obama's DOJ is essentially seeking to minimize the threat of armed citizens and militias to protect their communities from the coming sharia onslaught by designating them as domestic terrorists. Globalist puppet President Obama is subtly terrorizing the citizens of the United States with a meek anti American rhetoric that will grow as his unconstitutional policies grow stronger and Hillary the power of the Presidency is draws closer to Hillary Clinton's clutches.