Everett Collection
Dark clouds are gathering around Europe's banking sector.
Selloff in European banks 'ominous'...
Greek stock market meltdown...
Russia shuts two more...
Bank investors have suffered two lost decades...
/
U.S. schools 'flooded with foreign students'...
/
European Bank Bloodbath Crashes Bond, Stock Markets
---
Europe Closes "On The Lows": Deutsche Bank Plunges 11% To 7 Year Lows
/
California Renter Apocalypse
/
Greek Tragedy: Pension Pandemonium Sparks Bank Crash, Stocks At 26 Year Lows
/
Chesapeake Plummets Over 20% On Report It Has Hired Bankruptcy Attorneys
/
Baltic Dry Index
-4.00
-1.35%
The most important news you hear today. Baltic Dry Index BDIY
-------------------------------------------------------------

-------------------------------------------------------------
/
California grants driver's licenses to 605,000 illegals...
The dissidents from the northern counties who want to secede from the Golden State are "a bunch of Bible-thumpin', gun-totin', wild-eyed pistol-wavers." And that's how one of their supporters describes them. Welcome to the…
Banks Now Preparing For Emergency Scenarios
/
Jim Willie: If Deutsche Bank Goes Under It Will be Lehman TIMES FIVE!
---
Deutsche Bank Selling Resumes After CEO Assures Employees Bank Is "Absolutely Rock Solid"
/
Rev. Franklin Graham. (BGEA)
WELLS FARGO PREPARING FOR COLLAPSE / CRISIS - Insider Says Bank Is Preparing For Emergency Scenario
/
Plunging European Bank Stocks Are Devastating the Banks
Key bank stocks in Europe are trading at levels lower than in the depths of both the global financial crisis (2009) and the European sovereign debt crisis (2012).
FEMA Is Beta Testing a Bank Holiday As the Economy Nears Collapse- there is no end in sight to this financial massacre of America's economic life-blood,as the Baltic Dry Index, continues to plummet to all-time low of under 30
/
image: https://www.trunews.com/wp-content/uploads/2016/01/dhs.jpg

ICE Whistleblower Fired After Refusing DHS Hush Money
The Department of Homeland Security on Thursday dismissed an ICE whistleblower it was secretly smearing to reporters after she testified before Congress about her troubles with the agency. Special Agent Taylor Johnson — who had a storied career until she irked Senate Minority Leader Harry Reid by objecting to a visa program for foreign
/
image: https://www.trunews.com/wp-content/uploads/2016/02/r-115.jpeg

UPDATE: Bankers call for "to-big-to-fail" Eurozone treasury, German markets implode
Two the EU's most powerful central bankers have called for the Eurozone to create its own 19-member treasury run by an "independent fiscal council."
/
World War III Starts In The Middle East? Saudi Arabia And Turkey Consider A Ground Invasion Of Syria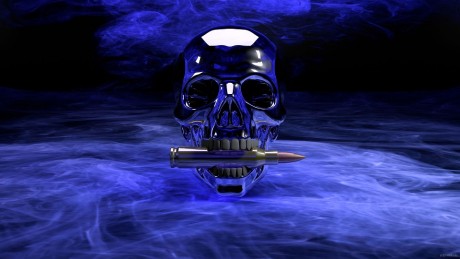 Are Saudi Arabia and Turkey about to send ground troops into Syria? If so, how will Russia, Iran and the Syrian government respond? In 2016, Syria has become ground zero for a conflict that has been raging for centuries. For more than a thousand years, the Sunnis and the Shiites have been wrestling with one another for control of the Middle East. Saudi Arabia, Turkey and other Sunni nations had hoped to turn Syria into a Sunni nation, and for years they have been funding and arming ISIS and other Sunni insurgent groups in an attempt to overthrow the Assad regime. Initially the Assad regime was losing quite a bit of ground, but the tide turned once the Syrians invited the Russians and the Iranians to help them. Of course the Iranians have their own long-term goals. Once Assad leaves power, the Iranians hope to turn Syria into a truly Shiite nation that is run and dominated by Hezbollah. At this moment, the Sunnis and losing and the Shiites are winning. Relentless Russian airstrikes have enabled Syrian, Iranian and Hezbollah ground forces to advance, and now they have surrounded Aleppo. Before the war Aleppo was the largest city in Syria, and if it falls, the war will be very close to over.
(Read More...)
/
Day Of Reckoning: The Collapse Of The Too Big To Fail Banks In Europe Is Here
There is so much chaos going on that I don't even know where to start. For a very long time I have been warning my readers that a major banking collapse was coming to Europe, and now it is finally unfolding. Let's start with Deutsche Bank. The stock of the most important bank in the "strongest economy in Europe" plunged
another 8 percent on Monday
, and it is now hovering just above the all-time record low that was set during the last financial crisis. Overall, the stock price is now down a staggering 36 percent since 2016 began, and Deutsche Bank credit default swaps are going
parabolic
. Of course my readers were alerted to major problems at Deutsche Bank
all the way back in September
, and now the endgame is playing out. In addition to Deutsche Bank, the list of other "too big to fail" banks in Europe that appear to be in very serious trouble includes Commerzbank, Credit Suisse, HSBC and BNP Paribas. Just about every major bank
in Italy
could fall on that list as well, and Greek bank stocks lost close to a quarter of their value on Monday alone. Financial Armageddon has come to Europe, and the entire planet
is going to feel the pain
.
(Read More....)
/
Almost every top official in Texas city arrested in federal corruption case
Fox News - Crystal City's mayor, city manager, mayor pro tempore, one of three current councilmen and a former councilman were all arrested under an indictment obtained by the U.S. attorney's office in San Antonio, a spokesman for the U.S. attorney said. A second councilman is already charged in a separate case with smuggling Mexican immigrants. That leaves just one councilman not facing federal charges in Crystal City, a town of about 7,100 people about 50 miles from the U.S.-Mexico border… The indictment accuses the town's leadership of using their positions "to enrich themselves by soliciting and accepting payments and other things of value." Also charged was Ngoc Tri Nguyen, alleged to be an operator of illegal gambling rooms, who was nicknamed "Mr. T."
/
EPA: Mine spill dumped 880,000 pounds of metals in river
The Seattle Times - A 3 million-gallon spill from a southwestern Colorado gold mine last year may have dumped more than 880,000 pounds of metals into the Animas River, the U.S. Environmental Protection Agency said Friday. Some of the metals reached the San Juan River, which the Animas joins in New Mexico, but most settled into the Animas riverbed before that, the EPA said in a preliminary report on the metals... The report didn't identify the metals but said researchers were looking at cadmium, copper, lead, mercury, nickel and zinc. Tests done after the spill also found arsenic and lead in the wastewater… Officials have said contaminants in the rivers returned to pre-spill levels shortly after the incident. An EPA-led cleanup crew inadvertently triggered the spill on Aug. 5 while doing preliminary cleanup work at the inactive Gold King Mine near Silverton, Colorado.
/
Utah Fusion Center Warns Cops of 'Extremists' Attending Funeral
/
Matt Shea
Shea Files Initiative: We Want A Constitutional Court
Matt Shea files initiative to the people: We Want A Constitutional Court
Spokane — Online this morning, Matt Shea, a Spokane attorney and longtime member of the
Washington State House of Representatives
, filed an initiative to the people called We Want A Constitutional Court (complete text is reprinted below). Here is his statement about it:
"Recent decisions by Washington's Supreme Court have given everyone pause, including the past four attorneys general, in regard to the Court's inability to restrain itself. The Court too often acts unanimously in case after case, begging the question as to whether dissent is even possible in the current construction of that body. It seems that the court, when configured as a nine-member bench, has a tendency to act in consensus, rather than with individual sentience. I believe that this initiative will spur a healthy and needed debate about the court.
"Article IV, Section 2 of Washington's Constitution reads, in part: The supreme court shall consist of five judges, a majority of whom shall be necessary to form a quorum, and pronounce a decision.
"Article IV, Section 3 reads, in part: The judges of the supreme court shall be elected by the qualified electors of the state at large at the general state election at the times and places at which state officers are elected, unless some other time be provided by the legislature.
"Given these parameters, I am sponsoring this initiative for the voters' consideration:
"I firmly believe that the legislature and the people must respond to the court's consistent overreach. If we do not, their encroachment on our rights and the rights of the other branches of government will only escalate. We want a constitutional court. The founding fathers enshrined in our state Constitution the mandate that there be five justices on the supreme court. Let's find out if the voters agree with our founding fathers. I look forward to the discussion and debate that this initiative will facilitate."
Contact: Matt Shea,
WeWantAConstitutionalCourt@gmail.com
/
Obama to propose $10-a-barrel oil tax
/
Lyme disease: CDC discovers new cause, new symptoms for life-threatening disease
"The new bacteria is related to a strain that has long been linked to the disease and was thought to be the only cause of lyme in the U.S. Researchers came across the new bacteria after lab tests from six people with suspected Lyme came back unusual. The bacteria was genetically distinct from the usual suspect."
/
$7 Trillion In Bonds Now Have Negative Yields
/
European Sovereign Risk Soars As Bank Contagion Spreads
/
After Crashing, Deutsche Bank Is Forced To Issue Statement Defending Its Liquidity
/
Privacy Alert: Maryland AG Says If You Don't Want to be Tracked, Turn Off Your Phone
/
/
/
/
/