China Freight Index Collapses To Fresh Record Low
Zero Hedge - The Baltic Dry Index has risen for the last few weeks, buoyed by hopes (a la Iron Ore) of a National People's Congress stimulus surge from China. While the scale of the 'bounce' is negligible in real terms compared to the total collapse, it has caused such momentum-muppets as Jim Cramer to proclaim China 'fixed' and investible. So we have one quick question - if everything is awesome, why did the China Containerized Freight Index just crash to new record lows?
/
Court: Texas Can Sue Feds Over BLM Land Grab
Adan Salazar & Mikael Thalen - A US District Court Monday cleared the way for the State of Texas to join landowners in a lawsuit against the federal Bureau of Land Management. Governor Greg Abbott announced the "good news" yesterday, tweeting the state would be allowed to intervene in a complaint filed by nine private landowners, a county sheriff and three Texas counties challenging the federal agency's "unconstitutional and arbitrary seizure of thousands of acres of private property along the Red River." The lawsuit, which Governor Abbott had previously thrown his support behind, contends the BLM is encroaching on private land in violation of citizens' Fourth and Fifth Amendment rights, as well as "infringing upon the sovereignty of local county governments." In a press release entitled, "Texans' Property Rights Must Be Preserved," State Attorney General Ken Paxton explained the BLM is "inaccurately and arbitrarily" attempting to assert ownership of some 90,000 acres along the Red River.
/
Texas Cop Caught on Video Pepper Spraying Innocent Motorists as they Drove By
The Free Thought Project - On Monday, Fort Worth police have confirmed that one of their officers is under investigation after a video was uploaded to Facebook showing him pepper spraying innocent people as they drove by on motorcycles. The video, uploaded by Facebook user Chase Stone, captured the dangerous and downright insane actions by this public servant…. The video was brought to the attention of the Fort Worth police department on Monday and they have passed it along to internal affairs. The FWPD say they do not know who the officer is, however, you can see in the video that the patrol unit number on the vehicle appears to be '185'.
/
Trump Wins Big, Takes Florida, Illinois, N. Carolina, Missouri
Infowars - GOP presidential frontrunner Donald Trump defeated his opponents in four out of five states where election primaries were held Tuesday. Earlier in the day the businessman won Florida, causing Florida-native Sen. Marco Rubio to officially suspend his campaign. In his concession speech, Rubio appeared to take a parting jab at Trump. "Do not give in to the fear," Rubio said, according to the Associated Press. "Do not give in to the frustration." Trump continued his march to victory in North Carolina and Illinois, but lost the winner-take-all state of Ohio to the state's governor John Kasich, handing him 66 delegates and the momentum to stay in the race. During a press conference at the billionaire's Mar-a-Lago resort in Palm Beach, FL, following wins in three states, Trump called for Republican party unity and said he'd already had a "tremendous" phone call with House Speaker Paul Ryan, as well as a "great conversation" with Senate Majority Leader Mitch McConnell…. Late into the night, it was a close race in Missouri between Trump and Texas Senator Ted Cruz, but in a down to the wire, neck and neck finish the hotel mogul was able to clinch the victory, KSPR reports. Kansas City Fox affiliate WDAF also called the race in Trump's favor, although noted there could potentially be a recount…. In the Democrat race, Hillary Clinton defeated Bernie Sanders in the key states of Ohio and Florida, and also scored victories in North Carolina and Illinois.
/
Exports fell precipitously during the last two recessions, and now it is happening again. So how in the world can anyone make the claim that the U.S. economy is in good shape? On
my website
I have been repeatedly pointing out the parallels between the last two major economic downturns and the current crisis, and I am going to discuss another one today. Since peaking in late 2014, U.S. exports have been steadily declining, and this is something that we
never
see outside of a major recession. On the chart that I have shared below, the shaded gray bars represent the last two recessions, and you can see that exports of goods and services plunged dramatically in both instances…
/
Apple says U.S. 'Founders would be appalled' by DOJ order
USA Today - Apple Inc. charged Tuesday that a court order forcing the tech giant to assist the federal government in unlocking the iPhone of San Bernardino terrorist Syed Farook was based on non-existent authority asserted by the Justice Department. "According to the government, short of kidnapping or breaking an express law, the courts can order private parties to do virtually anything the Justice Department and FBI can dream up,'' Apple lawyers argued in new court documents. "The Founders would be appalled.'' The company rejected the government's previous contention, characterizing the court order as "modest'' and relating to a "single iPhone.'' "Instead, this case hinges on a contentious policy issue about how society should weigh what law enforcement officials want against the widespread repercussions and serious risk their demands would create,'' Apple lawyers argued.
/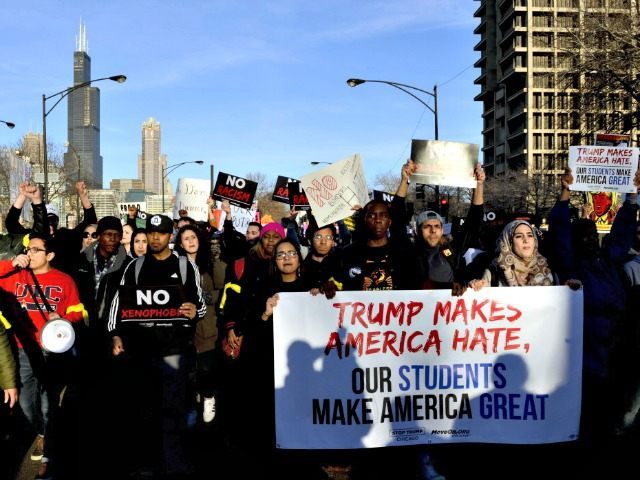 Chicago Cop: Anti-Trump Mob More Aggressive and Destructive than Reported
/
Ted Cruz goes all-in for Monsanto; insults tens of millions of health-conscious Americans by calling them 'anti science zealots'
/
image: http://i1.wp.com/www.trunews.com/wp-content/uploads/Reuters_Direct_Media/USOnlineReportPoliticsNews/tagreuters.com2016binary_LYNXNPEC2F00C-VIEWIMAGE.jpg?fit=450%2C318

Trump warns of riots if denied the GOP nomination after victories
U.S. Republican front-runner Donald Trump warned on Wednesday of riots if he is denied the party's presidential nomination after a string of primary election victories. The New York billionaire scored big wins in Florida, Illinois and North Carolina on Tuesday which brought him closer to the 1,237 delegates he needs to win the nomination. But
/
/