Houston-based, Ultra
Petroleum
Corp. filed for bankruptcy protection Friday evening (4/29/16). They're now the latest oil & gas company to hit hard times due to the current energy downturn.
"The low
commodity prices
, and especially the low natural gas prices that prevailed throughout 2015 and have continued through the first four months of 2016 have had a devastating impact," Chief Financial Officer Garland Shaw said in a filing explaining events that led to the bankruptcy.
Ultra is Wyoming's largest gas producer, operating wells in both the Jonah and Pinedale fields. The company has 159 employees across the country, including offices in Pinedale, Englewood, Colorado, Houston, Texas and Vernal, Utah.
Ultra has posted a $21 million loss in the first quarter of 2016.
/
Cheyenne, WY(KGWN)- Another
business
is closing operations in Wyoming and across the nation. Sports Authority announced it will close all of its 450 stores.
The
company
filed for Chapter 11 Bankruptcy Protection back in March and indicated it would close 140 stores and 2 distribution centers. Now, Sport Authority told the U.S. Bankruptcy Court it will not reorganize and instead pursue a sale. The company is carrying just over a billion dollars in debt.
The company will liquidate all stores and close down operations in the months ahead.
No word yet on how many jobs it will cost Wyoming, but there are 4 locations in the state.
/
Colorado Department of Public Health and Environment
State Orders Parents: Register Your Unvaccinated Children
Off The Grid News - A number of parents received a letter this month from the Colorado Department of Public Health and Environment, which said in the document that parents of unvaccinated children in school would be required to register and exempt their child through a state website. The department later said the letter should not have been released. The requirement would have been mandated by House Bill 1164, which died in a state legislative committee earlier this week. Currently, parents tell the local school – and not the state – that their children are not vaccinated…. Senator Kevin Lundberg, a Republican, opposed the bill. He also criticized the health department. "I find it curious that the House has already killed 1164, whereas the health department has already implemented the provisions of 1164 in law on their website stating that by July 1, parents will be required to register online," Lundberg said. "This online registration system is in complete violation of current statute. They don't have the authority to require an online registration."
/
Cruz Poaches Nearly All AZ Delegates; Former Gov. Brewer Screams 'I Got CheaTED!'
The Gateway Pundit - Donald Trump won the Arizona Republican primary with 47% of the vote to second- place Ted Cruz with 25%. Trump won all 58 delegates in Arizona. But that didn't stop the Cruz campaign and GOP elites from coming in and poaching all of the delegates at today's state convention...Even former Governor Jan Brewer, an outspoken Trump supporter, had her name removed from the online ballot and did not make the cut. Brewer took to Twitter, and exclaimed: "I've been elected to 5 straight National Conventions. Today, I got cheated. @realDonaldTrump got cheated at AZ Convention. Shameful!!!" "My name was 'mysteriously' removed off @realDonaldTrump online ballot. Today's electronic vote full of glitches and errors. Cheated today!"
/
Caterpillar Closing 5 More US Plants Amid Low Demand
Associated Press - Caterpillar Inc. says it will close five more factories — including an Oxford, Mississippi, plant — as the Peoria, Illinois-based heavy equipment maker reacts to slowing demand for construction and mining equipment worldwide by cutting capacity. The Oxford plant, with 240 employees stamping metal hose couplings, will continue work into 2017, then shift some production to Caterpillar's plant in Menominee, Michigan, and some work to outside suppliers. The closure was one of five announced Thursday, cutting 820 jobs overall. Over the next 18 months Caterpillar is also closing...
/
Puerto Rico's Debt Crisis Deepens as Government Misses Payment...
/
Countries Flee to Gold For Safety, US Dollar Closer to Collapse (Video)
/
Christian Mercenaries Enter Islamic Territories, Kill Muslim Terrorists In Order To Rescue Christians In Heroic Crusade Against Islam And The Persecution Of Christians
/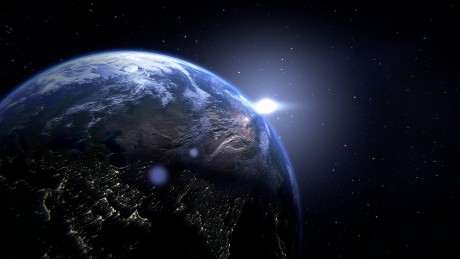 Is a great shaking about to hit America? Is 2016 going to turn out to be one of the major turning points in our history? On
The Economic Collapse Blog
and
End Of The American Dream
, I am constantly warning my readers about what is coming, but today I want to shift the focus to what other watchmen are telling us. And as you will see below, when I use the term "watchmen" I am also including women. All five of the individuals that I am featuring in this article are people that I highly respect, and all five of them have issued extremely ominous warnings about our future. So hopefully you are ready to receive what you are about to hear, because their messages are not to be taken lightly.
(Read More...)
/
Last month, a "secret meeting" that involved more than 100 executives from some of the biggest financial institutions in the United States was held in New York City. During this "
secret meeting
", a company known as "
Chain
" unveiled a technology that transforms U.S. dollars into "pure digital assets". Reportedly, there were representatives from Nasdaq, Citigroup, Visa, Fidelity, Fiserv and Pfizer in the room, and Chain
also claims
to be partnering with Capital One, State Street, and First Data. This "revolutionary" technology is intended to completely change the way that we use money, and it would represent a major step toward a cashless society. But if this new digital cash system is going to be so good for society, why was it unveiled during a secret meeting for Wall Street bankers? Is there something more going on here than we are being told?
(Read More....)
/
/
If you are a recipient of or have filed for Social Security disability, you may soon have your Second Amendment right nullified.
/
/
/
Planned Parenthood CEO: My Proudest Moment is Forcing Christians to Pay for Abortion
/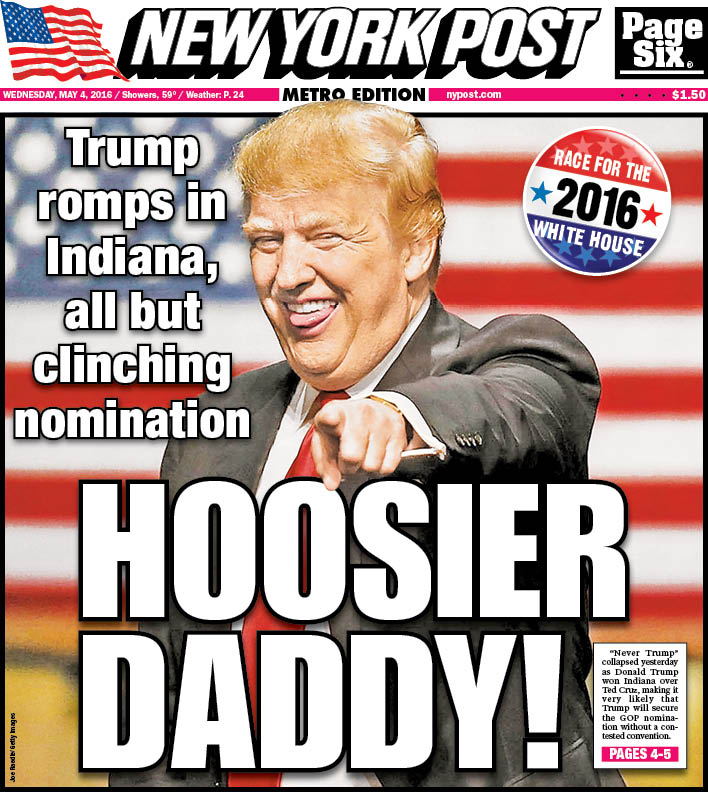 TRUMP WINS INDIANA IN LANDSLIDE...
CALLS CRUZ 'ONE HELL OF A COMPETITOR'...
/
by
If an economic system collapses in the woods and no one is paying attention, are there any consequences outside the woods?
/
/
ALERT: Secure your assets now! Obama signs executive order for martial law in August 2016, while media ignores it!
/
Anti-Trumpers Call For Riots After Billionaire Wins Indiana
/
Newt Gingrich: Trump Could Be 'The Most Effective Anti-Left Leader in Our Lifetime' (VIDEO)
/
http://www.shtfplan.com/headline-news/russia-has-been-encircled-and-pushed-to-the-brink-of-war-they-have-exercised-remarkable-restraint_05032016
/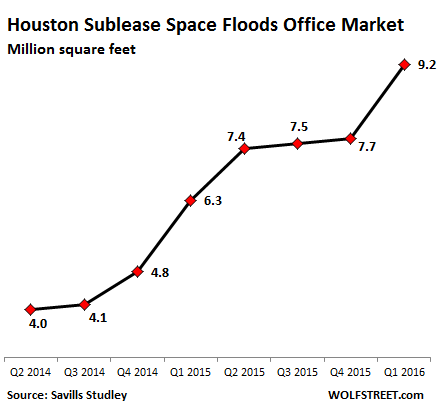 http://wolfstreet.com/2016/05/02/houston-office-space-leasing-plunges-availability-soars/
/
/