TRUCK PLOWS INTO CROWD, COTE D'AZUR...
'BODIES EVERYWHERE' DURING BASTILLE DAY CELEBRATION...
75+ DEAD...
VIDEO SHOWS IMPACT, PANIC...
Tactic jihadist suggested for years...
Soldiers deployed to streets of Nice... MORE...
ISIS CELEBRATES...
LIVE: SKY NEWS...
FRANCE 24...
TERROR STRIKES SOUTH OF FRANCE
DRIVER MOWS BODIES FOR MILE
/
Army tells troops to avoid 37 cities over anti-police violence...
/
POKEMON Players Trespassing, Risking Arrest -- or WORSE...
Men Fall Down Cliff...
Thousands descend on playground...
/
Welcome To Illinois (Where Every 5 Minutes Someone Moves Out)
/
Artist's Impression Of The American Legal System
/
84+ DEAD, 202 HURT IN NICE...
HOLLANDE: Dozens still fighting for lives...
Driver crushed children and babies...
TERRORISM 'NEW NORMAL'...
ISIS CELEBRATES...
LIVE: SKY NEWS...
FRANCE 24...
Germany boosts border controls...
London Mayor Khan reviewing security...
LIST: ISLAMIC TERROR 2016...
LE PEN: Declare War!
Foreign and domestic policies make France 'most threatened country'...
MEDIA BLAMES TRUCK?
/
THE MORNING AFTER
MOHAMED AND HIS TRUCK
'I'M DELIVERING ICE CREAM'
/
/
/
/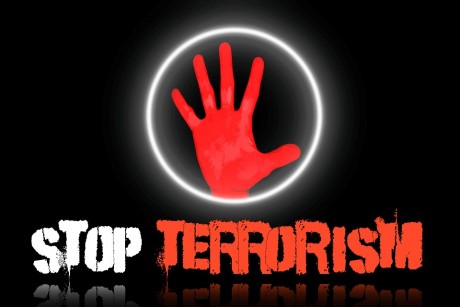 After what just happened in Nice, France, officials are likely even more concerned about the potential for violence and terrorism at the Republican National Convention in Cleveland next week. Details are still coming in as I write this article, but what we know so far is that a 31-year-old Tunisian man plowed his truck into a huge crowd that was gathered along the waterfront for a fireworks display during Bastille Day celebrations in the French city of Nice, and he reportedly shouted 'Allahu Akbar' at the police before they shot him dead. His rampage of death reportedly lasted for two kilometers before he was finally stopped, and dozens have been killed. This comes on the heels of
the massacre of five police officers in Dallas
, and that came not too long after the worst mass shooting in U.S. history
in Orlando
. Clearly we have entered a time when the usual rules don't apply anymore. So will the Republican National Convention be the next target to get hit?
(Read More...)
/
ALERT! Pentagon Approves UN Use of Force Against US Civilians
/