/
Scenes from a militarized America: Iowa family 'terrorized'
Watch this video, taken from a police raid in Des Moines, Iowa. Send it to some people. When critics (like me) warn about the dangers of police militarization, this is what we're talking about. You'll see the raid team, dressed in battle-dress uniforms, helmets and face-covering balaclava hoods take down the family's door with a battering
/
Cheating Scandal Spreads to the Navy's Nuclear Fleet In Charleston, SC
A number of United States Navy sailors have been suspended and are under investigation for allegations that they cheated on qualifying exams to teach and train nuclear propulsion team members. Chief Naval Officer Adm. Jonathan Greenert and one of his top admirals filed into the Pentagon briefing room on Tuesday — just the way his counterpart in
/
http://www.trunews.com/
/
Obamacare will encourage millions of Americans to quit workforce to qualify for low-income subsidies: congressional report
Several million people will reduce their hours on the job or leave the workforce entirely because of incentives built into President Barack Obama's health care overhaul, the Congressional Budget Office said Tuesday. That would mean job losses equal to 2.3 million full-time jobs by 2021, in large part because people would opt to keep their
/
Debt Up $6.666 Trillion Under Obama
The debt of the U.S. government has increased $6.666 trillion since President Barack Obama took office on Jan. 20, 2009, according to the latest numbers released by the Treasury Department. When President Obama was first inaugurated on Jan. 20, 2009, the debt of the U.S. government was $10,626,877,048,913.08, according to the Treasury Department's Bureau of the
/
Emerging markets more vulnerable than ever to Fed tightening, warns BIS
Emerging markets may be even more vulnerable to an interest rate shock today than they were during the East Asia crisis in 1998, the Bank for International Settlements (BIS) has warned. The Swiss-based watchdog said there had been a "massive expansion" in borrowing on global bond markets by banks and companies in developing countries, leaving
/
Chinese media claims: Japan has plans to force down Chinese jets; Chinese jets chase away Japanese jets
Chinese media says that, according to Sankei Shimbun's report on January 29, the Japanese Air Self-defence Force announced on January 28 plans to deal with the frequent intrusion into Japan's Air Defence Identification Zone and coming close to the air space above the Senkakus (known as Diaoyus in China) by Chinese military aircraft. It says Japan will begin to prepare an operation manual
/
Shadowy Specter Of Russia Hangs Over Rumored 'Death Squads' In Ukraine
After being kidnapped on January 22, Dmytro Bulatov says he was kept blindfolded for eight days as his abductors beat him, sliced off part of his ear, drove nails through his hands, and finally left him for dead in a forest. Through the ordeal, he never once saw his captors. But he could hear them.
/
Gen. Boykin to Congress: Religious Liberty Must Be Affirmed, Cherished in Military
In a statement put into the record at a Jan. 29, 2014 hearing of the House Armed Services Committee's Subcommittee on Military Personnel, retired Lt. Gen. William "Gerry" Boykin, said religious liberty is a "core value of our nation," and that religious beliefs "sustain" troops who face harm or death in the course of performing their duties.
/
Raw milk crusader Michael Schmidt heads back to court
A crusading farmer and his supporters are taking their self-professed right to drink unpasteurized milk, which the government calls a "significant public health risk," to Ontario's top court this week. Raw milk farmer Michael Schmidt is arguing that by making the sale and distribution of unpasteurized milk illegal, the province is infringing on both his
/
Jesse Ventura goes off grid...
/
Gov't Seizes Property For 'Economic Development' -- Nothing is Built...
Regulators shut down, issue fines to kids' lemonade stands...
Town rules make hot dog vendor move truck every 15 minutes...
/
Koos Jansen: Chinese Physical Gold Demand Very Strong & Still Growing
/
Based on all presently available data, we are witnessing the beginning of the big one
/
Obama Has Racked Up $6.666 Trillion In Debt!
/
Justice Scalia Warns of Internment Camps! R2-D2 Turns Into Real Robocop!
---
Supreme Court Justice Confirms American Internment Camps Will Happen Again: "It is the Reality"
/
Im just trying to find Where everyone is getting the ATM's will be be down !?
Stay sharp tho ,..Anything can happen!
/
/
/
Colorado High School to Students: No Celebration Honoring America Ironically, school forces students to recognize Cinco de Mayo
/
Police Strip Search Woman in Public for Having Expired Registration:ATLANTA GEORGIA
/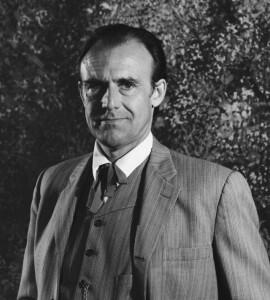 'Little House on the Prairie' shopkeeper Richard Bull dies at 89
/
/
/
/
/
/
Militarized Police are "Boots on the Ground"
/
Bombshell: US Post Offices Buy Ammo!
/
STATE OF EMERGENCY: California Drought Worst in Half-Century
/
ALERT! Harvard Economist Expects Bank Run, Withdraws $1 Million from BofA
/
They Knew Too Much! All 3 Banker Deaths Connected to Big Bank Investigations
/
/
Fukushima News 2/5/14: Top Radiation Expert: 'Extremely Dangerous' Situation in Japan
/
ALL THAT'S GOING ON WITH THE MILITARY, OUR SUPPORT OF RADICALS AND THE CONTROLS BEING PLACED ON U.S. CITIZENS–AND THE COMING PERSECUTION OF CHRISTIANS.
/
Goverment Round Up List Revealed: FEMA Camp Conspiracy Confirmed!
/
Americans May Be Locked Up in FEMA Concentration Camps
/
College Students Sign Petition to Imprison All Registered Gun Owners!
/
Obamacare enrollees hit snags at doctor's offices...
Subsidy Cliff: Earn $1 More in Wages, and You Could Pay $20,000 More for Insurance...
Cancer patient turned away...
Man says personal info stolen after using website...
'Anti-Obamacare' message pays off in campaign...
Cantor takes up replacement bill...
Iran pokes USA with 'Rouhanicare'...
/
Surveillance Tech Can Track Every Person, Vehicle in Area For Hours...
/
The mystery of the North Star: Astronomers baffled to find Polaris is getting BRIGHTER