/
Fully Armed Military Vehicles In Montana Convoy With US Government Van As Tyranny Takes Control Across America
/
Declaring War On the New World Order and the TPP
Will Jade Helm be used to enforce the dictates of the Trans Pacific Partnership (TPP)? It is very likely that at some point we will see this happening. However, the American people have options and this article will serve to point out some of these options in response to the treasonous sell out of American sovereignty in the name of corporate profits with Obama's new ..
/
IT BEGINS:

Two rival self-driving cars nearly collide on CA road...
/
A giant VORTEX has appeared in Lake Texoma - and it's big enough to swallow a BOAT
/
Richard Russell – Big Money Now Panicking As Legendary Economist John Williams Issues A Dire Warning
/
The book burning begins: Movies, book covers and computer games being banished... calls for taking down the American flag, bulldozing Southern memorials, removing flags from children's toys and more
/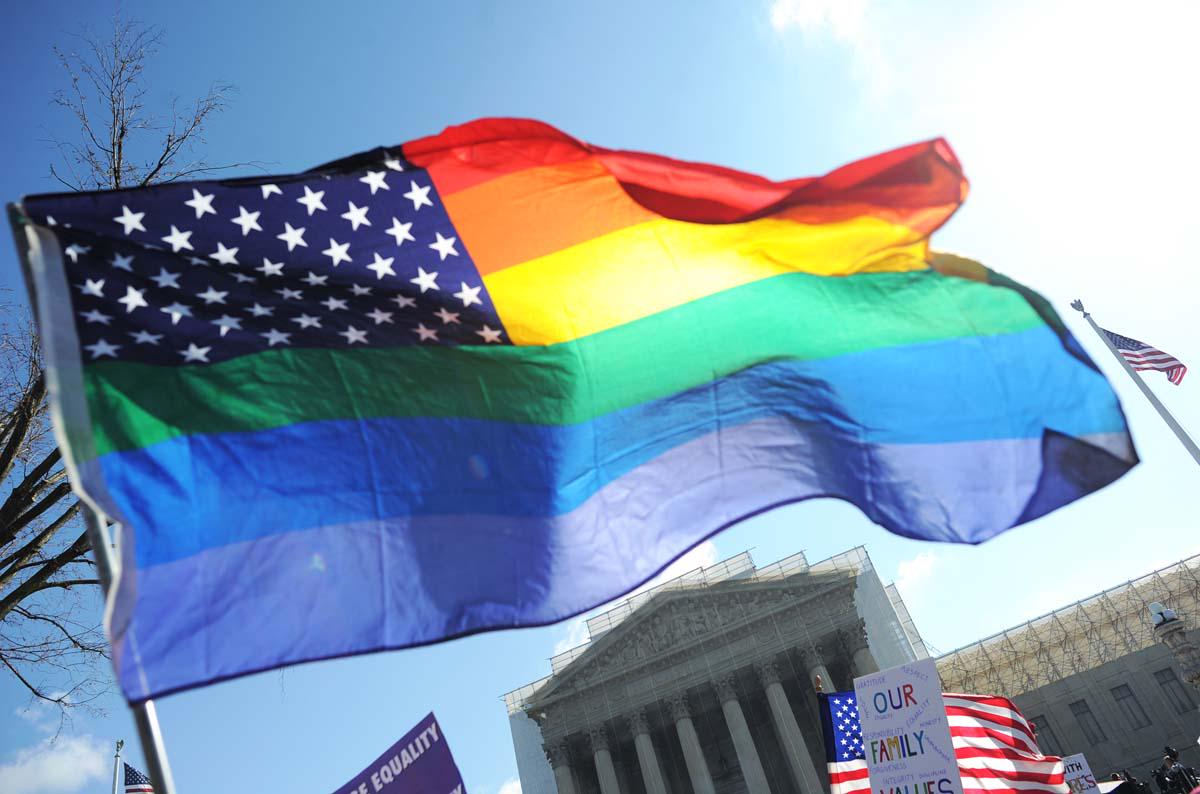 GAY DAY: SUPREMES APPROVE SAME-SEX MARRIAGE
DRAMATIC 5-4 COURT RULING
SCALIA WARNS: 'THREAT TO DEMOCRACY'
/
GUNMEN KILL 37 IN ATTACK ON TUNISIAN RESORT...
BEHEADING, EXPLOSION AT U.S.-OWNED FACTORY IN FRANCE...
Head hung on fence...
Covered with Arabic writing...
Islamist flag raised...
Israel urges Jews to flee...
Extremists Celebrate 'Holiday'...
Caliphate Anniversary...
ISIS CLAIMS BLAST AT MOSQUE IN KUWAIT'S CAPITAL...
STATE DEPT: 'Too soon to tell'...
/
POLL: 72% fear economic crash, concern 'highest ever'...
Americans Delaying Major Life Events Because of Money Worries...
/
VATICAN SIGNS TREATY WITH 'STATE OF PALESTINE'...
/
Newspaper editorial page bans op-eds opposing gay marriage...
/
THOUSANDS EXPECTED FOR OBAMA'S TRIBUTE TO CHARLESTON VICTIMS...
SC Cop Fired After Posting Photo Of Himself In Confederate Flag Boxer Shorts On FACEBOOK...
VANDALS TARGET MONUMENTS IN HALF-DOZEN STATES...
Flag furor spreads to stained glass windows...
/
JOHN ROBERTS DISSENT ON GAY RULING:

'Celebrate availability of new benefits. But do not Celebrate Constitution. It had nothing to do with it'...
SCALIA: Written Like a 'Fortune Cookie'...
MAG: Roberts Court 'Orwellian'...
JINDAL: 'Let's just get rid of the court'...
\
/
/
The Economic Collapse Blog Has Issued 'A RED ALERT' For The Last Six Months Of 2015
/
The Economic Collapse Blog Has Issued A RED ALERT For The Last Six Months Of 2015
I have never done anything like this before. Ever since I started The Economic Collapse Blog in late 2009, I have never issued any kind of "red alert" for any specific period of time. As an attorney, I was trained to be level-headed and to only come to conclusions that were warranted by the evidence. So this is not something that I am doing lightly. Based on information that I have received, things that I have been told, and thousands of hours of research that have gone into the publication of more than 1,300 articles about our ongoing economic collapse, I have come to the conclusion that a major financial collapse is imminent. Therefore, I am issuing a
RED ALERT
for the last six months of 2015.
To clarify, when I say "imminent" I do not mean that it will happen within the next 48 hours. And I am not saying that our problems will be "over" once we get to the end of 2015. In fact, I believe that the truth is that our problems will only be just beginning as we enter 2016.
What I am attempting to communicate is that we are right at the door of a major turning point. About this time of the year back in 2008, my wife and I went to visit her parents. As we sat in their living room, I explained to them that we were on the verge of a major financial crisis, and of course the events that happened a few months later showed that I was right on the money.
This time around, I wish that I could visit the living rooms of all of my readers and explain to them why we are on the verge of another major financial crisis. Unfortunately, that is not possible, but hopefully this article will suffice. Please share it with your friends, your family and anyone else that you want to warn about what is coming.
Let's start with a little discussion about the U.S. economy. Most of the time, when I use the term "economic collapse" what most people are actually thinking of is a "financial collapse". And we will talk about the imminent "financial collapse" later on in this article. But just because stocks have recently been hitting all-time record highs does not mean that the overall economy has been doing well. This is a theme that I have hammered on over and over again. It is my contention that we are in the midst of a long-term economic collapse that has been happening for many years, that is happening as you read this article, and that will greatly accelerate over the coming months.
Let me give you just one quick example. When an economy is healthy, money tends to circulate fairly rapidly. I buy something from you, then you take that money and buy something from someone else, etc. In a stable and growing economy, people generally feel good about things and they are not afraid to spend. But during hard times, the exact opposite happens. That is why the velocity of money almost always slows down during a recession. As you can see from the chart below, the velocity of money has indeed gone down during every recession since 1960. Once a recession is over, the velocity of money is supposed to go back up. But a funny thing happened after the last recession ended. The velocity of money continued to go down, and it has now hit an all-time record low…
/
WATCHDOG LAWYER SAYS 6 SUPREMES MUST BE IMPEACHED How the Obamacare ruling snubs 'rule of law'
/
China central bank cuts lending rates...
/
NEW ISIS WARNING ALONG USA BORDERS...
/
SCOTUS CONFIRMS: Constitution Is Irrelevant. Rule Of Law Is Dead. Ruling Class Oligarchy Is The Power.
/
Alpha Bank in Greece is freezing funds, no transfers, no Internet Banking over this weekend. Lines forming at ATM's! GREEKS LINING UP at ATM'S at the moment. Multiple Pics inside!
/
White House set aglow with rainbow pride
- For the leaders of this people cause them to err; and they that are led of them are destroyed."-Isaiah 9:16 KJV
---
I FEAR JUDGMENT BEFALLING AMERICA Exclusive: James Dobson sees children as primary victims in high-court ruling
/
$200 Million Went to House Members to Pass Fast Track – Here's Who Took the Cash :ECONOMIC SLAVERY FOR ALL: While we were distracted with the Confederate flag flap, Congress quietly forfeited our entire economic future via fast-track trade authority
/
There Is No Escape – Unprecedented Worldwide Panic And Economic Carnage Is Dead Ahead
/
image: http://www.trunews.com/wp-content/uploads/2015/06/image.jpeg

Bank of Canada calls for more cross-border financial integration with U.S.
The Bank of Canada is calling for more financial integration with the United States as a way to ease cross-border trade and banking. Deputy governor Lawrence Schembri said Thursday that markets have begun to fragment due to inconsistencies created by the policy reforms that followed the financial crisis — such as the Dodd-Frank Act in
/
image: http://www.trunews.com/wp-content/uploads/2015/06/canola-plant.jpg

Dry, dry Western Canada braces for hot and hard-growing summer
There's a crunch under Kent Erickson's shoes as he walks onto his canola fields in Irma, Alta., 175 kilometres southeast of Edmonton. You can practically hear the dry with every footstep. He stops and kicks the dirt to demonstrate how little rain has fallen this month. "We're at roughly an inch of moisture when we're
/
image: http://www.trunews.com/wp-content/uploads/2015/06/KWP01.jpeg

Key West installs permanent rainbow crosswalks at Duval and Petronia streets in Old Town
Key West on Thursday installed permanent rainbow crosswalks in the heart of the city's LGBT entertainment district, at the intersection of Duval and Petronia streets. "Spanning all four corners of the intersection, the crosswalks feature bands of all six colors of the rainbow flag, an internationally recognized symbol of gay and lesbian unity," according to
/
Wisconsin college student Rachel Langeberg claims she was advised to remove them and threatened by her professor with a failing grade after she included references to the Bible in a graded group presentation. In a recent letter to administrators at the University of Wisconsin-Baraboo/Sauk County, the Liberty Counsel—a nonprofit, conservative litigation group—accused sociology Professor Annette
/
image: http://www.trunews.com/wp-content/uploads/2015/06/church-cameras.jpg

/
Florida Man Dies from 'Flesh-Eating Bacteria' Contracted In Mississippi
https://www.youtube.com/watch?v=a0MeLq-E0aE
/
Muslims Issue A Bulletin Throughout The City Of Jerusalem Calling On Muslims To Massacre All Of The Christians In Jerusalem By The End Of Ramadan
/
Obama Care Here to Stay, Treason with Trade, Iran Nuke Deal Dead
https://www.youtube.com/watch?v=A2P6sURFEJE
/
GREEKS LINE UP AT BANKS
ATMS RUN DRY
/
American Society 'Changing Rapidly'...




MAG: Christians now 'exiles'...

-

Orthodox Christians Must Now Learn To Live as Exiles in Our Own Country




Obama sheds cool style for 'fearless' final lap...




NEXT: Momentum grows to scrap Pentagon's ban on trans troops...
/
Greece's future in balance as creditors reject aid extension...
Prime Minister Calls for Referendum on Bailout Terms...
Euro zone readies for default...
Danger of contagion...
/
Eurozone Rejects Greek Bailout Extension: All Bailout Programs Expire On June 30, Referendum Moot
---Greek Stock Market May Not Open Monday, Greek Officials Warn
/

Franklin Graham: I Won't Be 'Forced' to Marry Gays
Franklin Graham, the president of Samaritan's Purse and Billy Graham Evangelistic Association, said that the Supreme Court did not define marriage and therefore cannot re-define it, according to a Twitter post. God gave us marriage. Period. And God doesn't change his mind," Graham told Fox Nation. "If pastors are going to be forced to provide marriage services for gay couples, I'm not going to do it," Graham declared.
/
Hidden camera: 'Gays' admit they're not 'born that way'
Many of the "gays" he interviewed, he says, not only were molested in their youth but went on to become molesters themselves.
/
Joel Rosenberg: 'Something is coming. I don't know what. But we must be ready'
Do you also have the feeling that something really BIG is coming? Recently, there has been quite a bit of chatter on the Internet about what the second half of 2015 will bring. During the last six months of this calendar year, we are going to witness a remarkable confluence of circumstances and events, and this is something that I covered in a previous article entitled "
7 Key Events That Are Going To Happen By The End Of September
". But in addition to all of the things that we can point to outwardly, a lot of very prominent individuals are also really feeling an inner "urgency" regarding what is about to happen to this country. For example, Bible prophecy expert Joel C. Rosenberg just posted an ominous message
on his own personal blog
in which he stated that "something is coming" and that "we must be ready"…
(Read More...)