-

Very high Alert: Hot News Stocks are crashing over seas!!!!!
FLASH: SC senate votes to remove Confederate flag...
/
MICHAEL BROWN:Oregon declares war on Christian faith
- In yet another example of gay activist overreach, an Oregon official has not only burdened a Christian couple with a ridiculous fine, he has imposed a gag order on them. But Aaron and Melissa Klein aren't backing down.
/
Americans Clueless about George Orwell, 1984, and term "Orwellian"
/
In this June 1, 2015 photo, a worker walks across train tracks in a tunnel still under construction beneath Lake Mead near Boulder City, Nev. When operational, the three-mile-long tunnel and intake will allow the Southern Nevada Water Authority to draw water from Lake Mead even if its water level falls below the two current intakes. (AP Photo/John Locher)
Las Vegas completing last straw to draw Lake Mead water...
/
Russia's deputy defense minister Tatyana Shevtsova, Russia's president Vladimir Putin and Russia's defense minister Sergei Shoigu
Russia claims to have super weapon that disables western satellites and long range arms
/
Obamacare Sticker Shock Arrives: Insurance Premiums To Soar 20-40%
/
WASH POST PAGE ONE TUESDAY: Tension among Hispanic construction workers at Trump's DC hotel...
- But that job site is now laden with tension after the man behind the project — billionaire developer Donald Trump — put himself at the center of the nation's debate over illegal immigration.
'Infectious disease pouring across border'...
/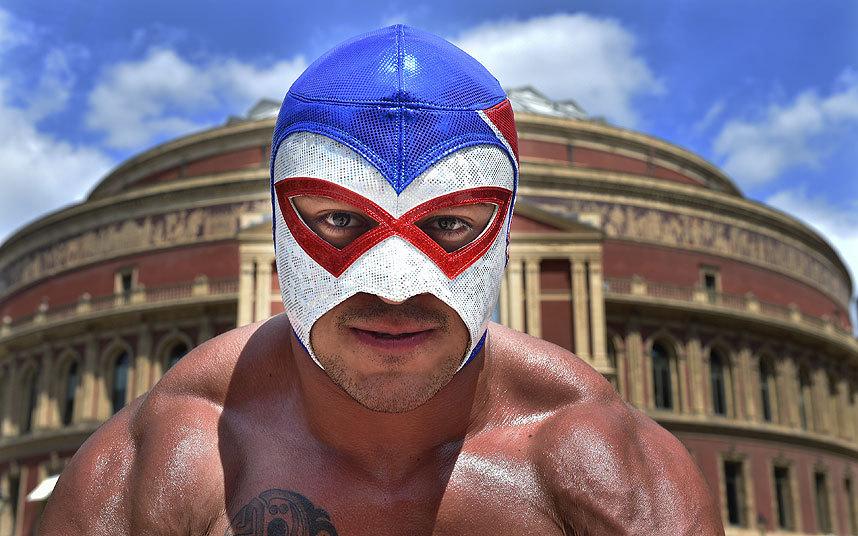 Mexican pro wrestler: I'd like to take Obama in ring...
/
Woman frisked, jailed -- for not renewing dog license...
/
NOAA: Young herring 'suddenly disappear' from Pacific, no one can find them; 'This is an enigma, something's happened' — Millions of missing salmon raising alarms;
/
Bill Fleckenstein – 'There Is No Time Left' As Greek Crisis Is Poised To Go Global, Plus A Bonus Q&A
/
GREECE GIVEN 24-HOUR DEADLINE...
CASH RUNS OUT...
PM DRAGS PUTIN INTO BATTLE WITH EUROPE...
GAS SHORTAGES?
/
Economic hardships in Puerto Rico spur mass exodus to USA mainland...
States face shaky financial futures; Pensions at risk...
/
Six-times deported illegal charged in felony hit-and-run...
High on pot...
Young children hospitalized...
/
Record number of foreign students in U.S. colleges...
/
Jade Helm, Terrorist Attacks, Surveillance and Other Fairy Tales for a Gullible Nation: Clearly, there's a larger agenda at work here, and it's one the American people had better clue into before it's too late to do anything about it.
/
Americans With Retirement Accounts Beware: If Our Government Does What China Just Did You'll Be Wiped Out-
/
OBAMA STEPS INTO GREEK CRISIS...
BANKS BLEED...
CASH RUNS OUT...
REPORT: Full EU summit set for weekend...
Five days to bankruptcy...
Markets prepare for new currency...
/
CHINA 'HEADING TOWARDS 1929 MARKET CRASH'...
/
Credit

Kevin Liles for The New York Times
DEFIANT: Georgia County Where Rebel Flag Still Revered...
DC Residents Say Take Down Jefferson Memorial, Rename Washington...
/
This Sheriff Has Had It With Federal Overreach and Does Something About It
/
OATH KEEPERS: PREPARE FOR ECONOMIC COLLAPSE Obama trying to start race war
/
China Now Risks "Financial Crisis"; Loses Could Be "In The Trillions" BofA Says
---
More than 40% all Chinese stocks now in trading halt
/
EU Makes Greece 'An Offer They Can't Refuse': Agree To A Deal By Sunday Or Go Bankrupt
It looks like we aren't going to have to wait much longer to see if Greece remains part of the eurozone or not. Instead of softening their demands in the wake of the Greek referendum, European leaders have given the Greek government an ultimatum. On Tuesday night, EU officials gave Greece a deadline of Thursday to submit a new proposal and a deadline of Sunday for agreeing to a deal. If a deal is not reached on Sunday, all aid to Greece will be cut off and the nation will be faced with financial oblivion and a forced exit from the common currency. But Angela Merkel has already made it abundantly clear that any new deal will not include a debt haircut – one of the key things that the Greek government wanted. If a deal is actually made, it is almost certainly going to look very much like what Greece's creditors have been offering all along. Needless to say, this is precisely what the Greek people just voted against, but the pressure on Greek leadership is immense at this point. In essence, they are being given "an offer they can't refuse". So will the Greek government buckle under this mobster-like intimidation?
(Read More...)
/
European Stocks, Chinese Stocks And Commodities Are All Crashing – Are U.S. Stocks Next?
A global stock market crash has begun. European stocks are crashing, Chinese stocks
are crashing
, and commodities
are crashing
. And guess what?
All
of those things happened
before
U.S. stocks crashed in the fall of 2008 too. In so many ways, it seems like we are watching a replay of the financial crisis of 2008, but this time around the world is in far worse shape financially. Global debt levels are at
an all-time high
, the
75 trillion dollar global shadow banking system
could implode at any time, and there are
hundreds of trillions of dollars
in derivatives that threaten to wipe out major banks all over the planet. The last major worldwide financial crash was almost seven years ago, and very little has been done since that time to prepare for the next one. If global markets do not calm down, we could see carnage in the months ahead that is absolutely unprecedented.
(Read More....)
/
China's Stocks Plunge as State Intervention Fails to Stop Rout
China's Shanghai Composite Index fell to a three-month low on concern a raft of measures to stabilize equities is failing to stop the bear-market rout as traders unwind margin bets at a record pace. The Shanghai Composite tumbled 5.2 percent to 3,535.20 at 10:48 a.m. local time, after plunging as much as 8.2 percent, the
/
The really worrying financial crisis is happening in China, not Greece
While all Western eyes remain firmly focused on Greece, a potentially much more significant financial crisis is developing on the other side of world. In some quarters, it's already being called China's 1929 – the year of the most infamous stock market crash in history and the start of the economic catastrophe of the Great
/
image: http://www.trunews.com/wp-content/uploads/2015/07/102799926-479037730.530x298.jpg

Puerto Rico to meet with creditors on Monday
Puerto Rico is not intending to cut principal payments to bondholders but to renegotiate debt terms, and officials are set to meet creditors on Monday at the offices of Citi, the head of the island's Government Development Bank Melba Acosta told reporters on Tuesday. The meeting with creditors would be the first official meeting since
/
New GM cereal crop produces fish oil in its seeds
A genetically-modified cereal crop that produces fish oil in its seeds has been grown successfully for the first time in Britain, scientists have announced. Up to 15 per cent of the oil in the seeds of the GM crop following the first year's harvest turned out to be the omega-3 fish oil associated with a
/
image: http://www.trunews.com/wp-content/uploads/2015/07/Screen-Shot-2015-07-07-at-11.28.50-PM.png

Kansas governor: state can't punish religious groups over same-sex marriage objections
Kansas Gov. Sam Brownback (R) on Tuesday issued an executive order asserting that clergy and religious organizations cannot be penalized by the state for refusing to recognize or provide services for a same-sex marriage. The order comes nearly two weeks after the Supreme Court ruled that same-sex couples have a constitutional right to marry, paving
/
Jimmy Carter Says Jesus Would Approve Of Gay Marriage
"I believe Jesus would. I don't have any verse in scripture. ... I believe Jesus would approve gay marriage, but that's just my own personal belief. I think Jesus would encourage any love affair if it was honest and sincere and was not damaging to anyone else, and I don't see that gay marriage damages anyone else," he said.
/
China stocks tumble as regulator warns of 'panic'
Chinese stocks dived on Wednesday after the securities regulator said the tumbling stock market in the world's second-biggest economy was in the grip of "panic sentiment" as investors ignored a battery of support measures from Beijing.
/
School Administrators in Iowa to Monitor Students with Body Cameras
/
'We're Training ISIL': White House Website Corrects Obama's Speech Blooper
/
Gay Marriage: State Agency Orders Christians to Stop Talking About Their Faith
/
Las Vegas Completeing Last Straw to Draw Lake Mead Water
/
Greece and The EU House Of Cards
Greek banks are preparing contingency plans for a possible "bail-in" of depositors amid fears the country is heading for financial collapse. Experts have repeatedly warned that a global financial collapse is imminent. Will the U.S. be prepared for so-called banking holidays in a cashless society?
/
Greeks to Money Changers: Molon Labe, Come & Take It