Mysterious Light Seen From Arizona to Sacramento 'Russian Rocket'...
/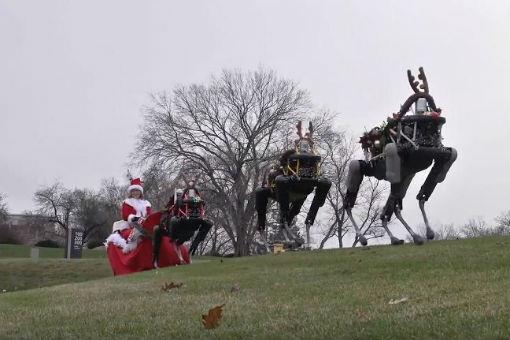 GOOGLE'S CREEPY ROBOT REINDEER!
/
UPDATE: China Introduces 'Score' For Obedient Citizens...
Media accuses activists of 'disrupting social order'...
Counterterrorism bill 'inspired by USA'...
/
Under Obamatrade, boycotts could open U.S. citizens to litigation...
/
Guns top Christmas lists...
/
Turkey Descends Into Civil War as Pro-Kurdish Opposition Leader Arrives in Moscow
/
THE DRAIN CONTINUES: U.S. Exports More Gold To Hong Kong
/
Sam's Club racist CEO — Rosalind Brewer
Sam's Club CEO Rosalind Brewer outraged customers after she admitted to openly discriminating against white males in an interview.
Americans Boycott Sam's Club After CEO's Racist Comments About White Males:A boycott is being organized against Sam's Club after racist, sexist comments by its far left CEO.
/
image: http://www.trunews.com/wp-content/uploads/2015/12/Screen-Shot-2015-12-23-at-9.13.49-AM.png

Ted Cruz Scolds Washington Post After Cartoonist Depicts His Kids As Monkeys
Texas Sen. Ted Cruz slammed The Washington Post on Tuesday after the paper depicted his two young daughters as monkeys in an editorial cartoon.
/
The Pope Says This Christmas Is A 'Charade' And That For Some People 'It May Be Their Last'
Pope Francis sure does say a lot of strange things. I don't think that any other Pope throughout history has ever called Christmas a "charade" or has suggested that for many people this Christmas "may be their last". What in the world would cause Pope Francis to adopt such an ominous tone? Without a doubt, the leader of the largest religious organization in the entire world would be privy to information that would not be available to ordinary people like you and I. Could it be possible that he is aware of something that is coming that is going to dramatically change life on this planet? What we do know is that our world is becoming increasingly unstable. World War III threatens to erupt in the Middle East at any time, the number of terror attacks around the globe
continues to increase
, earthquake activity
continues to rise
, giant cracks are opening up in the ground
all over the world
, and we are rapidly plunging into
a brand new global financial crisis
. There is certainly a lot to be concerned about, but what would make the Pope so glum that he would actually call Christmas a "charade"?
(Read More...)
/
There Sure Is A Lot Of Buzz About A Potential Terror Attack On Christmas Day Or New Year's Eve
I have never seen more buzz about a potential terror attack during the holiday season than I am seeing right now. Over the past couple of weeks, the mainstream media and the alternative media have both been full of headlines about the possibility of terrorism on Christmas Day or New Year's Eve. And personally, I have had numerous people contact me with their concerns or regarding something that they have heard from others. In addition to threats from ISIS, there are many out there that are completely convinced that we could soon see a major false flag incident in the United States. So are any of these rumors true? Will we soon see a major terror incident in America? I want to make it very clear that I do not know. As an attorney, I have been trained to come to conclusions based on the evidence, and at this moment I do not have anything completely solid to report to you. But I do believe that it is noteworthy that there is so much buzz about a potential terror attack that is coming in from so many different directions.
(Read More....)
/
Coming to America? China Introduces 'Credit Score' For Obedient Citizens
/
"Global Warming:" -51°F Temperature Recorded in Colorado
/
Moscow 'Alarmed' by Escalation on Lebanon-Israel Border
"Over the past few days we have been witnessing an escalation of tension on the border between Israel and Lebanon," the ministry said, adding, "According to media reports, several rockets were fired from the Lebanese territory on December 20, to which the Israeli army retaliated with artillery fire. No deaths or injuries have been reported."
/
DHS placing patriots on domestic terror watch lists in unlawful attempt to escalate violent interactions with police
The Department of Homeland Security is intentionally placing local law enforcement in harm's way by knowing (and falsely) entering the license plates of patriot-oriented radio hosts in the federal "terror watch" database. The aim of this tactic is to intentionally cause escalations of high-tension interactions between local police and pro-gun patriots, knowing that local law enforcement will respond to terror watch list hits with an escalated engagement posture involving firearms being drawn and pointed at the suspects.
/
The Trade Wars Begin: U.S. Imposes 256% Tarriff On Chinese Steel Imports
/
"To Make The Payment Is Almost Impossible": Puerto Rico Defaults (Again) In T-Minus 9 Days
/
/
/
Suicide, Crime, Unemployment And Poverty All Soar As The Economic Crisis In Alberta Accelerates
The nightmare that is currently unfolding up in Canada will soon be coming to the United States. When the price of oil first started crashing, most Americans and most Canadians applauded. Most people thought that lower gas prices would be really good for the economy. Well, it turns out
that the exact opposite is true
. Just like in the United States, the energy industry has been the primary engine for the growth of good paying jobs in Canada since the last recession. Up in Alberta, there was such a need for oil patch workers that even someone that had just recently graduated from high school could find an oil patch job that paid six figures during the boom times. Now the "boom" is turning into a "bust", and huge numbers of those good paying jobs are being lost. As a result, suicide, crime, unemployment and poverty are all skyrocketing, and the mainstream media is telling us that "
the worst is yet to come
".
(Read More...)
/
58 Facts About The U.S. Economy From 2015 That Are Almost Too Crazy To Believe
The world didn't completely fall apart in 2015, but it is undeniable that an immense amount of damage was done to the U.S. economy. This year the middle class continued to deteriorate, more Americans than ever found themselves living in poverty, and the debt bubble that we are living in expanded to absolutely ridiculous proportions. Toward the end of the year, a new global financial crisis
erupted
, and it threatens to completely spiral out of control as we enter 2016. Over the past six months, I have been repeatedly stressing to my readers that so many of the exact same patterns that immediately preceded the financial crisis of 2008 are happening once again, and trillions of dollars of stock market wealth has already been wiped out globally. Some of the largest economies on the entire planet such as
Brazil
and
Canada
have already plunged into deep recessions, and just about every leading indicator that you can think of is screaming that the U.S. is heading into one. So don't be fooled by all the happy talk coming from Barack Obama and the mainstream media. When you look at the cold, hard numbers, they tell a completely different story. The following are 58 facts about the U.S. economy from 2015 that are almost too crazy to believe…
(Read More....)
/
image: http://www.trunews.com/wp-content/uploads/2015/12/r-189.jpeg

Czech PM Says Germany Encouraged Illegal Immigration to Europe
Czech prime minister said Germany encouraged illegal immigration to Europe with its humanitarian response to the refugee crisis
/
image: http://www.trunews.com/wp-content/uploads/2015/12/r-175.jpeg

Virginia Gun Control Move Affects 6.3 Million Concealed Carry Holders
The NRA says 6.3 million concealed carry permit holders will be affected by Virginia's move to no longer recognize out of state concealed carry permits
/
image: http://www.trunews.com/wp-content/uploads/2015/12/r-174.jpeg

/
/
/
/
/
ISIS taking organs of living non-Muslims...
image: http://www.trunews.com/wp-content/uploads/2015/12/r-237.jpeg

/
CAUGHT ON TAPE: RUSSIAN FIGHTER JETS DESTROY HUGE ISIS OIL CONVOY IN TRANSIT TO TURKEY Russia is making sure that as little of this oil survives and can be monetized.
/
Assassinate Donald Trump Say Two GOP Strategists:Provable Threats Against a Legitimate Presidential Candidate
/
Paraguay, Argentina, Brazil and Uruguay flooding displaces 150,000
More than 150,000 people in Paraguay, Argentina, Uruguay and Brazil have been driven from their homes by some of the worst flooding in years. Heavy summer rains have caused rivers to swell across a vast area. In Paraguay, the most affected country, President Horacio Cartes declared a state of emergency, freeing up $3.5m (£2.3m) in relief funds.
/
"Christmas Is Dead" Hyperinflated Venezuelans Face Holiday Without Lights, Food, & Hope
/
Europe Enters New Year With Nearly $2 Trillion In Sub-Zero Interest Debt
/
Bank of Japan Created Own Exchange
You have to love it when the exclusive members of the Good Old Boys Club get it wrong.
Saturday, after two and half days of watching the stock market implode on the Federal Reserve's rate hike announcement, the Wall Street Journal fixated on tying the rate hike to the implosion that wiped out the year's gain. Yes, the rate hike was ill-timed, based on faulty data and generally an easy scapegoat for the writers at the WSJ. The horrific news for America is the Fed's action could very well have not factored in at all or minimally.
Another central bank, a third of the way around the globe, might have been the biggest underlying quake-maker last Friday.
As moronic as our own central bank had been in putting a policy change into effect, the Bank of Japan topped it in sheer stupidity. The Fed merely inserted a quarter of a point of interest--a normal tactic for central banks; the Bank of Japan, leading a country that has been in virtual recession for over two decades, decided to buy $2.5 billion worth of something that exists nowhere.
Ah! if only Albert Speers could have concocted that for the Nazis there would have been need of concentration camps as the final solution, He could have let the religious undesirables work themselves to death creating for Germany and saved all the expense of the camps and transportation.
The BOJ revealed several things on Friday in its effort to stop the financial bleeding. Foremost among those options was purchasing EFTs (exchange-traded funds) that track companies "proactively making investment in physical and human capital." The $2.5 billion purchase of these securities is intended to neutralize the BOJ's selling Japanese financial institution stock it had obtained earlier.
A problem arises because ETFs have never been made in Japan. An EFT program that picks companies for how they deploy their cash are extremely rare around the globe. In Japan's culture, the financial arena is controlled entirely by the BOJ. Some fund managers have determined the BOJ is instructing them to make these models so they can follow them.
The BOJ will spend its money buying EFTs tracking the Nikkei Index 400, a government-backed equity measure started last year that, so far, chooses companies to invest in based on equity and operating profit. The BOJ already owns about half the EFT market in Japan.
In order for the BOJ to follow through on its plan a new product will have to be placed in Tokyo market. It is that simple--and hard.
Haruhiko Kuroda, who made the announcement, also lengthened the average remaining maturity of government bonds bought and increased the maximum amount the BOJ can own of every Japan Real Estate Investment Trust.
The uncertainty, or lack of wisdom, caused the Japanese markets to sag even more than the New York markets on Friday. Sitting with a 2.7% increase at the time the announcement was made, the Nikkei 225 finished down 1.9%. Any time a market moves 4% in a single session there is going to be concern.
The most interesting aspect of the commentary on the announcement comes from those involved in how the purchases will be handled. Okasan Online Securities has that task and it acknowledged the risk of equity market meddling when such EFTs are eventually created by favoring certain stock shares over others. Okasan spokesman Yoshihiro Ito noted, "It's the same as if the BOJ were buying individual stocks, rather than pushing up the overall market. This aspect left a bad taste in the market." A bad taste that dropped the markets by over 4% in one afternoon.
However, in looking back at what America's government and central bank did with the bailouts, stimulus and other assorted programs, can you see any difference?
America's government, because of personal ties so many had with Goldman Sachs, were not at all displeased to see Lehman Bros. fall. Yet when it was their career-starting point that was on the block, government coffers opened and Goldman survived. Is that not meddling? Or how about saving AIG or General Motors?
The mere fact the government agenda also turned many hundred of billions of dollars into areas thus supported (alternative energies comes to mind) is another form of meddling. This is why the 'recovery' hasn't been accomplished so Main Street folk 'can feel it.'
Free marketplaces are a sham, around the globe these days. It is true that under the free market, money-grubbers abounded and scams developed. But under government control, politicians and their special interest supporters have an inside track that makes the race unfair from the outset for everyone.
Those that watch the markets with interest or those who have retirement funds being held hostage by the whimsical nature of economics have learned to accept government interference with outcomes "if that interference is done with Lady Justice's blindfold and just scales."
In today's world, the blindfold comes off for those who write the regulations while the scales are unjust, tipped decidedly in the government's favor. How else do you explain a central bank creating its own product and its own marketplace and...gee whiz! that's a lot like the Carbon Exchange, isn't it?
"I have sworn on the altar of God eternal hostility to every form of tyranny over the mind of man."--Thomas Jefferson
/