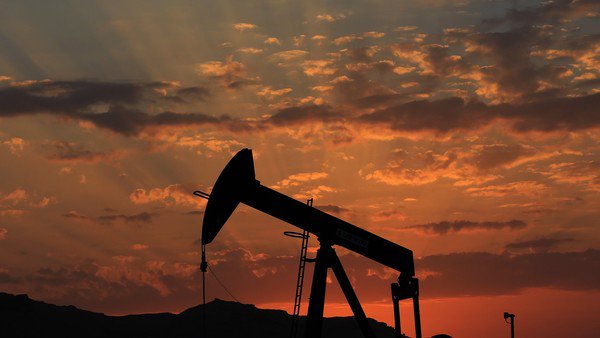 CRUDE CRASH
-

US crude dips below $31, hits fresh 12-year low
/
Justice Anthony Kennedy feels that if faithful Christians don't like his usurping of their rights to define marriage as between one man and one woman, then they should just quit their jobs if they happen to hold public office. In other words: "I am King, now do what I say... or else."
Justice Kennedy to Christians: Resign or Uphold the Law / Cites Hitler as his defense?
/
'Freaking Me Out' - Strange, Unexplained 'Trumpets' In January 2016 Across The World
/
Europe Fears Bail-Ins: Capital Flight Intensifies in Italy, France, Spain; Are German Banks Safe?
/
World Faces Terrifying Consequences As 'The Panic Of 2016' Has Begun: Gerald Celente - 'These Are Dangerous Times Indeed'
/
image: http://www.trunews.com/wp-content/uploads/2016/01/r-413.jpeg

Obama May Use Executive Action to Close Guantanamo: White House Chief
President Barack Obama will make good on a promise to close the U.S. naval prison in Guantanamo Bay, Cuba, his chief of staff Denis McDonough said Sunday.
/
Arizona Readies Bill to Outlaw Citizens Recording Cops on Private Property
/
/
/
Baltic Dry Index - Crashing hard
415.00 down from 468 in the last week or two

Bloomberg Markets
/
Economic Holes Increasing
The stock market drop last week technically made the U.S. economy recessionary. But you would not know it from the official reports. The stuff those official reports omitted is more pertinent than the alleged facts reported.
Today we will compare and (mostly) contrast the official numbers with research revelations.
The Federal Reserve raised interest rates in December because, officially, America had an unemployment rate of 5% and the economy was "back on track." That interest raise took place before the government compiled numbers showing 292,000 more jobs were created in December. Despite concerns about the global economy, the Fed shrugged those concerns off and the Administration crowed about how its policies were "making a difference."
I track employment numbers, county-by-county for each of the 3,171 state breakdowns. I could find possibly another 30,000 jobs had been added in December. Many of those were in part-time or seasonal work areas but there was no surge in industrial or construction or service sector jobs that would have possibly brought the total to 292,000. My number was eclipsed by each of the government reports for those areas.
This past weekend, David Stockman, former Reagan Budget Director and certainly no friend of the current Administration, put out a report that made my numbers balloon in size. Stockman reported a measly 11,000 jobs were added in December. He claims the BLS 'seasonal adjustment' tacked on 281,000 jobs to the December report. To be fair, some of my added numbers could have been part of the 50,000 additional jobs BLS added to October and November totals which means I could have been much closer to Stockman than I first thought, but there is no way to verify this.
Stockman, who should know from past experience, claims the BLS has added 320,000 jobs to every December report as part of its 'seasonal adjustment' for the past 12 years. That adjustment is .2% of the total employment of the country, based on the BLS jobs survey. It is easier to look at the more concise county reports and figure the gains and losses from there.
Just think about Stockman's claim against the backdrop of current news floating about. The government claimed our trade deficit got to its lowest level in 30 years, not on growth but because our exports shrunk by less than our imports. This was supposed to be good news. If you are merely looking at value of trade, then yes. Yet the Commerce Department made no attempt to explain how a lowering export system could have fueled a near-300,000 rise in jobs.
Let's go to another barometer of economic health--our rail system. It is already established the 10-12% drop in the stock markets is a recession indicator but the amount of rail tonnage is a better litmus test as you can find similarities in the truck, ship and airline freight sectors. Railways have been the preferred method of interstate shipment of cargo for 150 years. Railcar loads drooped 6.1% for the whole of 2015. Intermodal container and trailer traffic went up 1.6% but the killer was in December when rail volume sagged 8.9%.
Imports are down and interstate travel sagged, how does the 292,000 added jobs look now? But even worse, was the rail shipment areas where declines were the biggest. Coal cargo fell 27.9%, metallic ores lost almost 40% while oil and oil product car volumes fell 20.5%. Commodities, food especially, rail traffic was off by more than 30%.
Are you seeing a pattern of fact that doesn't bode well for increased employment? To combat this drop in cargo volumes, railroads are trimming "headcount".
How did the government's employment numbers rise?
Stockman explained, "Fully two-thirds of the seasonal adjustment [made by BLS] was in the construction sector. The 6.538 million jobs in the construction area was flattered by a 196,000 seasonal adjustment." How was this done with international and regional flow of construction material slowing?
What is happening in the government circles is America has not yet regained the construction jobs it had in December 2000. Construction jobs are "breadwinner" jobs meaning a family can live on the construction employee's wage alone. Stockman points out the U.S. economy is not creating new construction jobs any longer.
"What the BLS is doing is reporting 'born again' jobs," he reported. "This enables the Keynesian chorus [many of which are inhabiting the Federal Reserve] to claim 'progress and strength' while their counterparts on Wall Street sell stock based on 'blow-out numbers.'"
Yet still the markets sag and that is because on Main Street, people can see there is little improving. A job now does not necessarily translate to a job in the past. In fact, based on a "living wage" comparison from 1967 to now, America needs 2.5 jobs for every one of those late '60s jobs just to stay even. The jobs report isn't that good. The government has created this false economic news by regulation. It is now estimated 30% of all business cost in America is not adding to the final product but merely paid to comply with regulations emanating from Washington.
That expense is a drag on business profit. While officially "employing" someone in the sector, those individuals are not doing a lot of good to improve the business product. They are there simply to keep the unemployment numbers down and help raise the cost of the final product so the government can show increases in the economy.
The economy, over the past 15 years, has gained just 21,000 jobs per month on average that were not paid for by taxpayer funds. We are not paying enough, in fact, to just pay the salaries of these extra government workers--hence the extra $10 trillion in national debt.
We can no longer use the government reports at face value. With shipping volumes in disarray, with commodity values diminishing and with demonstrably false reports through unexplained 'seasonal adjustments', America's confidence level will take another beating. But the fact other government agencies believe their counterparts' reports is another indictment.
Word of warning, do not flip quarters with me. I can always win because I introduce the third area--the edge. By the same token, do not believe the government 'statistics.' There is a third edge there called Administrative agenda. That's what supports them, not the truth.
"I have sworn on the altar of God eternal hostility to every form of tyranny over the mind of man."--Thomas Jefferson
/
/
image: http://www.trunews.com/wp-content/uploads/2016/01/shutterstock_219761611.jpg

/
image: http://www.trunews.com/wp-content/uploads/2016/01/Trump-Farrakhan-Twitter.jpg

Nation of Islam Leader Agrees With Trump on Muslim Migration
Nation of Islam leader Louis Farrakhan said he agrees with Donald Trump's call to limit Muslims coming into the U.S. because of the threat they pose.
/
The Financial Crisis Of 2016 Rolls On – China, Oil, Copper And Junk Bonds All Continue To Crash
Never before have we seen a year start like this. On Monday, Chinese stocks crashed once again. The Shanghai Composite Index plummeted another 5.29 percent, and this comes on the heels of two historic single day crashes
last week
. All of this chaos over in China is one of the factors that continues to push commodity prices even lower. Today the price of copper fell another 2.40 percent to $1.97, and the price of oil continued to implode. At one point the price of U.S. oil plunged all the way down to $30.99 a barrel before rebounding just a little bit. As I write this article, oil is down a total of 6.12 percent for the day and is currently sitting at $31.13. U.S. stocks were mixed on Monday, but it is important to note that the Russell 2000 did officially enter bear market territory. This is yet another confirmation of what I was talking about
yesterday
. And junk bonds continue to plummet. As I write this, JNK is down to 33.42. All of these numbers are huge red flags that are screaming that big trouble is ahead. Unfortunately, the mainstream media continues to insist that there is absolutely nothing to be concerned about.
(Read More....)
/
Blast in central Istanbul tourist area leaves several killed
Ten people were killed and fifteen others were wounded after a large explosion rocked a central Istanbul square on Tuesday, a statement from the Istanbul governor's office said. Investigations were being conducted into the type of explosive which caused the blast and those responsible, the governor's office statement said.
/
Chicago Schools In "Dramatic Trouble": "They're Looking At A Disaster," Illinois Governor Warns
/
The China Syndrome: The Coming Global Financial Meltdown
/
/
/
/
/
/
/
/
Rail Road Cargo has now decressed 5% over the last 11 weeks. That was started back in October - that is now a decress of 55% that is huge in 11 weeks
Burns, Oregon - Community Meeting @ Burns High School
/
Tear Down This Fence! - Ammon Bundy Sends Message Home To His Mom - #OregonFront
Today was a very significant day in the effort to restore the land in Harney County Oregon back to the People.
A convoy of approximately 20 vehicles proceeded approximately 5 miles from the main camp at the Malheur Woldlife Refuge to take down the barbed wire fence intended to block cattle from grazing on government-seized land.
This was a beautiful day in American history, and of course a beautiful day for our Constitutional Republic.
/
lSlS HANDBOOK TEACHES HOW TO BLEND IN 'WEAR CROSSES' TO KILL
/
Plague Sweeping Across America Striking Multiple Cities—Find Out If Your Cities On The List
/
Rob Kirby-We Are Very Close to the End
/
Gerald Celente - Trends In The News - "As Predicted: The Panic Of 2016"
/
Oregon: WaterWatch Sues Feds Over Harm to Deschutes River In Bend
/
Coach Carrying Schoolchildren Attacked by Migrants In Calais
/
Giant Sinkhole Opens Up Threatens to Swallow New Jersey Home