CHAOS IN CAIRO: MILITARY CLAIMS CONTROL
-

Some cry 'coup' as Egypt's highest court annuls parliament, military extends power
----
A sense of dread...
---------
...coup d'état
/
DRONE CAUSES 'UFO' PANIC IN DC...
/
Another Worker Commits Suicide at APPLE Factory...
/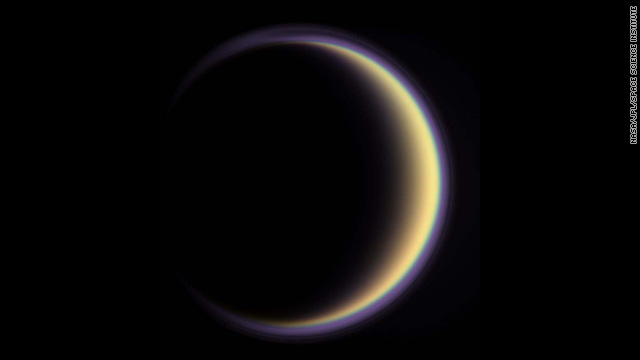 Moon of Saturn may have 'tropical' lakes...
/
Dread and Uncertainty Pervade Life in Diminished Greece...
---
Working Without Pay...
/
http://www.stevequayle.com/
Euro Has Collapsed!
June 14, 2012

Steve,
It is with trepidation that I write to you....The Euro has collapsed unofficially. The money is OUT of Greece, Spain, Portugal, Ireland, Italy, France, Belgium and the German Elites have begun to shore up their wealth in hard assets and precious metals. RBS has given orders to close two of their major equities sectors, thousands of jobs are going to be lost the next few days/weeks. Credit Sussie has called on top investors to head to Swiss safe harbor and hard asset diversified portfolios.
The Capital Controls are in place to keep the charade of control going for the next four to six months before the official collapse. Steve...this is it. The Euro has collapsed and no one has noticed it. Greek bank runs are close to $3.5 Billion Euros per day not the $1 Billion that is being reported. The rest of the PIIGS are in the same boat. Bank Holiday imminent in all of continental Europe in the coming days and weeks. This is again theatrics to keep the plebeians believing in some semblance of control.
Please warn your listeners to pull out of their bank accounts everything that they need. Keep only to pay the day to day expenses. If they have land to go to, please do so now. Steve I do not know how much longer I can keep writing to you. You were knocked off line during your show with the Haggmans right before your were going to divulge what I have told you with the Spanish bailout. It is getting dangerous for all of now.
Again the Euro has collapsed...I repeat the Euro has collapsed. Unofficially.

May God Help Us All....
V

COPYRIGHT STEVE QUAYLE- ALL RIGHTS RESERVED---NO CROSS POSTING UNLESS ACTIVE HOT LINK TO MY SITE STEVEQUAYLE.COM IS PROVIDED
http://www.stevequayle.com/
/
Those Who See Will Survive the Coming Monetary System Collapse
/
Report from Greece: Limited Capital Controls Implemented
/
SBSS 37. Blood On The Street - A look at how the Anglo American banking dynasties are preparing for the collapse of the dollar paradigm
/
Obama Plans to Grant International Tribunals Power to Supersede US Law and Impose Sanctions
/
US Government Study: Humans are National Security Threat to Oceans and our Planet
/
It's back: Middle Ages scourge of Black Death popping up in affluent regions of U.S.
/
Putin threatens timely response to US missile defense system in Europe
/
Britain to give banks $200 million to kick-start economy...
---Britain warns Argentina over Falklands 'aggression'...
/
National alert for surgeon after NY hospital shooting...
/
Spanish cave paintings oldest in world...
/
Parking lot fight between men, age 81 and 70, leaves 1 dead...
/
Pentagon makes June gay pride month
WASHINGTON (AP) — Last summer, gays in the military dared not admit their sexual orientation. This summer, the Pentagon will salute them, marking June as gay pride month just as it has marked other celebrations honoring racial or ethnic groups. In the latest remarkable sign of change since the military repealed the "don't ask, don't tell" policy, the Defense Department will soon hold its first event to recognize gay and lesbian troops. It comes nine months after repeal of the policy that had banned gay troops from serving openly and forced more than 13,500 service members out of the armed forces. Details are still being worked out, but officials say Defense Secretary Leon Panetta wants to honor the contributions of gay service members. "Now that we've repealed 'don't ask, don't tell,' he feels it's important...
/
Earthquakes that rattled Disneyland occurred near major fault
The 4.0 earthquake that rattled the Disneyland Resort's red-carpet premiere of the new Cars Land attraction occurred near a major fault in Southern California that can produce a magnitude-7.0 temblor. The 8:17 p.m. shaker occurred very near a section of the Whittier fault, which straddles the border of Los Angeles and Orange counties along the suburbs of Whittier, La Habra Heights, Hacienda Heights, Rowland Heights, Brea and Yorba Linda. Wednesday evening's quake occurred just 8 miles from Disneyland. "The Whittier fault is capable...
/
Wash. state to monitor tsunami debris for radiation
/
Mysterious Bones May Belong to John the Baptist
A small handful of bones found in an ancient church in Bulgaria may belong to John the Baptist, the biblical figure said to have baptized Jesus. There's no way to be sure, of course, as there are no confirmed pieces of John the Baptist to compare to the fragments of bone. But the sarcophagus holding the bones was found near a second box bearing the name of St. John and his feast date (also called a holy day) of June 24. Now, new radiocarbon dating of the collagen in one of the bones pegs its age to the early first century, consistent with the...
/
China 'forced abortion' photograph causes outrage
A photograph showing 23-year-old Feng Jianmei lying on a hospital bed, with the corpse of her unborn daughter on a plastic sheet beside her, has spread virally through the internet and forced the Chinese government to admit an illegal infanticide. The photograph, taken by her cousin, A San, was posted onto the internet on June 11, a week after local Communist party cadres in Ankang, Shaanxi province, forcibly aborted Mrs Feng's child. Mrs Feng and her 29-year-old husband, Deng Jiayuan, already have a child, a six-year-old girl. But,..
/
Mansion House speech: Sir Mervyn King says European banks need 'major recapitalisation'
Sir Mervyn King claimed Europe's leaders are failing to deal with a core problem at the heart of the crisis – the weakness of the region's banks, not just those in Spain that are to receive a €100bn (£80bn) bail-out. His comments came as the Chancellor insisted that "Britain will not take part in [a eurozone] banking union ... [and] will not stand behind eurozone banks". Sir Mervyn said that the problem with Europe's lenders was "one of solvency". He added: "Until losses are recognised, and reflected in balance sheets, the current problems will...
---
Debt crisis: ECB last hope as dam breaks in Spain
/
Europe on the brink as Greek crisis approaches climax
ATHENS — "Is it one minute to midnight in Europe?" That barbed question was posed this week by the economic historian Niall Ferguson and economist Nouriel Roubini. "This time Europe really is on the brink," the influential intellectuals wrote in an article for Germany's Der Spiegel news magazine, which considered the catastrophic political and economic choices that the continent made during the Great Depression and the possibility that history may be about to repeat itself. Nowhere do such concerns have more resonance today than in Greece...
---
Central Banks Promise To Save World On Monday If Greece Elects A Crazy Person This Weekend
/
Spain debt costs soar, UK prepares bank funding ahead of Greek election
/
ING Cut as Moody's Downgrades Dutch, Belgian Banks
ING Groep NV (INGA) and Rabobank Nederland were among five Dutch banking groups cut by Moody's Investors Service on concern that the recession, regional debt crisis and dependence on wholesale funds makes them vulnerable. Long-term debt ratings at ING, Rabobank Nederland, ABN AMRO Bank NV and LeasePlan Corporation NV were lowered by two grades, and SNS Bank...
/
Debt crisis: emergency action revealed to tackle 'worst crisis since second world war'
Sir Mervyn King has announced emergency measures to help banks and boost business lending after a warning from George Osborne that the "debt storm" raging on the continent had left the UK and the rest of Europe facing their most serious economic crisis outside wartime. In a joint proposal between the Bank of England and the Treasury, banks will receive cut-price funds provided they pass on the benefits to their business customers. This new "funding for lending" scheme could provide an £80bn boost to loans to the private sector within...
/
Ex-Soros Adviser Fujimaki Says Japan May Default by 2017
Investors should buy assets in U.S. dollars and other currencies of strong developed nations because Japan may default within five years, said Takeshi Fujimaki, former adviser to billionaire investor George Soros. "Japan is likely to default before Europe does, which could be in the next five years," the president of Fujimaki Japan, an investment advising company in Tokyo,..
/
Former US Officials Weigh In on Global Sea Treaty
CAPITOL HILL - Top officials of the former Bush administration have aired disagreements on whether the United States should join a global maritime treaty known as the Law of the Sea Convention. Former Defense Secretary Donald Rumsfeld and former Deputy Secretary of State John Negroponte testified before the Senate Foreign Relations Committee Thursday. More than 160 nations belong to the United Nations Convention on the Law of the Sea, which governs how nations may use the world's oceans and the resources they contain...
/
Freakish Hail Storm Pummels Dallas
"Apocalyptic-like" Dallas Hail
---
Dangerous Storms Hits Southwest at Rush Hour – No Warning for Supercell
-------
About 88,000 Without Power in Houston Area after Storm
/
Northern Colorado Fire Rages on
Here is a photo from the smoke from Fort Collins On Sunday 6-10-12 I am 40 miles North
/
Coloradans Wait to Learn If Homes Still Standing after High Park Fire
/
Waterspout in Venice
/
Panicked Democrats Tell Obama: Your Economic Message is Failing
/
Dennis Prager Q & A. at Denver Univ
/
Why You Absolutely Must Have Food Supplies, Hard Assets, and Reserve Cash
/
Lloyd's Preparing for Euro Collapse
---
Nervous Greek Voters Brace for Drachmageddon
/
The Genius of Mutual Indebtedness - Nigel Farage
/
Nigel Farage on the "EU Titanic" and the "Rebirth of National Socialism in Europe"
/
Foreclosure Activity Jumps in Troubling Sign for Housing Recovery
/
Syria Now in State of Civil War – UN
---
'Russia Does Not Sell Combat Helicopters to Syria' - Lavrov
--------
No-fly Zone on the Horizon in Syria?
--------------
Syrian Islamist Opposition Casts Out Christians
/
Palestinian Islamic Scholar Al-Yaziji: We Hope to Conquer Andalusia and the Vatican
/
See the Entire Fast & Furious Scandal…in 62 Seconds
/
Shiveluch volcano on Kamchatka spews ash 8 km high
---
56. Indonesia's Mount Gamkonora unleashes 3,000 meter high ash cloud
/
30-foot young diseased humpback whale beaches near Vancouver and dies
/
It's back: Middle Ages scourge of Black Death popping up in affluent regions of U.S.
/
Reports of bear sightings on the rise in Montana
/
Massive landslide closes highway in Costa Rica
/
Torrential rains pound Taiwan leaving six dead and thousands homeless
/
Energy Expert Byron King on Peak Oil, Natural Gas and Rare Earths!
/
Egypt Transition In Turmoil "Muslim Brotherhood"?