/
/
Obama has ordered the US Navy and Air Force to accelerate preparations for a limited air offensive against the Assad regime and the imposition of no-fly zones over Syria, debkafile reports. Their mission will be to knock out Assad's central regime and military command centers so as to shake regime stability and restrict Syrian army and air force activity for subduing rebel action and wreaking violence on civilian populations. debkafile's sources disclose that the US President decided on this step after hearing Russian officials stating repeatedly that "Moscow would support the departure of President Bashar al-Assad if Syrians agreed to it."
More than 29,500 Syrian refugees have fled through that border to the safety of Turkey in the past year, officials in Ankara have said. At least two thousand of those arrived within the past 48 hours, a major upswing in the number of people fleeing the violence at one time, according to the Turkish Foreign Ministry.
/
According to the U.S. Geological Survey, the quake's epicenter was located 25 km ENE of Oklahoma City. The first earthquake was of magnitude 3.3 recorded at 01:21 AM. After 15 minutes, another 2.8 comparatively weak earthquake rocked Oklahoma City.
/
...Beth Hallel is only one of a number of messianic Jewish congregations in the Atlanta area – and one of some 800 messianic Jewish congregations in the world, according to Joel Chernoff, CEO of Messianic Jewish Alliance of America (MJAA), up from zero in 1967. "Messianic Judaism is the fastest growing stream of religious Jewish life since 1967," said Chernoff, who said he grew up in a messianic Jewish family.
/
/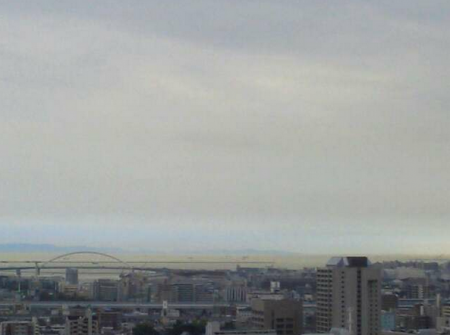 Omen? Waters near Osaka bay Japan turn pale yellow
/
Intense earthquake swarm rattles Alaskan peninsula
/
Will California's GM food referendum change what America eats?
/
Europe's Contagion Spreads Into China - Business Insider
By Cullen Roche
Much has been made in recent weeks about the Eurozone troubles and the spillover into China. It's nice to put things into context in order to understand the global effect here and see just how much the
European
weakness is hurting China.
/
Fears rise over EU handling of debt crisis...
/
Woman dies of flesh-eating bug in 6th US case...
---
Oregon man stricken with the plague...
-----COPS: Naked Man High On 'Bath Salts' Tries To Attack 3-Year-Old Girl On Miami Beach Playground...
-----------Woman high on 'bath salts' dies after attacking child...
/
/
Moody's: Spain's credit rating could be cut to junk within three months
The €100bn (£80bn) bank bailout agreed this week will "further increase the country's debt burden", the agency said, as it cut Spain's government bond rating from A3 to Baa3 – one notch above non-investment grade or 'junk' status. Moody's also cited the Spanish government's "very limited financial market access" and the weakness of the country's economy. It placed Spain on review for possible further downgrade as it awaited the outcome of audits of Spanish banks and further details of the bank bailout. Spain's rating could...
---
Italy Trembling on the Brink
--------
Europe's 'Worst Crisis' Requires Fiscal Union: Spain
------------Eurozone-crisis: Banking sector could be 'wiped out' if weakest nations leave
Few large eurozone banks would be left standing and the banking sector could face a €370bn (£298bn) lossif the euro crisis results in the single currency bloc breaking apart, according to one of the first indepth analyses of what might happen if the eurozone disintegrates. The analysis by Credit Suisse estimates that up to 58% of the value of Europe's banks could be wiped out by the departure of the "peripheral" countries - Greece, Ireland, Italy, Portugal and Spain - from the eurozone. Even if the single currency remains intact some €1.3tn of...
-------------------Debt crisis: Germany signals shift on €2.3 trillion redemption fund for Europe
Officials in Berlin say privately that Chancellor Angela Merkel is willing to drop her vehement opposition to plans for a "European Redemption Pact", a "sinking fund" that would pay down excess sovereign debt in the eurozone. "It is conceivable so long as there is proper supervision of tax revenues," said a source in the Chancellor's office. The official warned that there would be no "master plan" or major break-through at the EU summit later this month. Mrs Merkel rejected the Redemption Pact last November as "totally impossible", even though it...
-----------------------------
IMF approves €1.4bn Irish bail-out loan
---------------------------------
We Are Within Months of This Crisis Blowing Wide Open
/
Lauren Lyster and Heidi Moore infiltrate JP Morgan's Mafia Hearings in Washington DC!
/
Plague of Locusts Hits California Town
Brian and Deborah Campbell's backyard has been hit by a plague straight out of the Bible. Locusts, thousands of them, are eating through their commercial garden, destroying crops and leaving the once-thriving area nearly completely barren. "We don't know what to do," Deborah Campbell told local station KCRA. "We don't know how to stop it. We're just breeding them now." The locusts have also infested the garden of Brad Lucchese. They have decimated his produce, eating everything but the tomatoes. Lucchese told KCRA that his chickens...
/
/
U.S. Security Expands Presence at Foreign Airports
SHANNON, Ireland — An ocean away from the United States, travelers flying out of the international airport here on the west coast of Ireland are confronting one of the newest lines of defense in the war on terrorism: the United States border. In a section of this airport carved out for the Department of Homeland Security, passengers are screened for explosives and cleared to enter the United States by American Customs and Border Protection officers before boarding. When they land, the passengers walk straight off the plane into the terminal...
/
Focus on the Family, Other Evangelical Groups On Board For Granting Amnesty To Illegal Immigrants
The conservative evangelical group Focus on the Family, which was founded by James Dobson, announced yesterday that it, along with other evangelical leaders, is open to granting amnesty to illegal immigrants. Jim Daly, who heads the group, signed the "Evangelical Statement of Principles for Immigration Reform," which calls for bipartisan legislation that would include a provision that "establishes a path toward legal status and/or citizenship for those who qualify and who wish to become permanent residents" while also guaranteeing...
/
Humanoid Robot Learns Language Like a Baby
With the help of human instructors, a robot has learned to talk like a human infant, learning the names of simple shapes and colors. "Our work focuses on early stages analogous to some characteristics of a human child of about 6 to 14 months, the transition from babbling to first word forms," wrote computer scientists led by Caroline Lyon of the University of Hertfordshire in a June 13 Public Library of Science One study. Named DeeChee, the robot is an iCub, a three-foot-tall open source humanoid machine designed to resemble a baby. The similarity...
/
/
224 Homes Destroyed in NM Wildfire
----
1000 Firefighters Battle Ft. Collins Blaze, Wildfire Grows to 46,600 Acres, 10% Containment
-------
Smoke from Colorado Wildfire 60 Miles Away Blankets Denver
------------
Ft. Collins Fire a Hair's Breath Away from City
/
More Ohioans Looking into Earthquake Coverage
---
Hammers Alaska's Interior Hammered by Quake Swarm
----------
Fukushima's Osaka Bay Looking Yellow – Like Before the Great Hanshin Earthquake in 1995
-----------------
Erupting Undersea Volcano Near Oregon Caught in the Act
/
Army Worms Devour Crops at 40 NY Farms
/
USDA Reduces Estimate of Nebraska Wheat Harvest
/
Shallow 4.1 magnitude earthquake rattles downtown Los Angeles
/
Firearm-Friendly Towns in Idaho Lure Gun Makers
/
Group Calls Military Bibles a Threat to National Security
/
Eurozone critical mass: How it could all go down this summer with Italy and Finland exiting and banks in flames
/
Buildings in Mumbai shaken by mystery seismic tremors