/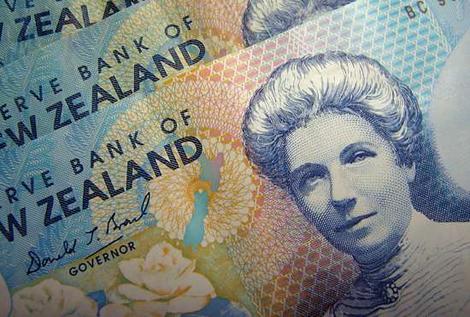 New Zealand planning Cyprus type seizure: The National Government are pushing a Cyprus-style solution to bank failure in New Zealand which will see small depositors lose some of their savings to fund big bank bailouts, the Green Party said today
+
AND - Puerto Rico sliding towards insolvency: Dark clouds are hanging over Puerto Rico. Its projected 2013 deficit follows a likely 2012 deficit and twelve preceding deficits stretching back to 2000. The economy has not been generating sufficient tax revenue to support the services that the government has been providing to citizens. The difference has been made up by borrowing in the bond market and loans from the Puerto Rico Government Development Bank. -

Reuters
/
Vows Military Action Against More U.S. B-52 Flights...
/
CYPRUS VOTE THREATENS NEW EURO TURMOIL...
/
Obama turning to executive power to get what he wants...
/
7 MARINES KILLED IN NEVADA DESERT...
HARRY REID BLAMES 'SEQUESTRATION'...
/
Chicago Cop 'Overwhelmed' By City Violence Takes Own Life...
/
Listen Closely: "Tick, Tick … Boom!" Wake up, It's An "Impending Crisis," Dead Ahead!
---
Can It Get Any Closer? Potential "Exact Double Top" in the S&P 500? A New Housing Bubble Is Taking Shape While Department To Start Sending Furlough Notices Thursday – Jim Rogers: Major Crash Ahead For U.S. Investors!
-------
Don't Think For A Second That The Crisis In Cyprus Is Over. The Banking Meltdown Is Just Getting Started, And The Consequences Could End Up Being Far More Dramatic Than Any of Us Could Possibly Imagine.
Nigel Farage Message To Europeans: "Get Your Money Out While You Can"
/
/
http://www.trunews.com/
/
Russia accuses Syrian rebels of chemical attack killing 16
RUSSIA accused Syrian rebels of using chemical weapons in an attack on Tuesday and said it was an extremely alarming and dangerous development. "According to information coming from Damascus, a case of the use of chemical weapons by the armed opposition was recorded early in the morning of March 19 in Aleppo province," the Russian Foreign Ministry said in a statement. It did not specify the exact source of information on the deadly attack, which Syrian President Bashar al-Assad's government and the rebels blamed on one another...
/
Russian Air Force Readies for Massive Drills
MOSCOW, March 19 (RIA Novosti) – More than 70 aircraft and some 1,000 troops will be deployed in a series of tactical drills in preparation for a large-scale exercise next week in northwest Russia, military officials said on Tuesday. Preparations for the exercise, codenamed Ladoga-2013, have begun in the Republic of Karelia, and the Leningrad, Smolensk and Tver regions with tactical drills by fighters, bombers and army aviation. Aviation to be used includes MiG-31 Foxhound and Su-27 Flanker fighters, MiG-25RB Foxbat interceptors, Su-24M...
/
REPORTS: Banks In Cyprus Could Be Closed For Another Week, ECB Working On 'Insane' Plan
---
Nigel Farage - Cyprus Rejection Sets Up A Crash In Markets
-------
Sinclair - Cyprus Disaster Is Much Bigger Than Being Reported
------------
Jim Willie: Gold to Trade at $8,000, Silver at $200 in New Trade Finance System!
/
Sinkhole swallows pond
- NEWCASTLE, CA (KCRA/NBC)
/
Expectations high for 'sungrazer' Comet ISON, possibly the brightest comet to ever shoot through the inner solar system
Ready for the "comet of the century?" Astronomers and amateur star-gazers alike are gearing up for what may be the brightest comet to ever whizz through the inner solar system. RELATED: 'PRAY' IF ASTEROID HEADS TOWARD TIMES SQUARE: NASA CHIEF Comet ISON is set to cruise through space this fall and NASA is already readying a team of scientists to monitor the potentially dazzling ice ball, Space.com reported. "It's a rare opportunity that we've got such a long heads-up time, so we actually have time to organize a campaign...
/
/
/
Emperor Bloomberg – TheBlaze
/
South Korean banks and media report computer network crash
/

/

/

/

A homosexual advocacy organization has launched a major attack on a member of the Duggar family, known for its TLC reality show "19 Kids and Counting." The

Duggar family

, led by Jim Bob and Michelle, have been open about their Christian faith and dedication to pro-family values. Their show focused on their 17, then 18, then 19 children. Now they also have two grandchildren. So when the eldest son, Josh, married and with two children already, applied for a position with

Family Research Council,

a key player in pro-family advocacy in Washington, D.C., the Gay and Lesbian Alliance Against Discrimination attacked. It described the FRC as "one of the country's most dangerous hate groups." FRC has yet to announce Duggar's hiring. It put out a statement explaining that Josh Duggar is among a handful of candidates being considered for a position with FRC, but no final decision has been made.
/
Will The Banking Meltdown In Cyprus Be A "Lehman Brothers Moment" For All Of Europe?
/