-http://investmentwatchblog.com/
/
http://drudgereport.com/
/
Internet 'security' bill CISPA moves to Senate...
/
Big Sis pushes citizenship for illegals...
POLITICO: IMMIGRATION LAW WOULD SECURE DEM VICTORIES FOR GENERATION, ELECTORAL SHIFT...
/
GUN, AMMO SALES SURGE AFTER BOSTON MARATHON BOMBING...
/
FRANCE LEGALIZES GAY MARRIAGE AFTER HARSH DEBATE...
/

April 23, 2013 – CHINA
/

April 23, 2013 – TOKYO
/
DAYS OF LOT: In accepting the "Advocate of Change" award at the GLAAD Media Awards on Sunday, former Democratic President Bill Clinton invoked the Declaration of Independence as confirming support for homosexuals as being "endowed with certain rights" but omitted the words "their Creator" as the source of those rights. The Declaration of Independence says, "We hold these truths to be self-evident, that all men are created equal, that they are endowed by their Creator with certain unalienable Rights, that among these are Life, Liberty and the pursuit of Happiness." (GLAAD was formerly known as Gay & Lesbian Alliance Against Defamation.)

More
/
/
/
WHO says new bird strain is 'one of most lethal' flu viruses...

Transmits more easily to humans...
H7N9 Cases Rise to 108; 22 Deaths Confirmed...
/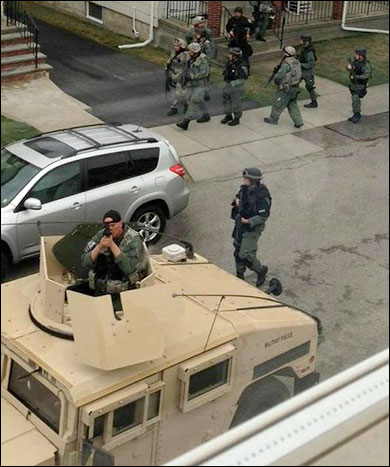 BOSTON WRONG: Residents Ordered Out Of Homes At Gunpoint By SWAT teams...
SHOCKING VIDEOS...