There is a gathering electoral storm - Nigel Farage MEP
/
Gerald Celente - InfoWars: Gerald Celente Unleashed - July 3, 2013 - Gerald Celente's 4th of July message to launch 2nd American Revolution from Colonial Kingston NY. This is the most powerful Gerald Celente Video ever. He talks about what is facing our nation and some of the biggest solutions that you can use in your life.
/
"Egypt – The Next President" New Islamist Group Taking Up Arms & Threatens Violence to Impose Sharia Law
/

15000 Russian Troops Heading to east coast. Foreign military drills in america. obama new world order 2013
/
You Won't Believe How Many People Showed Up For Pastor's 'Line In The Sand' Beach Service
Since TheBlaze reported Pastor Robert Dekker's planned "Line in the Sand" July 4 service on Rehoboth Beach, Del., the story has gained national attention. Glenn Beck, in fact, interviewed Dekker on his Monday radio program, during which Dekker further explained his goals after the town denied his permit request to hold a series of eight church services on
/
Militarized police gone wild across America; terrorizing citizens, shooting pet dogs, behaving like occupying military force
/
--
Botched Paramilitary Police Raids
/
U.N. Troops in Nebraska?
/
/
Colorado Democrats fail to stave off gun control-based recall efforts
Two Colorado Democratic lawmakers facing recall elections for their support of the state's strict new gun control laws failed in separate attempts to block or slow their recall elections Wednesday. The secretary of state's office ruled against Senate President John Morse of Colorado Springs, who wanted his recall effort invalidated because of a technical error
/
Tea Party groups ramp up fight against immigration bill, as August recess looms
After spending weeks dealing with the fallout from the IRS targeting scandal, Tea Party groups are starting to focus their energy on the immigration bill — a development that could imperil President Obama's hopes for a speedy approval. Before adjourning for the Fourth of July holiday break, the Senate easily approved its version of the
/
Crisis in Portugal sparks volatility
Talks between Portugal's prime minister and his coalition partner were said on Thursday to be progressing to defuse a political crisis that has jolted Lisbon's hope of a smooth exit from its international bailout. Prime Minister Pedro Passos Coelho kicked off meetings with the leader of the rightist CDS-PP party overnight and met with him
/
The smart money is quietly buying more gold The herd is selling gold – so should you be buying, asks Richard Dyson.
/
Brotherhood to Remain on Streets Until Morsi Reinstated...
Law requires Obama administration to cut off Egyptian aid...
Obama: US not backing any Egyptian party or group...
State Media: No PM appointed yet...
Military Takes Away CNN Camera During Live Broadcast...
30 dead, more than 1,000 wounded...
Anti-Americanism flares...
Coptic priest shot dead...
/
BLOOMBERG NEWS IS REPORTING DERIVATIVES COLLUSION… Traders May Need From $2 Trillion To $4 Trillion In Extra Collateral To Meet The New Requirements… Margin Calls Coming On US Too-Big-To-Fail Banks
/
BLOODBATH IN CAIRO
-

At least 42 killed in Egypt, Islamists call for uprising
/
Massacre at Muslim Brotherhood sit-in...
Islamists call for 'intifada'...
Sexual assaults rampant...
**WARNING GRAPHIC** Gang throws rivals from top of building...
Lynch mob waving Al Qaeda banners...
Law requires Obama cut off Egyptian aid...
Cairo seeks Gulf help as unrest continues...
Gunmen attack Sinai checkpoints close to Israel border...
/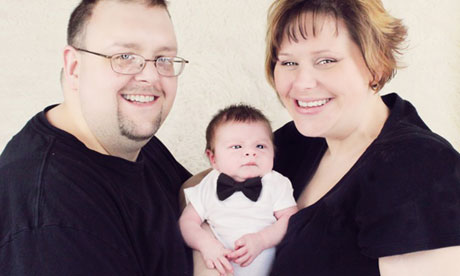 PERFECT: IVF baby born using revolutionary genetic-screening process...
/
Japan 'Insurance' Gold Buying Doubles On Yen Concerns
/
Gerald Celente — Second American Revolution about to begin? Eric Coffin — What does US jobs data mean for markets,Gold?
/
MUST SEE America Being Invaded From the South Border – Dennis Michael Lynch
/
Flesh-eating bacteria' kills one in Louisiana as three others also fall ill
Vibrio vulcanificus has claimed the life of one 83-year-old man and infected three others
The bacteria lives in warm, brackish saltwater
The Center for Disease Control recommends avoiding contact between open wounds and sea water
Skin infection often results in amputation of the affected area, and bloodstream infections can be fatal
/

/
7.2 and 6.6 magnitude earthquakes strikes Papua New Guinea
/

/
MADISON – Governor Scott Walker of Wisconsin signed a bill into law on Friday that requires all abortionists in the state to both show women ultrasound images of their unborn children and have admitting…
/
In the Spring of this year, US Army Lieutenant Colonel Matthew Dooley was condemned by the Joints Chiefs of Staff (JCS) and relieved of teaching duties at Joint Forces Staff College for teaching…
/
When you get into too much debt, really bad things start to happen. Sadly, that is exactly what is happening to Italy right now. Harsh austerity measures are causing the Italian economy to…
/
Trying to find a job in America today can be an incredibly frustrating experience. Most of the jobs that are available seem to pay very little, and there is intense competition for just…
/
HAWAII – Very weak unrest in the form of inflation and seismic activity continues at the largest active volcano of our earth, which has not erupted since 1984. However, this activity is not strong enough…
/
NYPD subway gas-attack test Monday
The NYPD will begin gassing subway stations across the city Monday to study airflow and prepare for a chemical disaster. But don't duck and cover just yet — the gases are harmless, non-toxic, colorless, odorless and unable to react with other airborne chemicals, sources said. Officials will disperse the "tracer gases" through subway tunnels across
/
Snowden Claims: NSA Ties Put German Intelligence in Tight Spot
For weeks now, officials at intelligence services around the world have been in suspense as one leak after another from whistleblower Edward Snowden has been published. Be it America's National Security Agency, Britain's GCHQ or systems like Prism or Tempora, he has been leaking scandalous information about international spying agencies. In an interview published by SPIEGEL in its latest
/
Mysterious radio bursts come from outside our galaxy
Astronomers using a radiotelescope to perform a survey of a broad patch of the sky have spotted a set of unusual events that last for just a handful of milliseconds. The events don't repeat and aren't accompanied by anything obvious at optical X-ray wavelengths. A careful examination of their properties, however, gives reason to believe