Posted October 9, 2013 at 12:30 pm by Oliver Darcy
"It will keep me and kids my age from having a future at all. This is the real face of Obamacare and it isn't pretty."
/
WHITE HOUSE, IRS EXCHANGED CONFIDENTIAL TAXPAYER INFO
/
MOODY'S: Obama wrong about default threat...
APPROVAL SINKS TO 37%
/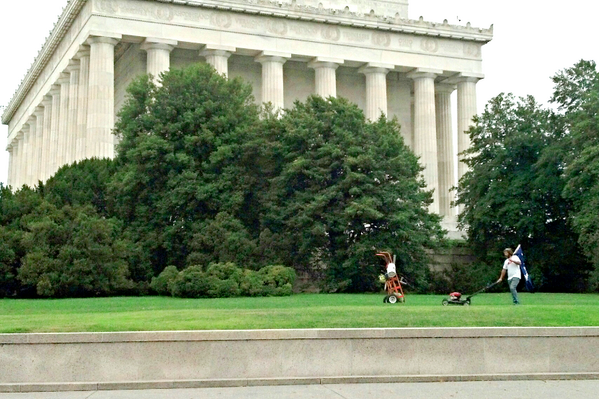 MAG: 'Conduct of National Park Service might be biggest scandal of the Obama administration'...
Volunteer memorial mower turned away...
Get Lost...
/
Obamacare a different law in red states
Republican lawmakers engage in "massive resistance" to health law, refuse to answer constituents' insurance questions.
/
HIPAA NOTICE OF PRIVACY PRACTICES
Effective Date: September 23, 2013
/


Truckers for the Constitution' Will Intentionally Jam D.C. Beltway, Arrest Congressmen If Cops Won't, Organizer Claims (UPDATED)
/


Arkansas Mother Outraged After Her Daughter Allegedly Brought Home This History Assignment on 'Outdated' Bill of Rights/
/





PARK RANGERS TURN 'GESTAPO'...





Visitors play 'catch me if you can'...





21 People Given Citations For Entering Grand Canyon; Mandatory Order To Appear In Federal Court...


/
U.S. Adds 2 Times More Debt than Economic Output in Last 2 Years...
Tensions Ratchet Up in Debt Battle...
Cantor to Obama: Quit Mocking Congress...
Reid wants $1 Trillion MORE...
CANCER TREATMENTS DEFUNDED, BIG BIRD RECEIVES $445 MILLION...
/
http://drudgereport.com/
/
Obamacare website cost more than FACEBOOK, TWITTER, LINKEDIN, INSTAGRAM...
'How can we tax people for not buying a product from a website that doesn't work?'
Major insurers, Dem allies repeatedly warned Obama admin...
REPORT: WH knew site might not be ready...
POLL: Just 1 in 10 report success...
DNC head says site designed for 50,000 max...
Once you get in, you can't get out...
Crazzzzzzzy code...
'It looks like nobody tested it'...
WASHPOST: Not code, but 'outdated, costly, buggy technology'...
CARNEY: 'I Don't Know' If Obama Has Tried Website...
Hawaii forced to relaunch after zero sign-ups...
/
GIRL RAPED AFTER JUDGE SENDS HER TO SEX OFFENDER'S HOME...
/
Greek Youth Unemployment Hits 55%...
/
Socialist Leader: Obamacare Will Fail – "Single Payer" Comes Next
/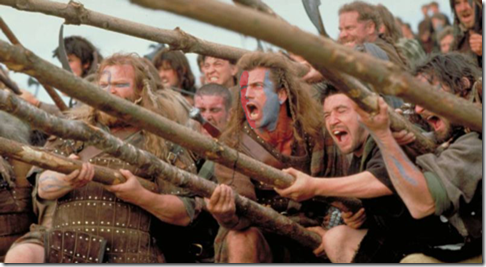 Obama: It's time for Americans to embrace my Dictatorship and their own slavery…or else
The people can not be all, and always, well informed. The part which is wrong will be discontented in proportion to the importance of the facts they misconceive. If they remain quiet under such misconceptions it is a lethargy, the forerunner of death to the public liberty. We have had 13. states independant [sic] 11. years. There has been one rebellion. That comes to one rebellion in a century and a half for each state. What country ever existed a century and a half without a rebellion?
And what country can preserve it's liberties if their rulers are not warned from time to time that their people preserve the spirit of resistance? Let them take arms. The remedy is to set them right as to facts, pardon and pacify them. What signify a few lives lost in a century or two? The tree of liberty must be refreshed from time to time with the blood of patriots and tyrants. It is it's natural manure…
Thomas Jefferson to William Stephens Smith, 13 Nov. 1787
Braveheart Freedom Speech - What Will You do without FREEDOM
/
Sebelius: We Are Bringing Western Civilization to Its Knees With Obamacare.
/
Glenn Beck Explodes Over Dictator Obama's Marxist Propaganda Bullcrap
/
"Stay Away" from Gold Says Morgan Stanley as India Doubles Silver Imports, China Keeps Buying
/
US civil war is coming – Financial Collapse Is Coming – Martial Law – Gerald Celente
/
HOLD YOUR GOLD & GET OUT OF THE SYSTEM! U.S. Adds Two Times More Debt than Economic Output in Last 2 Years And Now Reid Wants To Hike Debt Limit By $1T!!!
/
Obama Administration Proposes 2,300-Page "New Constitution"
/
Doctors: Patients Don't Need to be Dead Before We Harvest Their Organs
/
75,000 CATTLE KILLED IN SOUTH DAKOTA AFTER HISTORIC EARLY BLIZZARD
/
Ted Nugent On Politics: 'The Government Is So Out Of Control'-INFESTED WITH FRAUD AND DECEIT
/
Japanese Prime Minister Asks World For Help With Fukushima!
/
SHOCKING! Obama Planned Government Shutdown Weeks in Advance