PARK RANGERS TURN 'GESTAPO' - Folks, this is OUTRAGEOUS! The winds of revolution are blowing....Todd Starnes FOX NEWS
-
https://www.facebook.com/ToddStarnesFNC
/
PREZ TO SPEAKER: I won't negotiate...
OBAMA TO GIVE ANOTHER SPEECH...
Portrays GOP as kidnappers, arsonists... Developing...
/
'Closed' National Mall all set for Immigration Rally...
Man Fined $100 For Going For Run During Shutdown...
/
China warns US as superpower expresses concern for $1.3tn of investments
/
OBAMA DESTROYING DOLLAR, CHINA to TAKE U.S. LAND for DEBT: Ann Barnhardt
/
Pentagon Warns To Expect "Radical" Change In US Government Soon
/
Drones to Make 'Kill' Decisions on Their Own...
/
Obama Guns
/
Amber Alert vs Let's Move – TheBlaze
/
Glenn Beck: Move To Canada Before Obama Revolutionaries Start To 'Scoop People Up'
/
Extreme Hypocrisy! Obama Orders Federal Workers To "Make Life As Difficult For People As We Can"
/
It has never happened before in the history of the United States. We The People are watching a political game of chess unfold from our nations leaders and are on the very brink of a financial catastrophe like no other since our nations founding. When and if this occurs in just a mere 11 days, on October 17, President Obama is not looking to fix it but rather "shut down
/
Has ANYONE Actually Been Able To Successfully Sign Up For Obamacare Yet?
/
Revolution!!!!!! Americans Revolt Over Obama Shutdown (Videos)
/
/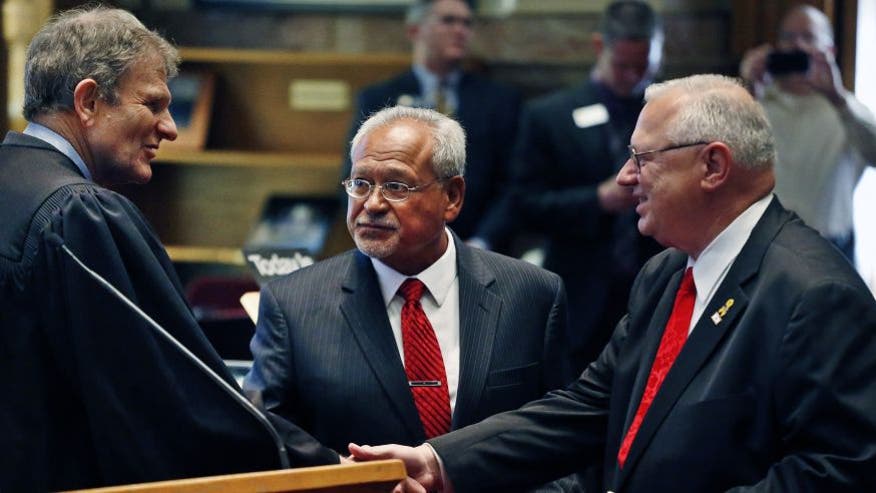 Colo. Gun-Rights Activists Plan 3rd Recall Effort
/
Frustrated Rural Colorado Counties Want to Secede
---
Status of Colorado Secession By County
/
Civil Disobedience and Civil Rights, DC Truckers Slowdown – The Obama Pretext for Martial Law?
/
Twitter Shuts Down 'Truckers'
/
The Case for Chicago Becoming the Next False Flag Event
/
Martial Law and the Economy: Is Homeland Security Preparing for the Next Wall Street Collapse?
/
New Worries Over Confiscating Bank Accounts
/
Central banks to add $15B in gold this year


Ben S. Bernanke, the world's most- powerful central banker, says he doesn't understand gold prices. If his peers had paid attention, they might have stopped expanding reserves that lost $545 billion in value since bullion peaked in 2011. Bernanke, who holds economics degrees from Harvard College and the Massachusetts Institute of Technology and led the

/


IMF fears 'asset spirals' in emerging markets on Fed tapering


The International Monetary Fund has called on Western central banks to move with extreme care as they wind down emergency stimulus, warning that a botched exits risk setting off an asset crash in emerging markets and worldwide contagion. "A repricing of risk could induce a run by investors holding speculative positions, especially if these are

/

Ecuador president compares US to Nazi Germany

Ecuador's President Rafael Correa said that American exceptionalism is reminiscent of Nazism "before and during World War II." "Does not this remind you of the Nazis' rhetoric before and during World War II? They considered themselves the chosen race, the superior race, etc. Such words and ideas pose extreme danger," Correa told RT Spanish. Correa referred to
/

YELLEN TO RUN THE WORLD
/
Congress Member Says "We Have Martial Law"
/
Economist Dr. Paul Craig Roberts contends, "The situation is unsustainable." It will blow up at some point, and Dr. Roberts predicts, "It will be worse than the Great Depression because in the Great Depression, prices fell along with employment. Now, prices will be rising and employment would be falling. . . . Gold and silver prices will explode in dollar terms." Join Greg Hunter of USAWatchdog.com as he goes One-on-One
/
Six Workers Contaminated Following Latest Fukushima Radioactive Spill
/
California Admits Only 1.65% Of Exchange Visitors Signed Up For Obamacare
/
Former Banker Comes Clean on Breaking Bad With Corrupt Big Banks
/
Jim Willie- No Taper Coming, Fed Will DOUBLE QE!
/
VA shuts down regional offices, veterans services impacted Auto Dealers Auto Repair Bar Carpet Cleaning Child Care Chocolate Coffee Dentist Doctor Florists Furniture Golf Course Gym Hair Salon Hotels Insurance Jewelry Landscaping Lo
/
Dem Congresswoman Suggests "Martial Law" to End Government Shutdown
/
Banks prepare 'war rooms' in case US defaults on debt
/
John Quincy Adams on Islam:The fundamental doctrine of the Christian religion, is the extirpation of hatred from the human heart.
/
Military chapel closed in Georgia: 'Shutdown: No Catholic service till further notice'
Father Ray Leonard, a Catholic priest who serves a Georgia military base, was not allowed to celebrate mass at the Naval Submarine Base Kings Bay this weekend. "Shutdown: No Catholic service till further notice," a sign posted on the chapel said. Leonard — who is contracted with the Department of Defense to minister the military
/
MasterCard joining push for fingerprint ID standard
The addition of MasterCard will help FIDO expand its standard to more types of transactions. The company's experience handling the multitude of existing payments industry standards will also be valuable. "Our involvement with the FIDO Alliance, as well as other activities across the industry, will help deliver strong security for consumers, merchants and issuers, as
/
House Democrats arrested during immigration protest
Several members of Congress were arrested after participating in an immigration "sit-in" on Capitol Hill demanding that House Republicans act to pass immigration reform. Reps. John Lewis, D-Ga.; Keith Ellison, D-Minn.;. Charles Rangel, D-N.Y.; Jan Schakowsky, D-Ill.; and Luis Gutierrez, D-Ill., were among the lawmakers arrested by the Capitol Police for blocking a street near
/
Issa: IRS Officials Sent Confidential Tax Info To Private Email Accounts
Rep. Darrell Issa, Chair of the House Oversight Committee, recently informed the IRS that the committee's investigation has revealed that senior IRS officials were using their private emails to transmit confidential tax information. The investigation was sparked by the agency's alleged targeting of conservative organizations seeking tax-exempt status. "e have uncovered a troubling pattern of
/
Obama's Tea party Cousin to Primary Kansas Republican for Senate seat
President Barack Obama's second cousin has confirmed to The Daily Caller that he will challenge Republican Sen. Pat Roberts of Kansas in the 2014 primary. Speculation that Dr. Milton Wolf, a diagnostic radiologist aligned with the tea party, would challenge the 77-year-old Roberts from the right has been rising in recent weeks, after Wolf sent emails to
/

/

/

/
Paul Craig Roberts: Worse than the Great Depression-Gold and Silver Prices Will Explode
/
Oct 17 Deadline for America's Debt Collapse
/
Rebellion of a Sheep -Intellectual Froglegs S2E12