PAPER: America's Superpower Status Ebbs Away...
/
Toddler Among 4 Stabbed in NYC...
'He was walking through park and just started going after people'...
/
AUDIO: 911 Operator Laughs When Man Reports Girlfriend on Fire...
/
Judge Sentences Murderer To Life In Prison, Then Officiates His Wedding, Bakes Cake...
/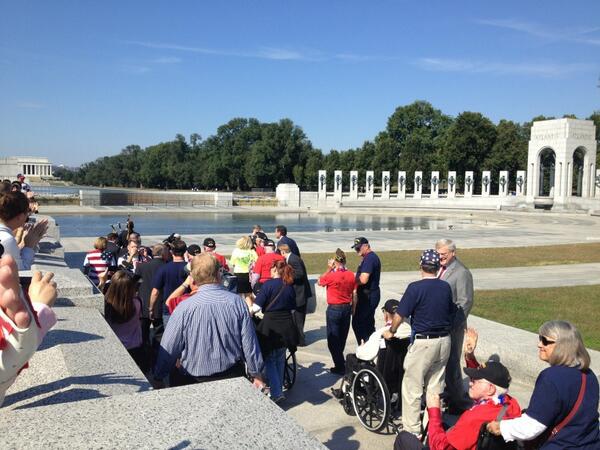 WWII vets defy order...
- WWII Vets Knock Over Shutdown Barrier to Visit Memorial
/
The Washington Terrorist Love Affair -
Gadi Adelman exposes terrorist infiltration at the highest levels of our government....with our government's blessing!
/
North Carolina Tea Party Rally
New ObamaCare Taxes You Probably Don't Know About
/
Democrats reject GOP effort to fund key parts of gov't...
Just 6.6% of EPA employees deemed 'essential'...
UPDATE: President cuts foreign trip short...
'Shutdown' Shows Signs Of Dragging On...
REPORT: WH REJECTED WWII VET REQUEST...
Boehner: Obama owns this...
Ruin Christmas?
/
WWII VETS THREATENED WITH ARREST
/
Woman elects euthanasia after botched sex change op...
/
Netanyahu Takes Aim at Iran's New President...
'As dangerous as 50 North Koreas'...
/
After 3 years, TheTeaParty.net finally gets IRS tax-exempt status...
/
Documents Reveal Govt Lied About PRISM, Aided Financial Collapse
/
Six Million To Pay ObamaCare Penalty, 69% of The youth (18-29) Polled Were Unaware They Had To Get Insurance
/
M 5.2 - REYKJANES RIDGE - 2013-10-01 19:41:31 UTC-MID ATLANTIC RIDGE-INCREASSING IN MAGNITUDE!
/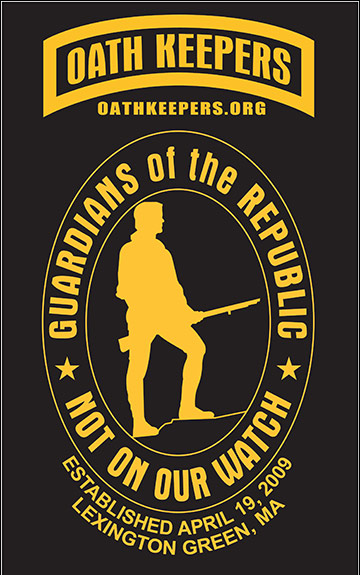 Oath Keepers is Going "Operational" by Forming Special "Civilization Preservation" Teams - War in the USA is not far off
-Oath Keepers is instructing its 30,000 members nation-wide to form up special teams and sub-teams in each Oath Keepers chapter, at the town and county level, modeled loosely on the Special Forces "A Team" (Operational Detachment A ) model, and for a similar purpose: to be both a potential operational unit for community security and support during crisis, but also, as mission #1, to serve as training and leadership cadre, to assist in organizing neighborhood watches, organizing veterans halls to provide community civil defense, forming County Sheriff Posses, strengthening existing CERT, volunteer fire, search-and-rescue, reserve deputy systems, etc., and eventually to assist in forming and training town and county militias (established by official act of town and county elected representatives).
http://www.youtube.com/channel/UC6sUAOWX7rnF7-l0lJwfXvg/videos
/
We Are 90 Days Away from the Total Loss of US Sovereignty
/
'A LITTLE 1940S GERMANY': PARENTS LIVID AFTER MIDDLE SCHOOLERS WATCH VIDEO OF CELEBRITIES WHO 'PLEDGE' SUPPORT FOR OBAMA — AND ASK VIEWERS TO DO LIKEWISE
/
Airmen say Air Force is punishing evangelical Christians
/
Marc Faber Warns & Jim Grant: We Have Reached The Endgame Of Monetary Policy, The World Will Witness Extreme Monetary Disorder
/
Meteor Explodes Over Ohio, Kills Two 2013:Notice where it hit, 4 miles from the 'Great Serpent Effigy Mound'!! REVELATION 12:12-Woe to the inhabiters of the Earth and of the sea! For the Devil is come down unto you,having great wrath!