DEADLY SWINE VIRUS SWEEPS US...
/
Plumes of Mysterious Steam Rise From Crippled Nuclear Reactor at Fukushima
/
36 Signs the Media Is Lying to You About How Radiation from Fukushima Is Affecting the West Coast
/
The Sinkhole That's Eating Louisiana
/
Thieves Are Using "Mystery Gadgets" to Electronically Unlock Cars And Steal What Is Inside
/
Mysterious Braille Message in California 'Grass Formation'
/
--------------------------------------------
--------------------------------------------
/
/
/
/
DATA GOLDMINE: WALGREENS, WALMART Offer Free Prescriptions to ObamaCare Customers...
/
In A World Opinion Poll, The U.S. Is Regarded As The Biggest Threat To World Peace
/
"Gold is Going to $7000.00 or Higher Based on fundamental's, now is a Good Buying Opportunity"
/
--------------------------------------
<
---------------------------------------
/
/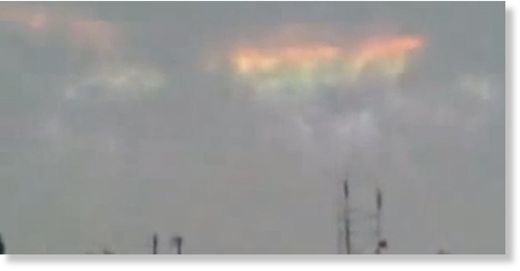 'Flashes of electricity were surging out of the ground and into the sky' - Mystery flashes linked to quakes?
/
Muslims Kill Dozens of Christians On Christmas Day & White House Remains Silent
/
Mass Animal Die-Offs -2013 This map is intended to show locations of mass animal deaths in 2013(MIND BLOWING)
/
LA County Government's Attack on Solar Powered Homes
/
European Commission To Ban Heirloom Seeds and Criminalize Plants & Seeds Not Registered With Government
/
Top Russian Nuclear Official: Fukushima catastrophe matched our worst-case scenario — U.S. Gov't Email: Radiation release thought to be 500 times higher than we calculated
/

January 1, 2014 – NEW YORK
/

January 1, 2014 – INDONESIA
/
Silver Down 36% In 2013 Despite "Skyrocketing Demand" – Perth Mint Sales Surge 41%
/
It's So Cold, Fire Crew's Hose Spray Freezes On Contact
/
US, Japan naval deployments are concerning: PLA Daily
China is concerned about naval deployments by the United States and Japan in the Asia Pacific region, according to a 2014 naval report issued by China through its military media. The PLA Daily, the official newspaper of China's armed forces, published an article on its navy web portal predicting that the major powers in the
/
Greenwald: Obama Admin Would Make Snowden 'Disappear' If He Returned To U.S.
During a heated exchange on CNN's The Lead, Guardian columnist and Edward Snowden ally Glenn Greenwald claimed that should Snowden return to the United States, the Obama administration would make him "disappear in prison" and "not allow him to speak". Saying that the U.S. government does not allow whistleblowers as in previous years, Greenwald claimed, "If Snowden came
/
Temperatures hit – 50 as cold snap hits central and eastern Canada
A frigid cold snap that can freeze exposed skin in a matter of minutes has swept across much of Canada, less than two weeks after hundreds of thousands of people in parts of the country were left without power after a vicious ice storm. Residents in Lynn Lake, Man., were dealing with frigid temperatures as
/
Gun from botched 'Fast and Furious' operation turns up after Mexican resort shootout
A gun from the failed "Fast and Furious" operation has turned up after a shootout at a Mexican resort last month, Fox News confirms. The gunfight took place between authorities and suspected cartel gunmen at a seaside Mexican resort on Dec. 18 in Puerto Peñasco. The gun was found and traced through the owner of
/
California court lets illegal alien practice law
The California Supreme Court ruled on Thursday that an undocumented Mexican immigrant should be licensed to practice law in a closely watched case on immigration rights. The unanimous ruling in favor of Sergio Garcia came after California legislators passed a bill last year that specifically authorized the high court to allow qualified applicants into the
/
Bean Counters' Given Death-Panel Powers
The chief of a foundation set up to help disabled people in life-threatening situations is warning Americans that the horrors his sister faced before her death a few years ago, and those burdens now being faced by the family of Jahi McMath, will just get worse. Because the government is taking over healthcare. Life-or-death medical
/
West Nile Virus kills 27 bald eagles in Utah
State wildlife officials say West Nile Virus appears to be the mystery illness that's caused more than two dozen bald eagles to die in Utah this month. The Utah Division of Wildlife Resources says results of laboratory tests on some of the first birds found indicate they died from West Nile. Officials say 27
/
SECY Of State Kerry Arrives In Israel For New Round Of Mideast Peace Deal Talks
/
New York Gets The Communist Leader It Deserves
/
/
Constitutional Law Professor Discusses Barack Obama's Top Violations of the U.S. Constitution
/
NYT, Hillary & Obama's War on a Mom
/
Warrantless Searches and Homeland Security
/
Judge Declares 67% of U.S. to be Constitution-Exempt Zone?