/
The Planned Sharia Law Invasion of the United States and Western Europe: Americans are allowing political correctness to pave the way for the imposition of Sharia Law inside the United States as we are too intimidated to name the threat for what it is
/
Here are the staff forecasts the Fed accidentally leaked
-
Here are the staff forecasts the Fed accidentally leaked
---
Fed 'Inadvertently' Releases Confidential Economic Forecasts...
/
EXPERT: One Of The World's Biggest Economic Hubs Is On The Brink Of A Financial Crisis, It's Spending Far More Cash Than It's Bringing In.
/
REPORT: Nearly 1 million illegals now in USA convicted of additional crimes...
/
Congressman and Agricultural Subcommittee Chairman: "Nearly 80 Percent of the Food Produced In the United States Contains Some Kind of GM [Genetically Modified] Product"
/
Central Banks Ready To Panic — Again…. Not 2008 All Over Again; This Is Something Much Stranger.
by John Rubino Less than a decade after a housing/derivatives bubble nearly wiped out the global financial system, a new and much bigger commodities/derivatives bubble is threatening to finish the job
/
Hacked traffic sign warns 'Ebola outbreak ahead'...
/
These are the U.S. Representatives who voted to ban GMO labeling and deny your right to know what you're eating


Julie Wilson staff writer (NaturalNews) "We should not raise prices on consumers based on the wishes of a handful of activists," said Rep. Mike Pompeo (R-Kan.), who just became consumer enemy number one after he decided to author a bill that destroys any chance Americans have of knowing what's in their food, specifically whether or not they contain genetically modified ingredients, or GMOs. What Pompeo ..
AlabamaByrne, Bradley (R-AL)
Roby, Martha (R-AL)
Rogers, Mike (R-AL)
Aderholt, Robert (R-AL)
Brooks, Mo (R-AL)
Palmer, Gary (R-AL)
Sewell,Terri (D-AL)
Young, Don (R-AK)
Kirkpatrick, Ann (D-AZ)
McSally, Martha (R-AZ)
Gosar, Paul (R-AZ)
Salmon, Matt (R-AZ)
Schweikert, David (R-AZ)
Sinema, Kyrsten (D-AZ)

Arkansas
Crawford, Eric (R-AR)
Hill, French (R-AR)
Womack, Steve (R-AR)
Westerman, Bruce (R-AR)

CaliforniaLaMalfa, Doug (R-CA)
Garamendi, John (D-CA)
McClintock, Tom (R-CA)
Bera, Ami (D-CA)
Cook, Paul (R-CA)
Denham, Jeff (R-CA
Costa, Jim (D-CA)
Valadao, David (R-CA)
Nunes, Devin (R-CA)
McCarthy, Kevin (R-CA)
Knight, Steve (R-CA)
Royce, Ed (R-CA)
Calvert, Ken (R-CA)
Walters, Mimi (R-CA)
Rohrabacher, Dana (R-CA)
Issa, Darrell (R-CA)
Hunter, Duncan (R-CA)

ColoradoBuck, Ken (R-CO)
Tipton, Scott (R-CO)
Lamborn, Doug (R-CO)
Coffman, Mike (R-CO)

Delaware
Carney, John (R-DE)

Florida
Miller, Jeff (R-FL)
Graham, Gwen (D-FL)
Yoho, Ted (R-FL)
Crenshaw, Ander (R-FL)
Brown, Corrine (D-FL)
DeSantis, Ron (R-FL)
Mica, John (R-FL)
Webster, Daniel (R-FL)
Nugent, Richard (R-FL)
Bilirakis, Gus (R-FL)
Jolly, David (R-FL)
Castor, Kathy (D-FL)
Ross, Dennis (R-FL)
Rooney, Thomas (R-FL)
Hastings, Alcee (D-FL)
Diaz-Balart, Mario (R-FL)
Curbelo, Carlos (R-FL)
Ros-Lehtinen, Ileana (R-FL)

Georgia
Carter, Buddy (R-GA)
Bishop, Sanford (D-GA)
Westmoreland, Lynn (R-GA)
Price, Tom (R-GA)
Woodall, Rob (R-GA)
Scott, Austin (R-GA)
Collins, Doug (R-GA)
Hice, Jody (R-GA)
Loudermilk, Barry (R-GA)
Allen, Rick (R-GA)
Scott, David (D-GA)
Graves, Tom (R-GA)

Idaho
Labrador, Raul (R-ID)
Simpson, Mike (R-ID)

Illinois
Kelly, Robin (D-IL)
Lipinski, Daniel (D-IL)
Roskam, Peter (R-IL)
Davis, Danny (D-IL)
Duckworth, Tammy (D-IL)
Dold, Bob (R-IL)
Foster, Bill (D-IL)
Bost, Mike (R-IL)
Davis, Rodney (R-IL)
Hultgren, Randy (R-IL)
Shimkus, John (R-IL)
Kinzinger, Adam (R-IL)
Bustos, Cheri (D-IL)

Indiana
Walorski, Jackie (R-IN)
Stutzman, Marlin (R-IN)
Rokita, Todd (R-IN)
Brooks, Susan (R-IN)
Messer, Luke (R-IN)
Bucshon, Larry (R-IN)
Young, Todd (R-IN)

Iowa
Blum, Rod (R-IA)
Loebsack, David (D-IA)
Young, David (R-IA)
King, Steve (R-IA)

Kansas
Huelskamp, Tim (R-KS)
Jenkins, Lynn (R-KS)
Yoder, Kevin (R-KS)
Pompeo, Mike (R-KS)

Kentucky
Whitfield, Ed (R-KY)
Guthrie, Brett (R-KY)
Rogers, Hal (R-KY)
Barr, Andy (R-KY)

Louisiana
Scalise, Steve (R-LA)
Richmond, Cedric (D-LA)
Boustany, Charles (R-LA)
Fleming, John (R-LA)
Abraham, Ralph (R-LA)
Graves, Garret (R-LA)

Maryland
Harris, Andy (R-MD)
Ruppersberger, A. Dutch (D-MD)

Michigan
Benishek, Dan (R-MI)
Huizenga, Bill (R-MI)
Moolenaar, John (R-MI)
Upton, Fred (R-MI)
Walberg, Tim (R-MI)
Bishop, Mike (R-MI)
Miller, Candice (R-MI)
Trott, Dave (R-MI)
Lawrence, Brenda (D-MI)

Minnesota
Walz, Timothy (D-MN)
Kline, John (R-MN)
Paulsen, Erik (R-MN)
McCollum, Betty (D-MN)
Emmer, Tom (R-MN)
Peterson, Collin (D-MN)

Mississippi
Kelly, Trent (R-MS)
Thompson, Bennie (D-MS)
Harper, Gregg (R-MS)
Palazzo, Steven (R- MS)

Missouri
Clay, Lacy (D-MO)
Wagner, Ann (R-MO)
Luetkemeyer, Blaine (R-MO)
Hartzler, Vicky (R-MO)
Cleaver, Emanuel (D-MO)
Graves, Sam (R-MO)
Long, Billy (R-MO)
Smith, Jason (R-MO)

Montana
Zinke, Ryan (R-MT)

Nebraska
Fortenberry, Jeff (R-NE)
Ashford, Brad (D-NE)
Smith, Adrian (R-NE)

Nevada
Amodei, Mark (R-NV)
Heck, Joseph (R-NV)
Hardy, Cresent (R-NV)

New Hampshire
Guinta, Frank (R-NH)

New Jersey
Norcross, Donald (D-NJ)
LoBiondo, Frank (R-NJ)
MacArthur, Tom (R-NJ)
Garrett, Scott (R-NJ)
Pascrell, Bill (D-NJ)
Frelinghuysen, Rodney (R-NJ)

New Mexico
Pearce, Steve (R-NM)

New York
King, Pete (R-NY)
Donovan, Daniel (R-NY)
Stefanik, Elise (R-NY)
Hanna, Richard (R-NY)
Reed, Tom (R-NY)
Katko, John (R-NY)
Collins, Chris (R-NY)

North CarolinaButterfield, G.K. (D-NC)
Ellmers, Renee (R-NC)
Jones, Walter (R-NC)
Foxx, Virginia (R-NC)
Walker, Mark (R-NC)
Rouzer, David (R-NC)
Hudson, Richard (R-NC)
Pittenger, Robert (R-NC)
McHenry, Patrick (R-NC)
Meadows, Mark (R-NC)
Adams, Alma (D-NC)
Holding, George (R-NC)

North Dakota
Cramer, Kevin (R-ND)

Ohio
Chabot, Steve (R-OH)
Wenstrup, Brad (R-OH)
Jordan, Jim (R-OH)
Latta, Robert (R-OH)
Johnson, Bill (R-OH)
Gibbs, Bob (R-OH)
Turner, Michael (R-OH)
Fudge, Marcia (D-OH)
Tiberi, Pat (R-OH)
Joyce, David (R-OH)
Stivers, Steve (R-OH)
Renacci, James (R-OH)

Oklahoma
Bridenstine, Jim (R-OK)
Mullin, Markwayne (R-OK)
Lucas, Frank (R-OK)
Cole, Tom (R-OK)
Russell, Steve (R-OK)

OregonWalden, Greg (R-OR)
Schrader, Kurt (D-OR)

Pennsylvania
Kelly, Mike (R-PA)
Perry, Scott (R-PA)
Thompson, Glenn (R-PA)
Costello, Ryan (R-PA)
Meehan, Patrick (R-PA)
Fitzpatrick, Michael (R-PA)
Shuster, Bill (R-PA)
Marino, Tom (R-PA)
Barletta, Lou (R-PA)
Rothfus, Keith (R-PA)
Dent, Charles (R-PA)
Pitts, Joseph (R-PA)
Murphy, Tim (R-PA)

South Carolina
Wilson, Joe (R-SC)
Duncan, Jeff (R-SC)
Gowdy, Trey (R-SC)
Mulvaney, Mick (R-SC)
Clyburn, Jim (D-SC)
Rice, Tom (R-SC)

South Dakota
Noem, Kristi (R-SD)

Tennessee
Roe, Phil (R-TN)
Fleischmann, Chuck (R-TN)
DesJarlais, Scott (R-TN)
Cooper, Jim (D-TN)
Black, Diane (R-TN)
Blackburn, Marsha (R-TN)
Fincher, Stephen (R-TN)

Texas
Gohmert, Louie (R-TX)
Poe, Ted (R-TX)
Johnson, Sam (R-TX)
Ratcliffe, John (R-TX)
Hensarling, Jeb (R-TX)
Barton, Joe (R-TX)
Culberson, John (R-TX)
Brady, Kevin (R-TX)
Green, Al (D-TX)
McCaul, Michael (R-TX)
Conaway, Michael (R-TX)
Granger, Kay (R-TX)
Thornberry, Mac (R-TX)
Weber, Randy (R-TX)
Hinojosa, Ruben (D-TX)
Flores, Bill (R-TX)
Jackson Lee, Sheila (D-TX)
Neugebauer, Randy (R-TX)
Smith, Lamar (R-TX)
Olson, Pete (R-TX)
Hurd, Will (R-TX)
Marchant, Kenny (R-TX)
Williams, Roger (R-TX)
Burgess, Michael (R-TX)
Farenthold, Blake (R-TX)
Cuellar, Henry (D-TX)
Green, Gene (D-TX)
Johnson, Eddie (D-TX)
Sessions, Pete (R-TX)
Veasey, Marc (D-TX)
Babin, Brian (R-TX)

Utah
Stewart, Chris (R-UT)
Chaffetz, Jason (R-UT)
Love, Mia (R-UT)

Virginia
Wittman, Robert (R-VA)
Rigell, Scott (R-VA)
Forbes, Randy (R-VA)
Hurt, Robert (R-VA)
Goodlatte, Bob (R-VA)
Brat, Dave (R-VA)
Griffith, Morgan (R-VA)
Comstock, Barbara (R-VA)

Washington
Herrera Beutler, Jaime (R-WA)
Newhouse, Dan (R-WA)
McMorris Rodgers, Cathy (R-WA)
Reichert, David (R-WA)

West Virginia
McKinley, David (R-WV)
Mooney, Alex (R-WV)
Jenkins, Evan (R-WV)

Wisconsin
Ryan, Paul (R-WI)
Sensenbrenner, James (R-WI)
Grothman, Glenn (R-WI)
Duffy, Sean (R-WI)
Ribble, Reid (R-WI)

Wyoming
Lummis, Cynthia (R-WY)
/
Florida Man Ordered by City to Keep BBQ Smell From Leaving His Property
/
Leftist Journalist: "It Would Be Funny If All Gun Rights People Got Shot Dead
/
Armed Civilians Ordered To Leave Recruiting Center After One Accidentally Fires A Shot
/
Corporate Media Links Louisiana Shooter to Tea Party
/


Obama Renews His Amnesty Tyranny


President Obama and other administration officials continue to push their thumb-in-the-eye approach to legal and illegal immigration with a series of unilateral moves that once again reveal their contempt for the American public and the rule of law—when they're not busy engaging in outright extortion.
/


We've recently reported that China is preparing for something very big in currency markets this October. We then learned that economic models from two very well known financial forecasters are predicting that governments around the world will run into serious problems starting around October 2nd of this year. Those forecasts come on the heels of a warning issued by economic analyst Michael Snyder who says that a financial collapse is imminent within the next six months.
A wide body of evidence suggests that something is in the works as economic numbers around the world are revealed to be nothing short of pure conjecture. Yet, despite the clearly disastrous direction in which the world is trending, politicians and media pundits maintain that whatever contagion existed has now been contained.
But a shocking report from Zero Hedge suggests otherwise. According to one of the world's leading financial web sites, major banking institutions like JP Morgan Chase and Goldman Sachs have been left speechless after the release of new data coming out of China. The news isn't necessarily that China just reported a massive increase in its gold holdings of some 600 tons, but rather, that they have actively dumped hundreds of billions of dollars worth of U.S. Treasuries over the last 15 months, with some $224 billion having been offloaded in just the last 90 days.


Shock Report: China Dumps Half a Trillion Dollars: "Something Is Very, Very Wrong"

Mac Slavo - [...] a shocking report from Zero Hedge suggests otherwise. According to one of the world's leading financial web sites, major banking institutions like JP Morgan Chase and Goldman Sachs have been left speechless after the release of new data coming out of China. The news isn't necessarily that China just reported a massive increase in its gold holdings of some 600 tons, but rather, that they have actively dumped hundreds of billions of dollars worth of U.S. Treasuries over the last 15 months, with some $224 billion having been offloaded in just the last 90 days.
/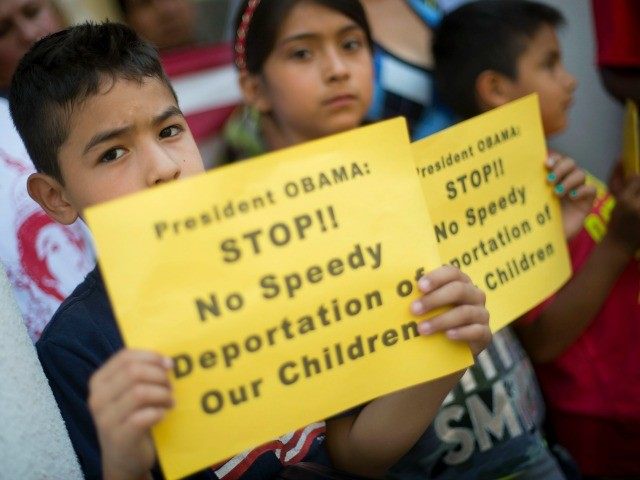 Report: 87 Percent Of Illegal Immigrants To Remain In U.S.
Breitbart - An estimated 87 percent of illegal immigrants in the United States will not face a threat of deportation from the U.S. and have "a degree of protection" due to President Obama's executive actions on immigration enforcement, the Migration Policy Institute concludes in a new report. The MPI report, issued Thursday, highlights the impact of the new policy guidance on immigration enforcement on the estimated 11 million illegal immigrants in the U.S. — namely the Obama administration's move to replace the Secure Communities program with the Priority Enforcement Program (PEP).
/
Armed Marine vet standing guard outside recruiting center told to leave or he'll be arrested
Bizpac Review - A Marine veteran standing guard outside an Armed Forces Recruiting Center has been told he is no longer welcome and ordered off the property. Matthew Benack took up a sentry post outside the Center in Jacksonville, Fla., in response to the deadly attack on five members of the U.S. military last week in Chattanooga, Tenn., WNCT reported. Police said the vet was within his constitutional rights to have a loaded weapon outside the center as long as the unidentified property owner gave permission. Benack said the owner, represented by Coldwell Banker Commercial Sun Coast Partners, initially allowed him to be there, but changed her mind. He was asked to leave Tuesday by the property management firm.
/
Is NC Requiring Barcodes for Backyard Chicken Owners?
Natural Blaze - The North Carolina Department of Agriculture and Consumer Services is using the Midwestern poultry avian flu outbreak as an opportunity to decree new requirements for chicken farmers. These newly released rules - in case of a potential event - have prompted small family farms, and backyard chicken owners to wonder how cozy the Ag Commission wants to be - and what happens if a quarantine is declared. 9 WNCT News reports: All poultry owners are now required to register for an NC Farm ID number, regardless of the number of birds owned. This ID number will help the department to alert poultry owners about outbreaks. Owners can register online after August 1.
/
The Biggest Difference Between Soybean Oil and Coconut Oil is Obesity and Diabetes
Natasha Longo - Up to 80 percent of the oil consumed in the U.S. today comes from soybeans, yet it is commonly hydrogenated and causing more obesity and diabetes than even diets high in fructose from sodas and processed foods. According to a just published paper by scientists at the University of California, Riverside, "Soybean oil is more obesogenic and diabetogenic than coconut oil and fructose in mouse: potential role for the liver," was published in the journal PLOS ONE.... While marketers will have you believe that soy is beneficial because our healthy Asian counterparts consume it regularly, this is arguably one of the biggest nutritional myths out there. Asians enjoy soy in its fermented state and in considerably smaller quantities than we do.
/
Are You Guilty of Being a Real Leader?
/
No Kidding: IRS starts Punishing Businesses for Helping Workers Buy Insurance
by James Quinn Obamacare – the gift that keeps on taking. Not only hasn't it covered the 30 million uninsured, saved families $2,500 per year, added one cent to the national debt, or improved...
/
image: http://www.trunews.com/wp-content/uploads/2015/07/ppgzujlwi11ow27jubwx.jpg

CNN host attacks Sheriff Joe on Obama birth certificate
CNN anchor Jake Tapper ripped into Maricopa County, Arizona, Sheriff Joe Arpaio Thursday, excoriating Arpaio for daring to call President Barack Obama's birth certificate a forgery. On "The Lead," Tapper said, "You've trafficked in this rather preposterous notion that Obama was not born in the United States and that he may have forged his birth
Read more at http://www.trunews.com/#sKug54avD4AAzy7K.99
Federal judge orders Marshals Service to seize 50 hard drives of secret investigation of the judge from Arpaio
PHOENIX — U.S. Marshals seized about 1,400 identification cards and 50 hard drives from the Maricopa County Sheriff's Office on Friday. The IDs were supposed to be turned over to the U.S. District Court...
/
Obama DOJ Plans To Investigate The Group That Busted Planned Parenthood
The U.S. Department of Justice announced plans to investigate the group that produced undercover videos showing Planned Parenthood employees admitting that they harvest and sell organs ripped from the bodies aborted babies. Politico reported...
/
image: http://www.trunews.com/wp-content/uploads/2015/07/582820f3b77a5f1f7c0f6a706700a6f0_c0-107-2555-1596_s561x327.jpg

Nancy Pelosi wants DOJ probe of Center for Medical Progress over Planned Parenthood sting
House Minority Leader Nancy Pelosi joined several Democrats Thursday in calling for a federal investigation into the Center for Medical Progress, the nonprofit group responsible for leaking secretly recorded conversations with Planned Parenthood executives. "Let's have an investigation of those people who were trying to ensnare Planned Parenthood in a controversy that doesn't exist," Mrs.
/
image: http://www.trunews.com/wp-content/uploads/2015/07/gettyimages-apple-at-sf-gay-pride.jpg

Apple backs bill banning LGBT discrimination
Apple joined other prominent US companies to support federal legislation that would ensure equal treatment in the workplace for lesbian, gay, bisexual and transgender (LGBT) individuals, the Human Rights Campaign announced Thursday. "At Apple we believe in equal treatment for everyone, regardless of where they come from, what they look like, how they worship or
/
image: http://www.trunews.com/wp-content/uploads/2015/07/1200x-11.jpg

/
image: http://www.trunews.com/wp-content/uploads/2015/07/20150721__c3e7fb3b29d2401c7a0f6a706700ee45-p1.jpg

Fleas test positive for plague in southern Colorado town; officials urge vigilance
Fremont County officials are urging vigilance after fleas tested positive for plague in the town of Florence. The fleas were collected and tested by the county's health department last week. The county sheriff's office did not specify which strain of plague was found in the fleas. "This is the first time in several years that
/
A southwestern Ontario family had a creepy encounter with a baby monitor watching their young child when it suddenly began playing music and a voice said they were being watched. It happened a little after nine in the evening on July 7 to a young family in Middlesex Centre, a rural area north of London,
/
image: http://www.trunews.com/wp-content/uploads/2015/07/Hole_swallows_truck_at_Citrus_County_hom_3214040000_21958919_ver1.0_640_480.jpg

Hole swallows truck at Citrus County home
A possible sink hole measuring about 30 feet deep opened Thursday in Citrus County, swallowing a truck. The Citrus County Sheriff's Office says the sinkhole opened at a home in Pine Ridge off West Brecken Ridge Court. Initial reports indicate it opened while a well was being drilled at the home. Nobody was injured when
/
The state of Kentucky
State forbids pastors calling homosexuality 'sinful'
/
/
content/uploads/2015/07/0101_WEB_b_Chase_Meth_Sheriff__t1070_hfc0343b63cf9bc4910466d44d9e31b50705931f8-302x250.jpg
/
/
/
Cheyenne, WY. I knew Dwight very well since 2009 - Owner of the coin shop - I hope they find the person who killed him
Dwight Brockman
1948-2015


Dwight M. Brockman, 67, of Cheyenne died July 20.

He was born April 30, 1948, in Cheyenne. Dwight graduated from Cheyenne's Central High in 1966. He was a musician, station manager at Little America from 1972-1979 and had owned The Coin Shop for 33 years.

Dwight worked for his dad at Brocks Sheet Metal as a youth and helped install the furnace systems in the Chisolm Homes subdivision. He drove school buses and did janitorial work for Laramie County School District 1 and worked construction for Ryman & Worth. He was a member of the Cheyenne Coin Club, Eagles Lodge, Elks Lodge and the Moose Lodge.

Dwight was a man of many talents and passions, including his undying commitments to the outdoors, his love for music and his "day-brightening" sense of humor.

He is survived by his wife, Ellen Brockman, whom he married Aug. 20, 1966; a son, David Brockman (Tammy); a daughter, Jennifer Winters; a brother, Paul Brockman (Norma); two sisters, Carol Smith (Bill) and Ruth Zeman; three grandchildren, Allora Brockman, Cecil Brockman and Marcie Winters; five sisters-in-law, Jan Quick, Rena Racine, Sally Hernandez (Ted), Phyllis Moore (John) and Shirley Smith (Jack); four brothers-in-law, John Riedle (Janet), David Riedle (Carol), Roy Riedle (Sherry) and Larry Clark (Chong); and numerous nieces, nephews and beloved others.

He was preceded in death by his parents, Everett Cecil "Brock" and Edith (Durham) Brockman.

A celebration of life will be from 3-6 p.m. Tuesday at the Eagles Lodge.

The family would like to thank the community for their love and support during this time. Friends who wish may donate to the Dwight Brockman/Cassidy Cooper memorial account at Meridian Trust Federal Credit Union, or a charity of their choice.

Friends may also sign his online guestbook at
www.wrcfuneral.com
.

This is a paid obituary.
https://www.facebook.com/photo.php?fbid=10206030329169704&set=a.2393069258552.2122334.1005524979&type=1&theater
In memory of Dwight Brockman and George Manley. Dwight was a fixture in Cheyenne with his little blue coin shop. I saw him almost every day and he waved every time. I'm getting stories about how he loved chatting with his customers just as much as he loved buying from and selling to them. One of those customers was George. I spoke with his sister and she told me that coin collecting was his r

...

etirement "hobby" and he loved to spend a few hours almost every day with his friend Dwight. Even our postman said that George was there most days leaning on a cane with one hand and the other elbow propped up on the class display cases as the two men just visited the day away. A tragic day for these men's families and a sad day for Cheyenne in general...Rest in Peace.
/
The infection rate of Ebola has doubled in the last two weeks.
/
Market Collapse Warning Signals Here. Bob Hoye - July 24, 2015
/
Furious Coal CEO Lets It All Out: "Obama Is Nation's Great Destroyer"
/
Pre-Crime Is Upon Us - "Schools Assess Students' Threat Level" From Kindergarten Up
/
Venezuela's Hyperinflation Crack-Up Boom On Its Way To Outer Space
/
TRUMP LOVES... DRUDGE
'IS AMAZING'...
NBCNEWS POLL: HE'S NOT SLOWING DOWN...
/
Group To Unveil Satan Statue In Detroit...

'Largest Public Satanic Ceremony In History'...
/
Legend Who Oversees $175 Billion Warns Global Ponzi Scheme Now Showing Signs Of Coming Unraveled
/
County official: No 'ill intent' after calling for military coup against Obama
- Jefferson County Recorder of Deeds Debbie Dunnegan called President Barack Obama "our domestic enemy
/
Exodus from Puerto Rico could upend FL vote in 2016 presidential race...
/
NEW CALIFORNIA: IMMIGRANT FLOOD TURNING VIRGINIA BLUE...

1/5th Nation of El Salvador Living Inside USA...

MS-13 Gang in Land of Colonial Williamsburg...

More green cards issued in year than entire population of original 13 colonies...
/
Greece rocked by reports of secret plan to raid banks for drachma return :Opposition demands answers after covert proposals attributed to Yanis Varoufakis and fellow ex-minister highlight deep split in Syriza party
/
IDF calling up hundreds of thousands for emergency-readiness war drills
/
The Stock Market Will Start To Fall In July? The Dow Plummeted More Than 500 Points Last Week
/
Chinese Stocks Suffer Second Biggest Crash In History, 1,500 Companies Halted Limit Down
/
Scientist and Stem Cell Expert Says Don't Be So Quick to Believe Vaccines Are Safe Dr. Theresa Deisher believes those made from fetal stem cell lines may pose a serious risk
/
Markets slammed by historic China sell-off... Developing...
/
Attorney for US Navy Sailors: Third death from exposure to Fukushima fallout — Baby with brain cancer has died — Reporters afraid to publish stories related to case — Professor: USS Reagan sailors were first people to be hit by plume outside of plant (VIDEOS)
/
INVESTIGATION: Three days before Dr. Bradstreet was found dead in a river, U.S. govt. agents raided his research facility to seize a breakthrough cancer treatment called GcMAF
/
The Persecution Of Christians Is Intensifying As Anti-Christian Hatred Sweeps The Entire World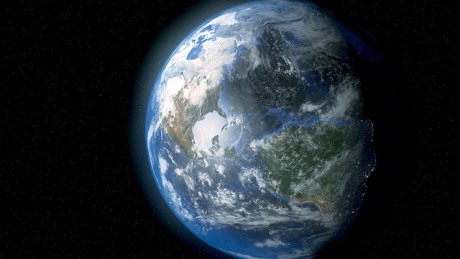 There is very little that the entire world seems to agree upon, but there is one very frightening trend that is now taking hold literally all over the globe. A passionate hatred of Christianity is sweeping across the planet, and very few global leaders have been willing to step forward and speak out against this rising persecution of Christians. In many parts of the Middle East, Africa and Asia, believers are being relentlessly attacked by extremists, churches are being destroyed, and laws are being passed to try to prevent the spread of the Christian faith. In some areas, the violence has become so extreme that Christians knowingly risk their own lives just to go to church services each week. Would you risk your life to go to church? In North America and Europe, the persecution is often
more subtle
. Even though violent attacks are still fairly rare, Christian beliefs are being undermined by new laws, comedians and television shows regularly mock the Christian faith, and many employers will immediately mentally disqualify a potential candidate for a job if they discover that an individual is a Bible-believing Christian. Sadly, this is just the beginning. In the years ahead, those that choose to be followers of Jesus Christ will face even greater persecution than we have seen already.
(Read More...)
/
image: http://www.trunews.com/wp-content/uploads/2015/07/635735374193110620-AP-BOY-SCOUTS-GAYS-74477582.jpg

Boy Scouts expected to end ban on gay scout leaders
The Boy Scouts, he said, "finds itself in an unsustainable position" regarding the ban. "I must speak as plainly and bluntly to you as I spoke to presidents when I was director of CIA and secretary of defense," Gates told the scout leaders. "We must deal with the world as it is, not as we
image: http://www.trunews.com/wp-content/uploads/2015/07/12791-a-teller-counts-euro-banknotes-insidebranch-of.jpg