/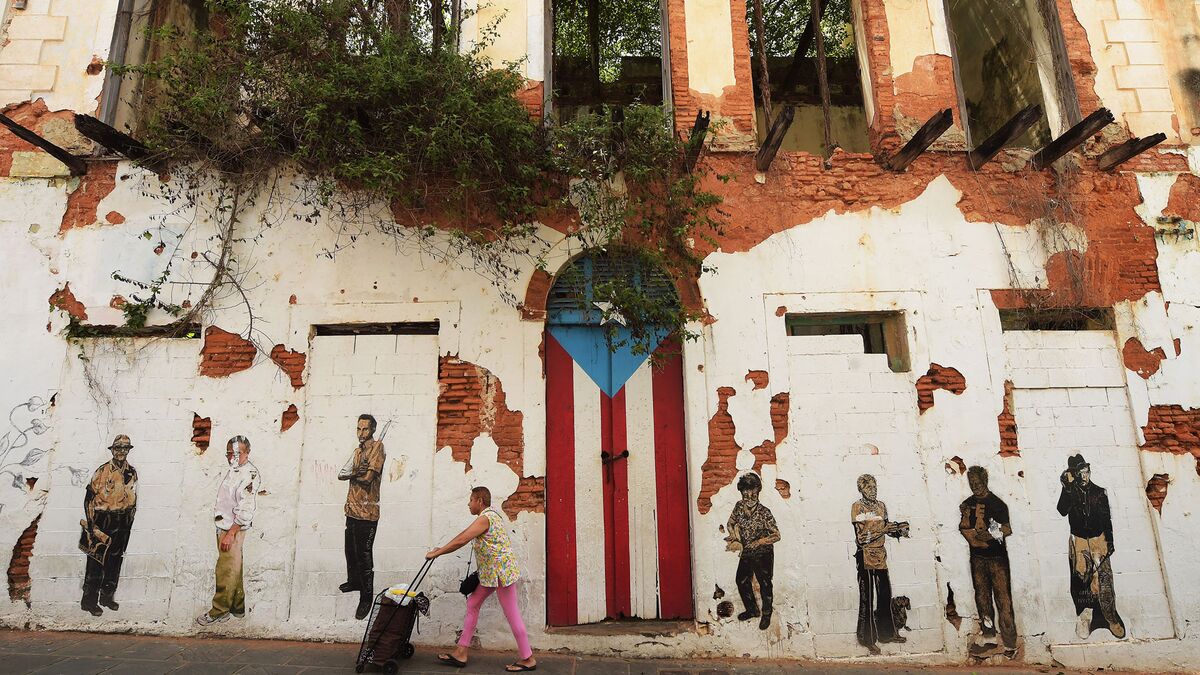 Photographer: Matt McClain/ The Washington Post via Getty Images
PUERTO RICO ON BRINK...

$5 Billion owed in next year...
/
4 Things That Are Happening Today That Indicate That A Deflationary Financial Collapse Is Imminent

When financial markets crash, they do not do so in a vacuum. There are always patterns, signs and indicators that tell us that something is about to happen. In this article, I am going to share with you four patterns that are happening right now that also happened just prior to the great financial crisis of 2008. These four signs are very strong evidence that a deflationary financial collapse is

right around the corner

. Instead of the hyperinflationary crisis that so many have warned about, what we are about to experience is a collapse in asset prices, a massive credit crunch and a brief period of absolutely crippling deflation. The response by national governments and global central banks to this horrific financial crisis will cause tremendous inflation down the road, but that comes later. What comes first is a crisis that will initially look a lot like 2008, but will ultimately prove to be much worse. The following are 4 things that are happening right now that indicate that a deflationary financial collapse is imminent…

(Read More....)
/
Planned Parenthood claims decadelong harassment...
NEW VIDEO HORROR: Senior Director Suggests 'Less Crunchy' Technique...
Defector blows whistle on how loophole opens door to fetal sales...
FIORINA: 'What has gone wrong in our nation'...
/
ABCWASHPOST POLL: Trump surges into BIG lead...
Supporters cheering...
DeBLASIO: No more Trump deals in NYC future...
Rick Perry compares to cancer...
LIMBAUGH: American people haven't seen something like this in long time...
/
Whistleblower: 34,000 combat vets still waiting for VA benefits...
/
Collapsed California bridge earned 'A' rating just last year...
Interstate shutdown reverberates...
/
ATF Works With FBI And VA To Get Veterans' Guns Taken Away
/
Family receives death threats after Big Pharma's illegal human experimentation leaves daughter permanently brain-damaged
/
Ted Cruz Applauds Iowa Couple Who Refused To Host A Same-Sex Wedding
/
BRICS bank opens for operations in Shanghai
/
Germany Replacing Bank Cards Eliminating Cash Withdrawals
/
Pay Attention Greece: Puerto Rico Refuses To Pay Creditors Before It Fully Funds Its Citizens' Needs
/
VIDEO: Legislators and corporate lobbyists meet in secret at Georgia resort
/
Black Rebel Flag Supporter Dies After Being Ran Off Road, Witness Says
/
Single Mom Arrested for 'Abandoning' Her Kids in the Food Court While on a Job Interview 30 ft Away
/
A Russian military satellite launched in March has made at least 11 close approaches to the rocket upper stage that released it into orbit, according to a spokesman for the U.S. Air Force. Such maneuvering capability is consistent with, but not necessarily indicative of, an on-orbit anti-satellite weapon. Air Force officials previously said they were
/
Yes, Pope Francis is encouraging civil disobedience, leading a rebellion. Listen closely, Francis knows he's inciting political rebellion, an uprising of the masses against the world's superrich capitalists. And yet, right-wing conservatives remain in denial, tuning out the pope's message, hoping he'll just go away like the "Occupy Wall Street" movement did. Never. America's narcissistic
/
image: http://www.trunews.com/wp-content/uploads/2015/07/2AB3B91100000578-3168531-image-m-32_1437416066617.jpg

Senior cardinal breaks ranks by questioning the Pope's authority to pronounce on climate change
A senior figure in the Vatican has questioned the Pope's authority to pronounce on climate change. Cardinal George Pell, who was appointed by Pope Francis last year to manage the Vatican finances, said the Roman Catholic church had 'no mandate' to lay down doctrine on scientific matters. His remarks indicated concern among some high-ranking Catholics
/
About 5,000 people – mainly from Syria, Afghanistan and Iraq – have arrived on the island of Lesbos to horrendous conditions as they pack into a 700-capacity centre. Desperate migrants are suffering from overcrowding, poor hygiene conditions and a lack of food on the island – which is just one of two in Greece set
/
image: http://www.trunews.com/wp-content/uploads/2015/07/lgbt-flag.jpg

Federal Agency Rules LGBT Workplace Discrimination Is Illegal
Neither federal law nor what's on the books in more than half the states — including Pennsylvania — includes specific protections for lesbian, gay, bisexual, and transgender workers. But the Equal Employment Opportunity Commission has decided the "sex" part of the employment discrimination ban based on "race, color, religion, sex, and national origin" in the
/
A local elected official in a small Kentucky county testified Monday she could not issue marriage licenses to same-sex couples because signing the document would signal her approval of a union that violates her religious beliefs. Rowan County Clerk Kim Davis stopped issuing all marriage licenses June 27, one day after the U.S. Supreme Court
/
image: http://www.trunews.com/wp-content/uploads/2015/07/Chicken.jpg

Estimated toll of bird flu approaching $650 million
The economic toll of avian flu on Minnesota's poultry industry has climbed to nearly $650 million, according to new data from University of Minnesota Extension. That is nearly double the estimate in May, when the disease was midway through its march through the state. "That's coming both from losses in the poultry production as well
/
image: http://www.trunews.com/wp-content/uploads/2015/07/84379217_tillingetal2015pic3.jpg

Arctic ice 'grew by a third' after cool summer in 2013
The volume of Arctic sea ice increased by around a third after an unusually cool summer in 2013. Researchers say the growth continued in 2014 and more than compensated for losses recorded in the three previous years. The scientists involved believe changes in summer temperatures have greater impacts on ice than thought. But they say
/
/
2 killed in The Coin Shop robbery in Cheyenne (I am posting this being I knew this person very well - He was one who was trusted when buying coins)
CHEYENNE - Two people were shot and killed during an armed robbery Monday morning just blocks from the location of the Cheyenne Frontier Days pancake breakfast downtown.

Cheyenne residents Dwight Brockman, 67, and George Manley, 76, were killed inside The Coin Shop at 510 W. Lincolnway.

Brockman is the longtime owner of the shop.

The suspect in the killings is described by police as a Hispanic male between 5 feet, 6 inches and 5 feet, 8 inches tall, wearing a dark shirt. He is still at large.

Cheyenne Police spokesman Dan Long said officers received a call about an armed robbery in progress at the shop around 9:30 a.m., not long after the Pancake Breakfast ended.

Officers responded and "formed a perimeter (around The Coin Shop). We entered the shop and did not find the suspect there," Long said.

It is unknown whether the suspect left the shop with any coins or other stolen goods.

Dean Cox is an employee at A+ Charlie's Appliances, across Lincolnway from the crime scene. He said he was working at the appliance store during the robbery and killings.

"We heard what we thought were muffled gunshots. But there is some construction going on (nearby), so we thought (the sounds) could be that," he said. "We went walking (toward The Coin Shop), and that's when the police starting showing up."

Throughout the day, several downtown blocks were barricaded by police while the search for the suspect was underway.

Loretta Jacobs, whose family owns Tony's Car Sales across the street from The Coin Shop, said she has never seen that level of police presence downtown.

Despite the violence, Jacobs said she "still feel(s) safe" in the area.

"The police are on top of (preventing crime downtown), usually," she said.

The search for the suspect spread well beyond downtown after police received a tip that the suspect may have hopped a train headed out of town.

Wyoming Highway Patrol officers and FBI agents stopped several trains and searched the tracks near Southwest Drive.

Long said it was ultimately determined that the suspect was not in the area around the tracks and likely did not hop onto a train.

Police believe The Coin Shop had at least one video security camera, but so far investigators have not been able to find any footage relevant to the shootings, Long said.

Monday afternoon, investigators used a laser imaging device known as a FARO to create a three-dimensional digital map of the crime scene inside the shop.

The hope, police officials said, is that recreating the crime scene will lead to clues that could help identify the suspect.

Two of Brockman's friends, Dennis Breene and David Rogers, were on the scene soon after the killings.

"I've known the man for 25 years. I just saw him last week when I sold him a bunch of coins," Breene said. "It's just unbelievable that I won't see him again."

Rogers described Brockman as "just the greatest guy."

Rogers said he was generous - Brockman sponsored Rogers' son's bowling team - and funny.

"I never left the shop without hearing a good joke or a funny story."

Breene said Brockman told him that there is typically a shotgun stored under the counter at The Coin Shop.

"He kept it so he could protect his store; he worked alone a lot," Breene said. "He must not have been able to get to (the shotgun) quick enough."

It has been an uncharacteristically violent week in Cheyenne.

Last Thursday, 23-year-old Saige Hack was found dead in his home after he shot at police, who returned fire, at his Stinson Avenue residence. The investigation into the case is ongoing, and no information about Hack's cause of death has been released.

The only other murder in the city this year happened in April: 26-year-old Jenessa Spencer was shot to death in her East 23rd Street home.

Daniel Guajardo, Spencer's 26-year-old ex-boyfriend, has been charged with her murder.
/
MD Found Murdered inside Florida Home Today. This makes 6 in 30 days, 5 still missing
/
Greek Prime Minister Asked Putin For $10 Billion To "Print Drachmas", Greek Media Reports
---
Greece Needs A €130 Billion Debt Haircut: Citi
/
Is The US Shale Industry About To Run Out Of Lifelines?
/
Fleas found with Bubonic plague in Colorado: Expert say's no reports of infected humans or animals after man dies and another man and dog sick just a few miles away
/
Second Planned Parenthood sting video: use "less crunchy" abortion method to get intact body parts for sale
/
Government Arresting Veterans for Anti-Obama Facebook Posts
/
Do Your Gun Rights Expire At Age 65?
/
Russian bombers fly 40 miles off California coast...
/
/
Gov't Official: Chilling report from Pacific Ocean:'Silence on the seas' — 'Quite literally, there isn't any fish' — Japan Professor: Fukushima posing reproduction risk to marine life, ongoing concern over bio-accumulation of radioactive material
/
Family Threatened With Government Fine For Parking Cars in Their Own Driveway
/
Confiscation Is Coming: Obama To Issue Executive Order Targeting 4.2 Million Retirees With Massive Gun Ban - July 22nd, 2015
/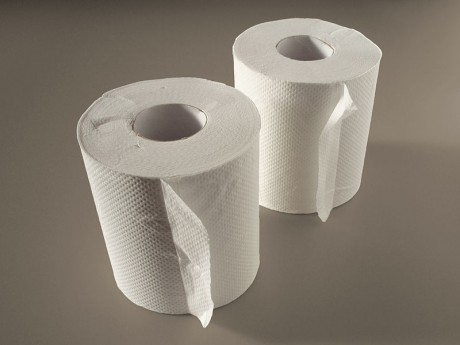 11 Signs That America Has Already Gone Down The Toilet: Our financial system is consumed with greed, we treat our military veterans like human garbage, and most of our 'leaders' in Washington D.C. are deeply corrupt
/
Just when you thought they've tried
every trick up their sleeves
to disarm American citizens, the creative minds within the Obama administration have come up with a new idea.
Because
seizing firearms from veterans
has been so successful, they figure they can give it a shot on a much more massive scale, and they'll be using a Presidential Executive Order to make it happen.
Confiscation Is Coming: Obama To Issue Executive Order Targeting 4.2 Million Retirees With Massive Gun Ban
/
Feds Get the Power to Seize Medical Records on 'Fishing Expedition' Investigations with No Subpoena from a Judge :In other words, the government may now use 'fishing expeditions' for medical records.
/
Obama Changes Oath of Allegiance for New Americans, Takes Out Pledge to Defend the USA
/
BREAKING: Pentagon Tells Military Recruiters 'No Guns' Allowed at Centers
/
/
Oklahoma Prosecutors Used Asset Forfeiture for Personal Expenses
/
7th Dead Doctor: Found Among Five Slain in California
/
Florida congresswoman proposes fascist mandatory vaccination law to remove parents' rights across whole country
/
Senators given under 60 minutes to read 1000+ page bill before vote: It goes without saying that if the Senators themselves don't have a chance to read a bill, then neither does the voting public have a chance to analyze it and give feedback to their rep
/
Illegal Alien Crime Wave in Texas: 611,234 Crimes, 2,993 Murders
/
ISIS BRATS MAKE DEATH VIDEO
/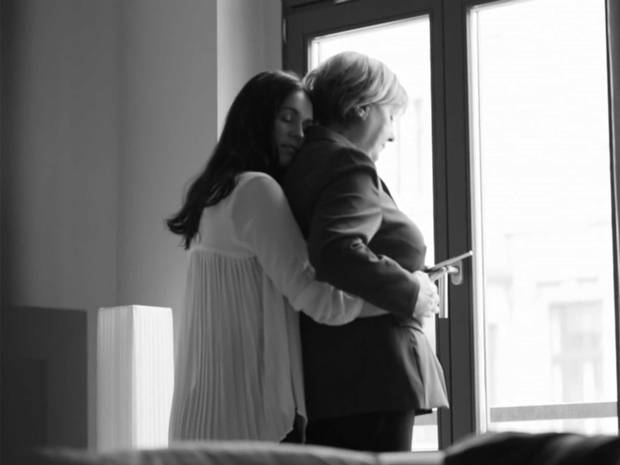 'Angela Merkel' stars in lesbian magazine ad...
/
CALIFORNIA MYSTERY: Unidentified Man Found Decomposing In Car...

Had More Than 1,200 Guns, 6.5 Tons Of Ammo...

Scopes, Bows And Arrows...
/
Democrats drop Thomas Jefferson and Andrew Jackson from dinner name...
/
VIDEO: Evokes 'twinge of fear' in 'open-minded white people'...
/
Commodities Collapsed Just Before The Last Stock Market Crash – So Guess What Is Happening Right Now?

If we were going to see a stock market crash in the United States in the fall of 2015 (to use a hypothetical example), we would expect to see commodity prices begin to crash a few months ahead of time. This is precisely what happened just before the great financial crisis of 2008, and we are watching the exact same thing happen again right now. On Wednesday, commodities got absolutely pummeled, and at this point the Bloomberg Commodity Index is down a whopping 26 percent over the past twelve months. When global economic activity slows down, demand for raw materials sinks and prices drop. So important global commodities such as copper, iron ore, aluminum, zinc, nickel, lead, tin and lumber are all considered to be key "leading indicators" that can tell us a lot about where things are heading next. And what they are telling us right now is that we are rapidly approaching

a global economic meltdown

.

(Read More....)
/
Capital exodus from China reaches $800bn as crisis deepens

China is engineering yet another mini-boom. Credit is picking up again. The Communist Party has helpfully outlawed falling equity prices. Economic growth will almost certainly accelerate over the next few months, giving global commodity markets a brief reprieve. Yet the underlying picture in China is going from bad to worse. Robin Brooks at Goldman Sachs
Russia is boosting its gold reserves as prices plunge

Russia has been building its gold reserves as part of a continuing effort to reallocate its reserve portfolio. But by growing its gold stockpile, Russia may be exposing itself to the risk of holding an asset whose value has been steadily heading south. "Russia has been aiming to diversify its forex reserves for some time,
White House in 'final stages' of plan to close Guantánamo Bay prison

The White House announced on Wednesday that it is finalising a plan to close the Guantánamo Bay detention facility in Cuba. A White House spokesman said it was in America's national security interest to close the facility which was opened by the Bush administration after the September 11 attacks to house detainees swept up in
/
In Order Not To See All Of The Signs That Are Pointing Toward A Global Economic Slowdown, You Would Have To Be Willingly Blind.
By Michael Snyder If you are looking for a "canary in a coal mine" type of warning for the entire global economy, you have a whole bunch to pick from right now. "Dr. Copper".../
/
Republican Operatives Plot To Sabotage Trump – But That Could Turn Him Into Their Worst Nightmare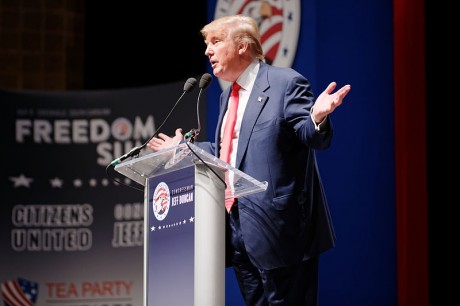 Could Donald Trump become the next Ross Perot? Right now, there is a push by Republican insiders to try to find a way to sabotage the Trump campaign and even potentially exclude him from future debates. These Republican operatives claim that he is "damaging the party", but what they really mean by that is that he is playing havoc with their plans of getting Jeb Bush into the White House. You see, the truth is that most of the other Republican candidates are just there for window dressing. All of the big money is already lining up behind Jeb Bush, and his campaign recently announced that it has already raised

114 million dollars

. Perhaps Scott Walker or Marco Rubio have an outside chance of contending with the Bush machine, but everyone else is just supposed to be cannon fodder and most of them know it. If everything goes to plan, Bush will clinch the nomination very early, and that is precisely the way that the Republican establishment wants it.

(Read More...)
/
Copper, China And World Trade Are All Screaming That The Next Economic Crisis Is Here
If you are looking for a "canary in a coal mine" type of warning for the entire global economy, you have a whole bunch to pick from right now. "Dr. Copper" just hit a six year low, Morgan Stanley is warning that this could be the worst oil price crash

in 45 years

, the Chinese economy is suddenly stalling out, and world trade is falling at the fastest pace that we have seen since the last financial crisis. In order not to see all of the signs that are pointing toward a global economic slowdown, you would have to be willingly blind. In recent months, I have been writing

article

after

article

detailing how the exact same patterns that happened just before the stock market crash of 2008 are playing out once again. We are watching a slow-motion train wreck unfold right before our eyes, and things are only going to get worse from here.

(Read More....)
/
Government Raid Targets Off-Grid Man's Underground Bunker
/
The Racism Experiment That Will Change The Way You Think About Racism Forever
/
'WELCOME HOME'
KENYA READY FOR OBAMA
---

HOPE AND CHANGE HITS AFRICA...
/
Trump makes Texas-size splash with visit to Mexican border...
'Great danger'...
Caught on Camera: Illegals Smuggle Drugs Into Laredo...
/
Pentagon Wants To Place A Power Radar System In Ukraine. US Government Is Getting Ready To Make Its Move In Syria, Turkey Is Now Allowing The Us To Use Its Airbase To Carry Out Strikes In Syria.
/
Capital exodus from China reaches $800bn as crisis deepens
Capital exodus from China reaches $800bn as crisis deepens China is reverting to credit stimulus after attempts to engineer a stock market boom failed horribly. The day of reckoning is delayed again. China is...
/
US Recession Imminent - World Trade Slumps By Most Since Financial Crisis
/
A Stunning Look At California's Historic Drought - From The Air