((Looney tunes in the news -(you just can not make this stuff up)))- But It shall get worse
/
Islamic State Terrorists Ready To Strike American Soil: Took Credit For Chattanooga Shooting Before Shooter ID'd As Muslim
/
WATCH: Gowdy Just Roasted Top Obama Official For This Hypocrisy About Sanctuary Cities :'You are not willing to mandate federal detainers, but you are willing to mandate that state and local law enforcement cannot assist you in enforcing immigration laws'
/
TV: Nuclear waste overflowing into Pacific Ocean at Fukushima — Officials: Impossible to stop the spill anytime soon — Torrential rainfall from approaching typhoon already too much for plant to handle
/
The artist himself. [Photo: Mary Turner/Getty Images for Halcyon Gallery 2015]
Meet London's most terrifying new statue
/
American Christians by and large apparently cannot read the signs of the times. Tribulation is at our door and a lukewarm church is blind and infected with a fatal case of Normalcy Bias.
/
Five Doctors Meet Untimely and Suspicious Deaths in Past Month – Five More Still Missing
/
Reposting - Notice how something major happened during the year of 4 blood moons - We are 6 months in keep a watchful eye. Just a Heads up!!!
162 - 163
Four TOTAL lunar eclipses occurred on the Jewish Passover and Feast of Tabernacles in 162 - 163 AD, coinciding with the worst persecution of Jews… and Christians in the history of the Roman Empire. Within 3 years the Antonine Plague killed eight million people, a third of the population.
Four TOTAL lunar eclipses occurred on the Jewish Passover and Yom Kippur Holidays in 795 - 796 AD
while King Charlemagne of the Holy Roman Empire established a DMZ buffer zone between France and Spain, ending centuries of Arab invasions into Western Europe.
842 - 843
Four TOTAL lunar eclipses occurred on the Jewish Passover and Yom Kippur Holidays in
842 - 843 AD.
Shortly after the eclipses the Vatican church in Rome was attacked and looted by an Islamic invasion from Africa.
860 - 861
Four TOTAL lunar eclipses occurred on the Jewish Passover and Yom Kippur Holidays in
860 - 861 AD
. Shortly after the eclipses the Byzantine Empire defeated Arab armies at the Battle of Lalakaon in Turkey and permanently stopped the Islamic invasion of Eastern Europe.
Four TOTAL lunar eclipses occurred on the Jewish Passover and the Feast of Trumpets Holidays in
1493 – 1494. Only
months after King Ferdinand and Queen Isabella of Spain ordered all Jewish people to leave the country (after about 200 AD, Spain became and remained a second Jewish homeland for well over a millennia. So deeply woven into the fabric of Spain are the Jews that neither history can be fully studied without considering the influence of the other).
"In the same month in which their Majesties (Ferdinand and Isabella)] issued the edict that all Jews should be driven out of the kingdom and its territories, in the same month they gave me the order to undertake with sufficient men my expedition of discovery to the Indies." So begins Christopher Columbus's diary.
The expulsion that Columbus refers to was so cataclysmic an event that ever since; the date 1492 has been almost as important in Jewish history as in American history. On July 30 of that year, the entire Jewish community, some 200,000 people, were expelled from Spain. Tens of thousands of refugees died while trying to reach safety. In some instances, Spanish ship captains charged Jewish passengers exorbitant sums, then dumped them overboard in the middle of the ocean. In the last days before the expulsion, rumours spread throughout Spain that the fleeing refugees had swallowed gold and diamonds, and many Jews were knifed to death by brigands hoping to find treasures in their stomachs.
1492 was the same year that the Jews were expelled from Spain and Christopher Columbus 'amazingly'…. discovered America which is home today for more than 5 million Jews outside Israel. Like Mordecai said to Esther – "help will come in another way!" And America was blessed by God. More important we believe that America's purpose was to protect Israel and offer a safe haven for the Jewish people. However, the question is… how long will America still continue this in our day?
/
Gerald Celente – Global Elite Move To Enslave Humanity As Greece's Surrender Shocks Greek People And The World
/
Texas Launches Gold-backed Bank, Challenging Federal Reserve
/
Get Ready For A Whole Bunch of Needles: Nationwide Mandatory Vaccination Bill Now Here! Law Will Punish States That Uphold Medical Choice.
by: Ethan A. Huff, Natural News Network (NaturalNews) Medical tyranny is apparently quite trendy in America these days, as a Florida congresswoman recently introduced a new legislative bill that, if passed, would restrict federal...
/
Ron Paul Warns Of Coming Stock Market Chaos As Bottom Falls Out Of Market…Record Highs Or Not, The Stock Market Is In For A Major Crash
Ron Paul warns of coming stock market chaos as bottom falls out of market by: Ethan A. Huff, Natural News Network (NaturalNews) Record highs or not, the stock market is in for a major crash...
/
Militia Leader: Shut Down All Mosques Until Further Notice
By, Ashley Jones The Pete Santilli Show A leader of the Arizona Militia has called for ALL AMERICANS to go to their neighborhood mosque and place a sign that reads: "Closed Until Further Notice". Capt...
/
Greece Is Just The Beginning: The 21st Century 'Enclosures' Have Begun
Zero Hedge - Greece is only the beginning. Greeks driven out of their country by the collapsed economy, demise of the social welfare system, and extraordinary rate of unemployment will take their poverty to other EU countries. Members of the EU are not bound by national boundaries and can freely emigrate. Closing down the support system in Greece will drive Greeks into the support systems of other EU countries, which will be closed down in turn by the One Percent's privatizations. The 21st century Enclosures have begun.
/
Germany Wastes No Time, Puts Greece "For Sale" On Craigslist
Zero Hedge - For sale are some recently acquired Greek assets for sale...
/
The Bankruptcy Of The Planet Accelerates – 24 Nations Are Currently Facing A Debt Crisis
Economic Collapse - There has been so much attention on Greece in recent weeks, but the truth is that Greece represents only a very tiny fraction of an unprecedented global debt bomb which threatens to explode at any moment. As you are about to see, there are 24 nations that are currently facing a full-blown debt crisis, and there are 14 more that are rapidly heading toward one. Right now, the debt to GDP ratio for the entire planet is up to an all-time record high of 286 percent, and globally there is approximately 200 TRILLION dollars of debt on the books. That breaks down to about $28,000 of debt for every man, woman and child on the entire planet.
/
5th holistic doctor (age 33) died in Florida making 5 dead and 5 more missing
Erin Elizabeth - I read about Dr. Baron Holt DC not long after he died less than a month ago near me here on the East Coast of Florida. Father's day June 21st. Dr. Holt was coincidentally found the very same day that Dr. Bruce Hedendal (also a DC found here on the E Coast of Florida) was found slumped over in his car. Like Holt, Dr. Hedendal was also extremely fit. Dr Hedendal been doing an athletic event earlier in the day before he was found in his car. My heart goes out to their families and all families.
* Related:
Totalitarian medicine: Medical boards threaten to destroy careers of doctors who question Big Pharma propaganda
/
Congress Could Soon Ban GMO Labeling Under New Bill
Natural Society - Want some more proof that Monsanto and other biotech giants are deathly afraid of GMO labeling initiatives passing within the United States? A new bill introduced by Monsanto's star representative, Mike Pompeo, could soon ban all mandatory GMO labeling in the US. The worst part? It was just approved by the House Agriculture Committee, which means it's one step closer to becoming a full-fledged law. The bill is formally known as H.R. 1599, or the 'Safe and Accurate Food Labeling Act of 2015.'
* Related:
Tell Congress to Protect Your Right to Know: Oppose the DARK Act
/
Homeless Cat Cuddles With Abandoned Baby, Saves It From Freezing To Death
Health Nut News - Human beings can be the cruelest, most selfish animals on the planet. Nothing is evidence of that more than the story of baby who was left in a box in a stairway of an apartment building on a freezing day Obninsk, Russia. Fortunately, the baby had a hero with him – a stray cat that the apartment tenants let hang around.
/
NC man who covered his property in Confederate flags is arrested, jailed...
/
Hitchhiking robot embarking on coast-to-coast tour across USA...
/
NYPD Pushes for Law That Would Turn Anyone They Want Into a Felon
/
Cuban flag goes up at State Department Monday...
/
CDC issues warning to avoid kissing chickens...
/
NOW GREECE BURNS...
Athens gets spoonful of financial relief to stave off collapse...
Bailout revives image of the 'cruel German'...
Harder, more selfish edge...
/
Muslim Marine murderer's father 'sexually assaulted wife and beat his son' - and wanted to take second wife 'because it was allowed under Islamic law'
/
San Francisco techies are hiring this Wiccan witch to protect their computers from viruses and offices from evil spirits
/
China Dumps Record $143 Billion In US Treasurys In Three Months Via Belgium
---
When It Comes To Total Debt, Greece Is Not That Much Worse Than France (Or The USA)
/
California Water Wars Escalate: State Changes Law, Orders Farmers To Stop Pumping
/
SHOWDOWN: KKK, African-American group plan rallies at South Carolina Capitol...
/
POLL: SHARP DIVISIONS AFTER HIGH COURT BACKS GAY MARRIAGE...
/
ITALY: Riots Break Out As Outraged Italians Demand And Get North African Muslim Illegal Invaders Moved Out Of Their Town
/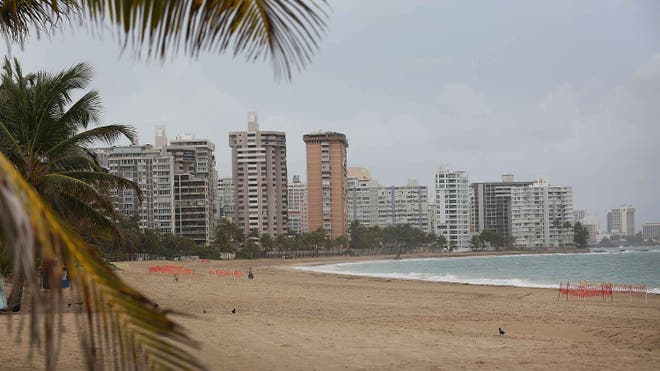 SAN JUAN, P.R. –
It seems like Puerto Rico can't catch a break – from its debt-burdened economy to losing a dramatic portion of its population to the mainland U.S. – and now it's facing a challenge with potentially catastrophic consequences.
The island is suffering from one of the worst droughts in its history, and the government has begun rationing water on the heavily populated eastern side of the country, including many of the neighborhoods in San Juan.
Already hurting over economy, Puerto Rico now faces severe drought, water rationing
/
Here's an explanation for Islamic terrorism that's never proffered:
Insanity and Stupidity
A never-spoken-about problem with Muslims is their inbreeding as a result of their long and deeply-ingrained practice of marrying first cousins — a practice that has been prohibited in the Judeo-Christian tradition since the days of Moses.
More than 7 years ago, the
UK's environment minister Phil Woolas
had sounded the alarm about this "very sensitive" issue that is "rarely debated". Referring to the culture of arranged marriages between cousins in the Muslim immigrant community, Woolas said: "
If you have a child with your cousin the likelihood is there'll be a genetic problem.
"
Woolas, whose views are supported by medical experts, said most cases occur in immigrant families from rural Pakistan, where up to half of all marriages involve first cousins. Woolas said: "If you talk to any primary care worker they will tell you that levels of disability among the . . . Pakistani population are higher than the general population. And everybody knows it's caused by first cousin marriage."
The problem is made worse by
generational
inbreeding. As Woolas put it, "Many of the parents themselves and many of the public spokespeople are themselves products of first cousin marriages." That would explain why research for BBC2's Newsnight in November 2005 showed that British Pakistanis accounted for 3.4% of all births but 30% of all British children with recessive genetic disorders.
Indeed, an entry in
Wikipedia
confirms that "Cousin marriages in Muslim majority countries are often preferred and even encouraged in some regions," and points to the fact that prophet Muhammad himself had married cousins.
But the problem isn't exclusive to Pakistani Muslims as Woolas seems to imply, but is pandemic among Muslims across the world.
According to Nicolai Sennels
, a Danish psychologist who has done extensive research into Muslim inbreeding,
close to half of all Muslims in the world are inbred:
70% of Pakistanis are inbred.
67% of Saudi Arabians are inbred.
64% of those living in Jordan and Kuwait are inbred.
63% of Sudanese are inbred.
60% of Iraqis are inbred.
54% of Muslims in the United Arab Emirates and Qatar are inbred.
25-30% of those in Turkey are inbred.
In England, at least 55% of Pakistani immigrants are married to their first cousins.
In Denmark the number of inbred Pakistani immigrants is around 40%.
Sennels points out that cousin marriage was sanctioned by Muhammad and has been going on now for 50 generations (1,400 years) in the Muslim world. This practice of inbreeding will never go away in the Muslim world since Muhammad is the ultimate example and authority on all matters, including marriage.
Sennels warns that
massive inbreeding in Muslim culture may well have done virtually irreversible damage to the Muslim gene pool, including extensive damage to Muslims' intelligence, sanity, and health.
(Similar effects were seen in the Pharaonic dynasties in ancient Egypt and in the British royal family, where inbreeding was the norm for a significant period of time.)
Below are the consequences of inbreeding:
1. Birth and birth defects:
100% increase in the risk of stillbirths.
50% increase in the risk that the child dies during labor.
The risk of autosomal recessive genetic disorders such as cystic fibrosis and spinal muscular atrophy is 18 times higher.
The risk of death due to malformations is 10 times higher.
2. Physical and mental retardation and illnesses:
The closer the blood relative, the

higher

the

risk of mental and physical retardation and schizophrenic illness.

The closer the blood relative, the higher the risk of schizophrenic illness, i.e., insanity.
Social abilities develop much slower in inbred babies. An academic paper published in the Indian National Science Academy found that "the onset of various social profiles like visual fixation, social smile, sound seizures, oral expression and hand-grasping are significantly delayed among the new-born inbred babies."
Research shows that if one's parents are cousins, intelligence goes down 10-16 IQ points.

The risk of having an IQ lower than 70, the official demarcation for being classified as "retarded," increases by 400% among children of cousin marriages.
All of which would explain the following phenomena among Muslims (Source:
Nicolai Sennels
):
1 out of every 3 Somalis are mentally ill.

More than 40% of the patients in Denmark's biggest ward for clinically insane criminals have an immigrant (i.e., Muslim) background.
One-third of all handicapped people in Copenhagen have a "foreign" (i.e., Muslim) background.
In Denmark, psychologist Sennels' native country, "non-Western" immigrants (who are mainly Muslim) are more than 300% more likely to fail the intelligence test required for entrance into the Danish army.
In Denmark, Muslim children are grossly overrepresented among children with special needs. One-third of the budget for Danish schools is consumed by special education.
64% of school children with Arabic parents in Denmark are still illiterate after 10 years in the Danish school system. The immigrant drop-out rate in Danish high schools is twice that of the native-born.
The U.S. is not immune. According to Sennels, "One study based on 300,000 Americans shows that

the majority of Muslims in the USA have a lower income, are less educated, and have worse jobs than the population as a whole.

"
Muslims' average lower IQ means a lowered ability to enjoy and produce knowledge and abstract thinking, which would explain why:
The Arab world translates just 330 books every year, about 20% of what Greece alone does. In the last 1,200 years years of Islam, just 100,000 books have been translated into Arabic, about what Spain does in a single year.
7 out of 10 Turks have never even read a book.
Only 9 Muslims had ever won the Nobel Prize, and 5 of those 9 were for the "Peace Prize."
According to Nature magazine, Muslim countries produce just 10% of the world average when it comes to scientific research (measured by articles per million inhabitants).
Sennels concludes:
The troubling reality being referred to is the widespread practice of Muslim inbreeding and the birth defects and social ills that it spawns.
The tragic effect of the Left's control of the boundaries of debate is that any discussion about vital issues such as these marks an individual as an "Islamophobe" and a "racist."
A person who dares to point at the pathology of inbreeding in the Muslim community is accused of whipping up hatred against Muslim people.
But all of this could not be further from the truth. To fight against inbreeding anywhere is to defend humanity and to defend innocent babies from birth defects….
Let us keep in mind that Muslims are the first — though maybe not the biggest — victims of Islam….
In fact, it is the Left's callous silence on this issue (and on so many others) that exposes who is truly "anti-Muslim."
~Éowyn
/
/
Lord Weidenfeld states; It was the Christians that saved me from the Nazis in 1938 and I want to repay them by saving them from ISIS.
A Jewish man in the U.K. is funding the rescue of up to 2,000 Christian families from Islamic State terrorists in Syria and Iraq to show his gratitude for the Christians who saved him from Nazi persecution, The Independent reported on Tuesday.
The resettlement project, named Operation Safe Haven, last week arranged the flight of 150 Syrian Christians to Poland, where they will seek refugee. The group aims to provide 12-18 months of paid support to the refugees, according to The Independent.
The man behind the project is Lord Weidenfeld, 94, a former publisher who said he has "a debt to repay" to Christians because they provided him as a child with food and clothing, and helped him reach Britain after he fled Nazi-occupied Austria. In 1938, a year before the start of World War II, he arrived in Britain by train as part of the Kindertransport rescue effort that brought thousands of Jewish refugee children to the U.K.
"I had a debt to repay. It applies to so many young people who were on the Kindertransports," he said. "It was Quakers and other Christian denominations who brought those children to England."
"It was a very high-minded operation and we Jews should also be thankful and do something for the endangered Christians," he added.
Lord Weidenfeld said he hopes to repeat the work of Sir Nicholas Winton, who organized Kindertransport trains that saved 669 youths from Nazi-occupied Czechoslovakia. The famed humanitarian died on July 1.
Operation Safe Haven has faced criticism for its exclusion of Muslims, who have also been persecuted and forced from their homes by ISIS.
Lord Weidenfeld defended the project's focus on Christians saying, "I can't save the world, but there is a very specific possibility on the Christian side. Let others do what they like for the Muslims."
/
Putin's Boy Scout Army:FLASHBACK Russia's government has revived and revitalized Soviet-era youth clubs to train a new generation of militarized patriots. But they're spending more time learning to throw knives than build campfires.
/
Major Chain Stores Shutting Down as America Faces'Birth Pangs of Retail Apocalypse'
There is chatter across the web about dozens of major retail chains that are expected to permanently shutter a large number of their store locations this year. Popular names like Abercrombie & Fitch, Barnes & Noble, Chico's, Children's Place, Coach, Fresh & Easy, Gymboree, JCPenney, Macy's, Office Depot, Pier One, Pep Boys, and many others are named as soon-to-be casualties in what some news sources are now referring to as the coming "retail apocalypse."
The Economic Collapse Blog pins 2015 as a significant "turning point" for the U.S. economy, ominously warning that at least 6,000 retail store locations are expected to close this year based on company announcements. Many American consumers are already witnessing the birth pangs of this retail apocalypse as brick-and-mortar department, specialty, and even food shops close their doors for good.
/
The President Of France Wants Eurozone Members To Transfer Their Sovereignty To A United States Of Europe
The President of France has come up with a very creative way of solving the European debt crisis. On Sunday, a piece authored by French President Francois Hollande suggested that the ultimate solution to the problems currently plaguing Europe would be for every member of the eurozone to transfer all of their sovereignty to a newly created federal government. In other words, it would essentially be a "United States of Europe". This federal government would have a prime minister, a parliament, a federal budget and a federal treasury. Presumably, the current national governments in Europe would continue to function much like state governments in the U.S. do. In the end, there may be some benefits to such a union – particularly for the weaker members of the eurozone. But at what cost would those benefits come?
(Read More....)
/
Some American Military Units Are Being Disarmed In Preparation for Civil War
/
FEMA official warns: "[…] everything west of Interstate 5 will be toast", massive natural disaster coming
/
Human sewage eating away sewer pipes throughout drought-stricken California
/
For decades, local and state governments in the United States have made promises to their employees that they cannot keep. They guaranteed a certain level of income to retirees at a time when America was its most prosperous, and when most people didn't live as long as they do now. Those lucrative pensions they promised are
starting to catch up to them
in a big way.
Earlier this week, Moody's cut Chicago's credit rating to "junk," largely due to their $20 billion pension shortfall, and they put the City of Houston on notice. Many of the major pension funds use the stock market to bolster their savings, but despite record profits on Wall Street, it doesn't seem like any of them reached their revenue goals. California's Public Employees Retirement System only reached a third of the annual revenue they projected, and the state's teacher fund failed to reach their goal. Overall, Moody's found that the 25 largest public pension funds in the US have a $2 trillion budget shortfall.
That means that many state and local governments may face credit rating cuts in the near future, which will leave them owing even more money. Chicago for example, is now paying an exorbitant 8% yield on their bonds, which amounts to almost twice as much as a homeowner would pay for a 30 year mortgage. If other cities have to deal with credit rating downgrades (which they soon will), paying off their liabilities will quickly turn into a Sisyphean task. Widespread municipal bankruptcies will soon become a common feature in America's financial landscape.
Day of Reckoning for American Pensions Is Fast Approaching, Moody's found that the 25 largest public pension funds in the US have a $2 trillion budget shortfall.
/
'We are Going to Collapse your Banks': Greek Government Insider Lifts the Lid on Five Months of Financial Blackmail:We went to a war thinking we had the same weapons as them. We have underestimated their power
/
Gun Control is Genocide - documentary by Mike Adams:It is only the presence of citizen firepower that prevents government -- which is inherently evil and destructive -- from enslaving the population
/
Pope Francis denounces Bill of Rights, says only his personal body guards should own guns
/
Mandatory Adult Vaccines Coming to California or GO TO JAIL! SB792
/
Incredible video captures moment a huge net of lightning from a 60,000ft-high 'cloud shelf' fills the skies above Nebraska after massive supercell storm
/
/
Foreign Troops On US Soil Confirmed As Northern Strike Begins - War & Depopulation Or Change? There Are No Other Choices
/
'The Streets Of Athens Will Fill With Tanks': Kathimerini Reveals Grexit 'Black Book' Shocker
/
The DOJ is investing millions of dollars in research to spy on students at public schools nationwide
/
Global Currency in Sight China is promoting greater use of the yuan in global trade, investment and as a reserve currency
/
Nuclear Expert: We should be very worried about ongoing catastrophe at Fukushima… 'Complete failure' of ice wall built to contain extremely radioactive water… Plutonium is flowing into Pacific, will for many years to come — Strontium in ocean hits record
/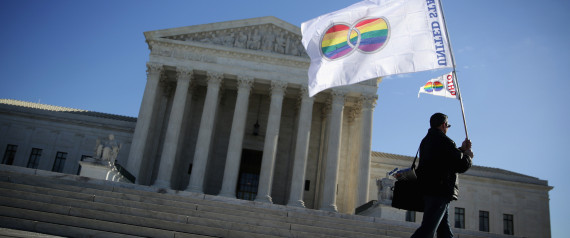 Here Are The 379 Companies Urging The Supreme Court To Support Same-Sex Marriage
/
Facebook bans Ex-Army call to Arms video! Here is that video
- Strong words used to the end
------------------------------------------------------------------
------------------------------------------------------------------
Texas Launches Gold-backed Bank, Challenging Federal Reserve
/
Clinton, Obama seek gun control in wake of Charleston massacre
/
Obama admin looks to ban some Social Security recipients from owning guns
- The Obama administration wants to keep people collecting Social Security benefits from owning guns if it is determined they are unable to manage their own affairs, the Los Angeles Times reported.
/
Leaked Document Exposes How Over 238,000 Veterans Died Waiting for Health Care
/
image: http://www.trunews.com/wp-content/uploads/2015/07/Screen-Shot-2015-07-04-at-9.30.57-AM.png

Obama prepares to cut Putin's cash flow if he doesn't play ball over Ukraine
The United States is preparing to punish Russia by starving off its access to western credit if President Putin does not meet demands for peace in Ukraine, it has been reported. The Times reports that senior US officials have drawn up proposals to further close off credit in the West for Russia if the country
/
China's gold reserves stood at 1658 tonnes at the end of June, the central bank said on Friday, up 57 per cent from the last time it adjusted its reserve figures more than six years ago. Despite the tonnage increase, gold now accounts for 1.65 per cent of China's total forex reserves, against 1.8 per
/
image: http://www.trunews.com/wp-content/uploads/2015/07/U363P886T1D170218F12DT20150623105458.jpg

Global Currency in Sight
China's currency, the yuan, ascended to a higher global status in 2014, with the value of cross-border payments by the currency accounting for 23.6 percent of total cross-border payments, according to a report on the globalization of the yuan released by the People's Bank of China, the country's central bank, on June 11. Data from
/
WEIL, GOTSHAL & MANGES LLP
767 Fifth Avenue
New York, New York 10153
Telephone:

(212) 310-8000
(212) 310-8000
Facsimile: (212) 310-8007
Ray C. Schrock, P.C.
Garrett A. Fail
Proposed Attorneys for Debtors
and Debtors in Possession
UNITED STATES BANKRUPTCY COURT
SOUTHERN DISTRICT OF NEW YORK
----------------------------------------------------------------x
In

re :
: Chapter

11
THE GREAT ATLANTIC & PACIFIC

TEA :
COMPANY, INC.,
et al.
, : Case No. 15-23007

(RDD)
:
Debtors.
1
: (Joint Administration

Pending)
:
----------------------------------------------------------------x
DECLARATION OF CHRISTOPHER W. MCGARRY
PURSUANT TO RULE 1007-2 OF THE LOCAL BANKRUPTCY
RULES FOR THE SOUTHERN DISTRICT OF NEW YORK
/
/
/
/
/
/
Traitors!