Major Bishop Of The Catholic Church to Nations Of Europe: 'Do Not Accept Christian Refugees, Only Accept Muslims.'
/
TARGET testing robot workers...
/
IT BEGINS: Russia starts drone surveillance missions in Syria...
Calls for 'action' after shell hits Damascus embassy compound...
28 combat planes...
RUSSIAIRAN Coordinating on Defense of Assad...
/
Hikers Witness Rare Optical Illusion Atop Mountain...
/
Obama Rewrites Immigration Law -- AGAIN...

Plan will help tech CEOs hire foreign workers...
House conservatives make new push to defund amnesty...
/
ART GARFUNKEL: Muslims transforming Europe; Mass migration dangerous...
Thousands more pour into Austria...
Hungarian army given right to use weapons...
Summit of divided leaders...
Smugglers using FACEBOOK to sell fake passports...
/
MYSTERY: FBI refusing to cooperate in court review of Hillary emails...
SENATOR: 'FBI is behaving like it's above the law'...
Dems see Biden entering race -- and complicating life for Clinton...
/
Line Wraps Around City Block As Thousands Gather To Apply For Section 8 Housing In Los Angeles...
/
The Russian crew had started the countdown to arm a nuclear bomb, when intercepted near the UK
How close we came to Armageddon: Russian bombers began to arm NUKE near UK airspace
/
Charlotte-Mecklenburg Schools will start removing students from classes this week if they don't have all of their required shots.
/
Russians Buy 1 Million Ounces of Gold Bars In August :The monthly accumulation of 1 million ounces in just one month was one of the more sizeable monthly purchases by Russia and equates to 31.1 metric tonnes in August alone.
/
September 23, 2015: Why Are So Many Warning That This Date Is An Extremely Significant Deadline?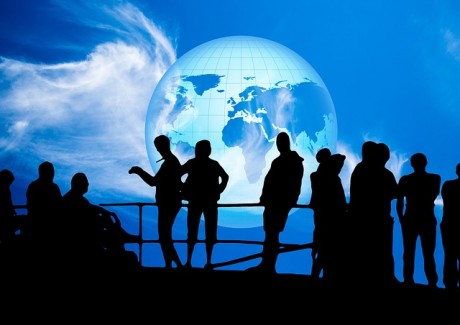 Over the past year or so, there has been an unprecedented amount of buzz on the Internet about the month of September 2015. And of all the days during that month, no date has gotten more attention than the date of September 23rd. So precisely what will happen on September 23, 2015? Well, we do know that it is Yom Kippur – the most solemn of all the festival days that we find in the Scriptures. September 23rd is also the last day of the summer, and
as I have discussed previously
, it is when Pope Francis will be arriving at the White House to meet with Barack Obama. Other than that, I do not know of any specific major event that either will or will not happen on that day, but I do believe that September 23rd is going to be extremely significant.
(Read More...)
/
There Are Indications That A Major Financial Event In Germany Could Be Imminent
Is something about to happen in Germany that will shake the entire world? According to disturbing new intel that I have received, a major financial event in Germany could be imminent. Now when I say imminent, I do not mean to suggest that it will happen tomorrow. But I do believe that we have entered a season of time when another "Lehman Brothers moment" may occur. Most observers tend to regard Germany as the strong hub that is holding the rest of Europe together economically, but the truth is that serious trouble is brewing under the surface. As I write this, the German DAX stock index is down close to 20 percent from the all-time high that was set back in April, and there are lots of signs of turmoil at Germany's largest bank. There are very few banks in the world that are more prestigious or more influential than Deutsche Bank, and it has been making headlines for all of the wrong reasons recently.
(Read More....)
/
image: http://www.trunews.com/wp-content/uploads/2015/09/2015-09-21T181452Z_1_LYNXNPEB8K101_RTROPTP_4_USA-WILDFIRES-INSURANCE.jpg

California Wildfire Now Third-Largest in History
One of the deadly California wildfires is now the third-largest in the state's history. The "Valley Fire" is directly responsible for the destruction of 1,050 homes and the deaths of three people. The fire is reportedly 70% contained (as of Monday morning) and has burned over 117 square miles. Fire officials say that at
/
In his last phone call home, Lance Corporal Gregory Buckley Jr told his father what was troubling him: from his bunk in southern Afghanistan, he could hear Afghan police officers sexually abusing boys they had brought to the base. "At night we can hear them screaming, but we're not allowed to do anything about it," the
/
image: http://www.trunews.com/wp-content/uploads/2015/09/2C8FC13700000578-0-image-a-1_1442773406768.jpg

/
image: http://www.trunews.com/wp-content/uploads/2015/09/Syria-muslims-606371.jpg

Imam tells Muslim migrants to breed with Europeans to 'conquer their countries'
Sheikh Muhammad Ayed gave the speech at the Al-Aqsa Mosque in Jerusalem. He claimed Europe was only welcoming refugees as they were a new source of labour. He claimed that Europe was facing democratic disaster and urged Muslims to have children with westerners in order to 'trample them underfoot, Allah willing." Read Full Article
/
During the Air & Space Conference and Technology Exposition held by the Air Force Association in National Harbor, Maryland on Sep. 16, the US secretary of defense, Ashton Carter, said Washington was already moving ahead to prepare for a potential conflict with China in the disputed South China Sea region, Russia's Tass news agency reports.
/
The earth is shaking: Another mag 6.5 - 46km WSW of Illapel, Chile is the second major quake to strike the area today

Upgraded to a 6.6
/
MARINES DRILL WITH GOOGLE ROBOT...
/

The seed vault was made to protect Earth's crop seeds against the worst cataclysms of nuclear war and disease.

Syrian war spurs first withdrawal from 'doomsday' Arctic seed vault
/
/
image: http://images.christianpost.com/full/84694/white-house.jpg
(Photo: Reuters/Gary Cameron)
Read more at http://www.christianpost.com/news/franklin-graham-condemns-obamas-guest-list-for-papal-welcome-as-sinful-145711/#APc6EZRSfdAYMeS1.99
Franklin Graham Condemns Obama's Guest List for Papal Welcome as 'Sinful' White House Invitation to Transgender Activists, Gay Bishop, Abortion Supporter Irks Vatican
/
Top Feminist Says Put Men in Concentration Camps
/
Wall Street investors buying up farmland
/
2,000 Russian Troops Head To Syria For "First Phase" Of Mission To Support Assad
/
A Full Blown Global Economic Crisis Is Headed Our Way - Episode 771a
/
SAY WHAT? House GOP invokes 'martial law'