-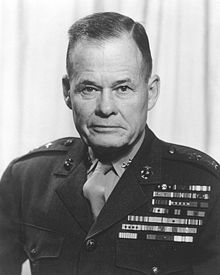 "Our Country won't go on forever, if we stay soft as we are now. There won't be any AMERICA because some foreign soldiery will invade us and take our women and breed a hardier race!"
– Lt. Gen. Lewis B. "Chesty" Puller, USMC
/
/
I Am Mourning For America
I am mourning for America, because she is dying. I am mourning for a nation that once knew such greatness but that has now fallen to depths that were once unimaginable. I am mourning for the death and destruction that are coming, and I am mourning for a future that our children and our grandchildren will never get to see. I am mourning for a nation that has refused to listen to the warnings and that now stands on the precipice of judgment. I am mourning for games that will never be played, for books that will never be finished, for family vacations that will never get to happen and for memories that will never be made. I am mourning for the economic depression that is coming, for the horror and suffering that friends and family will endure, and for the coming death of the country where I drew my first breath.
(Read More....)
/
The Obama administration has made another potentially incendiary invite for the pope's visit to the White House Wednesday, inviting a Catholic school teacher who lost her job after marrying her same-sex partner. Her wife will be coming as well. Margie Winters taught at Waldron Mercy Academy until June of this year, when she was fired
/
The Pentagon is drawing up contingency plans for a war with Russia. The move, the first since the collapse of the Soviet Union, reflects that Russia aggression is now considered a very real threat to the national security of the United States. "Given the security environment, given the actions of Russia, it has become apparent
/
/
Syrian War Spurs First Withdrawal from Doomsday Arctic 'Seed Vault'
/
Pope Francis calls illegals in USA 'pilgrims'...
---
Angry conservatives insist Pope Francis is a fake Christian