/
Professor: 'It's really a dead zone' in areas of Fukushima — "Huge impacts… there are no butterflies, no birds… many dramatically fewer species"
/
Why Singles Rights And Same-Sex Marriage Will Abolish All Marriage A response to 'singles' rights' advocates on the importance of marriage to society.
/
Halloween Is The Biggest Day Of The Year For The Fastest Growing Religion In America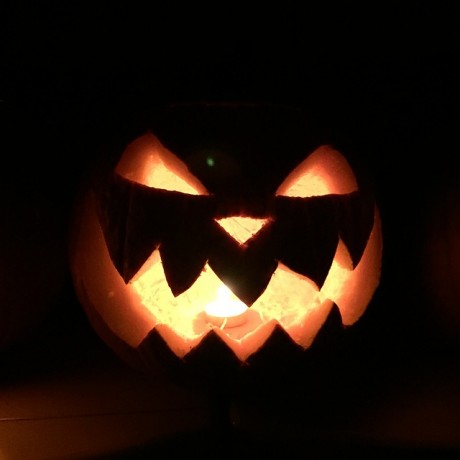 If you are a witch, Halloween is not just another holiday. For Wiccans, the festival known as "Samhain" is the time when the veil between the living and the dead is the thinnest, and so communication with the other side is the easiest. And as you will see below, it is also the time "when the god dies, to be reborn again on the Winter Solstice". Many Americans are still very unfamiliar with Wicca, but the truth is that it is rapidly growing in popularity. In fact, it has been projected that Wicca will soon become the third largest "religion" in America after Christianity and Islam. According to the
American Religious Identification Survey
, the number of self-identified Wiccans in the United States grew from 8,000 in 1990 to 134,000 in 2001 to 342,000 in 2008.
The New York Post
recently ran an article which stated that some experts have estimated that the number of witches in the U.S. is doubling every 30 months, and that there may now be "8 million undeclared practitioners" of "the craft" in this country.
(Read More...)
/
Is Barack Obama Actually TRYING To Start World War III?
Why has Barack Obama airdropped
50 tons
of ammunition into areas that "moderate rebels" in Syria supposedly control? This is essentially the equivalent of poking the Russians directly in the eyes. Much of this ammunition will end up in the hands of those that the Russians are attempting to bomb into oblivion, and so to Russia it appears that we are attempting to make their job much harder. And of course the truth is that there aren't really any "moderate rebels" in Syria at all. Nearly all of the groups that are fighting are made up primarily of radical jihadists and/or hired mercenaries. Personally, I don't see anyone over there that you could call "the good guys". At the end of the day, the U.S. supports just about anyone that wants to get rid of the Assad regime, and the Russians are working very hard to keep Assad in power. Just like the civil war in Ukraine, the conflict in Syria is in great danger of being transformed into a proxy war between the United States and Russia, and many fear that these conflicts could eventually be setting the stage for World War III.
(Read More....)
/
Planned Parenthood Protest in Spokane, WA. [Video]
/
Assault Weapons Ban Before U.S. Supreme Court
/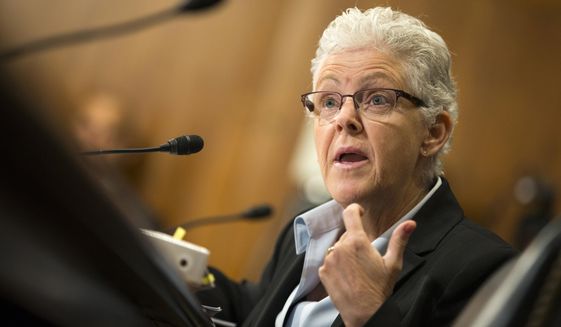 EPA spends millions on military-style weapons, watchdog group reports
/
Obama Won't Back Down After Chinese Threat, Sends U.S. Warships To Contested Islands In "Matter Of Days
/
California Schools Barred From Using 'Redskins' As Team Name Or Mascot
/
Ex-Past
or to Obama Says 'Jesus Was a Palestinian' at Farrakhan Rally
Jeremiah Wright, who was President Barack Obama's pastor before it was too politically uncomfortable for him, bellowed that "Jesus was a Palestinian" at a Saturday rally featuring Islamic leader and anti-Semite Louis Farrakhan.
/
Obama Tells '60 Minutes' He Could Win a Third Term, Says Trump Won't Win
It is truly nothing for our current president to stunt. When President Barack Obama was asked on '60 Minutes' if he thought he could win a third term if he were allowed to run again, he had a simple reply: "Yes."
/
Ben Carson Upsets Mainstream Media: Openly Questions Fiat Money
/
8 Cities That Have Replaced Columbus Day With Indigenous Peoples Day
/
AsiaPac Stocks Tumble After Chinese Trade Data Signals Growing Global Growth Scare
/
Thousands Of Angry Unpaid Chinese Workers Protest Shocking Bankruptcy Of Major Telecom Supplier
/
California Governor Denies Terminally Ill Access to Potentially Life-Saving Drugs Veto follows Jerry Brown's signing assisted suicide legislation
/
FRANKLIN GRAHAM: WORLD SILENT ON CHRISTIAN GENOCIDE Says ISIS methods 'are unimaginably cruel and heinous'
/
image: http://www.trunews.com/wp-content/uploads/2015/10/nimr.jpg

Young Saudi Set for Crucifixion Despite International Outcry
Human rights groups and the United Nations are calling for a halt to a gruesome execution of a young Saudi, which would include beheading and then the crucifixion of the body in public. Ali Mohammed al-Nimr was arrested during the Arab Spring in 2012 when he was 17, for attending a pro-democracy protest. Earlier this
/
Gov. Jerry Brown Bans Concealed Carry on CA Campuses
Truth Revolt - In the wake of the shooting of nine people at an Oregon community college a week ago, California Gov. Jerry Brown signed into law Saturday a bill that will ban the carrying of concealed guns on school and university campuses in California, reports the Los Angeles Times. Sen. Lois Wolk (D-Davis) introduced SB 707 several months ago to close a loophole that allows people with a concealed carry license to carry firearms onto school grounds. This bill will prohibit that except in instances in which school officials grant permission or the carrier is retired from law enforcement. "California's college campuses and K-12 schools should be sanctuaries for learning, free from the fear of gun violence," said Peggy McCrum, president of the California Chapters of the Brady Campaign to Prevent Gun Violence. This new law, she claims, "will make schools safer and decrease students' risk of being injured or killed."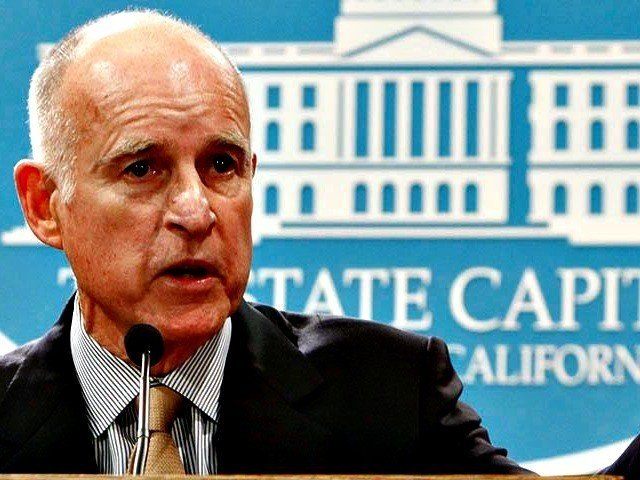 AP
On Saturday, California Governor Jerry Brown signed Assembly Bill 1461, the New Motor Voter Act, which will automatically register people to vote through the DMV, and could result in illegal aliens voting.
---
Jerry Brown Signs Bill That Could Let Illegal Aliens Vote
Breitbart - On Saturday, California Governor Jerry Brown signed Assembly Bill 1461, the New Motor Voter Act, which will automatically register people to vote through the DMV, and could result in illegal aliens voting. Any person who renewed or secured a driver's license through the DMV may now register to vote, or choose to opt out of doing so. Because illegal immigrants are now eligible for obtaining driver's licenses, they could be allowed to vote in elections if the Secretary of State's office fails to verify their eligibility properly. Brown and the California Democratic party know exactly what they are doing; as a Public Policy Institute survey showed, among unregistered adults, 49% lean toward the Democratic Party and 22% toward the Republican Party. Any bill permitting illegal immigrants to vote would cement the Democratic Party's hold on California.
/
Bernie Sanders: Gun Manufacturers May Need to be Held Liable for Gun Crime
Breitbart - During the October 11 airing of Meet the Press, host Chuck Todd asked Democrat presidential hopeful Sen. Bernie Sanders where he stands on allowing shooting victims to sue gun manufacturers. Sanders made it clear that he is opposed to holding gun store owners liable, but he believes there is room to hold manufacturers liable to some degree.
/
image: http://www.wnd.com/files/2015/09/Carson-nbc.png

Ben C
arson: End times are likely upon us
Ben Carson, who's coming in second in polls for the Republican candidate for president, told investigative journalist Sharyl Attkisson during an SBG "Frontline" interview he thought the apocalypse could be right around the corner.
/
ISIS to Execute 180 Assyrian Christians After Negotiations Break Down
The Islamic State terror group claims it will be executing 180 Assyrian Christians who were kidnapped in mass raids in February, after negotiators failed to meet the jihadists' high asking price to free the hostages. ARA News reported on Monday that the terror group is asking for $12 million for the release of the Assyrians, a sum deemed "unbearable" for the community.
/
Mystical Rabbi Receives Frightening Prophetic Message About Jewish Blood Being Spilled in Israel
peaking to Breaking Israel News, Gil Nachman, Vaknin's English-speaking spokesman, reported that there will be an escalation in the attacks on Jews in Israel and that the attacks are going to start coming from groups of Muslims, not just single terrorists. "The judgement has come. It's here," said Nachman.
/
Australia begins mass data retention under new law
Large amounts of telecommunications metadata must now be kept for two years by Australian telecommunications companies, after a new law that came into effect on Tuesday. It includes data on who called or texted whom and for how long, as well as location, volume of data exchanged, device information and email IP data. Some data was already being retained but the new rules expand on this.
/
California forces Christians to disobey own beliefs
California's Gov. Jerry Brown has signed a compelled speech plan into law that orders faith-based organizations to refer women to abortionists – even though the same idea was tried earlier in New York – and failed.
/
4 Warnings And Why You Should Pay Attention
/
This article was written by Joshua Krause and originally published at The Daily Sheeple
North American Union: US/Canadian Generals Discussed Fully Integrating Their Militaries
/
This article was written by Jon Rappoport and originally published at Jon Rappoport's Blog
What You're Supposed To Think vs. What You Think