THEY DID IT AGAIN!
NAVY LAUNCHES ANOTHER MISSILE; WAR GAMES OFF LOS ANGELES
---
California missile test: PR nightmare or exactly what Navy wanted?
PHOTOS: No wonder California freaked out!
'Secrecy crucial'...
WHATEVER WAS SHOT DOWN IN THE DESERT, WAS BEING SOUGHT AFTER BY THE MILITARY AT BREAK NECK SPEED-
Dear Steve,
In regards to the Saturday aerial incident of southern California: My son was recreating at the Imperial Sand Dunes located in Glamis, California. From his perspective. he could see the large white aerial display and all of a sudden a deep blue orb shape inner cloud appeared within the white mass. Then a search beam was panning from within the blue area, to the circumference of the entire mass. He said it reminded him of youtube videos of hovering searchlights within a cloud formation. He also believed it may have been a UFO (ours) perhaps apart of the so-called test. Using binoculars, he could see silhouettes of helicopters outside the perimeter of the event. Some were flying, some hovering. The source of the beam of light within the blue seem to bounce 3 times at right angles then shot out of the mass. It appeared to be only miles away from his perspective, but it could have been further and just very huge. Now what is also weird, a couple of hours later, 4 F-18s with full afterburners on flew directly over the campsites at Glamis. Elevation, at 1000 feet and probably sub-sonic. the RV shook during the fly over. These planes were probably from MCAS Yuma. The next morning, he got on the highway to leave and there was a fast moving military convoy heading towards the general direction of the event. He estimated the speed of the vehicles at 85 mph plus.
Steve, you have all this input, enjoy the puzzle.
Praying for you always,
James
Proof of concept display LAX Missile Test Estimate Update--it becomes obvious that we have a very dangerous situation brewing. Very dangerous.
Based on what I witnessed with the bright white beam of light encasing a blue beam, followed by apparitions in the sky I did some research. I believe that what happened is connected with Space acquisition, especially in light of a perceived China threat. I'll try to be as clear as possible and will start with a 60 Minutes report from August of this year titled "The Battle Above". https://youtu.be/q-CqK4b9qgU

Fears of China shooting down our important satelites coupled with rising tensions between our country, China and Russia would be the impetus for fast actions to carry out what General C. Robert Kehler of US Air Force Space Command wanted to do back in 2009, which was a 3 phase acquisition of Space. Read page 3
http://www.afspc.af.mil/shared/media/document/AFD-091207-037.pdf

Laser beam technology is a part of this and if you read the article I first sent you again, you will see that a military missile launch is involved in measuring an "enormous energy surge (plasma discharge) emanating from the SLAC National Accelerator Laboratory located in Menlo Park, California."


I came to the link below after doing some more research about SLAC. They deal with laser beam technology. What I saw involved 2 huge beams of light, a huge white beam and a blue beam (illustrated by the picture below, which was followed by that odd display in the sky of multiple explosions creating replicating cloud (or plasma) forms.
Demonstration of relativistic electron beam focusing by a laser-plasma lens : Nature Communications : Nature Publishing GroupIf you tie all of this together with the initial 60 minute report, and the 2009 report from Air Force Space Command... and then keep in mind that tensions are growing between the U.S., China and Russia over Syria, the tensions over who owns the China Sea, the TPP along with the Pacific pivot
http://www.stripes.com/news/pacific/the-pacific-pivot it becomes obvious that we have a very dangerous situation brewing. Very dangerous. HEATHER
Nov 10, 2015
TRIDENT MISSILE LAUNCH :The real question we should ask is, why is the Navy lying about where it fired the missile from
I saw the whole launch, as I was walking back to my car after a walk on the
beach in Carlsbad, CA and I can tell you that the launch I saw came from
the south of my position. That would put it somewhere around Cardiff or
Encinitas about 20 miles to the north of San Diego. I saw it shoot straight
up and then it changed direction and looked like it was heading toward Camp
Pendleton. The light was bright yellow orange and I thought it was a CHICOM
cruise missile, then it looked like it changed direction again and that's
when the missile staged and the light turned blue and left a green cloud in
the atmosphere.It was definitely a SLBM(SUBMARINE LAUNCHED BALLISTIC
MISSILE) and I have seen missile tests before and yes the second stage
burns blue, the other light people were seeing was the first stage
separating and the green glow is from the rest of the fuel in the first
stage being spilled on into the upper atmosphere.The real question we
should ask is, why is the Navy lying about where it fired the missile from
Nov 8, 2015
/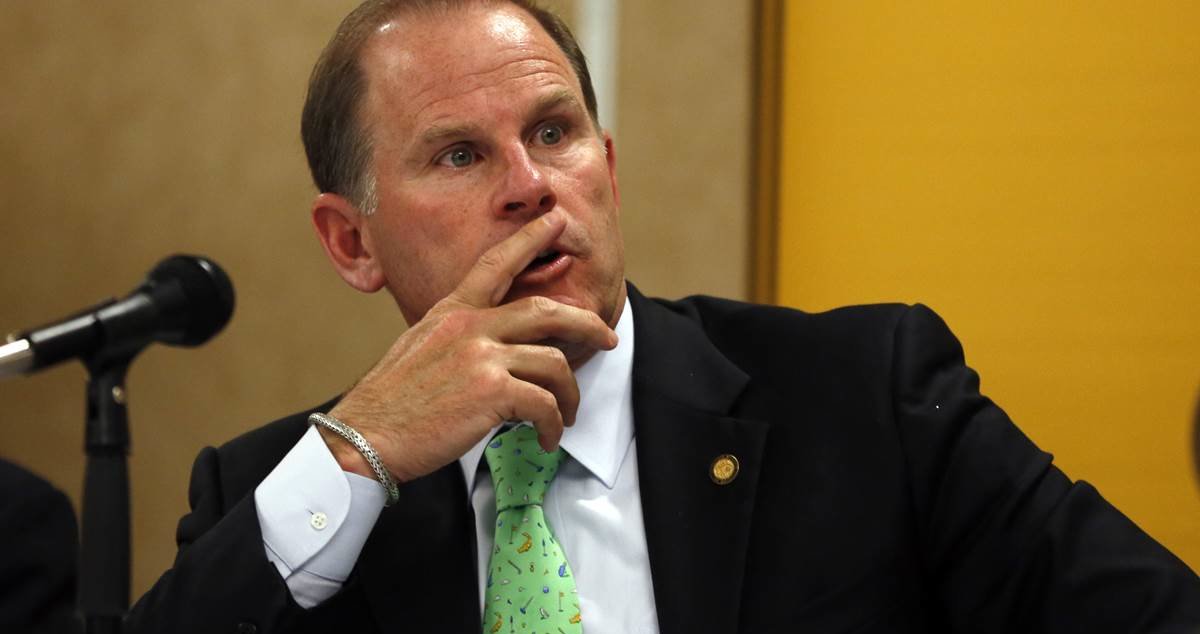 DEMAND: ADMIT YOUR 'WHITE PRIVILEGE'...
MISSOURI PREZ RESIGNS AFTER RACE COMPLAINTS...
Michael B. Thomas/Getty Images



Protesters Clash With Press, Declare 'No Safe Space'...

-

Mizzou Protesters: Stay Out of Our 'Safe Space' or We'll Call the Cops




'Hey hey, ho ho, reporters have got to go'...




VIDEO: 'You don't have a right to take our photos'...




STUDENT: 'Only first step'...




Taxpayer-funded diversity officials compare Reagan Library to KKK...




MAG: New Intolerance of Student Activism...


/
FAST-FOOD FIGHT: Workers to Protest in 270 Cities...
/
Obamatrade: 100 pounds, 5,554-pages, 2 million words -- and NO Amendments...
/
Extorting Mizzou: Black student group demands university fire white faculty to hire black faculty... white student admissions to be reduced by mandate... demands black control over curriculum
/
Are YOU being watched? Walmart's use of facial recognition software to spot thieves raises privacy concerns
/
US is Broke and By Far the Biggest Issue-Eric Sprott :The U.S. is broke, and I don't want to single out the U.S. Lots of countries are broke. I am sure Japan is broke, and I am sure there are European countries that are broke.
/
image: http://www.trunews.com/wp-content/uploads/2015/11/jack-hibbs-672x372.jpg

Pastor: I'd go to jail before funding abortion
The congregation is challenging a decision by the California Department of Managed Healthcare that forces all employers, including churches, to provide coverage for elective abortions in all health insurance plans.
/
/
Pocketbook Pain: The Rapidly Rising Cost Of Living Is Absolutely Killing The Middle Class In America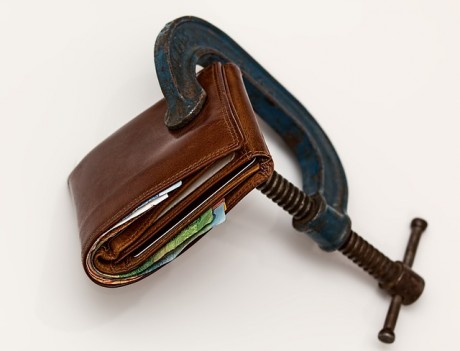 All over America, the middle class is dying and poverty
is on the rise
. One of the primary reasons for this is the rapidly rising cost of living in the United States. The cost of just about everything that average families shell out money for on a regular basis – food, rent, health insurance, etc. – is rising much faster than wages are. In a previous article I noted that the federal poverty level for a family of five
is $28,410
, but 51 percent of all American workers are
making less than $30,000 a year
at this point. We have seen an explosion in the number of people in this country that are considered to be "the working poor" and it gets worse with each passing year.
(Read More...)
/
We Have Never Seen Global Trade Collapse This Dramatically Outside Of A Major Recession
If you have been watching for the next major global economic downturn, you can now stop waiting, because it has officially arrived. Never before in history has global trade collapsed this dramatically outside of a major worldwide recession. And this makes perfect sense – when global economic activity is increasing there is more demand for goods and services around the world, and when global economic activity is decreasing there is less demand for goods and services around the world. So far this year, global trade is down
about 8.4 percent
, and over the past 30 days the Baltic Dry Index has been absolutely plummeting. A month ago it was sitting at a reading of 809, but now it has fallen all the way
to 628
. However, it is when you look at the trade numbers for specific countries that the numbers become particularly startling.
(Read More....)
/
A photographer was threatened with mob violence by a professor at Missouri University after he tried to assert his First Amendment rights against "safe space" authoritarians who used Maoist tactics to shut down free speech.
Photographer Threatened With Mob Violence For Asserting First Amendment Rights -
/
LGBT Groups Deem Transgender Beer Not 'Diverse' Enough, 'Inflammatory'
/
BLOODBATH! Another Mizzou Official Forced To Resign
/
University of Kansas Student Senate Bans Gender Pronouns Because They're Microaggressions
/
War on Christmas: Starbucks Strips Holiday Images From Coffee Cups
---
image: http://www.trunews.com/wp-content/uploads/2015/11/starbucks.jpg

Christian Pastor Initiates Movement at Starbucks
Every year Starbucks changes the design on its cup around Christmas, usually by putting a reindeer on it. But last week the company unveiled its plain red cup. A former pastor in Arizona was so outraged by the move he started a Facebook campaign

/
/
/
/
Was: $2.9m | Now: $15,000: Caterpillar 992C wheel loader
Was: $1.4m | Now: $50,000: Hitachi EX1200 hydraulic excavator
Was: $2.7m | Now: $46,000: Caterpillar D11N crawler tractor
Was: $900,000 | Now: $47,500: Caterpillar 775D rear dump truck
/
Monday, November 9, 2015