SAN BERNARDINO SLAUGHTER
'TERRORISM'
SYED FAROOK
'DEVOUT MUSLIM'
/
14 DEAD; 17 INJURED...
Dressed in ski masks and military gear...
KNBC-TV LIVE...
KCAL-TV LIVE...
KFI-AM LIVE...
KNX-AM LIVE...
AP LATEST...
Shot three times, man calls father and wife to say 'I love you... Don't worry'
Active-shooter drills every month at Inland Regional Center...
ISIS Extremists Celebrate Shootings With America Burning Hashtag...
/
SHOWDOWN: TX SUES FEDS TO BLOCK SYRIAN REFUGEES...
/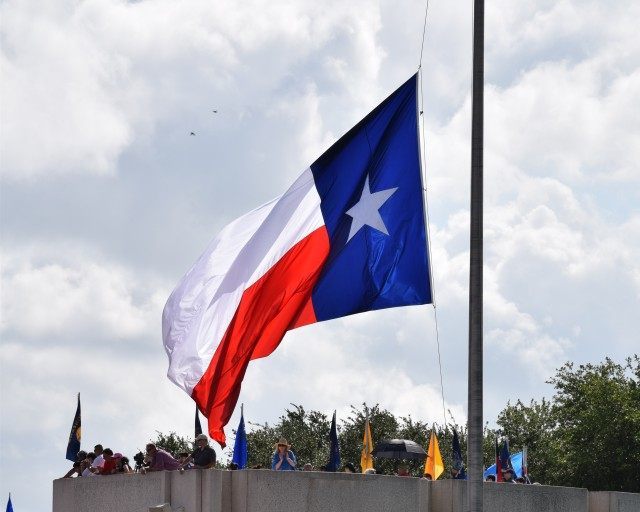 Texas Secession Effort Surfaces Again
/
Active shooter drills carried out EVERY MONTH at San Bernardino Inland Regional Center... staff tweeted 'drill started' as police raid
/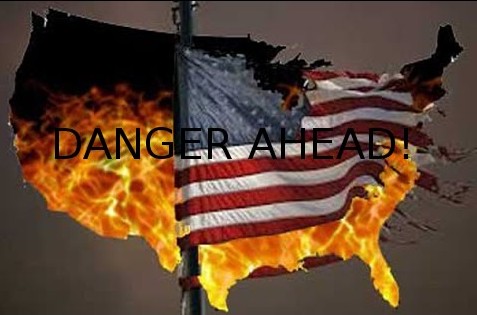 Danger Ahead Of Coming 'Economic Storm Of The Century' - 'Emergency Preparedness Alert' Comes In For Big Banks - What Do They Know That We Don't Know?
/
Your fruit bowl could soon look a lot less colourful due to a virulent strain of fungus threatening the world's banana plantations. The fungus is called Fusarium oxysporum f.sp. cubense, or Panama disease, and it has already destroyed crops in Taiwan, Indonesia and Malaysia
Bananas are being driven to EXTINCTION: Deadly fungus found in soil is spreading through crops worldwide
/
Obama's ISIS Oil Scandal Deepens As Russia Produces Stunning Photographic Evidence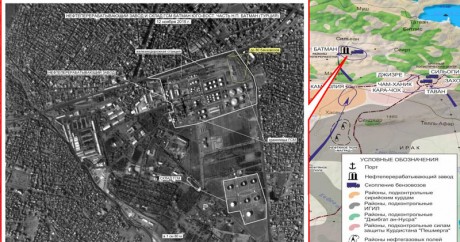 How is Barack Obama going to get out of this one? On Tuesday, the Russian military produced an impressive array of evidence that clearly shows that ISIS oil is being smuggled into Turkey on an industrial scale. The evidence included photographs taken by satellite and during aerial reconnaissance missions. What the Russians have shown the world is extremely compelling, and it raises some very disturbing questions. First of all, how involved is the Turkish government in all of this? There is no way in the world that an
endless parade of trucks carrying ISIS oil
could have marched through Turkish border checkpoints without the cooperation of the central government. Secondly, what did Obama know and when did he know it? The U.S. military has far better surveillance capabilities than the Russians do, and so it seems absolutely absurd to suggest that Obama didn't know what was going on.
(Read More...)
/
Alarm Bells Go Off As 11 Critical Indicators Scream The Global Economic Crisis Is Getting Deeper
Economic activity is slowing down all over the planet, and a whole host of signs are indicating that we are essentially exactly where we were just prior to the great stock market crash of 2008.
Yesterday
, I explained that the economies of Japan, Brazil, Canada and Russia are all in recession. Today, I am mainly going to focus on the United States. We are seeing so many things happen right now that we have not seen since 2008 and 2009. In so many ways, it is almost as if we are watching an eerie replay of what happened the last time around, and yet most of the "experts" still appear to be oblivious to what is going on. If you were to make up a checklist of all of the things that you would expect to see just before a major stock market crash, virtually all of them are happening right now. The following are 11 critical indicators that are absolutely screaming that the global economic crisis is getting deeper…
(Read More....)
#1
On Tuesday, the price of oil closed
below 40 dollars a barrel
. Back in 2008, the price of oil crashed below 40 dollars a barrel just before the stock market collapsed, and now it has happened again.
#2
The price of copper has plunged all the way down
to $2.04
. The last time it was this low was just before the stock market crash of 2008.
#3
The Business Roundtable's forecast for business investment in 2016 has dropped to the lowest level that we have seen
since the last recession
.
#4
Corporate debt defaults have risen to the highest level that we have seen
since the last recession
. This is a huge problem because corporate debt in the U.S.
has approximately doubled
since just before the last financial crisis.
#5
The Bloomberg U.S. economic surprise index is
more negative right now
than it was at any point during the last recession.
#6
Credit card data that was just released shows that holiday sales have gone negative for the first time
since the last recession
.
#7
As I mentioned
yesterday
, U.S. manufacturing is contracting at the fastest pace that we have seen since the last recession.
#8
The velocity of money in the United States has dropped
to the lowest level ever recorded
. Not even during the depths of the last recession was it ever this low.
#9
In 2008, commodity prices crashed just before the stock market did, and late last month the Bloomberg Commodity Index hit
a 16 year low
.
#10
In the past, stocks have tended to crash
about 12-18 months
after a peak in corporate profit margins. At this point, we are
15 months
after the most recent peak.
#11
If you look back at 2008, you will see that junk bonds
crashed horribly
. Why this is important is because junk bonds started crashing before stocks did, and right now they have dropped to the lowest point that they have been
since the last financial crisis
.
If just one or two of these indicators were flashing red, that would be bad enough.
/
Mexico Faces Its Biggest Corporate Default In Two Decades As Construction Giant Misses Bond Payment
/
Passports Required for Domestic Flights In 2016, IRS Can Revoke Them for Taxes
/
The Economy Has Come To A Screeching Halt, The Global Collapse Is Upon Us
/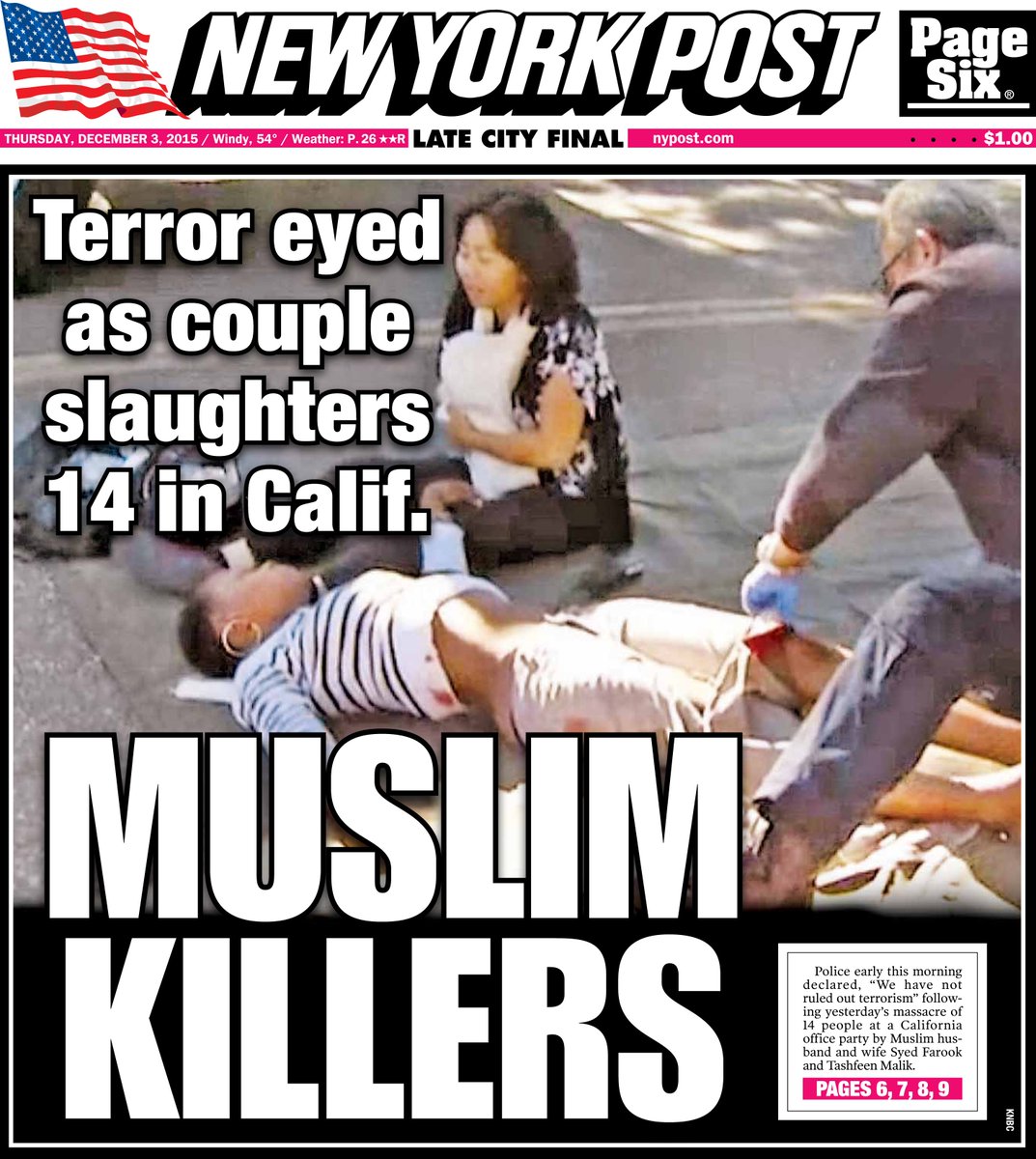 RECENTLY TRAVELED TO SAUDI ARABIA
/
DEAD SHOOTER ID'D: DEVOUT MUSLIM SYED FAROOK Dad: 'He was very religious. He would go to work, come back, go to pray'
/
Fundamentalism is 'a disease of all religions': Pope says it is not just Islam that has extremist factions
/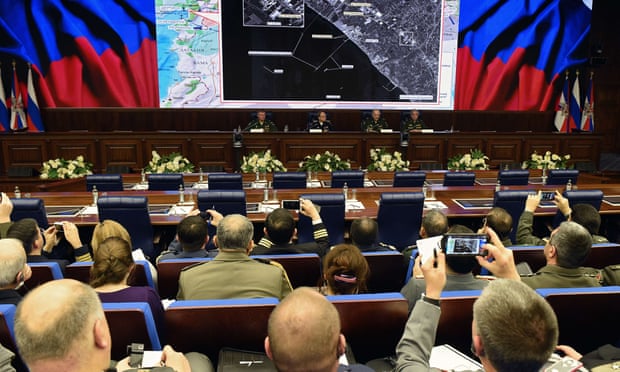 Anatoly Antonov, Russia's deputy defence minister, accused Turkey's president, Recep Tayyip Erdoğan, of being personally involved in the 'criminal business' of buying oil from Isis. Photograph: Vasily Maximov/AFP/Getty
Russia steps up hostility against Turkey with war room briefing Foreign press and diplomats invited to hear Moscow denounce 'Turkish elites' for stealing 200,000 tonnes of oil a day and channelling funds to Isis
/
Congress: More Than 179,000 Criminal Illegal Immigrants Roaming Free in U.S.:'New crimes are committed every day'
/
Obama Calls For Gun Control With Killers Still At Large
Breitbart - After the shooting in San Bernardino, California, President Obama went on CBS News to talk about gun control. It is unclear whether there was just one shooter or multiple shooters at the time of publication, but they were reportedly still at large as Obama weighed in.
"The one thing we do know is that we have a pattern now of mass shootings in this country that has no parallel anywhere else in the world," he said, during an interview with CBS anchor Norah O'Donnell. Obama argued in favor of gun control laws that he says could prevent mass shootings, including a law that would ban people on the national "no-fly list" from purchasing firearms.
/
Neighbor Didn't Report San Bernardino Shooter Over Fears Of Being Called Racist
Paul Joseph Watson - A neighbor of San Bernardino killers Syed Farook and Tashfeen Malik refused to report the pair to authorities after witnessing suspicious activity at their apartment over fears she would be labeled racist.... According to Fox News correspondent Will Carr, a neighbor of the pair did not alert authorities because "she did not want to racially profile." Carr also revealed that neighbors became suspicious when a group of three to four Middle Easterners moved into a nearby apartment and began "getting a lots of package deliveries." If confirmed, this underscores how overhyped concerns about being politically correct have now taken precedence over reporting genuine security concerns – with deadly consequences.... Meanwhile, within minutes of the shooting, a deluge of leftists on Twitter immediately blamed the massacre on white people, conservatives, Donald Trump supporters, the NRA, the Second Amendment, pro-lifers, and men in general.
/
SWAT Team Raids Innocent Woman's Home, Terrorize & Mock Her, Threaten to Kill Her Dogs
The Free Thought Project - In a case of mistaken identity, SWAT officers issued a no-knock search warrant on Sunday, kicking down an innocent woman's door and holding her at gunpoint. Instead of apologizing for their mistake, the officers insulted her and threatened to kill her dogs.... With no criminal record and having moved into the apartment two months earlier, Bintliff repeatedly attempted to tell the officers that they had apprehended the wrong person. Handcuffed at the foot of her bed for roughly 40 minutes, Bintliff wept as the cops mocked her and threatened to shoot her dogs.... Although the police claim they had a warrant to search her apartment, Bintliff questions how the cops obtained probable cause. Detained in her bedroom for an hour, Bintliff was released without charges and left with property damage to her apartment.
/
Is Your Pet's Skin Itching Like Crazy? Could Be One of These 4 Things
Dr. Becker - Winter can be especially hard on your pet's skin. But, you can retain good skin quality even in the dry winter months. First of all, figure out which of these 4 culprits is the root cause of the problem. And treat them to a TLC massage with this natural immune builder.