Top German Journalist Admits Mainstream Media Is Completely Fake: 'We All Lie For The CIA'
/
ObamaCare may force employers to pull the plug on millions of health plans
/
Trump is crushing a corrupt system and teaching Christian leaders a lesson:By Mario Murillo
/
Border Patrol Union Endorses Trump...
/
BOEING to cut 4000 jobs...
/
Vets Being Denied VA Care At Higher Rate Than EVER Before...
/
Supreme Court: Non-Union Employees Must Now Pay Union Dues to Public-Employee Unions
The Gateway Pundit - Non-union employees must now pay union dues to public employee unions so they can campaign for Democrats. Business Insider reported: The U.S. Supreme Court on Tuesday split 4-4 on a conservative legal challenge to a vital source of funds for organized labor, affirming a lower-court ruling that allowed California to force non-union workers to pay fees to public-employee unions.... The 4-4 decision leaves in place an appeals court ruling in favor of the unions but sets no new precedent. The court's action came in lawsuit brought by a group of non-union public school teachers from California who objected to paying fees to the California Teachers Association union. A California law requires non-union workers to pay fees to public-sector unions representing workers such as police, firefighters and teachers to fund collective bargaining efforts.
/
By
Joshua Krause
The Department of Veterans Affairs has long proven that bureaucracy and medical care are incompatible. It's bad enough that the incompetence and waste of the VA has led to the deaths of
thousands of veterans in recent years
, but apparently they're also treating them like garbage while they're still alive.
VA Has Revoked Gun Rights for 260,000 Veterans Since December
Activist Post - Last December the VA started reporting thousands of veterans to the FBI's National Instant Criminal Background Check system, which is responsible for determining whether or not a potential gun buyer is legally allowed to own a firearm. Specifically, they've been reporting veterans who have a fiduciary trustee to act on their behalf for legal or financial matters. All veterans with this arrangement are being automatically declared "mentally defective" according to Guns.com, and are having their second amendment rights revoked. Over the past 4 months alone the VA has reported over 260,000 veterans to the NICS, which now accounts for 99% of all "mentally defective" claims to the database. Of course, not all veterans with a fiduciary trustee are a danger to themselves or others, and unfortunately the VA hasn't bothered to investigate any of these individuals to see if they should be reported. Senator Chuck Grassley of Iowa has been questioning the VA on this matter, and hopes to put a stop to it. "The very agency created to serve them (veterans) is jeopardizing their Second Amendment rights through an erroneous reading of gun regulations. The VA's careless approach to our veterans' constitutional rights is disgraceful."
/
California: Audio of Police Tracking 17 Armed Middle Eastern Men In Apple Valley
/
Trump Exposes Government Controlled Churches
/
/
/
/
/
/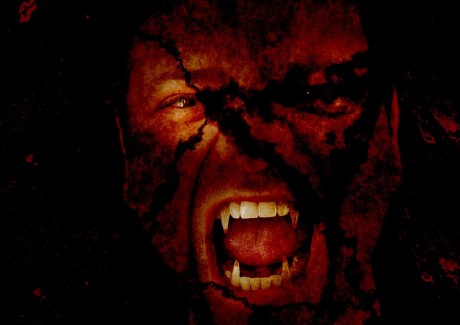 I am about to share with you some absolutely astounding information. It turns out that the exact day when reproductions of the arch that stood in front of the Temple of Baal are going to be erected
in Times Square in New York City and in Trafalgar Square in London
is also the exact day when a very important occult festival related to the worship of Baal begins. April 19th is the first day of a 13 day period of time known as "the Blood Sacrifice to the Beast" that culminates on the high occult holy day of Beltane on May 1st. In some parts of the world, Beltane is much better known as "May Day", and it has been described as the "Illuminati's second most sacred holiday". As you will see below, we have indeed witnessed a disturbing series of "blood sacrifices" during the second half of April in recent years, and many people wonder if there is a connection.
(Read More...)
/
Ten years ago, a major Hollywood film entitled "Idiocracy" was released, and it was an excellent metaphor for what would happen to America over the course of the next decade. In the movie, an "average American" wakes up 500 years in the future only to discover that he is the most intelligent person by far in the "dumbed down" society that he suddenly finds himself in. Sadly, I truly believe that if people of average intellect from the 1950s and 1960s were transported to 2016, they would likely be considered mental giants compared to the rest of us. We have a country where criminals are being paid
$1000 a month
not to shoot people, and the highest paid public employee in more than half the states
is a football coach
. Hardly anyone takes time to read a book anymore, and yet the average American spends 302 minutes a day watching television.
75 percent
of our young adults cannot find Israel on a map of the Middle East, but they sure know how to find smut on the Internet. It may be hard to believe, but there are more than
4 million adult websites
on the Internet today, and they get more traffic than Netflix, Amazon and Twitter combined.
(Read More....)