Fingerprints to be tested as 'currency'...
/
Economic growth looks bleaker by the day...
Negative?
/
UN Seizes Oceans...
/
/
/
Mac Slavo April 8th, 2016
SHTFplan.com
With corporate earnings for the first quarter of 2016 set to be the worst since the Great Recession, Societe Generale economist Albert Edwards is warning that the United States is about to be hit with a tidal wave.
A tidal wave is coming to the US economy
/
/
/
/
/

/

/

Sputnik reports, Army strategist declares that America has lost air superiority against Russia and China, suggests that the solution is to substantially expand troop size.
On Wednesday, US Army officials expressed concerns about troop and munitions reductions as part of the Beltway inspired "Army modernization" plan, citing what they term is a depleted capability
/
/
A young dad in Australia has been charged with murder after he confronted a burglar inside his home. Father Benjamin Batterham, 33, discovered convicted rapist Ricky Slater, 34, near his daughter's room inside their family home in Newcastle, New South Wales, at 3.30am.
With a 32-year-old friend, Batterham confronted Slater and the resulting skirmish sent Slater to hospital where he later died of his injuries, believed to include brain damage.
Batterham also suffered facial injuries and bite marks to his body and some reports say he had to be tested for HIV. Reports that Slater suffered a broken neck have been ruled out. After Slater was taken off life support Batterham handed himself in at a police station and was charged with murder.
/
Sears obtains a $500M Loan
-
Sears takes $500M loan as it seeks to transform company
/
---------------------------------------------------------------------------------------------------
April Announced U.S. Layoff Total (Est.) - 3,260 so far
April 9 , 2016
American Apparel - 150+
Highland Community College - 6
Counsyl - 27
Southeast Technical Institute - Layoffs Likely
Connecticut - 1,000+ State Worker Layoffs Possible
Pilot Thomas Logistics - 58 at its Stark County Facility
Croscill Home LLC - 50 in NC ?
InMobi ( International ) - 10% of Workforce
Update: Chevron - 655 in Houston
Maine - Some Company 900 Layoffs Coming??
Chart Industries Tulsa Operations - Confirms Layoffs
April 7 , 2016
Mashable - Some Layoffs, No #
Ohio's Northside Medical Center - 68
Chicago offices of Leo Burnett - Some Layoffs, No #
L. Brands - up to 200 Layoffs Planned
April 6 , 2016
The University of Phoenix - 470
Update: US Steel - 25% of Salaried Workforce
Fiat Chrysler - 1,300
Nokia - up to 15,000 Layoffs Possible after Merger
AirBrake in Watertown NY - 19
MassMutual - 100
Update: Parker Drilling - 55
/
April 5 , 2016
MillerCoors Eden Brewery - Job Cuts Start June 3
Update: Exterran Corp. - 241 in Texas
French bank Societe Generale - 128
/
April 3 , 2016
Update: BNSF - Furloughs 4,600 Nationwide
Operations at the Union Pacific North Yard Shop in Denver. Union Pacific announced it will be shuttering operations at the two locations which currently employ 300 people. About 90 workers will be kept on at North Yard and many of the remaining 210 employees will be offered the opportunity to be transfer to other sites. (Brian Brainerd, The Denver Post)
---
Union Pacific closing the biggest work yard in the state
By
Molly Hughes
Union Pacific this week notified workers it will shutter its Burnham Shop repair yard in central Denver, putting more than 200 jobs on the line and darkening a piece of Colorado history.
Operations at Burnham will cease by February, the Omaha, Neb.-based railroad said.
Read more
here
/
April 2 , 2016
The College of Lake County -20 Positions, 5 Layoffs
KGO Radio - 20 to 30 Layoffs
FreeStyle Games - 50
Yukon City Okla. - Layoffs Likely in all Dept.
April 1 , 2016
Valence Health - 75
Integris Health - Warns of Possible Layoffs
Orange County Register - 70+ Layoffs?
/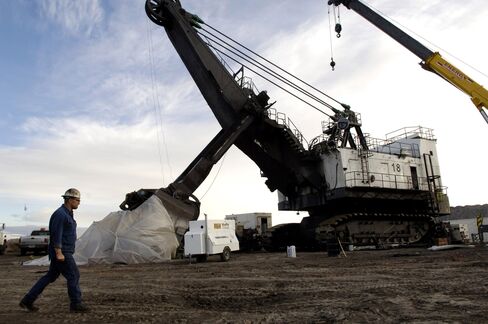 Photographer: Andy Nelson/Getty Imag
Doomsday Comes to Wyoming's Coal Country
/
Airman 'shoots dead squadron commander and then kills himself' on Texas Air Force base
/
Your Local Pastor, Church and Hillary Clinton Are Bringing Terrorists Into the United States
/
GOLD BUTTE: Harry Reid Plots Federal LAND GRAB Near Bundy Ranch
/'
Another Vaccine Whistleblower Steps Out of the Shadows
/
mccrant@gmail.com
Corporate Bond Defaults Threaten Economy
Even if you are associated with the Wall Street in a tertiary capacity as a person with a pension plan, the debt load of listed companies that is mostly supported by hot air is going to have a profound effect on you.
Go back to October 2007. The economy was nearly wrecked by a trillion dollars worth of housing debt defaults on a total outlay of just over $14 trillion of listed debt. In that particular economic unraveling, the asset value of the property was close to 70% of the mortgage (or debt) outstanding. That 30% difference, when it trickled down to the derivative sector destroyed economic vitality for the next 20 months and is still being felt 8 and a half years later.
Corporate bond derivatives total more than $1.4 quadrillion on both the positive and negative sides! That is 98 times the annual American economy. The bad news here is the winners are not looking to get 70 cents on the dollar, like they were able to with the housing derivative bust, but more likely 15 cents.
Corporate bonds, while exploding under ZIRP (Zero Interest Rate Policy), have been largely leveraged positions because revenues have slowed in the weakening economy. Profits have been used to pay shareholders instead of paying down debt or increasing capital assets.
Bank of America strategy analysts noted loss rates on corporate bonds have already been rising. Most corporate bonds are now being placed in the 'junk' category meaning they must pay a higher interest rate (about 8.45%). The current threat in the arena is even this lure of higher yield may not be enough to offset the risk of default.
This particular problem 'got legs' as the politicians are wont to say because of actions taken by the Federal Reserve in the Great Recession. By lowering interest rates at a reckless pace and then by propping up the too-big-to-fail with cash infusions, the central bank deferred some economic pain by kicking the can down the road. The government did its part by assuming the over-promised, cash-poor pension plans of many of these corporations as well. This meant the corporate bond handlers recovered rather quickly from the Recession, allowed them to turn their reserve assets into share buyback programs which gave Wall Street a nice phony boost and allowed the Administration to declare the recession over in June 2009 strictly on the basis of the stock market indices returning to within 10% of their highs.
That deferral process is now coming due with an even bigger price tag than the housing bubble. Unfortunately the economy no longer has the strength to withstand a gentle breeze much less a severe gale. This time the too-big-to-fail simply aren't.
The Fed increased its M1 ledger from $1.5 trillion to $4.5 trillion, provided the Toxic Asset Relief Program, a stimulus package and then went to Quantitative Easing and resurrected Operation Twist to keep interest rates on U.S. debt artificially low. That was for 7% of the housing mortgages outstanding at the time.
This shock wave will be coming from an operation that is not only 98 times bigger but, with the higher percentage of unsecured loans, will have a vastly larger impact on the economic picture--even if the defaults are limited to the same percentage. There is no way to assess how many issued corporate bonds will drop into the 'loss' column.
Alan Holtz, a managing director in the turnaround and restructuring area at AlixPartners--a consulting company that focuses on distressed companies--emphasized the differences between 2007 and the current problem. "In the last credit cycle many troubled companies were able to find temporary solutions. Those Band-Aids are no longer available."
Band-Aids? At the expense of Main Street? The housing bubble burst broke one of the two legs on the economic engine I had always used as a cornerstone (the other being jobs). This "Armageddon" of corporate debt-default will eliminate much of the economy that remains.
This factor is vital to economic assessments because most of America was unaware of the effects derivative trading in worthless mortgage-backed securities was going to be in 2007. This time around the know the problems, have the fear ingrained and are going to go into a shell much more quickly than they did then.
Loss rates have already risen by a third in the last two years on corporate bankruptcies (from 44 cents on the dollar recovered to only 29 cents). This trend will only get worse as time goes along and the number of defaults climbs.
A sure indicator of the overall weakness in the economy comes from auto sales. Year-over-year sales fell 3.1% in March while the month to month loss was 5%. When Americans stop visiting vehicle dealers, that has been a negative signal that cannot be missed for more than 60 years for economy analysts.
Spring has just started and even discounting climate change proponents the heat is on. Yet none in the political class get it yet--or are you already ignoring the campaign rhetoric in favor of trying to make a few dollars more?
"I have sworn on the altar of God eternal hostility to every form of tyranny over the mind of man."--Thomas Jefferson
/
The Economic Collapse Cometh